Review by
E.C.McMullen Jr.

SHOULD YOU?


TIP JAR




DEAD SOULS

- 2007
by Michael Laimo
First Released: Jan. 30, 2007
Leisure Books
PB 325 pages
ISBN: 0-8439-5429-9
August 2005 -
Maimed and mad, David Mackey has spent many years in peaceful bliss in a mental hospital. For so long he's been so calm that he nearly has free run of the hospital where he lives. All is well in his life until he hears a voice. The voice tells him that the blood of the man who killed his parents and made him like this, is returning to Wellfield. This launches David into an entirely different orbit. Determined and murderous, he makes his way back home.
August, 1988 -
Benjamin Conroy leads his family through a ritual. A ritual of odd blends of myth, both Christian and Egyptian, very Aliester Crowley. Benjamin has forced his family to scar themselves on their chests with the sign of the ankh. Ben has some guarded, secretive views of the bible and the afterlife. He's also violent enough, and rewarding enough, to force compliance in his family.
September, 2005 -
Johnny Petrie lives under the severe yoke of his Mother's Fundamentalist Christian religion. Carried to repressive extremes, Johnny would escape if he could, but until recently, there was no life ring to grab onto. Now he just got a letter in the mail, and instead of allowing his Mother to read it first, Johnny took a chance and opened it. It tells him wonderful things. It promises freedom.
Michael Laimo's novel, DEAD SOULS, is just that: A collection of emotionally damaged people, all moving toward one another, converging on the town of Wellfield; home of the infamous Wellfield murders of 1988, when a local cop killed the entire family of a local pastor, shot in the head execution-style, and got away with it. This is the tale of how and why.
DEAD SOULS is a good, solid read, but is nearly perfunctory. It goes through the motions of various plot devices without twists or turns. The many things the characters must go through are unexpected, but never surprising. What's more, Laimo promises alternate worlds of Gods or Demons, but never lets us see those worlds. The story remains rooted on this world, giving us nothing more than a few zombies to mull over. In short, Laimo doesn't let his imagination soar. So while this is a good solid read, the trip that Laimo prepared us for in the beginning chapters, never leaves the station.
The "Hollywood sequel" epilogue ending was also a bad touch. As Shakespeare said so many centuries ago, "No epilogue I pray you, for your play needs no excuse." (A Midsummer Night's Dream)
Three Bookwyrms.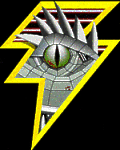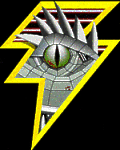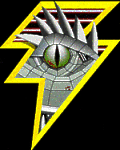 This review copyright 2007 E.C.McMullen Jr.
Michael Laimo's DEAD SOULS
BOOK
Original publisher's edit.
BOOK


Michael Laimo's preferred 2012 novel version with over 5000 additional words and a new ending.

BLU-RAY
STREAMING
E.C. McMullen Jr. is a participant in the Amazon Services LLC Associates Program, an affiliate advertising program designed to provide a means for sites to earn advertising fees by advertising and linking to amazon.com.
LOVE THIS SITE?
Support it when you buy from
E.C. McMullen Jr.
WILLOW BLUE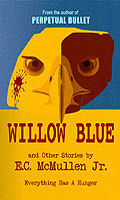 "'Willow Blue' will burrow under your skin and stay there long after you've put the book down."
- Jeffrey Reddick, Creator of
FINAL DESTINATION

PERPETUAL BULLET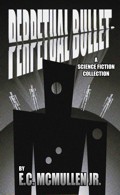 "'Some People' ... may be the standout story in the book."
- John Grant, Infinityplus

IN OTHER BOOKS
E.C. McMullen Jr.'s
short story
CEDO LOOKED LIKE PEOPLE
in the anthology
FEAR THE REAPER


"This Ray Bradbury-esque is one of the most memorable and one of the more original stories I've read in a long time."
- Amazon Review
HORROR 201: The Silver Scream
PAPERBACK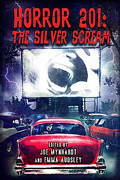 Filmmaker's Guidebook
featuring
RAY BRADBURY,
JOHN CARPENTER,
WES CRAVEN,
TOM HOLLAND,
E.C. McMULLEN Jr.,
ED NAHA,
GEORGE A. ROMERO,
and many more.
Extensively quoted in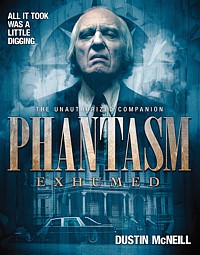 PHANTASM EXHUMED
The Unauthorized Companion
ALSO
IN CINEMA
E.C. McMullen Jr.
HEAD PRODUCTION DESIGNER


MINE GAMES
(Starring:
JOSEPH CROSS, ALEX MERAZ, BRIANA EVIGAN)