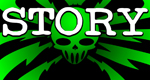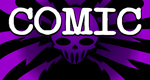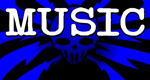 Support This Site

When You Buy My Books
E.C. McMullen Jr.
PERPETUAL
BULLET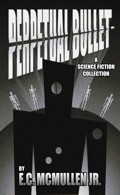 "'Some People' ... may be the standout story in the book."
-

John Grant

, Infinityplus

E.C. McMullen Jr.
WILLOW BLUE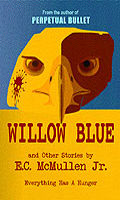 "'Willow Blue' will burrow under your skin and stay there long after you've put the book down."
- Jeffrey Reddick, Creator of
FINAL DESTINATION

IN OTHER BOOKS
E.C. McMullen Jr.'s
short story
CEDO LOOKED LIKE PEOPLE
in the anthology
FEAR THE REAPER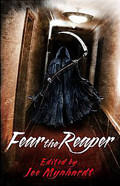 "This Ray Bradbury-esque is one of the most memorable and one of the more original stories I've read in a long time."
- Amazon Review

HORROR 201:
The Silver Scream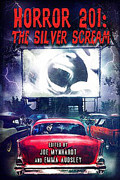 Filmmaker's Guidebook
featuring
RAY BRADBURY,
JOHN CARPENTER,
WES CRAVEN,
TOM HOLLAND,
E.C. McMULLEN Jr.,
GEORGE A. ROMERO,
and many more.

Also
IN CINEMA
E.C. McMullen Jr.
Head Production Designer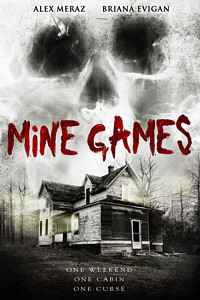 MINE GAMES


(Starring:
JOSEPH CROSS, BRIANA EVIGAN,
ALEX MERAZ)

Dept. head
Special Effects Make-Up
(SFX MUA)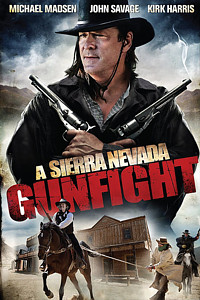 A SIERRA NEVADA
GUNFIGHT
(MICHAEL MADSEN & JOHN SAVAGE).
Review by
E.C.McMullen Jr.

SHOULD YOU?


TIP JAR



JULIA
BOOK REVIEW

A DARK MATTER

- 2010
by Peter Straub
USA Publication: Feb. 9, 2010
Doubleday
ISBN: 0-38551638-X
Ages ago I sat in an old theater in Florida with my Pop. It was an old one screen kind of theater that had been built in a shopping plaza back in the 1960s. But that decade was long dead and gone by the time we got there. The only reason we were there was to hang out together and drink beer in an honest-to-goodness real theater and watch a movie on the big screen. The film was GHOST STORY and was possibly on video by the time we saw it, but neither of us HAD seen it and we both loved scary movies. Oh, and did I mention that you could drink beer and eat pizza at your own table?
That movie scared the crap out of my Pop in a way that only one other movie, JAWS, had ever done. Years later in a conversation with a friend, I mentioned my fondness for Ray Bradbury and my bud said, "If you like Ray Bradbury, you should check out Peter Straub."
"Ghost Story guy?" I said.
"He's wrote more than that, or did you just see the movie?"

I was assured the book was far more than the movie and I should read it. So I did and thus began my affection for Peter Straub's written word.
The reason I bring up GHOST STORY is because, while reading A DARK MATTER, it felt as if the novel played itself out in many ways like the GHOST STORY movie. A group of friends, vaguely led about by one friend (the teller of the tale), all recall a horrible thing that happened to them a long time ago. In this case, about 40 years ago.
On a common day in the most common of places, famous writer, Lee Harwell, is kicked from his coffee shop comfort by the ravings of a town loony. The homeless man's circumstances, brought to the fore only by his exceeding indignation at the treatment the young barista gave him, sends Lee falling like Alice in Wonderland through a memory hole. At the bottom is the horribly mutilated body of a young man, the disappearance of another, and the 40 years spent locked in a mental hospital for a third. Lee long ago set aside the greasy stain of that brief moment in his and his wife's life, because he loves her and she can't bear to talk about it.
Only now Lee can't stop thinking about it.
As he begins a very minor investigation into finding where the other friends of that group have gone, Lee quickly realizes that they are all relatively easy to find, and that they remain damaged by that one incident. In fact, the remaining friends are SO unhidden Lee must have actively put them away in both his life and his mind. Part of the reason he may have done that is because, at the moment of the tragedy that struck them, Lee wasn't there. The other part is his wife, whose first name is also Lee, WAS there. And throughout the past 4 decades she refused to tell Lee just what happened that night. But now Lee needs to know.
After all of this time he NEEDS to know.
And he doesn't know why.
Where GHOST STORY was split into four different branches of main story, and the short stories that the old men of the Chowder Club told each other (that was my friend's Bradbury reference, the short stories that make up a novel), A DARK MATTER stays focused on the key players of the original group and their individual stories. On the back of my review copy, two of the reviewers blurbs referenced Rashomon in their description of A DARK MATTER. I respectfully disagree. This is Peter being Straub.
The Peter Straub of today isn't the Peter Straub of 1979. His writing is both much better and much older. Like most male writers, young Straub wrote of sex, the intimacies and perversions of it, and went into humorous, blushing, embarrassing detail. He skipped lightly over things like, say, food and drink. Old Straub writes in great detail about food and drink, its flavors and textures, salt and subtleties, and breezes over sex. This is the writing of a much older man, but no less than a man who has honed his craft to a sharp and shining edge.
Horrors abound in A DARK MATTER, but they are horrific without being horrifying. You won't be scared here as Straub takes us on a journey of the dark fantastic. There is no threat to speak of, all of the remaining friends survived. And the sudden appearance of a young man or woman in the town never rises to make us think that an evil is returning.
So if you're looking for a scary book, this isn't for you.
BUT...
If you are looking for a truly great read, none better come to my mind.
Peter fabricated some great, layered, and wonderful characters this time out in the forms of Lee Truax (aka The Eel), Howard "Hootie" Bly, Dill Olsen, Jason Boatman, Keith Hayward, Brett Milstrap, Meredith Bright, and the Guru (to all but Lee Harwell), Spencer Mallon: the man who brought them all together in a field on that fateful night that sent all of their lives out in all directions - few of them good.
GHOST STORY has been around so long that it could be considered an important novel, like Catcher In The Rye or To Kill A Mockingbird.
Time will tell if A DARK MATTER will work so well, but I can't find a flaw in it.
A DARK MATTER, with its slow unfolding mystery over what happened then and why it's important now, is captivating in its imaginative detail, rich characters and their personal stories. Each one has one and it contributes to unlocking the individual rooms in the house of Lee's past. Because my mind kept moving ahead of where Straub was taking me, I missed the nuanced surprise at the end of A DARK MATTER. Yet after I set the book down I couldn't stop thinking of the story and its people. So I went back to read it a second time before writing this review and I'm glad I did.
Straub had a motor purring in this story and with a second reading I got the chance to look under the hood, resulting in a new understanding that left me surprised by the ending's emotional impact.
Four Shriek Girls.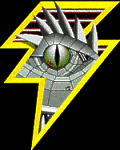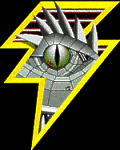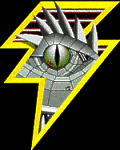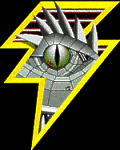 This review copyright 2010 E.C.McMullen Jr.