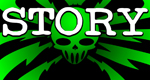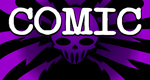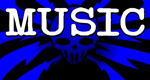 You Support This Site
When You Buy My Books
E.C. McMullen Jr.
PERPETUAL
BULLET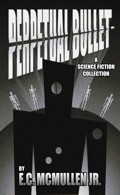 "'Some People' ... may be the standout story in the book."
-

John Grant

, Infinityplus

E.C. McMullen Jr.
WILLOW BLUE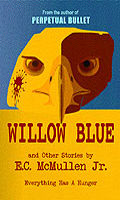 "'Willow Blue' will burrow under your skin and stay there long after you've put the book down."
- Jeffrey Reddick, Creator of
FINAL DESTINATION

IN OTHER BOOKS
E.C. McMullen Jr.'s
short story
CEDO LOOKED LIKE PEOPLE
in the anthology
FEAR THE REAPER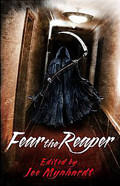 "This Ray Bradbury-esque is one of the most memorable and one of the more original stories I've read in a long time."
- Steve Isaak,
Goodreads

HORROR 201:
The Silver Scream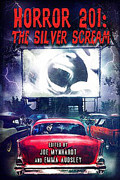 Filmmaker's Guidebook
featuring
RAY BRADBURY,
JOHN CARPENTER,
WES CRAVEN,
TOM HOLLAND,
E.C. McMULLEN Jr.,
GEORGE A. ROMERO,
and many more.

And
IN CINEMA


E.C. McMullen Jr.


Head Production Designer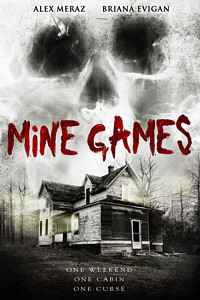 MINE GAMES


(Starring:
JOSEPH CROSS, BRIANA EVIGAN,
ALEX MERAZ)
Review by
Adam Pepper

SUFFER THE FLESH

- 2002
By Monica J. O'Rourke
Prime
TPB - $15.00
ISBN: 1-894815-35-1
Monica J. O'Rourke is well known as one of the hardest working folks in the horror community. She has a few dozen fiction credits: The Best of Horrorfind, Dark Muse and Delirium to name three. She does a heck of a job editing magazines like Black October and Space & Time, weeding through the endless slush to find that occasional meaningful piece of fiction. O'Rourke edits books too, such as the hot selling (and hot reading!) DECADENCE anthology from Prime Books. And recently, she launched her publishing company, Catalyst Books.
So where did she find time to write a novel? Don't ask me!
Now I had read O'Rourke's raunchy, extreme short story, "An Experiment in Human Nature" prior to reading her first published novel, SUFFER THE FLESH. So I figured I was in for a bit of a ride. But you know what? O'Rourke still managed to blow my mind with this one. It was just so much fun, in a sick, demented way! I devoured this book in just a couple of hours.
Imagine if Disney decided to put together a theme park for sadistic admirers of lovely, large women. A fat farm where heavyset ladies will be fucked thin, whether they like it or not. After all, polls tell us that women once fat, now skinny would rather lose a limb then gain the weight back! That's the premise of this outrageous read.
The story starts with our portly heroine, Zoey, minding her own business on 14th Street and Union Square in downtown Manhattan. Zoey ducks into a bookstore and in front of a rack of diet and nutrition books, is approached by Mel (as in Melody) who offers her unsolicited help in the area of weight loss. The fit looking Mel explains that she too once was plump but her life has changed. Soon enough, Zoey learns exactly how.
Zoey is abducted and brought to an underground fortress where she, and several other overweight babes are being held. The man behind it all, in some twisted logic, believes what he is doing is for the girls' own good. He subjects them to demeaning act after demeaning act and swears that his work is guaranteed to have successful results. Now how being fucked by a Great Dane or changing an adult's shitty diaper is supposed to help one lose weight is a bit of a stretch, but hey, I was having way too much fun to care about that! When the so-called genius gets into bed with some guys even sleazier than he is, the story comes to an intense climax.
Getting back to Disney, I was thinking that a theme park like this would do great business, and would help Disney's suffering stock tremendously. An S&M fat farm! Who wouldn't pay a few bucks for that vacation?
Fuck the shit out of fat women, slap 'em around if they piss you off…you can't beat it! Thanks Monica for inspiring my imagination! People, if you enjoy twisted, sadistic fiction, and can clear out three hours of reading time, read Monica O'Rourke's SUFFER THE FLESH!
But if you're overweight, I recommend exercise!
5 plump yet oh so lovely bookwyrms!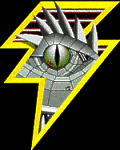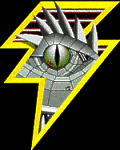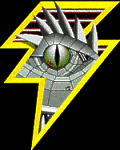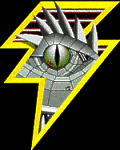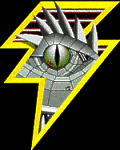 This review copyright 2002 E.C.McMullen Jr.