UNNATURAL SELECTION
- 2001
Edited by Gord Rollo
Cosmos Books
TPB 234 pp
$15.00
Several of last year's best horror anthologies were only available as e-books. In fact, half of the anthologies on the final Stoker ballot were e-books: Brian A. Hopkin's Extremes: FANTASY AND HORROR FROM THE ENDS OF THE EARTH and Steve Eller's BRAINBOX: The Real Horror. The other excellent e-anthology, which unfortunately didn't make the ballot, was Gord Rollo's UNNATURAL SELECTION. Eller's Brainbox has at last seen print from Irrational Press. So, also, has UNNATURAL SELECTION - with a bonus story by Gene O'Neill that was not in the e-version.
Rollo's inspiration comes not from the works of a late horror master, but from Charles Darwin's controversial theories of evolution and natural selection. Evolution is an ongoing process. That which doesn't evolve becomes extinct. Survival belongs to the fittest. Man has certainly evolved technologically, but spiritual growth seems to have stalled long ago. We had our shot at being the top of the food chain, but we blew it. Now Mother Earth is looking for a new dominant species. Rollo and sixteen other authors present their visions of what might replace us.
Some, like Rollo, Robert J. Sawyer and J. F. Gonzalez, see reptiles becoming dominant again. Others, like Nancy Kilpatrick, Michael Laimo and Brian A. Hopkins, envision super insects taking over. For Edo van Belkom it's fish, and for Brian Lumley, plants. Mammals still rule in John Shirley's world, but not human mammals. Not everyone saw we humans losing our grip on power, though. Terry Sheils, John Passarella, Sephera Giron, Butch Miller, Mort Castle, Gene O'Neill and Richard Wright hypothesize the next step in mankind's evolution will emerge triumphant. Steve Savile and Brett A. Savory suggest entirely new lifeforms will reign.
The strength of Rollo's concept has brought out the best in these authors, whether established or new. Never before have so many creatures rampaged across the pages of one book. Whatever form of life you're phobic about, you'll find something in here to make your skin crawl. It's as fun as a "big bug" movie marathon, but with more intellectual and philosophical depth.
If you want to see how horror fiction is evolving, gobble this one up before Mother Nature exacts her revenge. I give UNNATURAL SELECTION four highly evolved BookWyrms.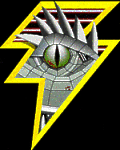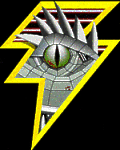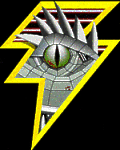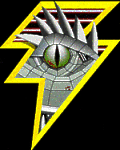 This review copyright 2001 E.C.McMullen Jr.