Review by
Diane Matson

ECLIPSE

- 2008
by Stephenie Meyer
Barclay Books, LLC
ISBN 0-316160-20-2
After their long, painful separation in NEW MOON, the previous book of the TWILIGHT series, the human Bella and her vampire boyfriend Edward Cullen are determined nothing with separate them again, but that doesn't mean everything is smooth sailing - far from it.
For one thing, Bella's best friend, Jacob, is a werewolf. The Cullen family of vampires and Qulleute tribe of werewolves in La Push are natural enemies. Even if being around the other didn't scream "Danger!" to their animal instincts, their super-sensitive noses can't stand the stench the other emits. To Bella, werewolves smell woodsy, and Edward smells of lilacs and honey, and she has no fear of being attacked or eaten by Jacob (who still has to fight his extreme emotions so he doesn't phase into an uncontrollable werewolf) or Edward (constantly fighting fierce thirst for her delicious smelling blood whenever he's around her).
There's a treaty between the Cullens and the Quileute. Each stays on "their side" of the boundary line. So the "bloodsucker" and the "dog" (barely) put up with each other, for the sake of Bella who loves and needs them both in her life. They know how vulnerably human she is, even if she wasn't a natural klutz as well as a danger magnet. "I'm Switzerland. I'm neutral," Bella insists.
She is however, deeply afraid of Victoria, who is creating vampires in Seattle and allowing them to go on killing sprees. Victoria is still thoroughly pissed that Edward killed her soul-mate (in TWILIGHT, the first book of the series), and her only goal is to take Bella's life so Edward will suffer as she does.
Bella is used to looking after her parents, and that ingrained responsibility makes her constantly worried about those she cares about. The nearly indestructible vampires and werewolves laugh at her concerns, and keep trying to explain there's no reason to fret. She doesn't believe them, and continually plots ways to keep them from harm, which usually winds up putting her further in danger (much to the great frustration of her supernatural friends).
It doesn't help matters that Alice, who can see the future, based on people's decisions, can't see Bella's future at all when she hangs out with the werewolves. For some reason, Alice can't see the future of werewolves, so when Bella decides to spend time with Jacob and his friends, she disappears off Alice's radar, which always sends the Cullen family into a panic. This is particularly true of Edward, who can't stand to see her hurt or suffering in any way. He'll do anything to protect her.
Bella's also terrified of growing older than Edward. He was turned when he was 17, and she's already 18 (going on 32). Edward wants her to go to college and live a little longer as a human. She's helplessly growing older and, even though it means she'll never see her family or friends again (lest, as a newborn vampire, she lose control and eat them), she still longs to become a vampire so she'll never need to worry about being separated from Edward by death. No one will want to drink her blood, she'll be basically impossible to hurt, etc.
But getting turned into a vampire isn't something done lightly. For one thing, Bella learns part of the treaty between the Cullens and La Push werewolves is that the Cullens can't create new vampires. Bella wants more than anything to live with Edward forever, but her tender heart agonizes over how to do this without breaking the treaty and starting a war between her friends. Time is ticking away. Bella's graduating in six weeks. Carslile promised to turn her once she's out of High School, though Bella would much prefer that Edward do it.
Edward wants Bella to stay human a little longer before (in his mind) her soul is damned, so why not go to college for at least a year? But Edward is reasonable. He agreed to turn Bella just as soon as she marries him. Marriage is the one thing that Bella can't face. Her mom married her dad young, an immature act she swore she was too mature to imitate. Edward and Bella have the same goals, but not timing, which creates interesting conflicts and discussions.
ECLIPSE delves deeper into all the characters, and the Cullen family is no exception. While each is completely different, they all fit together. Some have additional abilities, like Edward's ability to read minds (of everyone except, much to his great frustration, Bella). Rosalie is "only" a vampire, but, as Bella puts it, she's the most beautiful person in the world. As stunning as the vampires look, Rosalie puts them to shame. She always hated Bella, and in this book, she shares how she became a vampire and reveals why Bella makes her so angry, (though as a member of Team Cullen, she grudgingly puts up with, and protects, Bella).
We also learn Jasper's background, and why newborn vampires are so dangerous. Jasper has the ability to sense and influence the emotions of those around him. This is handy when everyone's getting overly upset. Jasper and Alice are a couple (though to the human outsiders, they appear only as siblings).
And there's more of the delightful, cute, dancy, stylish Alice, Bella's closest girlfriend. The two gals adore each other, even though they disagree about clothes and parties. Alice would love to dress Bella up in the latest, most expensive fashions, while Bella prefers comfortable jeans or (Alice shudders at the thought), sweats. Meanwhile, Bella tries very hard not to think about the expansive parties Alice throws her for every major occasion. But friendship overrides quirks, though usually it's Bella who's giving in, because it's hard not to, eventually, give the adorable, smiling, bouncy Alice what she wants.
There's a lovely mess of conflicts in this book. Constantly ebbing, flowing, and changing the characters as well as the situation in unpredictable ways. Stephenie knows how to make me laugh, even as I'm ripping through her books as fast as possible. Her characters continually say or do the unexpected in such delightful ways.
And, of course, there's the romance. In TWILIGHT, the rare kisses between Bella and Edward lasted a few short seconds. By ECLIPSE, the third book, they last about 4 minutes, and are some of the best parts of the book for a few reasons. The main one is that the normally level-headed, controlled, sharp Bella suddenly loses her train of thought, which is a bit inconvenient because usually there's some sort of debate or inquiry going on during the kissing. She also forgets to breathe, though her heart pounds harder and she gets sort of dizzy. I understand. I'm addicted to my husband's kisses. I've never known anything like them. I can't have just one. One quick smooch, and the next thing I know, I'm trying to submerge my limbs in his very being.
But it's fun to read about Bella pushing for more physical action while Edward exerts control, un-intertwining her from his body (which is easy since he's 1000 times stronger than she is). She doesn't understand how this god could possibly find someone as ordinary and ok looking as her attractive. He can't believe anyone could love a soulless monster. But they hate being apart and only feel healthy and complete when they are together. Edward is terrified he'll lose control and kill or injure Bella, so there's actually a lot more hand holding, hugs and cuddling than kissing. The romance never feels over the top. They just drive each other crazy in wonderful ways.
This is the third time I've read ECPLIPSE. I knew what was going to happen, and how things turned out, and yet, I couldn't stop reading. You know those movies that you've seen several times before, and yet, when you happen upon it while flipping channels, you stop to watch it again? That's what the Twilight books are like. They sound silly, until you actually try them. The Harry Potter books are about teenage wizards in school. Sounds trivial and silly, until you start reading, and can't put the book down. Well, it's the same with the TWILIGHT books, including ECLIPSE, which has the joy of their reunion, as well as hope and plans for the soul-mate's eternal future.
5 Bookwyrms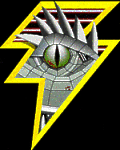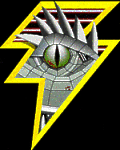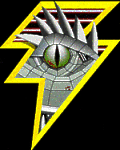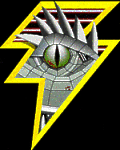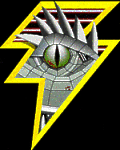 This review copyright 2010 E.C.McMullen Jr.
E.C. McMullen Jr. is a participant in the Amazon Services LLC Associates Program, an affiliate advertising program designed to provide a means for sites to earn advertising fees by advertising and linking to amazon.com.
FROM
E.C. McMullen Jr.
WILLOW BLUE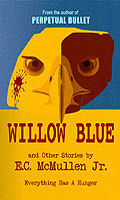 "'Willow Blue' will burrow under your skin and stay there long after you've put the book down."
- Jeffrey Reddick, Creator of FINAL DESTINATION

PERPETUAL BULLET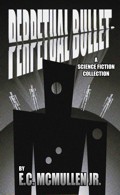 "'Some People' ... may be the standout story in the book."
- John Grant, Infinityplus

ALSO
E.C. McMullen Jr.'s
short story
CEDO LOOKED LIKE PEOPLE
in the anthology
FEAR THE REAPER


"This Ray Bradbury-esque is one of the most memorable and one of the more original stories I've read in a long time."
- Amazon Review
HORROR 201: The Silver Scream
PAPERBACK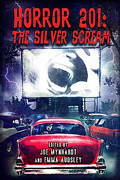 A tome of interviews and essays by
RAY BRADBURY,
JOHN CARPENTER,
WES CRAVEN,
TOM HOLLAND,
E.C. McMULLEN Jr., GEORGE A. ROMERO, and many more.

Robert S. Rhine's
SATAN'S 3-RING CIRCUS OF HELL


Forward by
GAHAN WILSON,
FEO AMANTE.
Featuring comics by
WILLIAM STOUT,
HILARY BARTA,
STEVE BISSETTE,
SPAIN RODRIGUEZ,
FRANK DIETZ,
JIM SMITH,
TONE RODRIGUEZ,
FRANK FORTE,
ERIC PIGORS,
ALEX PARDEE,
MIKE SOSNOWSKI,
OMAHA PEREZ,
DAVID HARTMAN,
D.W. FRYDENDALL,
SHANNON WHEELER,
VINCENT WALLER,
JACOB HAIR,
NENAD GUCUNJA,
STEVEN MANNION,
NORMAN CABRERA,
and more!