THE DEAD LETTERS
- 2007
by Tom Piccirilli
Bantam Books
PB -256pp - $5.99
ISBN: 0553384074
Tom Piccirilli has cut his teeth on writing both Horror and Mystery novels (and even a few Westerns - though they were Horror Westerns). So it's no surprise that he often blends the two. Other authors often try this form, but the usually wind up gutting one for the other. The novel becomes all Horror with a flimsy Mystery, or all Mystery with no Horror. THE DEAD LETTERS, Tom brings you Horror, Thriller, and Mystery, along with a rare fourth, genuine Suspense.
I'll tell you right now, there is no humor to be found in THE DEAD LETTERS, and normally that in itself would be the kiss of death, for the "hero" of the tale, Eddie Whitt, is about as depressed and down as a man can be. Five years ago a serial killer murdered his daughter, Sarah, right in her bed, right in her own home with her parents, Eddie and Karen, sleeping only a few feet away in the next room. The death of Sarah drove her Mother Karen out of her mind and into a mental hospital where she whiles the years and agony away by chewing the skin from the back of her hands.
Eddie has an even rougher time of it. His family was the serial killer's first victim. The serial killer is insane, and now thinks of Eddie as his friend. Through the years the killer, who the Media came to call, Killjoy, has never been caught. He continued his rampage unabated until he was ready to stop. Now he's doing a curious thing. He's giving babies to the families he victimized, driving them, one by one, over the brink of sanity.
And speaking of Sanity, there is a maniacal third party somehow involved in it all. A bizarre religious nut cult run by Mother.
Eddie, with the financial help of his very wealthy Father-In-Law, Mike, has turned his entire life over to finding and killing the man (woman?) who killed his daughter and destroyed his family. The problem is the letters. Killjoy has always wrote letters, disturbed, facetious, fractured letters to Eddie. The letters ramble, disjointed, telling lie after compounded lie to get to Killjoy's point. The murders of the children are curing him of his insanity. The madness raging in his head, he's been able to pass on to others - his victims - and so remove it from himself. Can such an evil be forgiven?
I admit, I had thought of two possibilities regarding who the killer could be, and happily, it was neither.
Piccirilli never goes for the easy splatter horror. This isn't a method of gross-out, although there are some very gross scenes. What THE DEAD LETTERS is: a slow, methodical entrance into the mind of a good man going insane, one bare fisted punch at a time. To say that THE DEAD LETTERS is an emotionally grueling read is putting it mildly.
There is a certain diabolism to Piccirilli's writing. Tom well understands that Horror, to be truly horrifying, must value the lives of the protagonists and especially the victims. Each and every kill is never tossed off, but stared at with remorse and morbid curiosity. Detailed description of the inexorable, terrible loss of innocent life at the hands of a fiend as Piccirilli's words draws your heart, instead of your dinner, out of you. It's something that only a handful of writers today would even try.
Unfortunately, the letters that Eddie gets throughout the story become more and more goofy, instead of insane, not simply breaking the mood with the lightness of humor, but destroying it. It's hard to get into the humor of Killjoy knowing that he is a murderer of young children. Yet the "letters" start coming across as a rococo style somewhere between writers like Mark McLaughlin and M.F. Korn. Overall, this is a minor flaw.
Reading THE DEAD LETTERS is akin to being a punching bag for Piccirilli's emotional haymakers, each one swinging in from the next county. And despite each page digging ever deeper into the tragedy of Eddie's life, I kept turning to the next page.
Whew! Keep the First-Aid kit handy for this one. THE DEAD LETTERS is one powerful, brutal read.
Four BookWyrms.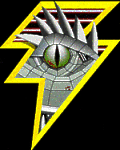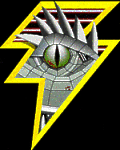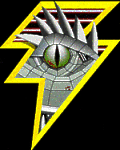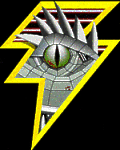 This review copyright 2006 E.C.McMullen Jr.


Contributors to feoamante.com are going places!
See below!