A CHOIR OF ILL CHILDREN
- 2003
by Tom Piccirilli
Nightshade Books
HC -256pp - $25.00
ISBN: 1-89238958-4
Anyone who has read Tom Piccirilli's fiction over the years will not be surprised to hear that this novel is unique. Forget everything you might be thinking when you pick this book up, because there is no way that you have it figured. From beginning to end, this is an intensely literate, allegorical work filled with symbols and irony, memorable characters and wickedly sharp wit.
One thing Piccirilli fans will recognize is the narrator's voice. The calm, self-assured, thinking at a level just beyond the rest of the characters voice is a trademark of Piccirillian prose. In this novel, that narrator is Thomas, elder of four brothers. The other three, Jonah, Cole, and Sebastian, are co-joined triplets, sharing a single brain but with very different world-views and agendas. Assaulted on one side by the granny-witches, who claim the horrendous storms and flooding afflicting the town of Kingdom Come can only be combated using his sperm, to the child-molesting ghost from his past that visits him both in waking hours and dreams, to the knife-toting redneck who despises fencing, Thomas is confronted with one challenge after another.
Thomas is not only the heir to the huge old house and family fortune, but to the one real business that Kingdom Come can boast - the Mill. Nearly everyone in the town looks to him for either money, sex, guidance, salvation, or some combination of the four. Problems that affect the many are laid at his feet. Like the young girl found alone in the swamp sitting on a rock. Like the Cocaine addicted student film maker, Sarah, who falls in love with one of the triplets, driving her camera-man boyfriend away in a drugged, confused stupor. She sits endlessly at the brother's feet and listens to one of them recite love poetry to her as Dodi, the young daughter of one of the granny witches works toward either Sarah's end, or her ejection from the "family."
Thomas sees it all, and understands it all - or tries. As the story progresses, and the pieces wind and twist into tighter knots, his own history and that of his family, and Kingdom Come itself begin to reform into an altogether different picture. Nothing is as it seems, in Kingdom Come. Nothing is as any of the characters believes it to be, nor is it as the reader will believe it to be. It is far worse, and infinitely more intriguing.
A CHOIR OF ILL CHILDREN is southern gothic fiction at its best. Comparisons have been made to Faulkner and Flannery O'Conner, but I'm not sure they do this justice. I don't say this to disparage the classics, but to point out that this is very obviously of our day, and our age. It is not an old classic, but possibly a new one in the making. Only in the deepest reaches of the American culture could you find such exquisitely intertwined lives, rife with sub-plots and intrigue, incest and all that's best, and handed to you in language that makes it seem not only believable, but real - or at the very least, possible.
5 out of 5 BookWyrms.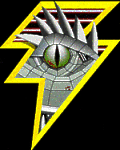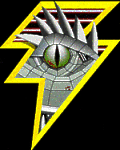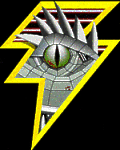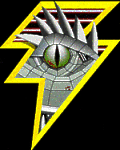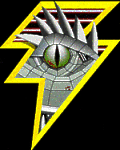 This review copyright 2003 E.C.McMullen Jr.


Contributors to feoamante.com are going places!
See below!