FEED BACK?
Write Us:
Feo Amante
Be sure to write:
Feo Reader
in the subject line else you may be bounced like JunkeMail
Review by
Garrett Peck
THE VAMPIRE VIVIENNE
by Karen Taylor
Pinnacle Books
PB 300 pp
$5.99
ISBN 0-7860-1206-4
If you've been reading my reviews for a while, whether here or in Cemetery Dance, Hellnotes Newsletter or Gauntlet, you've probably heard me complain about the over abundance of vampire fiction in the horror genre. I've made it very clear that I prefer good old-fashioned scary vampires to the misunderstood romantic versions perpetuated by Anne Rice and her clones. It might come as a surprise to you, then-as it did to me-that I really enjoy The Vampire Legacy series by Karen E. Taylor. How can this be? The romantic elements in her novels are strong and the covers often look just like the hundreds of historical romances that clog paperback bookshelves across the country, except that the man and woman locked in an embrace have glowing red eyes and fangs. I honestly didn't think they'd be my cup of tea, so I never bothered to read them. That is, until I met Karen Taylor at World Horror in 2000. I had the pleasure of hearing her read her story "Mexican Moon," which went on to be nominated for a Stoker. That was enough to show me this was a writer worth listening to, so last year I tried the first book in the series, Blood Secrets. Four days later I had read the entire series up to that point and became a confirmed fan. I anxiously awaited the release of the fifth book in the series, THE VAMPIRE VIVIENNE.
Vivienne breaks the narrative tradition for the series. Up until now, the books were always narrated in first person from the point of view of Deirdre Griffin, a vampire that isn't very happy to be what she is. Beginning to tire of telling her tales entirely through the eyes of this one character, Taylor split the narrative of her last book, Blood of My Blood, between Deirdre and the daughter she never knew she had. Her latest brings thus-far supporting character Vivienne Courbet to the forefront. Vivienne is a much older vampire, having been changed in 1719. She's been around for a while and is quite happy being a vampire, thank you very much. This makes her a refreshing change from Deirdre, who does tend to whine a bit about being immortal and subsisting on a liquid diet.
Vivienne essentially tells two tales. It gives us all the background history of how Vivienne came to be changed and her relationship with Max, the same vampire who turned Deirdre. Taylor handles the historical segments well, making them believable without drowning the story in superfluous period detail. The other half of the book is set in the present, just after the conclusion of Blood of My Blood. Vivienne has been appointed as the figurehead of the Cadre, a vampire fellowship based in Manhattan. Her duties haven't demanded much of her, until vampires start turning up dead. Some shadowy group has declared war against the Cadre, and if Vivienne can't find out who it is and why they're doing this, it may no longer be a safe assumption that being a vampire means you'll live forever.
The key to Taylor's success is her characterization. Her characters, both living and undead, breathe with authentic life. They engage the reader's sympathies. Also, Taylor always keeps the pace clicking right along. Unlike the increasingly self-indulgent Rice, her stories never pause to spend a few pages describing a room. They are fast, friendly reads that are fun and not heavy handed, but have enough emotional impact to make them quite enjoyable. Although the romantic elements are integral, these are not paranormal romances disguised as horror. Nasty things happen in these books that would be way too much for the average romance reader. They are bloody red horror novels that read as such.
Yep, there's a whole lot of vampire fiction out there, and most of it's mediocre to just plain crappy. Not so with The Vampire Legacy series in general, or The Vampire Vivienne in particular. Indulge. You'll get three Book Wyrms worth of fun.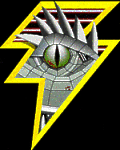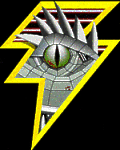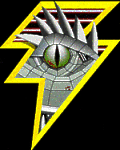 This review copyright 2002 E.C.McMullen Jr.