---
Link to us!



If you would like to use the graphic above, just save the icon image to your server and link it back to feoamante.com!
VORACIOUS
- 2009
by Alice Henderson
Jove
320 pages
ISBN: 0-51514602-1
Pressure the protagonist.

It's common advice to new and old writers alike: the more stress you put on your main character, the more exciting and suspenseful your story will be. Chase stories are prime examples of this, both from the point of the view of the pursuer and of the pursued. In The Fugitive, for example, Harrison Ford runs from Tommy Lee Jones, and the closer Jones gets, the more we, the audience, become concerned Ford will be killed or put away for a murder he didn't commit. As the climax comes and Ford is taken into custody, we feel like there's no way out for him. He reaches his darkest moment.

Pressure the protagonist.

Alice Henderson's Voracious tells the story of Madeline Keye, who has retreated to the solitude of the deep woods of Montana's Glacier National Park to escape the people of her community who do not understand her gift. Madeline is a psychometrist, and so people make her life difficult just by being around her and coming into contact with her. Touching things – watches, wallets, tables, bus seats – all of them can bring her a flood of memory-images not hers. And on occasion, she uses this gift to help others find missing loved ones. After a particularly harrowing experience leaves her shaken with memories of a childhood friend lost to a serial killer, she withdraws. She spends a little healing time alone in the park, and when she stops to wash her hands in a stream, a flash flood almost kills her.

Enter Noah, self-styled knight, who rescues her from drowning. And her nightmare begins.

That evening, she sees a beast, a beast she cannot identify as man or bear or anything else, but a dark-colored shark-skinned predatory killing machine. When it comes after her, Noah intervenes, saying he has the power to stop it or slow it down while she gets away. She and Noah are separated, and she hears his screams in the distance as she escapes.

From here, the chase is on. She later discovers the creature in a public bathroom, snacking on a ranger. Then again a short time later, looking like the late ranger. Henderson piles stress after stress on her character as Madeline begins to learn about the beast's powers, not only from the creature itself, but also from Noah, who survived his encounter with it and later caught up with her. Noah has been chasing and doing battle with it for years. Many years.

It is highly intelligent and leaves a trail of blood, death and loss wherever it goes. Very old and hungry for all the special abilities it can acquire by ingesting its victims, it hungers for Madeline and her power. Those not special enough to eat meet their end by having their life sucked away through metal-like limbs. Once a man, and now something other, It – he – pursues Madeline, intelligent, cunning and inexorable.

And as Madeline discovered with the ranger, it can look like anyone. In her flight Madeline runs from cabin to ranger station to train station and back to cabin, from helper to helper in this fast-paced page-turner, and with a deft hand, Henderson gives us a deeper understanding of the beast. And the ending – it ends the only way it can, but I didn't see it coming.

And I'm particularly good at predicting endings.

With so much pressure from her pursuer and her inner demons, Madeline is transformed, diamond-like, into a new person who at last learns her place in this world, just before – well, read the book. You'll see.

I asked her where the monster came from. Henderson has a master's degree in mythology and folklore – she moved to the west coast from Missouri after obtaining a writing degree to acquire it – did she invent this creature or mine the literature of some obscure culture for it. "I did create the monster myself, wanting to bring an intelligent shapeshifter to life and put some unusual traits together." She has certainly done that, creating a horror we just may see cloned or borrowed in other people's work.
If you're a fan of Buffy the Vampire Slayer, you may recognize Alice's name from Portal through Time, or the Stake Your Destiny novel, Night Terrors. If video games are your thing, her name appears on strategy guides to Summoner II, Star Wars: Obi Wan and others. She even has a chapter in Professional Techniques for Video Game Writing edited by Wendy Despain. She's also published a host of short stories and gaming manuals. Google her. She has a fascinating bibliography.

With so many different types of writing out there, I became curious to know who Alice's influences were. She gave me one. A big one, and she didn't hesitate to tell me why. "Perhaps my biggest influence is Robert McCammon. He's an amazingly powerful writer, able to steep the reader in his worlds. I feel like I've lived his books, met his characters, faced their struggles with them, shoulder-to-shoulder. His work has taken me to the Caribbean, to World War II-era Europe, to the American colonies of 1599. I wanted to transport my readers, as well, inviting them into Glacier National Park with my novel."
I think McCammon would be proud to have Henderson as a protégé. Give VORACIOUS a try. I thoroughly enjoyed it. It's fresh, exciting, and probably the best pursuit book of the year.

Four bookwyrms.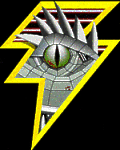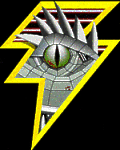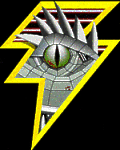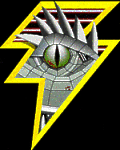 This review copyright 2010 E.C.McMullen Jr.