Review by
E.C.McMullen Jr.

NATURAL SELECTION


by Weston Ochse
DarkTales
$8.99 CB
ISBN 1-930997-06-X

Cover Art: Natalie Niebur

Visit the website of Weston Ochse
My good friend Weston Ochse, gave me this book to read complete with autograph. Knowing full well about my site, he must have realized that I would review it.
Either he's brave or confident.
That's Because any of you who are long time visitors to this site are well aware that we reviewers here have absolutely no compunction what so ever in trashing the work of a friend - if we think it sucks.
We love our friends, we want to remain friends, we want to have good times with them. But if they write crap, we are going to say so and no amount of free drinks or books will change that.
That is not to say that we won't accept the free food, beer and books, we just won't let our opinion be swayed by such offerings and no amount of such stuff is going to change that.
Hmmm . . .
Money might change that.
No one has offered money for a good review but I never said they couldn't. I think I want to keep the lines of communication open on that one.
At any rate, all I got from Weston was this little chapbook which clearly costs more than the paperbacks you get at the local bookstore. At $8.99 about two bucks more. At about 33 pages, I kind of question the value for money here.
Then again, I've read thick tomes of crap and still felt ripped off.
"Kimo warned him with a raised eyebrow, the same eyebrow that had made death stumble."
-NATURAL SELECTION
NATURAL SELECTION however, with its minute number of pages, delivers big time.
Am I serious?
Tell you what: I read and watch Horror all the time. I live Horror literature and even have my own Horror website (this one, you nabob!). I read Horror books before going to bed. Read them until I get sleepy and I always have pleasant dreams (my version of pleasant dreams, that is).
NATURAL SELECTION gave me nightmares and I'm not EVEN kidding.
This tale is about Kimo, a bouncer at a Florida goth bar that the young fresh goth boys and girls hunger to get into. There he lets in the ones he feels can handle - or want to handle - the possibilities of the evening. He keeps out the pretenders, the poseurs; the false goths who are merely wannabee tourists of the night. He knows that innocents pretend to be worldy and that the world can and will eat them alive - in as painful a way as possible.
Kimo has a past: a very evil and very - urgently - violent one. One that the young goths who wait for hours outside the club cannot even begin to comprehend.
Once Kimo lets them inside the club, they are watched by the electronic eyes of The Members. A group of local politicians, business owners, and respected citizens of the local community, The Members watch the youthful crowd with tired eyes, looking for the next entree for their sadistic games. These are games of torture and maiming, all carried out on the premises in a private room.
Kimo, having had his fill of such banal deviancy, sits on his stool at the edge of the club and at the edge of his own humanity. As this tale begins, tonight is the night that, one direction or the other, Kimo will be pushed off that edge.
There are powerful forces at work on another world. Their activities, their very means of survival, make the people who belong to The Members, washed out shadows of reality. These creatures are The Masters, and their hunger for pain is no illusion - no affectation of jaded sensibilities. The Masters, impossibly stylized caricatures of ourselves, must FEED on the suffering of others. Death must be slow, pain must be all.
Tonight, one of them has escaped their world and entered our own.
From this night on all methods of human cruelty will seem no more than pathetic to Kimo, a sick obsession of abuse without self-control akin to alcoholism; sad and crippled. Tonight Kimo will witness the life of The Masters.
It is quite an amazing story and Ochse possesses a perfect touch where plot progression is concerned. Every word of every sentence propels the story forward and opens entire worlds and experiences with every paragraph.
The closest storyline I could compare it to would be Clive Barker's HELLBOUND HEART or Marc Laidlaw's THE 37th MANDALA. Fans of either will enjoy this story though NATURAL SELECTION is richer and deeper than Barker's tale, and no where near as long as Laidlaw's.
NATURAL SELECTION is a personal best from an author already established as a wordsmith of profound talent.
5 BookWyrms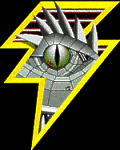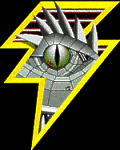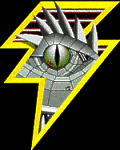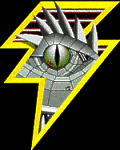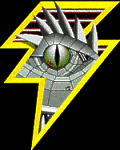 This review copyright 2001 E.C.McMullen Jr.