FEED BACK?
Write Us:
Feo Amante
Be sure to write:
Feo Reader
in the subject line else you may be bounced like JunkeMail
Review by
Garrett Peck
13 STORIES
By Ed Cain
Maximilian Press
TPB 170 pp.
ISBN 1-930211-12-0
Young writers without a sales record don't often get a collection published. Cain never submitted his stories to magazines or anthologies, but went directly in search of a publisher for a collection. He sold it to Maximilian Press, a new small press out of Chesapeake, Virginia. That ought to give you an idea of how good this collection is that he was able to sell it as a single author collection with no previous publishing credits.
Cain's tales span time and the globe, unearthing a multitude of horrors. A doctor discovers why there are no children in a small Appalachian town in "The Travelers." The commander of a Nazi death-camp revisits the scene of his crimes in "Karl's Dream." A sex addict in Depression era San Francisco learns more about Chinese culture than he wanted to in "Glory Hole." A drug known as "The Reach" allows people to feel what those around them feel, with horrific results. A psychic traps spirits to use as "Conduits." Urban angst and parental abuse prove more terrifying than "Tevin's Monster." An archeologist digs up a gateway to Lovecraftian terror in "Pandora's Box." Persecuted Mormons make camp on poisoned land in "Staid Ground." A serial killer victimizes his own in "Predator and Prey."
Cain's style is readable. He's equally adept at the classic weird tale and its modern counterpart. A few of his stories strain credibility, such as "Pieces," but he's never boring. His collection is a promising tenderfoot effort.
Four Book Wyrms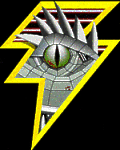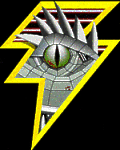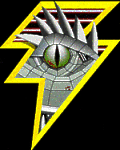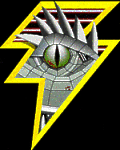 This review copyright 2000 E.C.McMullen Jr.