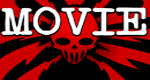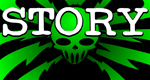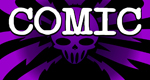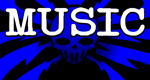 You Support This Site
When You Buy My Books
E.C. McMullen Jr.
PERPETUAL
BULLET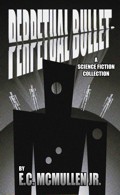 "'Some People' ... may be the standout story in the book."
-

John Grant

, Infinityplus

E.C. McMullen Jr.
WILLOW BLUE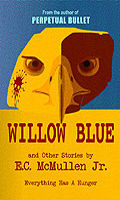 "'Willow Blue' will burrow under your skin and stay there long after you've put the book down."
- Jeffrey Reddick, Creator of
FINAL DESTINATION

IN OTHER BOOKS
E.C. McMullen Jr.'s
short story
CEDO LOOKED LIKE PEOPLE
in the anthology
FEAR THE REAPER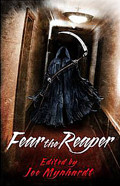 "This Ray Bradbury-esque is one of the most memorable and one of the more original stories I've read in a long time."
- Steve Isaak,
Goodreads

HORROR 201:
The Silver Scream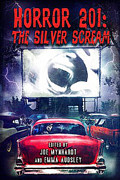 Filmmaker's Guidebook
featuring
RAY BRADBURY,
JOHN CARPENTER,
WES CRAVEN,
TOM HOLLAND,
E.C. McMULLEN Jr.,
GEORGE A. ROMERO,
and many more.



Extensively quoted in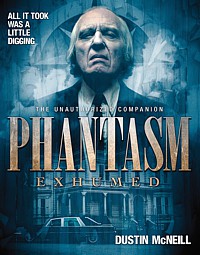 PHANTASM
EXHUMED
The Unauthorized Companion

Robert S. Rhine's
SATAN'S 3-RING
CIRCUS OF HELL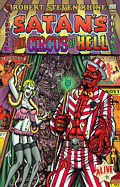 Forward by
GAHAN WILSON &
FEO AMANTE.
Featuring comics by
ALEX PARDEE,
WILLIAM STOUT,
STEVE BISSETTE,
FRANK DIETZ,
JIM SMITH,
FRANK FORTE,
ERIC PIGORS,
MIKE SOSNOWSKI,
OMAHA PEREZ,
DAVID HARTMAN,
STEVEN MANNION,
and more!

And
IN CINEMA


E.C. McMullen Jr.


Head Production Designer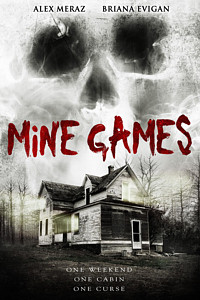 MINE GAMES


(Starring:
JOSEPH CROSS, BRIANA EVIGAN,
ALEX MERAZ)

Production Designer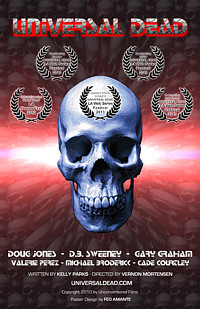 UNIVERSAL DEAD
(DOUG JONES,
D.B. SWEENEY,
GARY GRAHAM)

ART DIRECTOR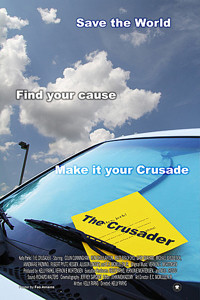 THE CRUSADER
(COLIN CUNNINGHAM,
GARY GRAHAM)
Review by
E.C.McMullen Jr.

AMITYVILLE II: THE POSSESSION

- 1982
U.S.A. Release: September, 24 1982
Dino de Laurentiis Cinematografica, Media Transactions
Rated: Finland: K16 / France: 12 / Germany: 16 / Sweden: 15 / U.K.: 18 / USA: R

Directed by Damiano Damiani
Written by Tommy Lee Wallace, Hans Holzer
Starring James Olson, Burt Young, Rutanya Alda, Diane Franklin, Moses Gunn
That Ronald DeFeo Jr. was convicted of murdering his parents and siblings on the night of November 13, 1974 is true. To this day Ronald denies it, and even fields questions from the Internet community at large through his official website at thenightexposed.net/.
But what Jay Anson (THE AMITYVILLE HORROR - 1977) and Hans Holzer (MURDER IN AMITYVILLE - 1979) tried to pass off as truth in the 1970s, remains pure hokum.
Where the first THE AMITYVILLE HORROR was taken from the Jay Anson novel, AMITYVILLE II: POSSESSION, is from the Hans Holzer book, which is about the DeFeo family. In this movie, however, they are not called DeFeo, but Montelli, and Ronny DeFeo is now Sonny. Coming right on the heels of the first AMITYVILLE, this movie is sort of like a slingshot effect. Stretch the story back past where the first story began kinda prequel thing.
*
Some of the Amityville Horror is true and the folks involved with it continue to fight over it to this very day.
WARNING:
Many of these sites claim that they are the "official site".
The Participants
The Amityville Horror
(hosted by the real George Lutz)
The Debunkers
Of course, anything this popular will have self-styled psychics, paranormal investigators, and paranormal researchers coming out of the woodwork. Here's one.
We begin in 1974.
The - ahem - Montelli family arrives at their new home. Patriarch Anthony Montelli (Burt Young: CARNIVAL OF BLOOD, HACK!) looks about, disappointed in their new and beautiful mansion of a home in Long Island New York; in a little suburb called Amityville. His wife Dolores (Rutanya Alda: THE FURY, WHEN A STRANGER CALLS [1979], THE STUFF, THE DARK HALF, THE GLASS HOUSE) and daughter Patricia (Diane Franklin: TERROR VISION) see the house and get all excited, singing to each other in glee until Anthony threatens them ("Shaddap afore I raps yez all in da mout!").
The oldest son, Sonny (Jack Magner: FIRESTARTER) shows up and Anthony walks over to the car and starts threatening HIM ("Hey! You want me to rap yez in da mout?"). Basically, Anthony is an unrepetent selfish asshole and Burt Young was picked for this part to basically revise and repeat his role as Paulie from Rocky.
For the longest time, nothing scary happens. Not even anything that should be scary. This is largely due to the family dynamic where Anthony is so damn violent and prone to rage ("You wants I should rap yez all in da mout?") that he's a far greater danger to everyone than any ghosts in the house ("No Papa! Don't rap us all in da mout!").
It's already a freaky Catholic family anyway. There is brother and sister incest (relax, no nudity worth mentioning - a quick nipple shot is hardly worth mentioning unless yer pretty damn desperate), and the almost non-stop rage of Anthony.
Eventually the house starts picking on Anthony specifically and he loses his marbles in no time flat. Which is too bad because by this point we're ready to see the whole family die. Sonny achieves this and then the movie gets to be about what it's really about, the exorcism of the demon within Sonny. Only thing is, we don't care about Sonny or the hammy acting of James Olson (THE ANDROMEDA STRAIN). I grant you, the direction by Damiano Damiani (A STREGA IN AMORE) is no great shakes and he even made Moses Gunn appear awful. Still James Olson had the biggest role here, playing Catholic Priest, Father Adamsky, as a self-appointed exorcist (his church is dead-set against him even trying it. He's not a properly trained one). Olson and Damiani go to the well way too many times with Olson looking directly at the camera and shouting things like "Unclean spirit!"
Not my approach, but I'm more of a "Kill 'em with Kindness" kinda guy. Shouting insults at the demon is not going to make it listen to reason, let alone consider personal hygiene. You can attract more flies with sweet honey that sour vinegar after all - since we are talking about the Amityville Horror House that's an important distinction!
So Father Adamsky tries to convince Police Detective Turner (Moses Gunn: THE NINTH CONFIGURATION, FIRESTARTER) to let him take Sonny out of jail and perform an exorcism.
Sheesh! The plotholes, devices, and stupidity yawn ever wider before this flick is through. The only thing that stops this from being a tiresome TV movie is the flash of nipple and some poorly created gore. That doesn't save it though.
One Shriek Girl.


This review copyright 2008 E.C.McMullen Jr.