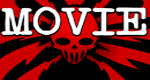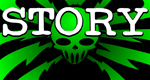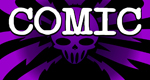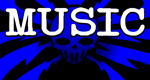 Support This Site

When You Buy My Books
E.C. McMullen Jr.
PERPETUAL
BULLET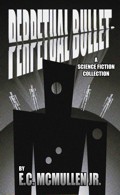 "'Some People' ... may be the standout story in the book."
-

John Grant

, Infinityplus

E.C. McMullen Jr.
WILLOW BLUE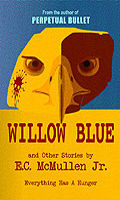 "'Willow Blue' will burrow under your skin and stay there long after you've put the book down."
- Jeffrey Reddick, Creator of
FINAL DESTINATION

IN OTHER BOOKS
E.C. McMullen Jr.'s
short story
CEDO LOOKED LIKE PEOPLE
in the anthology
FEAR THE REAPER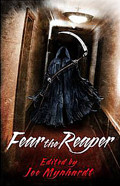 "This Ray Bradbury-esque is one of the most memorable and one of the more original stories I've read in a long time."
- Amazon Review

HORROR 201:
The Silver Scream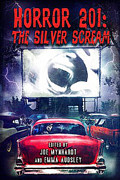 Filmmaker's Guidebook
featuring
RAY BRADBURY,
JOHN CARPENTER,
WES CRAVEN,
TOM HOLLAND,
E.C. McMULLEN Jr.,
GEORGE A. ROMERO,
and many more.



Extensively quoted in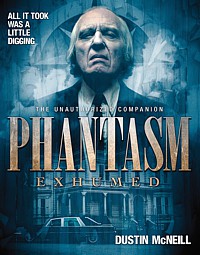 PHANTASM
EXHUMED
The Unauthorized Companion

Also
IN CINEMA
E.C. McMullen Jr.
Head Production Designer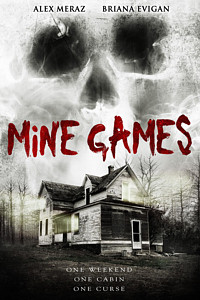 MINE GAMES


(Starring:
JOSEPH CROSS, BRIANA EVIGAN,
ALEX MERAZ)

Dept. head
Special Effects Make-Up
(SFX MUA)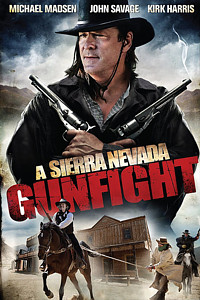 A SIERRA NEVADA
GUNFIGHT
(MICHAEL MADSEN & JOHN SAVAGE).

Production Designer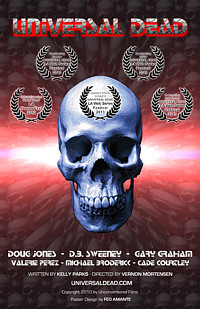 UNIVERSAL DEAD
(DOUG JONES,
D.B. SWEENEY,
GARY GRAHAM)

ART DIRECTOR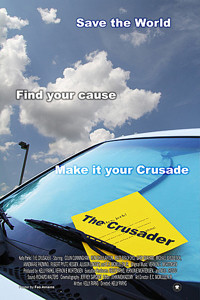 THE CRUSADER
(COLIN CUNNINGHAM,
GARY GRAHAM)
Review by
Kelly Parks

CAT PEOPLE

- 1982
USA Release: April 2, 1982
RKO Pictures / Universal Pictures
Rated: Australia, USA: R / Finland: K-18 / France: -12 / Norway, UK: 18 / Sweden: 15
Werewolves, wereleopards, werelions, oh my! People who can turn into animals has got to be the oldest of human fables. Stories like this exist in almost every culture on the globe, and our interest is not waning.
CAT PEOPLE was directed by Paul Schrader (BRINGING OUT THE DEAD, THE EXORCIST: THE BEGINNING) and written by Alan Ormsby (CHILDREN SHOULDN'T PLAY WITH DEAD THINGS, DERANGED, DEATHDREAM, POPCORN). It opens (accompanied by the perfect mood music of David Bowie) on a dismal desert village surrounded by a sandstorm. A young girl is forcibly taken from the village and tied to a tree, left as a sacrifice to the large black leopards that live nearby. Later we see another young girl brought to a cave, also as a sacrifice. This time the leopard takes her in what looks like a sexual embrace.
Cut to modern times. Irina Gallier (Nastassja Kinski) arrives at the airport in New Orleans. Her brother Paul (Malcolm McDowell: ISLAND OF THE DEAD, FIRESTARTER 2, Rob Zombie's HALLOWEEN [2007]) meets her, in fact for the first time in many years. Conversation makes it clear that they ended up at separate orphanages after their parents died and haven't seen each other since they were small children.
Paul takes Irina to his house where she meets Paul's servant Female (pronounced "fe - MALL - ee"). The very Cajun Female (Ruby Dee: THE STAND [TV]) prepares dinner while Paul tells stories of their parents, who worked as circus lion tamers. At one point Paul stands a little too close to Irina and we get a sudden incestuous vibe. Something is definitely not right.
Cut to a very low rent motel and an equally low rent hooker. The hooker enters a motel room, thinking there's a customer waiting, but instead there's a large black leopard under the bed. She barely escapes and manages to slam the door, trapping the big cat. The local zoo is called to take care of the situation and zoo curator Oliver Yates (John Heard: C.H.U.D., THE PELICAN BRIEF, THE SEVENTH SIGN) manages to hit the dangerous animal with a sleep dart. He's assisted by Alice Perrin (Annette O'Toole: IT [TV]) and Joe Creigh (Ed Begley Jr.: ADDAMS FAMILY REUNION, TRANSYLVANIA 6-5000). Where such a large, well cared for black panther came from and how it got in a motel room is a mystery, but they don't spend too much time worrying about it. The big cat goes on display at the zoo.
Meanwhile, Irina is wondering where her brother Paul has gone. Female says he's working but days go by and there's no sign of him. Bored, Irina begins touring the Big Easy by herself. She stops to check out the zoo and is mesmerized by the big black panther. Late that night, long after closing, Oliver discovers Irina still sketching the panther. The two end up having a late dinner and Oliver offers her a job at the zoo.
Oliver is drawn to the exotic Irina, much to the disappointment of Alice, who was Oliver's girlfriend. A conversation between Irina and Alice reveals that Irina is still a virgin, an important point later on.
Irina stops by the zoo's main building to see Oliver. The big panther is in a cage there and when the cat sees Irina it flips out, roaring and tearing up its cage. Joe tries to force the cat out into another cage by using an electric prod but as soon as Joe's within reach . . .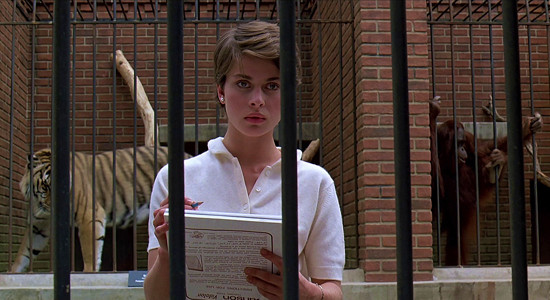 Boy! If I had a buck for everytime some beautiful woman looked at me like this!
... through the bars of my cage...
Afterwards, the mysterious Paul shows up again. The cycle is becoming clear, and now Paul isn't pulling any punches. He tells Irina that they must have sex because they are the only ones who can safely make love to each other, just as their brother and sister parents did. Irina is appalled and denies that she could be part of such a twisted family. She runs from the house and flags down a police car. The police investigate the house (Paul has vanished again) and find an empty panther cage in the basement along with a collection of human bones. Detective Brandt (Frankie Fraison: MANHUNTER, SILENCE OF THE LAMBS, HANNIBAL, RED DRAGON) questions and then arrests Female, who denies all knowledge.
Irina goes to stay with Oliver, so it's just a matter of time before her virginity will be lost and her cycle of sex and death will begin, just like her brother. She should have listened to him.
This is a great morality play, as these were-creatures try to come to terms with a lifestyle that forces them to both love humans and then kill them. We feel sorry for them and fear them at the same time. And I must mention a very nice touch: there's a scene where Irina and Alice are having a conversation in a bar. A strange woman approaches Irina and says, "Mi hermana", Spanish for "My sister." Then she runs away. The implication being that this woman recognized Irina as a were-creature (and was one herself), showing that Paul and Irina are not unique.
There's no science moment here as this is pure fantasy, which is handled well. The roars of the panthers are especially chilling, evoking a racial memory we all have of the hunter-gatherer days of our ancestors, when creatures like this prowled the night just beyond our fires. They are why we're afraid of the dark. CAT PEOPLE is an intense, moody adventure.
I give it four Shriek Girls.





This review copyright 2000 E.C.McMullen Jr.