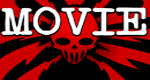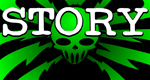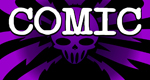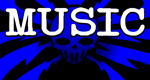 You Support This Site
When You Buy My Books
E.C. McMullen Jr.
PERPETUAL
BULLET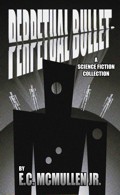 "'Some People' ... may be the standout story in the book."
-

John Grant

, Infinityplus

E.C. McMullen Jr.
WILLOW BLUE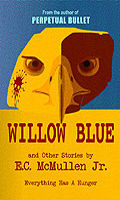 "'Willow Blue' will burrow under your skin and stay there long after you've put the book down."
- Jeffrey Reddick, Creator of
FINAL DESTINATION

IN OTHER BOOKS
E.C. McMullen Jr.'s
short story
CEDO LOOKED LIKE PEOPLE
in the anthology
FEAR THE REAPER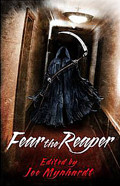 "This Ray Bradbury-esque is one of the most memorable and one of the more original stories I've read in a long time."
- Steve Isaak,
Goodreads

HORROR 201:
The Silver Scream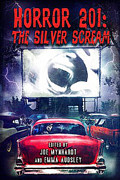 Filmmaker's Guidebook
featuring
RAY BRADBURY,
JOHN CARPENTER,
WES CRAVEN,
TOM HOLLAND,
E.C. McMULLEN Jr.,
GEORGE A. ROMERO,
and many more.



Extensively quoted in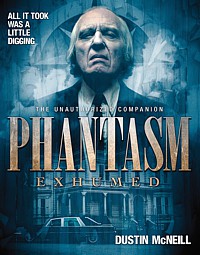 PHANTASM
EXHUMED
The Unauthorized Companion

Robert S. Rhine's
SATAN'S 3-RING
CIRCUS OF HELL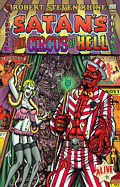 Forward by
GAHAN WILSON &
FEO AMANTE.
Featuring comics by
ALEX PARDEE,
WILLIAM STOUT,
STEVE BISSETTE,
FRANK DIETZ,
JIM SMITH,
FRANK FORTE,
ERIC PIGORS,
MIKE SOSNOWSKI,
OMAHA PEREZ,
DAVID HARTMAN,
STEVEN MANNION,
and more!

And In
CINEMA


E.C. McMullen Jr.


Head Production Designer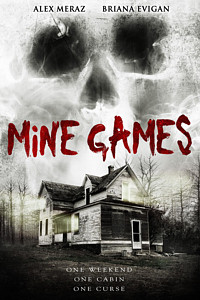 MINE GAMES


(Starring:
JOSEPH CROSS, BRIANA EVIGAN,
ALEX MERAZ)

Dept. head
Special Effects Make-Up
(SFX MUA)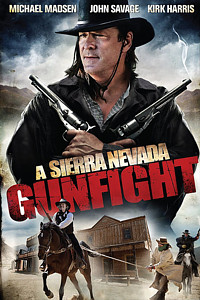 A SIERRA NEVADA
GUNFIGHT
(MICHAEL MADSEN & JOHN SAVAGE).

Production Designer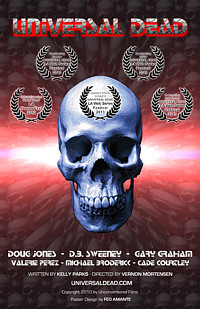 UNIVERSAL DEAD
(DOUG JONES,
D.B. SWEENEY,
GARY GRAHAM)

Art Director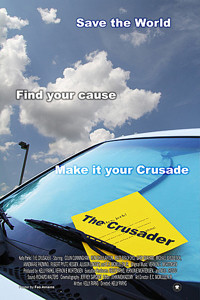 THE CRUSADER
(COLIN CUNNINGHAM,
GARY GRAHAM)
Review by
Kelly Parks

ALIEN

- 1979
USA Release: June 22, 1979
20th Century Fox
Ratings: USA: R
What does slow, subdued classical music do to you? Do you find it relaxing? Some people feel that way.
I don't. To me, that's the theme of an indifferent universe. Music like that terrifies me. Here's why.

The original 1979 trailer
ALIEN, the defining film of the "thar be varmints on this ship" category of movies, was directed by Ridley Scott (BLADE RUNNER, LEGEND, HANNIBAL) and written by Dan O'Bannon (DEAD & BURIED, LIFE FORCE, HEMOGLOBIN), based on a story by Mr. O'Bannon and Ronald Shusett (DEAD & BURIED, BLUE THUNDER).
The story begins on the starship Nostromo, a commercial freighter hauling ore back to Earth. The ship is quiet and seemingly uninhabited. We see empty rooms and hallways, all with that haunting but indifferent music in the background. Then a few panels light up and a surprisingly primitive (given that this must be at least 100 years in the future) computer screen flashes streams of data.
The crew is awakened from "hyper" sleep (better than super sleep but not as good as ultra sleep), a form of suspended animation. Conversation makes it clear that they think they've arrived home, that being the usual reason for the computer to wake them up. Not until they get up to the control room and start looking around do they realize they're nowhere near Earth.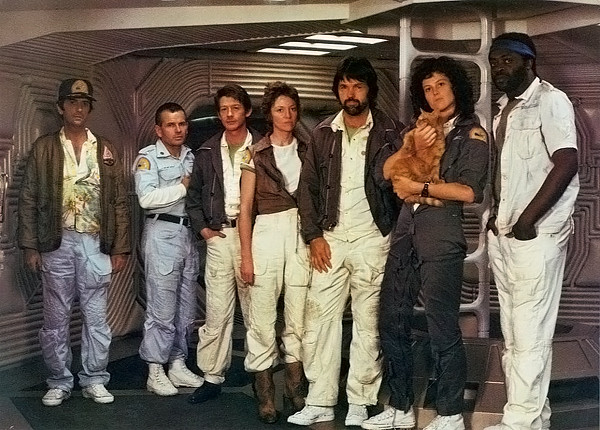 A cast of characters
Dallas (Tom Skerritt: THE DEVIL'S RAIN, THE DEAD ZONE, POISON IVY, POLTERGIEST III) is the Captain of this merchant vessel. The rest of the crew are Kane (John Hurt: V FOR VENDETTA, HELLBOY [all]), Lambert (Veronica Cartwright: INVASION OF THE BODY SNATCHERS, THE INVASION, WITCHES OF EASTWICK, CANDYMAN II), and Ripley (Sigourney Weaver: GHOSTBUSTERS, ALIENS, GHOSTBUSTERS II, ALIEN 3, ALIEN: Resurrection). Ash (Ian Holm: FRANKENSTEIN, eXistenZ, LORD OF THE RINGS: The Fellowship of the Rings, THE LORD OF THE RINGS: THE RETURN OF THE KING, THE DAY AFTER TOMORROW) serves as science officer and Parker (Yaphet Kotto: FREDDY'S DEAD: The Final Nightmare, THE PUPPET MASTERS) and Brett (Harry Dean Stanton: ESCAPE FROM NEW YORK, CHRISTINE, THE GREEN MILE) make up the engineering staff.
The computer (referred to as "Mother" and voiced by Helen Horton) has invoked a little known regulation. An artificial signal has been detected and they are required to investigate. No one is happy about the situation, especially Brett and Parker, who frequently gripe about getting paid less than everyone else.
Despite my complaint about the primitive computer tech (a text interface?!), all the events here come off as very believable. The details are subtle and effective as these cargo hauler space travelers find themselves forced into a situation they clearly don't like. They trace the signal to the moon of a gas giant planet and land in the middle of a blizzard. This moon has a thick atmosphere of nitrogen and methane, making it very much like Saturn's moon Titan.
Dallas, Kane and Lambert suit up and walk to the source of the signal: an alien spaceship. And when I say alien, I'm not even kidding. The ship is the first taste of many designs either made by or inspired by artist H.R. Giger. The derelict space vehicle is recognizable as artificial and yet looks unlike anything humans would design.
Kane is the only true explorer here. Dallas and Lambert would just as soon get this over with so they can go. On board (after passing through a deliberately designed vagina-like entrance), they discover a bizarre alien corpse with a large hole in the chest – the bones pushed out as though something exploded from within. This dead space traveler is huge, an effect achieved by using children in space suits for most of these shots.
Meanwhile, back on the ship, Ripley is surprised to discover that science officer Ash hasn't tried to decipher the alien signal. She takes a crack at it and is quickly able to discern that it's not an SOS. The signal is a warning to stay away.
TRIVIA
ALIEN began what I've come to term as The Ripley Strip. That's where, while everything is going to hell in an SF/Horror movie, and for no other reason than titillation, a female actor stips down to her underwear, But! No! Further!
While ALIEN is an excellent movie, some of the worst crap ever made will have their lead actress, at the moment she's all alone, do the Ripley Strip.
- Feo
ALIEN
IN 30 SECONDS
(re-enacted by bunnies)
You like the Science in your Science Fiction? Check out our article,
AN ALIEN SCIENCE.
ALIEN NEWS

PROMETHEUS

Hardcore fans of ALIEN are going to love this
ALIEN MAKERS
There really are little alien types that get inside us living folks and mess around. And here are some fun links with Phun Photos!
Kane wants to investigate a hole burned into the floor of the ship. His crewmates lower him into what looks like a large cargo hold. The floor is covered with large, leathery eggs, protected and kept warm by a light barrier of some kind. When an egg reacts to Kane's presence by opening up, Kane (who must have NEVER seen a horror movie) let's his curiosity get the better of him and leans in for a closer look.
The facehugger is the first stage in the alien life-cycle. It was designed in part (forcing something down its victim's throat) to make men in the audience feel sexually violated.
Lambert and Dallas bring Kane back to the ship, where Ripley is in temporary command. When she hears about what happened she correctly points out that bringing it (the creature attached to Kane) on board violates quarantine regulations and could put the rest of the crew in
I'll be careful here in my comments in case anyone reading this hasn't seen the movie yet, but keep in mind that during the movie's most famous scene (when it comes, you'll know), the cast wasn't told exactly what was going to happen, so when . . . it . . . happens, their reactions are genuine.
The alien (and now I mean THE alien) is unique in sci-fi / horror history because even though it is a man in a monster suit, it never looks like a man in a monster suit. Giger's design is vaguely insectoid but really there is no category for it, which is what you'd expect to be true of alien life.
And speaking of expectations, I expect this would be a good time for a
!!!SCIENCE MOMENT!!!:
Every form of life on Earth, from bacteria to oak trees to people, is based on DNA. But DNA is far from the only solution to the chemistry problem of self-replicating molecules. Life that evolved elsewhere would certainly be based on different chemistry. What I'm getting at is the idea that a creature like this could have naturally evolved the ability to make use of alien biochemistry is out of the question. I'm not saying these monsters are impossible – I'm saying they can only be artificial. They were created by a culture with a very advanced understanding of extraterrestrial biology and genetic engineering.
Continued at Alien Science Moment.
It's hard to overestimate the effect this movie had on its genre. More than 20 years after it was made, if you describe a movie as an "Alien rip-off", everyone immediately knows what you mean. Often imitated but never equaled, this movie set a standard for sci-fi horror that represents what we mean when we say five shriek girls. ALIEN doesn't get five shriek girls, it is the definition of five shriek girls.






This review copyright 2003 E.C.McMullen Jr.
YOU MIGHT ALSO ENJOY
(Sub-Section: SPACE MONSTERS)
ALIEN FX ON HULU
TV SERIES NEWS
"IT! THE TERROR FROM BEYOND SPACE"
MOVIE REVIEW
THE THING

- 1982


MOVIE REVIEW