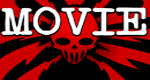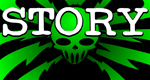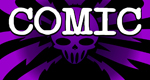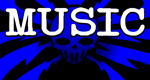 You Support This Site
When You Buy My Books
E.C. McMullen Jr.
PERPETUAL
BULLET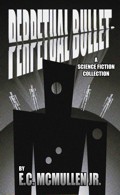 "'Some People' ... may be the standout story in the book."
-

John Grant

, Infinityplus

E.C. McMullen Jr.
WILLOW BLUE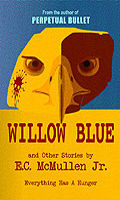 "'Willow Blue' will burrow under your skin and stay there long after you've put the book down."
- Jeffrey Reddick, Creator of
FINAL DESTINATION

IN OTHER BOOKS
E.C. McMullen Jr.'s
short story
CEDO LOOKED LIKE PEOPLE
in the anthology
FEAR THE REAPER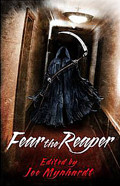 "This Ray Bradbury-esque is one of the most memorable and one of the more original stories I've read in a long time."
- Steve Isaak,
Goodreads

HORROR 201:
The Silver Scream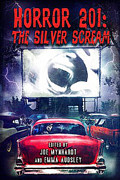 Filmmaker's Guidebook
featuring
RAY BRADBURY,
JOHN CARPENTER,
WES CRAVEN,
TOM HOLLAND,
E.C. McMULLEN Jr.,
GEORGE A. ROMERO,
and many more.



Extensively quoted in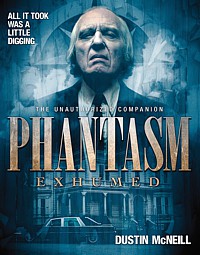 PHANTASM
EXHUMED
The Unauthorized Companion

Robert S. Rhine's
SATAN'S 3-RING
CIRCUS OF HELL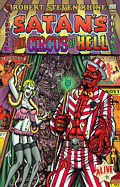 Forward by
GAHAN WILSON &
FEO AMANTE.
Featuring comics by
ALEX PARDEE,
WILLIAM STOUT,
STEVE BISSETTE,
FRANK DIETZ,
JIM SMITH,
FRANK FORTE,
ERIC PIGORS,
MIKE SOSNOWSKI,
OMAHA PEREZ,
DAVID HARTMAN,
STEVEN MANNION,
and more!

And In
CINEMA


E.C. McMullen Jr.


Head Production Designer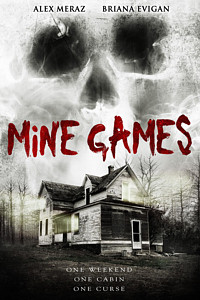 MINE GAMES


(Starring:
JOSEPH CROSS, BRIANA EVIGAN,
ALEX MERAZ)

Dept. head
Special Effects Make-Up
(SFX MUA)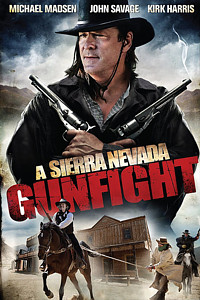 A SIERRA NEVADA
GUNFIGHT
(MICHAEL MADSEN & JOHN SAVAGE).

Production Designer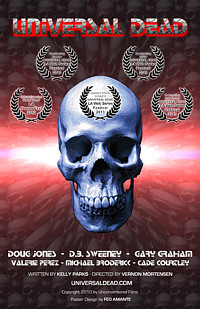 UNIVERSAL DEAD
(DOUG JONES,
D.B. SWEENEY,
GARY GRAHAM)

Art Director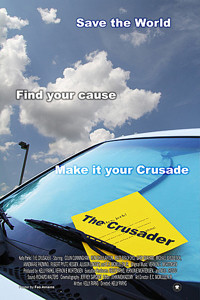 THE CRUSADER
(COLIN CUNNINGHAM,
GARY GRAHAM)
Review by
Kelly Parks

Godzilla (1998) vs. Godzilla 2000


More specifically, it's the directing talents of Takao Okawara (

GODZILLA VS. MECHAGODZILLA, GODZILLA VS. MOTHRA

) against the directing talents of Roland Emmerich (

STARGATE, INDEPENDENCE DAY

) and the writing talents of Hiroshi Kashiwabara (

GODZILLA VS. SPACE GODZILLA

) and Wataru Mimura (

GODZILLA VS. SUPERMECHAGODZILLA

) against the writing talents of Mr. Emmerich and Dean Devlin (EIGHT LEGGED FREAKS).

With their track record plus a much larger special effects budget you gotta call the gaijin the favorites here. Let's see, shall we?
SCIENCE FICTION DOUBLE FEATURE
- ROUND 1: GODZILLA (1998) -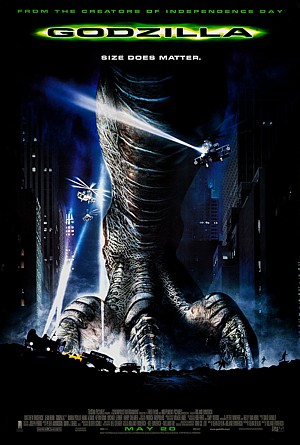 GODZILLA
-1998
USA Release: May 20, 1998
Tri-Star Pictures / Columbia Pictures / Sony Pictures / Toho Company Ltd.
Ratings: Australia, UK, Singapore: PG / Belgium: KT / Finland: K-12 / France: U / Germany, Netherlands, Switzerland:12 / Hong Kong: IIA / / Portugal: M/12 / Sweden: 11 / USA: PG-13
A few months before Godzilla came out there was an interesting preview being shown in theaters. We see a science teacher taking a group of young children on a field trip to a museum. They stop in front of the fossil replica of the T. Rex and the teacher begins droning on about what a ferocious predator the Tyrannosaurus was. Suddenly the ground begins shaking as if something very large is approaching. The kids look around nervously but the teacher doesn't notice.
Then a huge reptilian foot crashes through the museum roof and crushes the T.Rex skeleton into dust. This is at once a jab atJURASSIC PARK and a reference to the classic short film "Bambi vs. Godzilla"!
Brilliant!
The movie itself was somewhat less than brilliant. In fact it was as dull witted as cousin Jeb after the tractor accident.
Dr. Niko Tatopoulos (Matthew Broderick: WARGAMES) plays a scientist called in by the U.S. government (the source of all evil in movie world) to help investigate some strange happenings in the South Pacific. Reports of ships attacked by giant beasts and huge footprints found on an island are all obvious clues, but no one can accept the obvious deduction. Then this monster from Tahiti attacks . . . Manhattan?
The reasoning here is that Godzilla, as in the original is awakened and/or created by nuclear testing and the only nuclear testing that goes on anymore (in the ocean) is done by the French in the South Pacific. But, the point of this remake is that Godzilla attacks the U.S. Got it? Okay, you say, but why not Los Angeles? At least it's on the Pacific so that would make a little bit of sense. Clearly, logic is not a priority.
Godzilla immediately begins tearing up the city, smashing buildings and causing a stampede of terrified New Yorkers. Think about that. A huge monster stomping around a place as densely populated as Manhattan would kill tens of thousands of people, not including those who'd die in the mad rush to get out of the city. This would be the greatest national disaster the U.S. has ever faced. So you'd think the people involved would be a little more . . . I don't know . . . upset? But Audrey Timmons (Maria Pitillo: NATURAL BORN KILLERS, SHE-DEVIL) and Victor "Animal" Palotti (Hank Azaria: HEAT), the reporters covering the story, seemed mildly interested at best. Or maybe they're just bad actors.
Audrey turns out to be Niko's ex-girlfriend and we can all see where that's going. Niko and the military arrive in the Big Apple and the hunt is on. Jets rush in to attack the giant monster but can't seem to do the job because Godzilla dodges their missiles! The explanation given is that they can't "lock on" because Godzilla is cold blooded. That tricky bastard! Since heat seeking missiles appear to be the only weapon in the Air Force's inventory, they are helpless. The Army brings in tanks but this 200 foot tall creature from the deep promptly disappears into the subway.
Yeah, I know.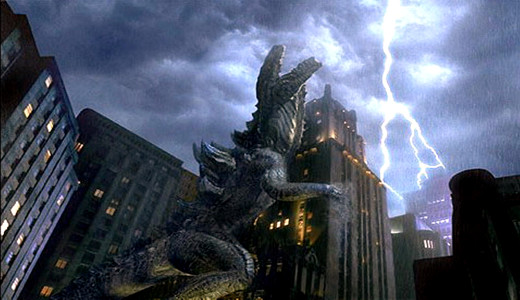 Once you realize that this is a FEMALE Godzilla wrapping HER legs around
this tall strapping building, the image makes all the sense in the world!
As for a !!!SCIENCE MOMENT!!!, let's wait a bit.
Godzilla turns out to be a girl as Dr. Niko and crew discover hundreds of eggs laid inside an abandoned sports stadium. What follows is a long, long section of the movie where everyone is chased around the stadium by the newly hatched baby Godzillas (which look and act suspiciously like the velociraptors from JURASSIC PARK). By the time they get back to the big Godzilla you've almost forgotten about him/her/whatever.
Mixed into the plot is mysterious French secret agent Phillipe Roache (Jean Reno: HITMAN) who seems able to outsmart the naive Americans at every turn. He's there to remind us that this whole thing is the fault of the French and their ecologically unsound nuclear testing.
He also reminds me of what an unforgivable mess this waste of time was. Plus, the one redeeming characteristic you'd think it would have, decent special effects, were nowhere to be seen. The effects were unimpressive and in some spots down right terrible. Godzilla gets one shriek girl.


This review copyright 1998
UPDATE - Copyright 2000 E.C.McMullen Jr.
- ROUND 2: GODZILLA 2000 -