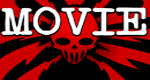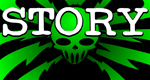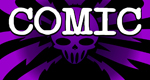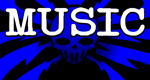 You Support This Site
When You Buy My Books
E.C. McMullen Jr.
PERPETUAL
BULLET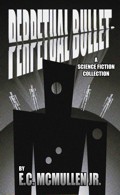 "'Some People' ... may be the standout story in the book."
-

John Grant

, Infinityplus

E.C. McMullen Jr.
WILLOW BLUE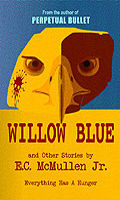 "'Willow Blue' will burrow under your skin and stay there long after you've put the book down."
- Jeffrey Reddick, Creator of
FINAL DESTINATION

IN OTHER BOOKS
E.C. McMullen Jr.'s
short story
CEDO LOOKED LIKE PEOPLE
in the anthology
FEAR THE REAPER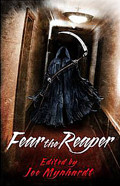 "This Ray Bradbury-esque is one of the most memorable and one of the more original stories I've read in a long time."
- Steve Isaak,
Goodreads

HORROR 201:
The Silver Scream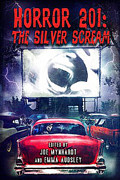 Filmmaker's Guidebook
featuring
RAY BRADBURY,
JOHN CARPENTER,
WES CRAVEN,
TOM HOLLAND,
E.C. McMULLEN Jr.,
GEORGE A. ROMERO,
and many more.



Extensively quoted in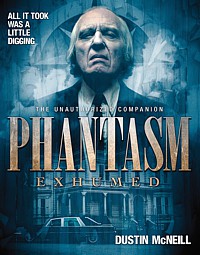 PHANTASM
EXHUMED
The Unauthorized Companion

Robert S. Rhine's
SATAN'S 3-RING
CIRCUS OF HELL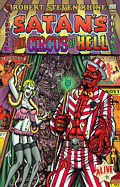 Forward by
GAHAN WILSON &
FEO AMANTE.
Featuring comics by
ALEX PARDEE,
WILLIAM STOUT,
STEVE BISSETTE,
FRANK DIETZ,
JIM SMITH,
FRANK FORTE,
ERIC PIGORS,
MIKE SOSNOWSKI,
OMAHA PEREZ,
DAVID HARTMAN,
STEVEN MANNION,
and more!

And In
CINEMA


E.C. McMullen Jr.


Head Production Designer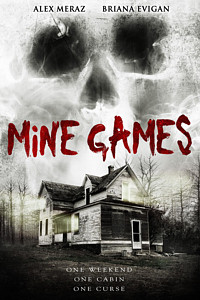 MINE GAMES


(Starring:
JOSEPH CROSS, BRIANA EVIGAN,
ALEX MERAZ)

Dept. head
Special Effects Make-Up
(SFX MUA)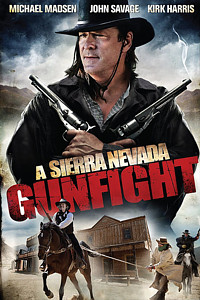 A SIERRA NEVADA
GUNFIGHT
(MICHAEL MADSEN & JOHN SAVAGE).

Production Designer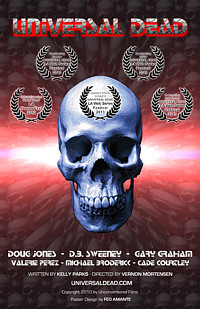 UNIVERSAL DEAD
(DOUG JONES,
D.B. SWEENEY,
GARY GRAHAM)

Art Director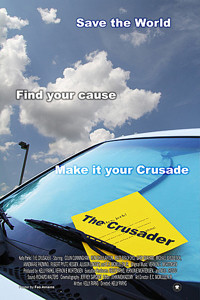 THE CRUSADER
(COLIN CUNNINGHAM,
GARY GRAHAM)
Review by
Kelly Parks

KEEP THE FUN GOING!


TIP JAR




EIGHT LEGGED FREAKS

- 2002
USA Release: July 17, 2002
Universal Pictures
Rating: USA: PG
The ads actually said, "from the makers of Independence Day and Godzilla" (a reference to producers Dean Devlin and Roland Emmerich). GODZILLA! The one with Mathew Broderick. The one that sucked as few movies have ever sucked. They had the unmitigated freaking cojõnes to mention it in the ad like it was a good thing! Devlin and Emmerich should hang they're heads in shame! They owe me eight bucks plus two hours of my life and I want it right this second!
And now for my unbiased review of their latest movie:
Ellory Elkayem (THEY NEST [TV]) and Jesse Alexander (Alias [TV]) wrote EIGHT LEGGED FREAKS and Mr. Elkayem also served as director. The story takes place in isolated Prosperity, Arizona, a town about to die because the mine that employs everyone is going under. As if things aren't bad enough, a truck carrying barrels of toxic waste swerves to miss a cute bunny and a poorly secured barrel flies off and lands in a pond.
Now this pond happens to be the spot where the owner of a local spider farm gets the crickets he feeds to his spiders. Isn't that always the way?
The spider farm, run by Joshua Taft (the oddly uncredited Tom Noonan: MANHUNTER, THE ASTRONAUT'S WIFE), is where it all begins. Joshua's buddy, geeky kid Mike Parker (Scott Terra: DAREDEVIL), notices that many of the spiders are already unusually large. Mike hops on his bike and heads home. Moments later the spiders make their move and that's it for Joshua.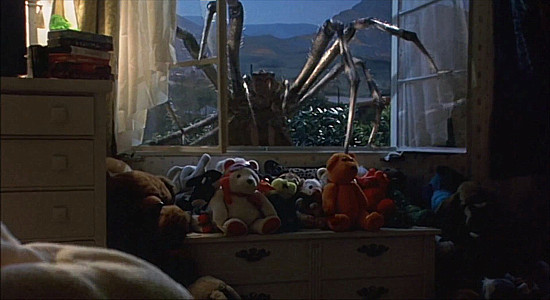 If you don't close your windows, spiders can get in.

A bus pulls in to town and out steps Chris McCormack (David Arquette: SCREAM, SCREAM 3). He's here to inherit the dying mine from his father who died himself a few months ago. I'll compress a lot of exposition by saying that his father was looking for the "mother load" when he died and that Chris left town ten years ago because of a woman who is now the sheriff (Kari Wuhrer: ANACONDA). I think we all see where this is going.

The plot is incidental anyway. It's the giant spiders we're here to see and the movie does not disappoint. The effects are good, though still plainly effects, and the movie frequently goes for the laugh, as when a giant jumping spider attacks a wall-mounted moose head. The spider takes a bite then plainly says, "Ptui!" and spits it out.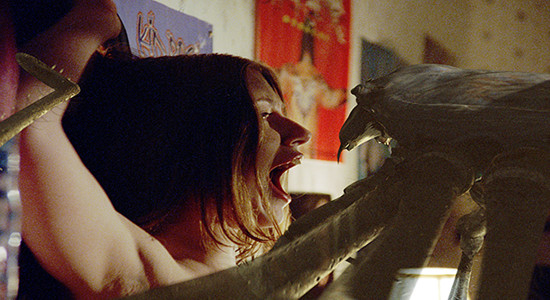 CGI is getting better.
Of course, it would help if we couldn't see right through the spider's legs.
Much of the story follows Mike and Ashley (Scarlett Johansson), the sheriff's young son and teenage daughter, respectively. Mike returns to the spider farm (against his mother's wishes) and sees a giant spider, but doesn't bother telling anyone even when the opportunity presents itself, because he knows no one will believe him! Thus he's the only one not surprised when the big arachnids show up.
First pets and then people start disappearing but when the spiders really show up...Well, that would be telling. So before I do any more telling it's time for a
!!!SCIENCE MOMENT!!!:
First, I refer you to my review of the movie THEM for a discussion of the square-cube law and why it makes giant bugs impossible. Second, spiders don't take a bite out of anything. They either inject liquefying poisons and suck the juice or inject paralyzing poisons and suck the blood and other bodily fluids. The movie actually gets this right at first, but then forgets it. And third, a huge group of large predators like this would need way more food than the Arizona desert could supply, even if you include the townspeople. The spiders would starve in short order.
Another performance that deserves mention is Doug E. Doug (DR. GIGGLES) as Harlan, the local radio DJ on a very small talk station broadcast from Harlan's trailer. He goes on endlessly about government conspiracies and the coming alien invasion. When it turns out to be giant spiders instead of Martians… close enough.
This is a 21st century version of a 50's sci-fi flick, done according to the same formula, but well done. I give it three shriek girls.




This review copyright 2002 E.C.McMullen Jr.
YOU MIGHT ALSO ENJOY
(Sub-Section: VARMINTS)
JAWS
MOVIE REVIEW
SHARK
MOVIE REVIEW
PIRANHA 3D
MOVIE REVIEW