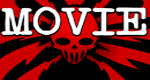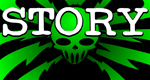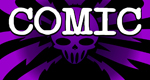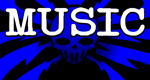 You Support This Site
When You Buy My Books
E.C. McMullen Jr.
PERPETUAL
BULLET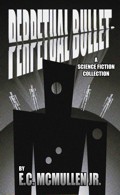 "'Some People' ... may be the standout story in the book."
-

John Grant

, Infinityplus

E.C. McMullen Jr.
WILLOW BLUE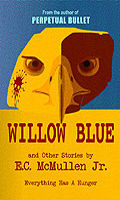 "'Willow Blue' will burrow under your skin and stay there long after you've put the book down."
- Jeffrey Reddick, Creator of
FINAL DESTINATION

IN OTHER BOOKS
E.C. McMullen Jr.'s
short story
CEDO LOOKED LIKE PEOPLE
in the anthology
FEAR THE REAPER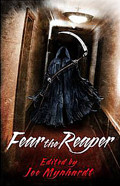 "This Ray Bradbury-esque is one of the most memorable and one of the more original stories I've read in a long time."
- Steve Isaak,
Goodreads

HORROR 201:
The Silver Scream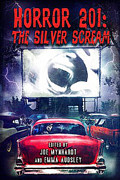 Filmmaker's Guidebook
featuring
RAY BRADBURY,
JOHN CARPENTER,
WES CRAVEN,
TOM HOLLAND,
E.C. McMULLEN Jr.,
GEORGE A. ROMERO,
and many more.



Extensively quoted in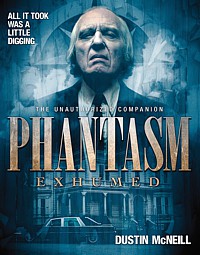 PHANTASM
EXHUMED
The Unauthorized Companion

Robert S. Rhine's
SATAN'S 3-RING
CIRCUS OF HELL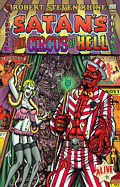 Forward by
GAHAN WILSON &
FEO AMANTE.
Featuring comics by
ALEX PARDEE,
WILLIAM STOUT,
STEVE BISSETTE,
FRANK DIETZ,
JIM SMITH,
FRANK FORTE,
ERIC PIGORS,
MIKE SOSNOWSKI,
OMAHA PEREZ,
DAVID HARTMAN,
STEVEN MANNION,
and more!

And In
CINEMA


E.C. McMullen Jr.


Head Production Designer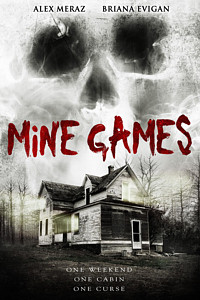 MINE GAMES


(Starring:
JOSEPH CROSS, BRIANA EVIGAN,
ALEX MERAZ)

Dept. head
Special Effects Make-Up
(SFX MUA)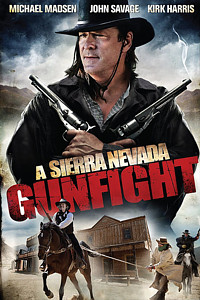 A SIERRA NEVADA
GUNFIGHT
(MICHAEL MADSEN & JOHN SAVAGE).

Production Designer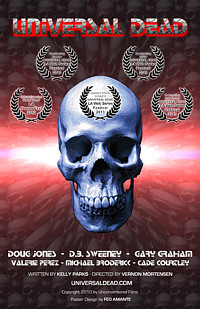 UNIVERSAL DEAD
(DOUG JONES,
D.B. SWEENEY,
GARY GRAHAM)

Art Director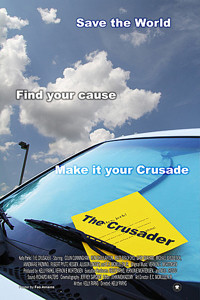 THE CRUSADER
(COLIN CUNNINGHAM,
GARY GRAHAM)
Review by
Kelly Parks

THE MANCHURIAN CANDIDATE

- 1962
USA Release: Oct. 24, 1962
United Artists / MGM
Ratings: N/A
I love smart movies. You know how you can tell a movie is smart? Because the plot will involve something happening that you think is wrong (not morally wrong - factually wrong). This error threatens to destroy your suspension of disbelief. But then the movie explains why the small point you thought was wrong was not wrong. The movie anticipates your objection and deals with it. That's a smart movie.
THE MANCHURIAN CANDIDATE was directed by John Frankenheimer (PROPHECY, THE ISLAND OF DR. MOREAU) and written by George Axelrod (THE FOURTH PROTOCOL). The screenplay was based on the novel by Richard Condon.
The story opens in Korea, as in during the Korean War. Sergeant Raymond Shaw (Laurence Harvey: HOUSE OF DARKNESS, TEMPTATIONS, NIGHT WATCH) and Captain Ben Marco (Frank Sinatra: THE FIRST DEADLY SIN) arrive at a Korean whorehouse and Shaw rousts the troops out, much to their displeasure. They end up on patrol near the front lines, lead by their Korean guide Chunjin (Henry Silva: ALLIGATOR, POSSESSED BY THE NIGHT). Chunjin leads them into an ambush and all are taken prisoner.
We jump ahead to the arrival back in the U.S. (an unknown amount of time later) of Sgt. Shaw, who has been awarded the Congressional Medal of Honor (America's highest military honor). Brief narration tells us that Shaw won the CMH for saving the lives of his squad.
Much to Shaw's surprise, his plane is met by a huge crowd, a band and lots of reporters. This all makes sense to Raymond when he sees his step-father, Senator John Iselin (James Gregory: BENEATH THE PLANET OF THE APES), and his politically ambitious mother (Angela Lansbury: THE MIRROR CRACK'D, MURDER, SHE WROTE [TV]). They try to milk as much publicity as they can from Raymond's achievement and it becomes clear that he despises them both. He tells his mother that not only won't he help with the Senator's campaign but that he is, in fact, moving to New York to take a job working for newspaper man Holborn Gaines (Lloyd Corrigan: SHE-WOLF OF LONDON).
"He's a communist!" hisses Raymond's horrified mother. But Raymond denies this, saying, "He's not a communist. He's a Republican."
*
TRIVIA
Arthur Krim, the President of United Artists and Finance Chairman of the Democratic Party, felt uneasy about THE MANCHURIAN CANDIDATE'S subject matter as it vilified Democrats and made a seeming war hero a puppet of the communists. Then sitting President, Kennedy, was a war hero.
JFK, as a personal favor to his bud, Frank Sinatra, called Krim to let him know that he had no objection to a film version being made.
Never-the-less, after Kennedy's assassination in 1963, Frank Sinatra, who now owned the film, took THE MANCHURIAN CANDIDATE out of circulation for 25 years. No public showings were permitted until 1987.
Actor Laurence Harvey went to his grave never knowing that THE MANCHURIAN CANDIDATE would be regarded as his masterwork.
For more trivia, check out IMDb
DISC EXTRAS
include, original Trailers and an interview (done in mid 80's) with the writer, the director and Sinatra. This is where Sinatra revealed details like the fact that it was not a break away table that he put his hand through in the martial arts fight scene with Henry Silva. Sinatra broke (and permanently injured) his little finger.
Meanwhile, Captain Ben Marco is having a very bad dream. In the dream he and his men are in the lobby of a hotel, listening to a Ladies' Gardening group discuss flowers. Only sometimes it's not a lady discussing flowers in front of a group of other ladies. Sometimes it's a Chinese man named Yen Lo (Khigh Dhiegh: THE MEPHISTO WALTZ) discussing hypnotic conditioning in front of Chinese and Russian generals. These scenes are brilliant and scary as what actually happened and what Marco was told to remember get all mixed up in his dream.
Ben is convinced his dream means something and tells his superiors in military intelligence about it. His boss (Whit Bissell: CREATURE FROM THE BLACK LAGOON, INVASION OF THE BODY SNATCHERS, SOYLENT GREEN) assumes he's been working too hard and transfers him to light duty. Ben decides to investigate the meaning of his dream on his own. In doing so he discovers that the other surviving soldiers all have the same dream.
Why?
And what is the story behind the pretty Eugenie (Janet Leigh: PSYCHO, THE FOG), who meets Ben on a train and seems to fall for him instantly?
This story is set in the fifties, an era when communist plots were much in the news. Today we laugh off such paranoia but it was very real at the time. Raymond's stepfather uses accusations of communist infiltration of the defense department to advance his political career and this all seems transparently false, except for the fact that Raymond, Ben and the other soldiers of the squad really are the unwitting accomplices in a communist conspiracy. To what end isn't clear at first, but when it does become clear, in all its twisted intricacies, it doesn't seem laughable at all.
Yen Lo, the hypnotist, is especially chilling because he has a black sense of humor and a blazing confidence in his work. When I first saw that the movie was going to be about hypnotic conditioning the first thought that popped into my head was that I've always heard: no one can be made to do anything under hypnosis that they wouldn't do in real life. With perfect timing, Yen Lo tells his audience of generals and communist party officials that the idea that no hypnotic subject will do anything against his nature is an old wives' tale. He dismisses the idea as nonsense and proceeds to demonstrate that someone under his hypnotic control can be made to do terrible things indeed.
But one thing that is never terrible is the
!!!SCIENCE MOMENT!!!:
Our science today is political science, which is why I want to tell you about something called the Venona Project.
This was a highly classified (and highly successful) effort in the 40's and 50's to break the encryption of Soviet cables. From these intercepts (later confirmed after the fall of the Soviet Union) we know that there were many Soviet agents in the administrations of FDR and Harry Truman (the best known being Alger Hiss), that Julius and Ethel Rosenberg really were spying for the Soviets and that many of the people Joe McCarthy accused of being Soviet agents actually were Soviet agents
More details are available here:
nsa.gov/public_info/_files/venona/1943/11may_budget.pdf,
cfo.doe.gov/me70/manhattan/venona.htm,
nsa.gov/applications/search/index.cfm?q=VENONA).
Continued at SCIENCE MOMENT / Manchurian Candidate.
This is an excellent thriller that shows what a nation can do when it's willing to experiment on people. That special kind of evil and ambition feels all the more real even when the plan turns out to have a few flaws. I give THE MANCHURIAN CANDIDATE a five on the shriek girl scale.






This review copyright 2004 E.C.McMullen Jr.
YOU MIGHT ALSO ENJOY
COLOSSUS
MOVIE REVIEW
CUBE
MOVIE REVIEW
Pi
MOVIE REVIEW