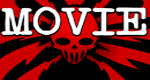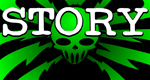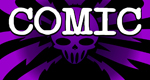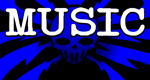 Support This Site

When You Buy My Books
E.C. McMullen Jr.
PERPETUAL
BULLET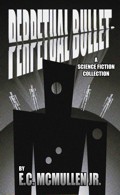 "'Some People' ... may be the standout story in the book."
-

John Grant

, Infinityplus

E.C. McMullen Jr.
WILLOW BLUE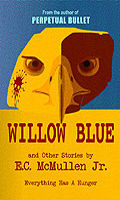 "'Willow Blue' will burrow under your skin and stay there long after you've put the book down."
- Jeffrey Reddick, Creator of
FINAL DESTINATION

IN OTHER BOOKS
E.C. McMullen Jr.'s
short story
CEDO LOOKED LIKE PEOPLE
in the anthology
FEAR THE REAPER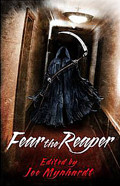 "This Ray Bradbury-esque is one of the most memorable and one of the more original stories I've read in a long time."
- Amazon Review

HORROR 201:
The Silver Scream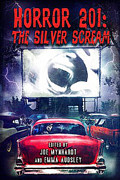 Filmmaker's Guidebook
featuring
RAY BRADBURY,
JOHN CARPENTER,
WES CRAVEN,
TOM HOLLAND,
E.C. McMULLEN Jr.,
GEORGE A. ROMERO,
and many more.

Also
IN CINEMA
E.C. McMullen Jr.
Head Production Designer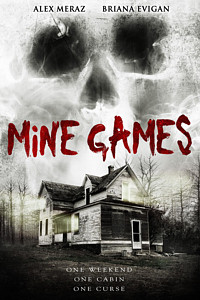 MINE GAMES


(Starring:
JOSEPH CROSS, BRIANA EVIGAN,
ALEX MERAZ)

Dept. head
Special Effects Make-Up
(SFX MUA)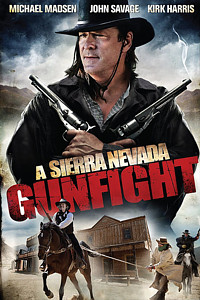 A SIERRA NEVADA
GUNFIGHT
(MICHAEL MADSEN & JOHN SAVAGE).

Production Designer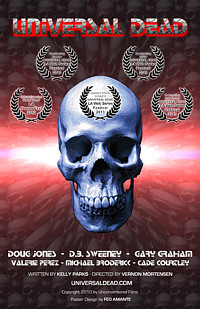 UNIVERSAL DEAD
(DOUG JONES,
D.B. SWEENEY,
GARY GRAHAM)

ART DIRECTOR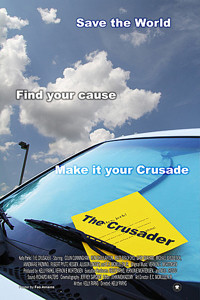 THE CRUSADER
(COLIN CUNNINGHAM,
GARY GRAHAM)
Review by
E.C.McMullen Jr.

BEYOND RE-ANIMATOR

- 2003
USA Release: April 23, 2003
Castelao Producciones, Fantastic Factory (Filmax), Filmax, Vía Digital
Rating: USA: R
For fans of the first two RE-ANIMATOR movies, you should have fair warning, with BEYOND RE-ANIMATOR Director Brian Yuzna meant just that. Unlike his BRIDE OF RE-ANIMATOR, Yuzna didn't attempt a Stuart Gordon tribute, but a whole new direction.
Jeffrey Combs as Herbert West is still there, the madness is still there, but no one else was brought back (David Gale died just as his career was taking off). Brian didn't try to contradict what had gone before - but Yuzna definitely used his own style for BEYOND RE-ANIMATOR, which contained just enough respect for the original, without aping it, to satisfy any fan (think what James Cameron did with ALIENS).
Last we saw West, he was buried in a mound of rubble. In this movie, he somehow got out of that (along with several of the zombies he created), and nearly escaped. At a nearby house, however, one of the zombies broke in and killed a young boy's beloved sister right before his eyes. As the boy ran out into the night, he came across a hypodermic needle on the ground, filled with a glowing green liquid. He looked at the needle, saw Doctor West in the back of a police car, and the pattern of his life changed forever.
15 years later and Herbert West is no longer called "Doctor", but inmate, as he's been imprisoned all of this time. Dr. Cain finally turned state's evidence against him. As such, he's not allowed to practice medicine or go anywhere near the prison hospital. But the arrival of a new doctor, (oh shades!) Dr. Howard Phillips (Jason Berry: CHAOS), to the prison changes all of that. Dr. Phillips is none other than that little boy whose sister was killed that fateful night. Only he doesn't bear any ill will toward West. Instead, he wants to perfect the serum that re-animates dead matter so that no one need ever die again.

Once West realizes that he has a new acolyte to manipulate, he wastes no time in burrowing into his new protoge's weaknesses.
One of those weaknesses seems to be the budding romance between Dr. Phillips and a lovely reporter, Laura Olney (Elsa Pataky: SNAKES ON A PLANE), who is doing a story on the prison. This new romance is looked upon with disfavor by the sadistic prison warden Brando (Simón Andreu: WEB OF FEAR, TRASPLANTEDE UN CEREBRO, THE BLOOD SPATTERED BRIDE, and way more), who was grooming Laura for himself.
West, in an attempt to make Phillips complicit and so under his control, injects a freshly dead prisoner (Nico Baixas: FAUSTO 5.0, PELÍCULAS PARA NO DORMIR: ADVINA QUIÉN SOY) with his serum within minutes of learning that Howard wants to work with him. Things go wrong, of course, and the trap for Howard is sprung before he realizes it.
Howard Phillips: "I want to help people, not create mindless... freaks!"
Herbert West: "Having second thoughts, Doctor?"
For the last 15 years, West has been conducting his experiments in secret, in his cell, using prison rats. And he believes he has discovered a key but missing component to his serum. It's not enough that a dead person is injected with his serum, they must also have their "life force" restored. An electric "soul" that can be captured at the moment of death.
Based on a story by Miguel Tejada Flores (FRIGHT NIGHT PART 2, PSYCHIC, ALMOST DEAD, SCREAMERS, DARKNESS) and from a script by José Manuel Gómez, the movie stays true to the original vision of Stuart Gordon's whacked out version of Lovecraft in a way that only a true, dedicated fan of the movies could deliver. Whether that fan is the writer or the director, or a combination of all of them, I can't say. But I'll tell you this: Yuzna's BEYOND RE-ANIMATOR moves with less humor and more gore. Though to hear Yuzna tell it on the DVD extras, this movie actually has less gore - not that I noticed. For me it seemed as though the humor was lessened, but not removed entirely as you will see when you witness the final battle between a rat and a re-animated body part.
What's more, there is a richer character of place. Though supposedly somewhere in the U.S.A., BEYOND RE-ANIMATOR was shot in an old abandoned prison in Spain and the great interior and exterior shots of this austere fortress of a building add wonderfully to the sense of claustrophobic confinement.
BEYOND RE-ANIMATOR takes a slightly more serious route and is all the better for it, as the franchise needed fresh blood, not just rehashing.
Still, if I was Howard Phillips, I would have used my position to kill West once and for all before he could destroy any more lives. But that's just me!
BEYOND RE-ANIMATOR freaking delivers everything you love the series for and then some, which is why I give it Four Shriek Girls.





This review copyright 2007 E.C.McMullen Jr.