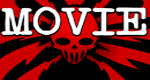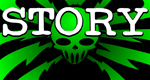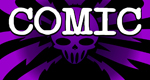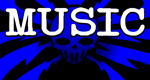 Support This Site

When You Buy My Books
E.C. McMullen Jr.
PERPETUAL
BULLET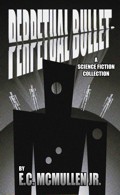 "'Some People' ... may be the standout story in the book."
-

John Grant

, Infinityplus

E.C. McMullen Jr.
WILLOW BLUE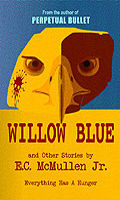 "'Willow Blue' will burrow under your skin and stay there long after you've put the book down."
- Jeffrey Reddick, Creator of
FINAL DESTINATION

IN OTHER BOOKS
E.C. McMullen Jr.'s
short story
CEDO LOOKED LIKE PEOPLE
in the anthology
FEAR THE REAPER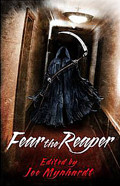 "This Ray Bradbury-esque is one of the most memorable and one of the more original stories I've read in a long time."
- Amazon Review

HORROR 201:
The Silver Scream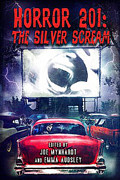 Filmmaker's Guidebook
featuring
RAY BRADBURY,
JOHN CARPENTER,
WES CRAVEN,
TOM HOLLAND,
E.C. McMULLEN Jr.,
GEORGE A. ROMERO,
and many more.

Also
IN CINEMA
E.C. McMullen Jr.
Head Production Designer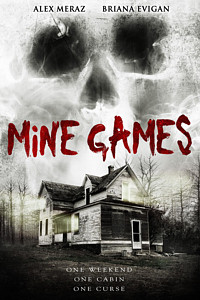 MINE GAMES


(Starring:
JOSEPH CROSS, BRIANA EVIGAN,
ALEX MERAZ)

Dept. head
Special Effects Make-Up
(SFX MUA)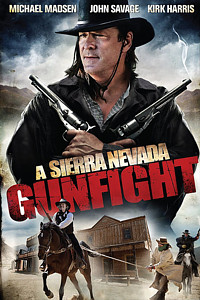 A SIERRA NEVADA
GUNFIGHT
(MICHAEL MADSEN & JOHN SAVAGE).

Production Designer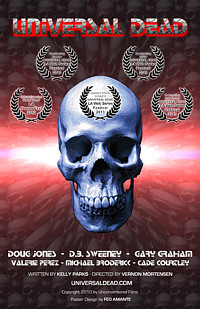 UNIVERSAL DEAD
(DOUG JONES,
D.B. SWEENEY,
GARY GRAHAM)

ART DIRECTOR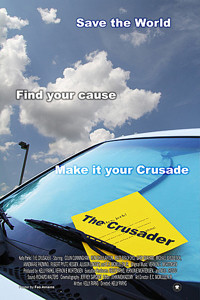 THE CRUSADER
(COLIN CUNNINGHAM,
GARY GRAHAM)
Review by
E.C.McMullen Jr.

BRIDE OF RE-ANIMATOR

- 1990
USA Release: Feb. 22, 1991
Wild Street
Rating: USA: R
RE-ANIMATOR was based - loosely that is, on the H.P. Lovecraft story, Herbert West: Re-Animator. - Make that very loosely.
Okay, you know how Stephen King demanded that his name be removed from the movie LAWNMOWER MAN because outside of the title it didn't have a damn thing to do with his story? That's how loose the adaptation of H.P. Lovecraft's RE-ANIMATOR was.
- But it was still a great Horror SciFi action comedy!
To put another director in the chair of the sequel? To bring in an entirely different crew of writers? Isn't that the every studio executive's not so secret ingredient to failure?
But some of the whacked out ribald and inventive soul of Stuart Gordon's masterpiece came through in the writing of Rick Fry (SOCIETY, DEMENTIA), Woody Keith (SOCIETY, SILENT NIGHT DEADLY NIGHT 4, DEMENTIA) and Writer and Director Brian Yuzna. Rick, Woody, and Yuzna had already proven themselves a year earlier with the bizarre weirdness of SOCIETY.

Yuzna attacked BRIDE OF RE-ANIMATOR with the same gusto and verve as Stuart Gordon. Though Yuzna didn't try to top Gordon in the freaky factor (to go farther would likely have made this movie pornography), he did his best to match Gordon's style for gore and humor.
Jeffrey Combs (RE-ANIMATOR, FROM BEYOND, THE FRIGHTENERS, THE HOUSE ON HAUNTED HILL [1999], ABOMINABLE) returned as Herbert West and Bruce Abbot (RE-ANIMATOR, BAD DREAMS, BLACK SCORPION, THE PROPHECY II, TRANCE) as the reluctant Dr. Dan Cain. For those of you who haven't seen the original, Herbert West has an insanely great idea for bringing the dead back to life, and he's insane enough to do it.
As with the first movie, while Herbert can bring the dead - or any inanimate organic material - to life, he can't control it. The dead come back, insane. The longer they were dead before being re-animated, the less of their upper brain functions they possess.
TRIVIA
In the three times I've been around Jeffrey Combs, he was wildly energetic - nearly bouncing off the walls. I'm saying this as a person who others think is astoundingly energetic. So shift into a higher gear from me.

I regret that I was rude to him.
At a Horrorfind convention outside of Phoenix, AZ (the only time they stretched themselves that far I believe), I was trying to get photographs of the various folks. They'd pose, and POW, Jeffrey would leap into the frame and photobomb me.

Tony Todd - BOMB
Angela Bettis - BOMB
Tom Piccirilli - BOMB
Stuart Gordon - BOMB
And on and on.

At first it was funny. Then it got annoying.

I had so narrowed my focus on the job that I also narrowed my thinking. I actually thought Jeffrey was trying to torment me. I finally said, "Jeffrey, come on! Give it a rest, dude!" and he did.

Now I look back and think of how Stupidly - So Stupidly - short-sighted I was to have sat in my hotel room, deleting all of those digital photos from my camera. How fucking foolish was I to think they were a waste?

How god damn awesome - Astoundingly Awesome! - would it have been to have a ton of Horror and SF folk (some now gone forever), all getting photobombed by Jeffrey Combs?
BRIDE OF RE-ANIMATOR begins with a war in South America. The side that Herbert and Dan have chose is losing and Herbert decides its time to beat a hasty retreat back to the good old U.S. of A.
Herbert and Dan plug themselves into the staff of the Miskatonic Hospital and their relationship quickly deteriorates. Herbert is losing his marbles as he delights in wiring any pieces and parts of any dead tissue together and re-animating it. Dr. Cain realizes Herbert has gone off the rails and tells him so.
"This morbid doodling with human body parts... is this what it's all about? Is this what all our great work has led to?"
-Dr. Dan Cain
As always, Herbert talks in riddles and convoluted patterns, at turns calling on Dan to fulfill a higher purpose, the next engaging in sophomoric blame games, reminding Dan that he has been an active participant in Herbert's criminal insanity.
Dr. Dan Cain: This is madness... it has nothing to do with me!
Dr. Herbert West: Oh, I see!
Dr. Dan Cain: No!
Dr. Herbert West: Oh, I didn't see.
Herbert manipulates Dan's heartache over the death of his lover, Meg. At the same time, Cain is losing it over the slow death to cancer of another patient of his, and meanwhile he is getting some much needed sexual healing by an old friend from the South American battles, Francesca Danelli (Fabiana Udenio: ROBOCOP 2).
Events are thrown into further turmoil by the intrusive Police Detective, Lt. Leslie Chapham (Claude Earl Jones: EVILSPEAK, IMPULSE, MIRACLE MILE); a man who has a personal invested interest in bringing Herbert West to justice.
All of this happens while other shenanigans are going on at the good old Miskatonic Hospital. Seems another Doctor there, Dr. Graves (Mel Stewart: DEAD HEAT) has been collecting unusual body parts from distant Miskatonic University: Body parts that keep moving or, at least, don't deteriorate. One of these parts is none other than the head of West's nemesis, Dr. Doctor Carl Hill (David Gale: SAVAGE WEEKEND, RE-ANIMATOR, THE BRAIN, THE FIRST POWER, SYNGENOR, THE GUYVER). In no time, Dr. Hill is re-animated, discovers his psychic powers, and goes batty.
Yes, we are back to madness, mayhem, and morbid humor with all of the bloody grotesquerie and guignol that made this series such a hit with Horror Thriller fans in the first place.
BRIDE OF RE-ANIMATOR gets 4 Shriek Girls.





This review copyright 2007 E.C.McMullen Jr.