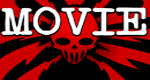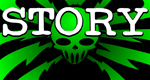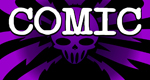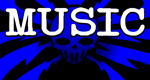 You Support This Site
When You Buy My Books
E.C. McMullen Jr.
PERPETUAL
BULLET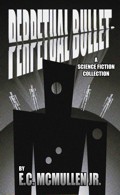 "'Some People' ... may be the standout story in the book."
-

John Grant

, Infinityplus

E.C. McMullen Jr.
WILLOW BLUE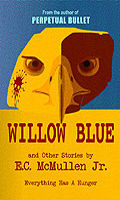 "'Willow Blue' will burrow under your skin and stay there long after you've put the book down."
- Jeffrey Reddick, Creator of
FINAL DESTINATION

IN OTHER BOOKS
E.C. McMullen Jr.'s
short story
CEDO LOOKED LIKE PEOPLE
in the anthology
FEAR THE REAPER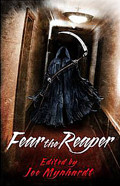 "This Ray Bradbury-esque is one of the most memorable and one of the more original stories I've read in a long time."
- Steve Isaak,
Goodreads

HORROR 201:
The Silver Scream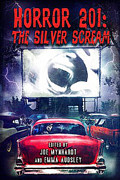 Filmmaker's Guidebook
featuring
RAY BRADBURY,
JOHN CARPENTER,
WES CRAVEN,
TOM HOLLAND,
E.C. McMULLEN Jr.,
GEORGE A. ROMERO,
and many more.



Extensively quoted in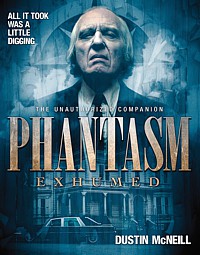 PHANTASM
EXHUMED
The Unauthorized Companion

Robert S. Rhine's
SATAN'S 3-RING
CIRCUS OF HELL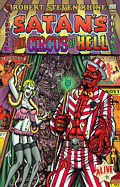 Forward by
GAHAN WILSON &
FEO AMANTE.
Featuring comics by
ALEX PARDEE,
WILLIAM STOUT,
STEVE BISSETTE,
FRANK DIETZ,
JIM SMITH,
FRANK FORTE,
ERIC PIGORS,
MIKE SOSNOWSKI,
OMAHA PEREZ,
DAVID HARTMAN,
STEVEN MANNION,
and more!

And In
CINEMA


E.C. McMullen Jr.


Head Production Designer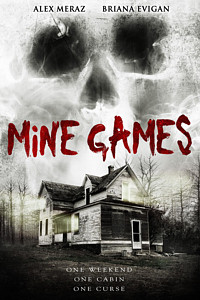 MINE GAMES


(Starring:
JOSEPH CROSS, BRIANA EVIGAN,
ALEX MERAZ)

Dept. head
Special Effects Make-Up
(SFX MUA)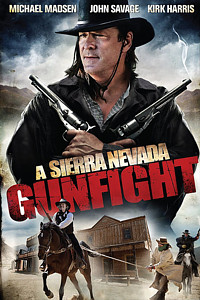 A SIERRA NEVADA
GUNFIGHT
(MICHAEL MADSEN & JOHN SAVAGE).

Production Designer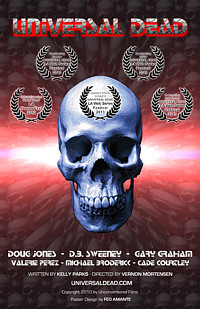 UNIVERSAL DEAD
(DOUG JONES,
D.B. SWEENEY,
GARY GRAHAM)

Art Director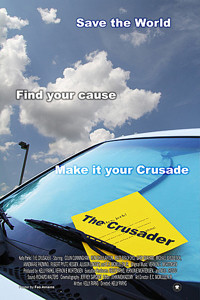 THE CRUSADER
(COLIN CUNNINGHAM,
GARY GRAHAM)
Review by
Kelly Parks

SERENITY

- 2005
USA Release: Sept. 30, 2005
Mutant Enemy / Universal Pictures / Barry Mendel Productions
Rating: USA: R
Do you know the story?
No?
Okay, quick version:
There was a series on Fox a few years ago called Firefly. It was a very cool very different sci-fi series that the clueless Fox network moved around and did little to promote and ended up canceling after not quite a full season. But the show did manage to gather a core audience of loyal fans ("Browncoats") and when the DVD of the first and only season came out the sales were so astoundingly good that writer/ director/ creator Joss Whedon (ALIEN: RESURRECTION, BUFFY THE VAMPIRE SLAYER [TV and Movie], ANGEL [TV]) got the go ahead to make a movie. That NEVER happens, by the way.
SERENITY takes place about 500 years from now. Earth "got used up" we are told and humanity expanded out into the universe. Many planets were terraformed (made Earth-like) and settled. Some worlds were extensively developed and have glittering, high tech cities. Other planets were used as dumping grounds for criminals and inconvenient ethnic groups and their highest tech is a horse. This makes sense because on isolated worlds imported vehicles would operate only until you needed a part you couldn't get because you don't have any factories or industry. But horses make more horses.
At first these isolated worlds tried to live independently but the "Alliance" of central planets decided to bring everyone under one government. This led to an unsuccessful rebellion by the independents (also known as Browncoats). Malcolm Reynolds (Nathan Fillion: DRACULA 2000, FIREFLY [TV], SLITHER) and his fellow trooper Zoe (Gina Torres: FIREFLY [TV], THE MATRIX REVOLUTIONS, THE MATRIX RELOADED) were the heroes of the Battle of Serenity Valley. After the war Mal ends up as Captain of the Firefly class cargo ship, "Serenity."
He and his crew operate on the fringes of society, sticking to the outer worlds, avoiding Alliance whenever they can. Aboard are Wash (Alan Tudyk: I, ROBOT), the pilot and Zoe's husband, Kaylee (Jewel Staite), the engineer and Jayne (Adam Baldwin: PREDATOR 2), the muscle.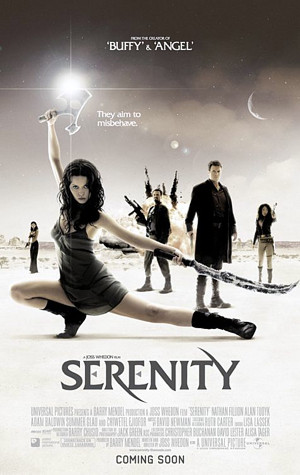 Also aboard (sort of passengers that have become part of the crew) are Simon Tam (Sean Maher) and his sister River (Summer Glau: THE 4400 [TV], ). Simon is a well educated surgeon from the central planets and now serves as the ship's doctor. He rescued his genius sister from a secret Alliance lab and now they're both on the run.
The story begins with a quick look at just how Simon got his sister out of that Alliance lab. What we're seeing turns out to be a security tape being reviewed by a government agent known only as The Operative (Chiwetel Ejiofor: DIRTY PRETTY THINGS, INSIDE MAN). He's assigned to find River Tam by any means necessary.
Cut to the crew of Serenity on a typical job. They've been hired to rob a payroll shipment on some rugged outer world. On this particular job they decide to include River, something her brother Simon isn't happy about. River is damaged and unpredictable but she's also psychic, a useful skill.
The robbery is complicated by some unexpected excitement which leads Simon to mouth off again about his sister being put in danger. This confrontation with Mal is the last straw and Simon decides he and River are better off on their own. Before they can leave something triggers River into full combat mode with some interesting consequences.
They need to hide out so they turn to Shepherd Book (Ron Glass: DEEP SPACE), a wandering preacher who used to live on the ship (in the TV series) but who now lives in a monastery. He doles out some advice during his very brief appearance. Then a cryptic message from another former shipmate, Inara (Morena Baccarin) the Companion (a cross between a Buddhist monk and a prostitute), sends them off again. Meanwhile The Operative is leaving a trail of bodies in his search for River.
He's after River because she knows secrets, including the secret of where the Reavers come from. Reavers are men gone mad, insane yet highly organized. They're raiders but they're more interested in stealing people than treasure. As Zoe puts it in the pilot episode of the TV series, "If they take the ship, they'll rape us to death, eat our flesh and sew our skins into their clothing. And if we're very, very lucky, they'll do it in that order." And that's as much of the plot as you need to know about.
I'm pretty sure my enthusiasm has given me away by now. You know I loved this movie. But before I go into detail about that I need to catch my breath with a
!!!SCIENCE MOMENT!!!:
In the original series the intro included talk about how after Earth got "used up" humanity found a new solar system with dozens of worlds and hundreds of moons and that everything, all the space travel, all the terraformed worlds, was in this single solar system.
That's an astronomically unlikely arrangement because first, everything we know about solar system formation says such a crowded system is unlikely to exist. Second, if it did exist – if you had so many worlds in a single system – it would be horribly unstable and the many planets would long since have collided with each other. And third, it's completely unnecessary because since they obviously have interstellar travel (to reach this new solar system) why not just assume that humanity spread to many normal solar systems and terraformed the worlds therein?
Continued at Science Moment/Serenity.
But these nitpicks don't do a thing to dampen my love for this movie. Joss Whedon has created believable, human, flawed, wonderful characters and I feel like they'll be part of me for as long as I live. That's why Serenity gets the big five. Five shriek girls all the way.






This review copyright 2007 E.C.McMullen Jr.
| | |
| --- | --- |
| | |
But wait!
We're not done yet!
Because the new "Collector's Edition" DVD contains some cool extras that I have to tell you about.
There are a LOT of extras here, and tons of commentary.
You can watch the movie with commentary by Joss Whedon and the cast or with commentary just by Joss alone. There's also great deeply movie geek commentary from Joss on the deleted scenes, explaining why they were deleted. There are many featurettes but two were very special to me. First was "Session 416", a brief look at what River's life was like at the Alliance medical facility that damaged her. Second, "Re-lighting the Firefly" is the story of how a cancelled TV series became a feature film. The dedication of Joss Whedon and the support of the fans made it all possible and we see that in the footage from Joss' appearance at the 2004 San Diego Comic Con. He was backstage, waiting to go on, nervous that maybe, since he had no TV show on the air and Serenity was yet to be released, that no one would show up.
He walked on stage and 5000 people immediately leapt to their feet and cheered. I know. I was one of them.
Also -
Serenity drinks at The Drunken Moogle.