Review by
E.C.McMullen Jr.

THE THING

- 2011
Morgan Creek Productions, Strike Entertainment, Universal Pictures
Rated: USA: R
Tracking down a signal, some fun loving Norwegians go barrelling across the frozen Antarctic wastes in a Snow Cat.
Along the way they enjoy a dirty joke, hit a hidden crevasse, and almost - but not quite - fall to their doom. While they pass the time enjoying their new perspective on gravity, they shine their lights into the crevasse to see what's down there.
Whoa!
Back in the good ol' U.S. of A., Adam Goodwin (Eric Christian Olsen: BLACK CAT RUN, CELLULAR) introduces forensic animal scientist grad student, Kate Lloyd (Mary Elizabeth Winstead: THE RING TWO, FINAL DESTINATION 3, GRINDHOUSE: DEATH PROOF) to Dr. Sander Halvorson (Ulrich Thomsen: CENTURION, SEASON OF THE WITCH). Dr. Halvorson explains that Kate needs to leave for Antarctica right now and will she? Kate says sure, let me grab my bag, and away we go on a very slow helicopter ride across the icy landscape.
On this flight are the two American pilots, Sam Carter (Joel Edgarton) and Jameson (Adewale Akinnuoye-Agbaje: THE MUMMY RETURNS, THE BOURNE IDENTITY) and this basically introduces us to some of the victims.
They get to base, we visit what was buried in the ice, which by this time everyone should know was an alien spacecraft from another world. Oddly enough, this entire scene was shot with such a lack of drama and - what should be - required amazement, that I was left there thinking, 'Gotcha. Spacecraft from another world. Anyhoo...'
Now that problem? The utter lack of suspense or amazement? It imbues the entire movie.
THE THING of 2011 is intended to launch a franchise in a way that both of the earlier movies never did.
TRIVIA

Since 2000, Morgan Creek Productions is also known for bringing us, BATTLEFIELD EARTH, THE IN CROWD, EXORCIST: THE BEGINNING, and DREAM HOUSE.

This movie is not a remake of either of the first two THE THING movies, but a prequel of John Carpenter's classic. The producers have gone on record saying that the reason they gave it the title, THE THING, is that they couldn't think of a better title.
*WARNING* *WARNING*
THEY CAN'T EVEN THINK OF A BETTER TITLE!

How hard could it have been? Once you throw out the crappy titles like,

WHAT THE HELL IS THAT?

THE THING: THE MOTION PICTURE,

THE THING: THE MUSICAL

THE THING VS. FREDDY

THE THING: RISE OF THE THING,

THE THING: REQUIEM,

THE THING: RESURRECTION,

THE THING: FIRST CONTACT,

THING: THE REVENGE,

DAWN OF THE THING,

THING ONE and THING TWO

THE FIRST THING,

THE THING 3D,

BAD THING,

THE THING: NOT THE ONE THAT FOUGHT GODZILLA

and

THE THING: NOT THE FANTASTIC FOUR GUY

You still had perfectly good titles like,

TINGEN,

THE THING I,

THE TH1NG,

and of course,

WHO GOES THERE?
That was the idea.
With so much riding on this movie and the potential profitable franchise, who had the club-footed idea of hiring a Feature film freshman Director for a $35+ million dollar movie?
A guy with only a single short film he directed way back in 1996? It's not like Matthijs has shown any interest in feature film directing at all. So other than to intentionally waste your investor's money, why throw such a big budget at such an unproven person? Especially when there are so many proven Feature Directors who could have easily helmed this movie at this budget?
Writer Eric Hessier had a modest web hit with Dionaea House a while back. The upshot of Hollywood's attention over that got him writing credits on the reboot of A NIGHTMARE ON ELM STREET (2010), FINAL DESTINATION 5, and now THE THING (2011). Sadly for Mr. Hessier, every one of these movies were part of a franchise or an attempt to start or reinvigorate a franchise and all of them are not merely duds, but have slaughtered any possibility of starting or keeping the franchise going.
Like Heijningen, Hessier could have had a chance if he was allowed to grow his ability instead of getting thrown at such high profile work. For the director and writer, their fall is that much greater and that's just not fair.
Producers Marc Abraham (END OF DAYS, DAWN OF THE DEAD (2004), SLITHER, CHILDREN OF MEN, THE LAST EXORCISM) and Eric Newman (DAWN OF THE DEAD (2004), SLITHER, CHILDREN OF MEN, THE LAST EXORCISM) put this together and did a botched job of it. It must be telling that the movie poster announced that THE THING is from the Producers who brought you DAWN OF THE DEAD (2004) and stops there, omitting all that came after.
THE THING (2011) is a cheese wheel full of plot holes. Like the alien creatures who demonstrate the ability to move at lightening speed when they want to, and then move slug slow in a wrong-headed attempt to build suspense (or whatever point the film makers were trying to make), which gives the humans a chance to fight or flee them.
Cut to a dog chewing through a chain link confinement: That scene made perfect sense in John Carpenter's THE THING when the dogs were clearly terrified in the moment of an attack, choosing to tear up their mouths against metal in an attempt to escape. But when it happens in this movie, nothing has happened yet to impel the dog to do that! It's just, you know, passing doggy time by painfully chewing on a metal chain link.
It's made clear that these things can fly the spacecraft. So since they understand rudimentary and advanced mechanics, why would they attack the pilots of an aircraft in flight? They've certainly experienced the danger of crashing before.
As the movie progresses, the plot holes get bigger and start to join and, by the end, the whole flick implodes under the weight of its own poorly thought out tale and cheese ball CGI. Since AVATAR, there is no more excuse for making unrealistic Computer Graphic Images. Sitting there I knew, I'd been Morgan Creek'd again.
At one point, John Carpenter was supposed to be attached in a producer capacity. I can see why he may have pulled out.
I feel sorry for nearly everyone involved in making THE THING 2011, practical effects artists, actors, writer, and director included. The only ones I don't pity are the benighted halfwits who green lit and guided this bone-head slopfest all the way to the theaters. Those numbskulls owe me.
Two Shriek Girls.



This review copyright 2011 E.C.McMullen Jr.
E.C. McMullen Jr. is a participant in the Amazon Services LLC Associates Program, an affiliate advertising program designed to provide a means for sites to earn advertising fees by advertising and linking to amazon.com.
LOVE THIS SITE?
Support it when you buy my books
E.C. McMullen Jr.
PERPETUAL
BULLET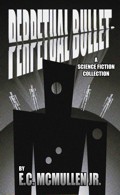 "'Some People' ... may be the standout story in the book."
- John Grant, Infinityplus
WILLOW BLUE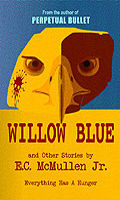 "'Willow Blue' will burrow under your skin and stay there long after you've put the book down."
- Jeffrey Reddick, Creator of
FINAL DESTINATION
IN OTHER BOOKS
E.C. McMullen Jr.'s
short story
CEDO LOOKED LIKE PEOPLE
in the anthology
FEAR THE REAPER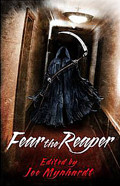 "This Ray Bradbury-esque is one of the most memorable and one of the more original stories I've read in a long time."
- Amazon Review
HORROR 201:
The Silver Scream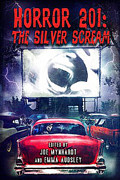 Filmmaker's Guidebook
featuring
RAY BRADBURY,
JOHN CARPENTER,
WES CRAVEN,
TOM HOLLAND,
E.C. McMULLEN Jr.,
GEORGE A. ROMERO,
and many more.
Extensively quoted in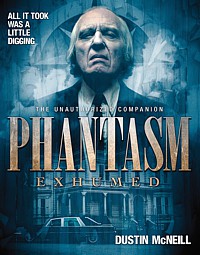 PHANTASM
EXHUMED
The Unauthorized Companion
Robert S. Rhine's
SATAN'S 3-RING
CIRCUS OF HELL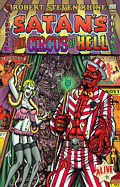 Forward by
GAHAN WILSON &
FEO AMANTE.
Featuring comics by
ALEX PARDEE,
WILLIAM STOUT,
STEVE BISSETTE,
FRANK DIETZ,
JIM SMITH,
FRANK FORTE,
ERIC PIGORS,
MIKE SOSNOWSKI,
OMAHA PEREZ,
DAVID HARTMAN,
STEVEN MANNION,
and more!
Also
IN CINEMA
E.C. McMullen Jr.
Head Production Designer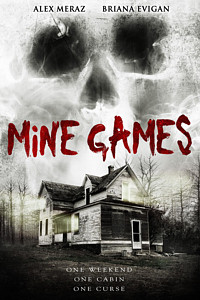 MINE GAMES
(Starring:
JOSEPH CROSS, BRIANA EVIGAN,
ALEX MERAZ)
Dept. head
Special Effects Make-Up
(SFX MUA) and Michael Madsen's stunt double on the movie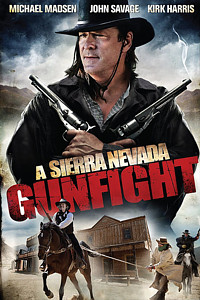 A SIERRA NEVADA GUNFIGHT
(MICHAEL MADSEN & JOHN SAVAGE).
PRODUCTION DESIGNER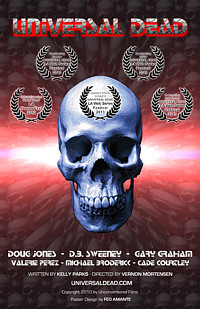 UNIVERSAL DEAD
(DOUG JONES,
D.B. SWEENEY,
GARY GRAHAM)
ART DIRECTOR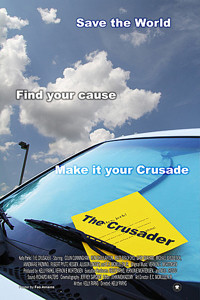 THE CRUSADER
(COLIN CUNNINGHAM,
GARY GRAHAM)