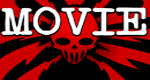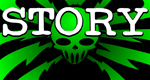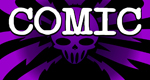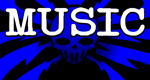 You Support This Site
When You Buy My Books
E.C. McMullen Jr.
PERPETUAL
BULLET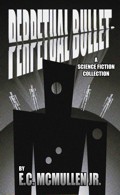 "'Some People' ... may be the standout story in the book."
-

John Grant

, Infinityplus

E.C. McMullen Jr.
WILLOW BLUE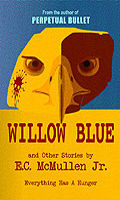 "'Willow Blue' will burrow under your skin and stay there long after you've put the book down."
- Jeffrey Reddick, Creator of
FINAL DESTINATION

IN OTHER BOOKS
E.C. McMullen Jr.'s
short story
CEDO LOOKED LIKE PEOPLE
in the anthology
FEAR THE REAPER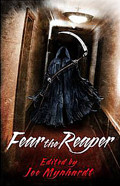 "This Ray Bradbury-esque is one of the most memorable and one of the more original stories I've read in a long time."
- Steve Isaak,
Goodreads

HORROR 201:
The Silver Scream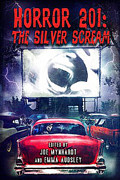 Filmmaker's Guidebook
featuring
RAY BRADBURY,
JOHN CARPENTER,
WES CRAVEN,
TOM HOLLAND,
E.C. McMULLEN Jr.,
GEORGE A. ROMERO,
and many more.



Extensively quoted in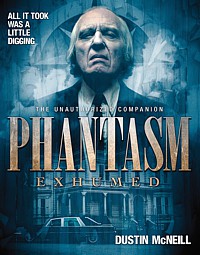 PHANTASM
EXHUMED
The Unauthorized Companion

Robert S. Rhine's
SATAN'S 3-RING
CIRCUS OF HELL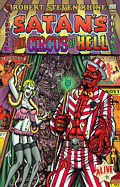 Forward by
GAHAN WILSON &
FEO AMANTE.
Featuring comics by
ALEX PARDEE,
WILLIAM STOUT,
STEVE BISSETTE,
FRANK DIETZ,
JIM SMITH,
FRANK FORTE,
ERIC PIGORS,
MIKE SOSNOWSKI,
OMAHA PEREZ,
DAVID HARTMAN,
STEVEN MANNION,
and more!

And In
CINEMA


E.C. McMullen Jr.


Head Production Designer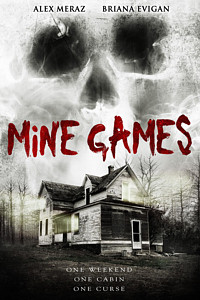 MINE GAMES


(Starring:
JOSEPH CROSS, BRIANA EVIGAN,
ALEX MERAZ)

Dept. head
Special Effects Make-Up
(SFX MUA)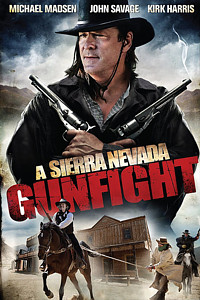 A SIERRA NEVADA
GUNFIGHT
(MICHAEL MADSEN & JOHN SAVAGE).

Production Designer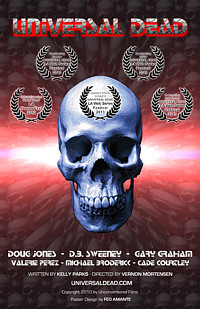 UNIVERSAL DEAD
(DOUG JONES,
D.B. SWEENEY,
GARY GRAHAM)

Art Director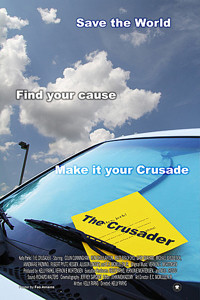 THE CRUSADER
(COLIN CUNNINGHAM,
GARY GRAHAM)
Review by
E.C. McMullen Jr.

AVATAR

- 2009
USA Release: December 18, 2009
20th Century Fox
Rating: Brazil, South Korea, Switzerland: 12 / Denmark, Norway, Sweden: 11 / Finland: K-13 / Ireland: 12A / Singapore: PG / UK: 12A / USA: PG-13
Longtime Feo Fans know what a sucker I am for James Cameron. So yall can understand what I mean when I say that this is NOT a review I've looked forward to writing. I've waited, and mulled over writing this, giving it way more consideration than was probably fair to other movies I've reviewed in the past. But like I've always done for the past ten years, I've got to give this my honest assessment and you either accept my point of view or you don't.
Here goes...
AVATAR is in pretty much all ways, James Cameron's dream child.
As with nearly everything he's directed, James created an entirely new way to tell the story. With AVATAR it's all about the 3D cgi. I've gone on at great lengths here at Feo Amante's Horror Thriller, when trashing cgi in live action movies (not to be confused with any criticism of the 3D cgi found in animated movies).
My reference point - the high bar - for great live action cgi is always TERMINATOR 2. From the T-1000 Terminator rising up out of the floor to the liquid, reflective chrome robot to the faux human passing through prison bars, TERMINATOR 2 is incredible and came from 1992 when they had to be creating it on, what, 286's for crying out loud? How in the hell was nobody after all this time able to significantly improve upon Cameron's (and Oscar winning Computer Graphics Animators, Dennis Muren [JURASSIC PARK], Gene Warren Jr. [TREMORS], and Robert Skotak [MARS ATTACKS!]'s) extraordinary achievement?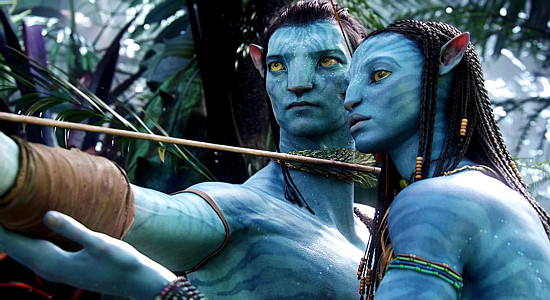 Hard to believe that I was really looking at pixels and wireframes
instead of living breathing actors in make-up.
And yet, no wandering contact lenses.
No Zemekis-style creepy cgi eyes and teeth.
In AVATAR, it took Cameron to top Cameron. Every living thing in AVATAR that is made of cgi, looks real. From the trees to the alien dragons to the Na'vi themselves, the living breathing planet that is Pandora is magnificent to see. And it is important to understand that, with AVATAR, Cameron blurs the line between a live action movie and an animated one. Most of this film is an animated movie, yet it looks, Just That Real! James uses no 3D gimmick tricks with AVATAR. There is nothing poking itself toward the camera. Instead, the 3D is used to create the depth of this world as things fly and soar and move in and out of focus. AVATAR breathes life in an extraordinary way I've never seen in any motion picture. The 3D cinematic world of Pandora is breathtaking, impressive, and natural.
AVATAR starts with a man named Jake Sully filling the shoes of his murdered identical twin brother (Did you get the name? He's going to Sully the planet? Ha! Ha!... Sam Worthington: ROGUE, TERMINATOR: SALVATION).
For whatever reason, his identical twin, his natural clone, was the genius. Jake is the low-ranking Marine grunt who never got his life together, never really rose in the Marines, and got hit by paralyzing artillery before he had the chance to make something of himself. Jake's leg muscles are atrophied, emaciated. He's been this way for a while, lives in a zero-G VA hospital, and the free medical that wounded military people get won't cover the cost of curing his paralysis (they can cure paralysis!). So when he's on planets and their gravity, he trucks around in a wheelchair nearly two centuries old (2154. And they have advanced tech, like Laws of Physics busting FTL [Faster Than Light Drive]).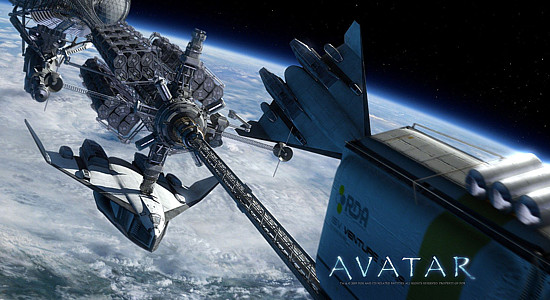 Why are the 22nd century spaceships based on shuttle designs
from the 1970s and spaceships from the 1990s?
Do modern spaceships look like they are based on designs from 1909?
What?!? A wheelchair from the 1980s is how Jake gets around in... 2154?
Yes.
AVATAR takes place in the far future but you won't believe the ancient tech thrown in here: some old or obsolete even by today's standards.
The Corporation, RDA, that employed Jake's brother is willing to pay Jake big bucks to fill (puppeteer) his brother's Avatar - as they don't come cheap. Jake sure could use the bucks to fix his paralysis, so he agrees to inhabit his brother's Avatar.
For you see (big breath),
There's a world they call Pandora, with glowing fauna and the flora, and the dragons, and the varmints who all look like they belong there, in the natural diversity and progression of evolution, except for the big blue cat people, who unnaturally stand out like bright bruised blue thumbs from everything else.
When it comes to evolution, the intelligent primitives, the Na'vi, look nothing like the rest of the 4-eyed, six limbed varmints. I'll get to that later. In fact, I'll get to a lot of stuff later. Let's focus on the story.
Jake's avatar is a genetically combined alien comprising material from the local bipedal Na'vi (how did they get THAT you may wonder) and Jake's brother. Since Jake is a virtual clone of his twin, he should be able to inhabit his brother's Avatar body no problem. What he is SUPPOSED to do is help establish communication with the Na'vi so that The Corporation aka RDA, as headed off-world by Parker Selfridge (Did you get the name? Selfridge? Selfish? Ha! Ha! ...ahem... Giovanni Ribisi: THE GIFT, SKY CAPTAIN AND THE WORLD OF TOMORROW), can mine all of the Unobtanium (Unobtanium - Unobtainable? Ha! Ha! Ugh) from the moon-world.
In the future, Unobtanium (Jeez it hurts every time I write it), is a Miracle Whip that will answer all of our energy problems and is so extraordinary it even makes mountains float. The only problem is, the largest deposits of this stuff lie directly beneath the monstrous trees that the Na'vi like to live within. So the hybrid-Na'vi Avatars are there to gain the trust of the actual Na'vi and courteously tell them to move.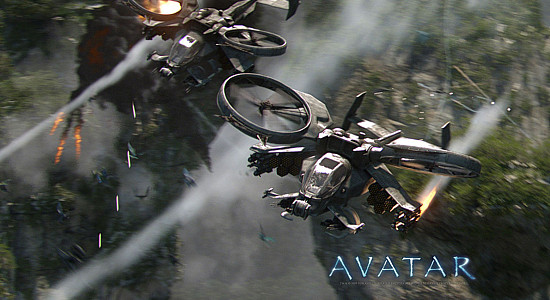 Why does aircraft from over a century in the future look like
twin prop VTOL aircraft we'd see today?
And why do they sound like helicopters?
And why do they look like toys?
When Jake first goes through a mind transfer device (his body sleeps in an enclosed chamber), he wakes up in his hybrid-Na'vi body with all of his parts fully functional. He immediately goes wild, enjoying a staggering run within the compound. The atmosphere of Pandora has little oxygen and humans can't survive it for more than a few seconds before passing out and eventually dying. Na'vis and the hybrids of course don't have this problem. Na'vis also stand around ten feet tall and are quite slim.
The fussy Dr. Grace Augustine (Sigourney Weaver: ALIEN [all], GHOSTBUSTERS [all]) along with shy scientist, Norm Spellman (Joel Moore: HATCHET) inhabit their hybrid Avatars while a third scientist, Dr. Max Patel (Dileep Rao: DRAG ME TO HELL), remains human at all times.
After the first "test flight" of his Avatar, Jake returns to his withered human body, feeling more withered than ever. He has a talk with his leading officer, Colonel Quaritch (Stephen Lang: MANHUNTER), who has a different agenda than what Jake signed up for. Quaritch wants Jake to be an inside spy in the enemy camp and help Quaritch achieve the true goals of The Corporation, which is to get the Unobtanium (ow... ow) at any cost. If it costs Na'vi lives, so much the better! In return for this Quaritch tells Jake, as the Colonel climbs into a robot suit: a suit that allows Quaritch to move around like a much larger man made of metal, "I'll see to it that you get your legs back."
Let's summarize the plot holes thus far.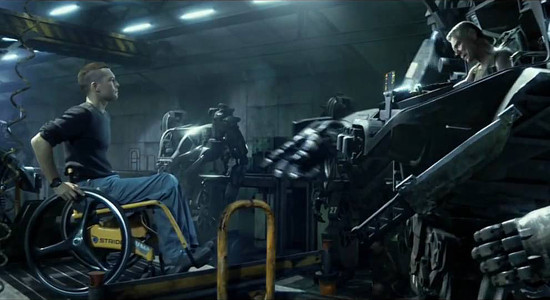 How do you go to this much trouble to prepare and set up this scene,
and not see the whopping plothole of Quaritch in his modern tech robot man suit
and Jake in his awkward Renaissance Faire wheel chair?
Plot Hole 1: Jake is already GOING to get his legs back with his money from the Company. That's why he is here in the first place. He was hired by the company - who has the money - not this "Commander" who is hired staff member promising his influence. Why make plans with Quaritch that will screw up his deal with the company? The company and not the military is running the show here. The Marines in this case are really just hired mercenary guns.
Plot hole 2: Wait, as of 2009, we already have robotic technology that enables humans who wear or get on or inside machines that can walk and move for us. In AVATAR they have more advanced forms a century and a half from now (though amazingly, not THAT advanced. Practically steampunk anachronistic by comparison), yet Jake needs to truck around in a 300 year old wheelchair or live in a weightless VA hospital environment? The expense of caring, feeding, and paying his medical bills for the rest of his life is supposed to be cheaper than just repairing his spine and sending him off - or back into battle? Or at least fitting him with robo legs and kicking him out to the civilian world to make his own way?
Really?
At least the movie explains why it isn't pragmatic to just clone Jake and have him use his own human double as an avatar. To be truthful, a number of plot holes and oddball things came up throughout this story, but I went to enjoy a movie and, with the gorgeous sights and sounds, many of these things didn't hit me until the end when I realized that the film went thud.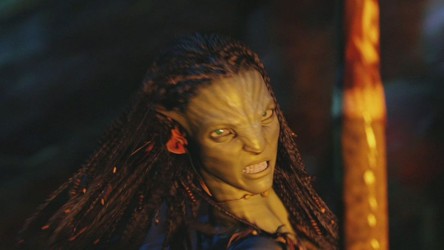 Yellow fire makes Neytiri's blue skin green
On his very first trip into the wild, Jake nearly gets himself killed by the wildness, separated from his group, and winds up being saved by a female Na'vi.
Her name is Neytiri (Zoe Saldana: PIRATES OF THE CARIBBEAN: THE CURSE OF THE BLACK PEARL, STAR TREK [2009]) and she would kill the obvious fake Na'vi known as Jake, but some glowing seeds float down and their presence dissuades her.* When they later land on Jake they wow her.
Those are some seeds!
So Neytiri takes Jake home to meet the folks and wouldn't you know it? She belongs to the tribe of the tree The Corporation wants to destroy. What's more, she is the daughter of King Eytukan (Wes Studi: DEEP RISING) and medicine woman / Queen Mo'at (CCH Pounder: PSYCHO IV, ROBOCOP 3, TALES FROM THE CRYPT: DEMON KNIGHT, END OF DAYS, ORPHAN). And of course, her brother Tsu'Tey (Laz Alonso: CONSTANTINE, CAPTIVITY) is the "great warrior" of her tribe and next in line to the throne (if you can't see what's coming after that little discovery, you need Lasik!).
Jake wants to be part of the tribe, Dr. Augustine is there to help smooth a few rough patches, and the next thing you know, Neytiri is Jake's trainer in all things Na'vi.
I could tell you more, but it's nothing you haven't heard before. Where the story is concerned there are absolutely no surprises and quite a few groan-worthy moments.
E-GAD are there ever a few groan-worthy moments as well as a few unintentionally funny moments when the audience laughed derisively.
AVATAR is the romanticized Disney version of Pocahontas - except in another solar system.*
In the Disney version from 1994 (about the time that Cameron admits he was first inspired to make AVATAR), a tree named Grandmother Willow tells Pocahontas, daughter of the tribal chief, to give John Smith (voiced by Aussie actor, Mel Gibson) a chance!
In AVATAR, the tree of Eyra tells Neytiri, daughter of the tribal chief, to give Jake Sully (voiced by Aussie actor, Sam Worthington) a chance.
Hey, the characters even have the same initials! And what AVATAR doesn't grab from Disney's Pocahontas, it takes from Dances With Wolves, A Man Called Horse, Fern Gully and holy crap, even The Smurfs! I'm not being snarky when I say that you won't believe just how oafish this story is. Everything in the tale is such an old and tired rehash of so very many stories, even hack TV shows, that have come before.
Story-wise, BATTLEFIELD EARTH was better than this!
I've long admired James Cameron for THE TERMINATOR, ALIENS, and TERMINATOR 2, but he had help writing those thanks to William Wisher Jr., Gale Anne Hurd, Walter Hill, and David Giler to name a few. Whenever James has been the lead or only writer of anything, the dialog is awful (TITANIC) and the story tends to derivative and preachy in the absurd (RAMBO: FIRST BLOOD PART II, THE ABYSS, STRANGE DAYS, TRUE LIES). James is a great director, one of the greatest living directors of my life: I've not only watched his movies, I've watched and read his interviews and read his books: but man does he suck hard at fiction writing! Holy crap! I'm talking current George Lucas bad!
At the same time, the aircraft and spaceships look so fake they standout from everything else. This is odd because usually buildings and machines are the only things cgi can get right. I found myself thinking that the spaceships and aircraft looked The Last Starfighter bad (actually that's unfair, in The Last Starfighter, from 1984, the computer graphic images were advanced for their time). I'm sure they weren't as bad as I imagined, but that's just how far apart the work done on the organic world of Pandora was from the work done on the machines.
AVATAR also gets a pretty extensive
!!!SCIENCE MOMENT!!!:
The word Unobtanium (please tell me you get it) is an old joke scifi staple used in SF satire and comedy. To find it actually being used in what is supposed to be a serious SF movie fraught with social commentary only serves to further demean any attempt at intellectual or moral depth. But that's not the only problem AVATAR has. For example,
Continued at /SCIENCE MOMENT/Avatar.
And it wouldn't be a James Cameron Thriller if it didn't have an
!!!UNFAIR RACIAL CLICHE ALERT!!!:
Whether we are talking TERMINATOR, ALIENS, TERMINATOR 2, THE ABYSS or TRUE LIES, Cameron is a man seemingly uncomfortable with non-white people.
Continued at /Avatar: The Unfair Racial Cliche Alert.
But BEWARE! There are SPOILERS at the UNFAIR RACIAL CLICHE ALERT!
I saw AVATAR in an AMC theater in 3D with Surround sound and on what passed for an IMAX screen there (yet projected in 2K). So I saw the film as it was meant to be seen and as good as it is ever going to get.
Cameron the director truly delivered on the visuals, the sound, and in getting the actors to give it their best. But there's no getting past the tedious trope parade of characters, hack dialogue, and a story so formulaic there may be another set of lawsuits like Cameron had to contend with for TERMINATOR and TRUE LIES.
Then there are the incongruities. Like the hardcore Colonel and other officers yelling all gung-ho sexually dismissive epithets at a sexually diverse squad of soldiers, "All right, ladies!"
He even has the Colonel come off sounding like a cartoon satire of R. Lee Ermey's drill Sergeant from Full Metal Jacket "You're not in Kansas anymore!"
Oop! I puked in my mouth.
Anyway, the invading group of marines (and a few aging, out-of-shape, bearded and mustachioed civilians wearing tank-tops) clearly understand that they have traveled over 4 Light Years to a far distant world which is obviously NOT their world and are slaughtering the Stone-Age Primitive, indigenous life there to strip their moon bare.
So... Cameron has the Colonel tell them that they are carrying out a pre-emptive strike against the terrorists?!?
This is Cameron's childish idea of plot, folks!
You'll want to enjoy it, I know I did.
From the thrill of watching the dragons fly to the acrobatic runs through the forest. From the developing relationship between Jake and Neytiri, even though it was done in a montage (even Rocky had a montage!), to the grand climax, I wanted to let myself go and be overwhelmed by sight and sound. So many times I nearly was. Then one of the characters would start talking and it was like someone wet-farting in a surround sound megaphone. Astounding special effects, and nothing BUT special effects, saves this crippled vanity project. I give this magnificent trainwreck a three.




This review copyright 2009 E.C.McMullen Jr.
| | |
| --- | --- |
| | |
AWARDS
3 OSCARS
Art Direction - Rick Carter (JURASSIC PARK, THE LOST WORLD: JURASSIC PARK, WAR OF THE WORLDS [2005]) and Robert Stromberg (TREMORS, INNOCENT BLOOD, ADDAMS FAMILY VALUES, FROM DUSK TILL DAWN, STAR TREK: FIRST CONTACT, BATTLEFIELD EARTH, MEN IN BLACK II, THE LEAGUE OF EXTRAORDINARY GENTLEMEN, SKY CAPTAIN AND THE WORLD OF TOMORROW, THE FORGOTTEN, PAN'S LABYRINTH, PIRATES OF THE CARIBBEAN: AT WORLD'S END, SHUTTER ISLAND); Set Decoration: Kim Sinclair

Cinematography - Mauro Fiore (THE ISLAND)

Visual Effects - Joe Letteri (THE ABYSS, JURASSIC PARK, THE LORD OF THE RINGS: THE TWO TOWERS, THE LORD OF THE RINGS: THE RETURN OF THE KING, I, ROBOT, KING KONG, X-MEN: THE LAST STAND),
Stephen Rosenbaum (THE ABYSS, JURASSIC PARK, X2, I, ROBOT), Richard Baneham (THE IRON GIANT, THE LORD OF THE RINGS: THE TWO TOWERS, THE LORD OF THE RINGS: THE RETURN OF THE KING) and
Andrew R. Jones (GODZILLA [1998], THE ANIMATRIX, I, ROBOT)
Full list of awards at imdb.com.