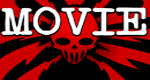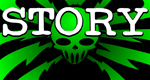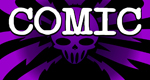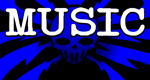 You Support This Site
When You Buy My Books
E.C. McMullen Jr.
PERPETUAL
BULLET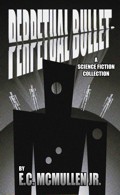 "'Some People' ... may be the standout story in the book."
-

John Grant

, Infinityplus

E.C. McMullen Jr.
WILLOW BLUE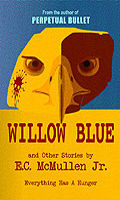 "'Willow Blue' will burrow under your skin and stay there long after you've put the book down."
- Jeffrey Reddick, Creator of
FINAL DESTINATION

IN OTHER BOOKS
E.C. McMullen Jr.'s
short story
CEDO LOOKED LIKE PEOPLE
in the anthology
FEAR THE REAPER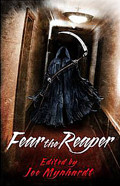 "This Ray Bradbury-esque is one of the most memorable and one of the more original stories I've read in a long time."
- Steve Isaak,
Goodreads

HORROR 201:
The Silver Scream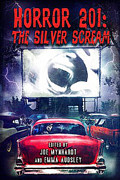 Filmmaker's Guidebook
featuring
RAY BRADBURY,
JOHN CARPENTER,
WES CRAVEN,
TOM HOLLAND,
E.C. McMULLEN Jr.,
GEORGE A. ROMERO,
and many more.



Extensively quoted in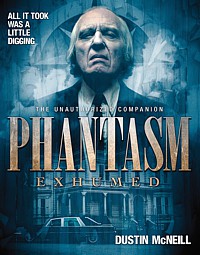 PHANTASM
EXHUMED
The Unauthorized Companion

Robert S. Rhine's
SATAN'S 3-RING
CIRCUS OF HELL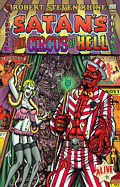 Forward by
GAHAN WILSON &
FEO AMANTE.
Featuring comics by
ALEX PARDEE,
WILLIAM STOUT,
STEVE BISSETTE,
FRANK DIETZ,
JIM SMITH,
FRANK FORTE,
ERIC PIGORS,
MIKE SOSNOWSKI,
OMAHA PEREZ,
DAVID HARTMAN,
STEVEN MANNION,
and more!

And In
CINEMA


E.C. McMullen Jr.


Head Production Designer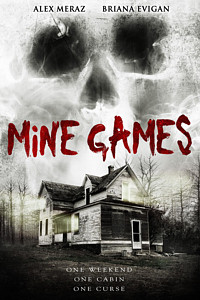 MINE GAMES


(Starring:
JOSEPH CROSS, BRIANA EVIGAN,
ALEX MERAZ)

Dept. head
Special Effects Make-Up
(SFX MUA)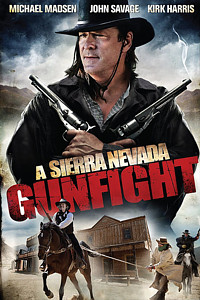 A SIERRA NEVADA
GUNFIGHT
(MICHAEL MADSEN & JOHN SAVAGE).

Production Designer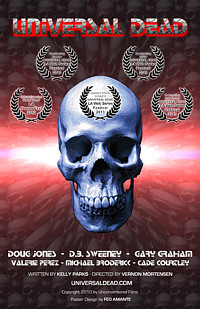 UNIVERSAL DEAD
(DOUG JONES,
D.B. SWEENEY,
GARY GRAHAM)
Review by
Kelly Parks

SPECIES

- 1995
USA Release: July 7, 1995
MGM
Rating: USA: R
Let's pretend you never heard of Ben Kingsley (A SOUND OF THUNDER) or Michael Madsen (KILL BILL Vol. 1, KILL BILL Vol. 2, SIN CITY) or Forrest Whitaker (BODY SNATCHERS, BATTLEFIELD EARTH, PHONE BOOTH). You had no idea that these three men are all very good actors. Then you saw SPECIES and afterwards are asked what you think of these guys. You know what you'd say? You'd say, "They suck! They're some of the worst actors I've ever seen. Their characters were inconsistent and unbelievable and they couldn't express an emotion if their life depended on it."
How can this be? Two reasons: director Roger Donaldson (DANTE'S PEAK) and writer Dennis Feldman (VIRUS). A combination of bad writing and bad directing can create a situation not even Jack Nicholson could act his way out of.
The concept is interesting enough: In 1974 the giant radio telescope near Arecibo, Puerto Rico sent a message into space. This message includes a diagram of our DNA. In 1993 we receive an answer that includes a detailed description of alien DNA and instructions on how to create an alien-human hybrid. Sil, the young girl (Michelle Williams: HALLOWEEN: H20) that results from this experiment looks harmless enough, but of course she's anything but. When her creators realize how dangerous she is they try and gas her, but she escapes (revealing superhuman strength and reflexes) and the chase is on.
!!!SCIENCE MOMENT!!!:
So in 1974 we send out a message that includes a diagram of our DNA and about 20 years later we get an alien description of their DNA back. Now let's examine this idea. It is true that Arecibo beamed such a message into the void in 1974 (as part of an equipment test / dedication). However, they sent it toward a star cluster 28,000 light years away, which means we won't get an answer anytime before AD 57,974. And the message included only a very rough sketch of the shape of a DNA molecule, not the kind of detailed info you'd need to do genetic engineering research. Even today (1999) we couldn't send such a message, because the Human Genome Project (the mapping of the human genetic structure) isn't done yet.
See more SCIENCE MOMENTS.
But let's set that aside. Sil isn't on the run for long before she cocoons herself and pops out as the fully adult Sil, played by Natasha Henstridge (SPECIES II, GHOSTS OF MARS). The shapely and often topless Sil begins an immediate search for a mate. Now why a race advanced enough to design an alien-human hybrid wouldn't also design her to be able to reproduce by fertilizing her own eggs, I'm not sure, but there it is.
Oddly, the best acting in this movie is done by Henstridge as the confused but driven alien monster. She doesn't understand why she must mate or why everyone is trying to stop her and she completely lacks a conscience, killing as the need arises. But she is tormented by not knowing what's going on and does a decent job portraying a conflicted sociopath.
Her pursuers, the aforementioned good actors, accompanied by so-so actors Marge Helgenberger (SPECIES II, [TV] THE TOMMYKNOCKERS, C.S.I. [TV]) and Alfred Molina (RAIDERS OF THE LOST ARK, DEADMAN, IDENTITY, SPIDER-MAN 2), are a rapidly (and randomly) assembled group of strangers with the necessary skills to track down and destroy Sil. At no point do they express moral outrage at the experiments done with human DNA or the attempted gassing of a young girl. They accept their task with all the enthusiasm of high school field trippers, and the list of scenes where you groan or roll your eyes at their bad dialogue, inappropriate attempts at humor or unbelievable actions is too long to detail.
And then there is the matter of the unfortunate Mr. Giger. H.R. Giger, best known for creating the starkly original alien creature in ALIEN, was called upon to design Sil in her final transformation to her true alien form. He did an excellent job as always, but his work is wasted and hardly used at all. We just get a few glimpses in Sil's nightmares about her ancestors, and in the final scene when Sil is fully transformed. But even then we don't get to appreciate Giger's work because the CGI special effects are pitiful. Sil is so poorly animated she looks like one of Ray Harryhausen's dynamations. And the "open" ending is so contrived that I was expecting a cheesy "The End.....?"
On Feo Amante's shriek girl scale, SPECIES gets a generous one.
FEO CALL: Great concept poorly executed = RIPE FOR REBOOT!


This review copyright 1999 E.C.McMullen Jr.