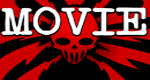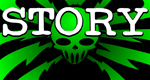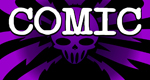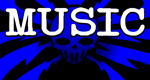 You Support This Site
When You Buy My Books
E.C. McMullen Jr.
PERPETUAL
BULLET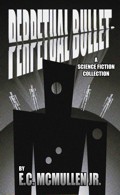 "'Some People' ... may be the standout story in the book."
-

John Grant

, Infinityplus

E.C. McMullen Jr.
WILLOW BLUE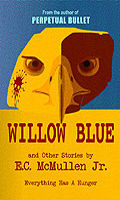 "'Willow Blue' will burrow under your skin and stay there long after you've put the book down."
- Jeffrey Reddick, Creator of
FINAL DESTINATION

IN OTHER BOOKS
E.C. McMullen Jr.'s
short story
CEDO LOOKED LIKE PEOPLE
in the anthology
FEAR THE REAPER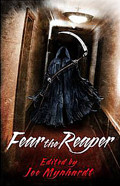 "This Ray Bradbury-esque is one of the most memorable and one of the more original stories I've read in a long time."
- Steve Isaak,
Goodreads

HORROR 201:
The Silver Scream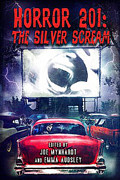 Filmmaker's Guidebook
featuring
RAY BRADBURY,
JOHN CARPENTER,
WES CRAVEN,
TOM HOLLAND,
E.C. McMULLEN Jr.,
GEORGE A. ROMERO,
and many more.

And
IN CINEMA


E.C. McMullen Jr.


Head Production Designer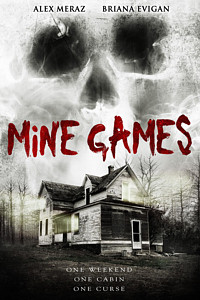 MINE GAMES


(Starring:
JOSEPH CROSS, BRIANA EVIGAN,
ALEX MERAZ)

Production Designer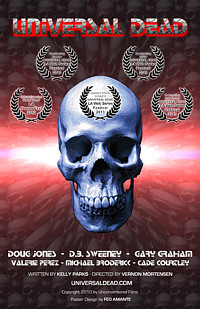 UNIVERSAL DEAD
(DOUG JONES,
D.B. SWEENEY,
GARY GRAHAM)

ART DIRECTOR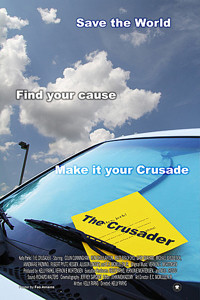 THE CRUSADER
(COLIN CUNNINGHAM,
GARY GRAHAM)
Review by
Monica J. O'Rourke

THE STRANGERS

- 2008
USA Release: May 30, 2008
Rogue Pictures / Vertigo Entertainment / Mandate Pictures / Intrepid Pictures
USA: Rated R
Surprisingly well made, a notch above your typical B horror movie.
What a shocker to see THE STRANGERS is writer/director Bryan Bertino's first film. Even more shocking is to learn he wrote AND directed. The man has a future as a director. As a writer, not so much.
The plot? In a remote cabin in the woods . . . oh, just skip this part. You've read it before. A couple end up stranded in their cabin after returning home from a party. Their car gets totaled (by the bad guys), their cell phones become kindling (by the bad guys), the electricity turns off and on (by the bad guys), the one decent weapon they have gets confiscated (by the bad guys). Ad nauseum. It's not like James (Scott Speedman: DARK CITY, UNDERWORLD) and Kristen (Liv Tyler: THE LORD OF THE RINGS [all]) are that badly outnumbered: three bad guys, and two of them are women (Gemma Ward, Laura Morgolis). And James and Kristen have the gun!
Tyler's character is a weepy, sappy, pathetic extension of her boyfriend, who seems to exist only to . . . well, I don't know what. She can't seem to make a move without his advice, his voice on the phone. It's pathetic.
Not every female movie character has to be strong, has to be a Demi Moore/Jodi Foster pastiche, but how about the slightest inkling of backbone? How about NOT doing every absolutely moronic horror movie cliché that dictates the majority of modern horror movie drudgery? No running back into the house assuming you're safe, especially after you KNOW the bad guys have been inside! No dropping your weapons. No tucking your head between your knees in a moment of sadness while sitting in the darkness on the porch because . . . well, isn't that one a no-brainer?
And for god's sake, put some shoes on!
When you first suspect trouble, don't call the boyfriend who is out driving around buying you smokes, call 911, dammit. Don't scream the name "David" when the only other character in the movie is named "James." (Bad editing, I'm sure.) Make sure you CONTINUE to walk with a limp after you manage to screw up your ankle. Then again, the limp reappears in the next scene … more bad editing? Or is that one bad acting? Oy.
Despite the absurd behavior of Tyler's character, the tension and pacing are marvelous. And also unusual for a modern horror movie is the amount of time spent on character development. It's a good half hour into the film before we start to feel any dread, before this character study turns into a horror film. Unfortunately though, they're not the most sympathetic characters on celluloid, but I've certainly seen worse. And you do end up feeling badly for these two, though I wouldn't quite say I ever really rooted for them. More of an empathetic cringing took place than anything else. Tyler and Speedman did a decent job with a dismal script. Not enough to turn this into a good movie - just an acceptable one. I certainly didn't hate it. I've seen much, much worse: THE RUINS, THE OMEN remake. *Shudder*
Two shriek girls



This review copyright 2008 E.C.McMullen Jr.
YOU MIGHT ALSO ENJOY


(Sub-section: HOME INVASION)
ATM
MOVIE REVIEW
PANIC ROOM
MOVIE REVIEW
I SPIT ON YOUR GRAVE
MOVIE REVIEW