Review by
Kelly Parks

SUPERNOVA

- 2000
USA Release: Jan, 14, 2000
MGM Studios
Rated: Finland: K-16 / Germany: 12 / Sweden: 15 / UK: PG / USA: PG
Sometimes people criticize sci-fi and horror films by saying they're all special effects and no story. Sometimes they're right.
SUPERNOVA, directed by Walter Hill (WARRIORS, CROSSROADS, TALES FROM THE CRYPT[TV]) using the pseudonym Thomas Lee, because he wanted his name removed from the credits (never a good sign) and written by David C. Wilson (THE PERFECT WEAPON), William Malone (SCARED TO DEATH, CREATURE, HOUSE ON HAUNTED HILL, FEAR DOT COM) is the story of space traveling ambulance ship Nightingale 229. As is always the case in these stories, the crew is a group of tough but lovable misfits.
Well, likable, maybe.
The ship's Captain is played by Robert Forster (PSYCHO, ALLIGATOR). He starts out as a mildly interesting character, composing some kind of treatise on the sociological effects of 20th century cartoon violence, but he's killed off before we really get to know him.
That leaves first officer Nick Vanzant (James Spader: WOLF, 2 DAYS IN THE VALLEY, CRASH) in charge. He leads the crew on a rescue mission in response to a distress signal from an abandoned mining outpost. Nick is a former military pilot and recovering drug addict, which makes ship's doctor Kaela Evers (Angela Bassett: VAMPIRE IN BROOKLYN) doubt his abilities and his motives. Medical techs Yerzy (Lou Diamond Phillips: THE FIRST POWER, BATS) and Danika (Robin Tunney: END OF DAYS) and computer technician Benj (Wilson Cruz) complete the crew.
After a "dimensional jump" the ship ends up in a star system with a blue giant sun, a "rogue moon" (where the mining outpost is located) and a standard-bad-sci-fi-movie-issue asteroid field. The ship is damaged by an asteroid collision and is trapped in the unusually high gravity of the blue giant star.
Damn! Saying all that made me feel dirty. The only way to cleanse my soul is with a . . .
!!!SCIENCE MOMENT!!!:
First, if you were ever unfortunate enough to be on board a spaceship involved in an asteroid collision, you would NOT live to tell the tale. Movies like this always portray asteroids like big boulders, bouncing off the ship. Actually they're more like 1000 ton rifle bullets. The difference in velocity between your ship and the average asteroid is likely to be measured in miles per second. Even a little one would ruin your whole day.
Second, the "high gravity" field they're caught in is crap. Isaac Newton could have explained exactly what they needed to do to establish a nice, stable orbit. The equations are very straightforward and require only a pencil and a piece of paper.
And third, there are blue giant suns. They're much more massive than our sun, which creates greater pressure in their cores which in turn makes them burn much hotter. Which is a real good reason not to get anywhere near them! They put out such intense heat and radiation they make our sun look like a night light. And yet this movie shows the intrepid space paramedics so close to the deadly blue sun that it practically fills the sky, yet it gives off no more light than a lava lamp! WRONG!
There. I feel better.
A single passenger ship from the mining station docks with the Nightingale. The only passenger, who identifies himself as Troy Larson (Peter Facinelli), is unconscious but quickly recovers and seems perfectly healthy, making you wonder why he called 911 in the first place. It turns out he was mostly looking for a ride. Plus, he's carrying an alien artifact that looks like a penis, seems to be a fountain of youth, but is actually . . .
Enough. I don't want to ruin what little plot there is. This movie is a mess. The story and the characters never develop enough to really be worth your time. Events occur for no apparent reason and without explanation. The audience in the theater with me were yawning, they were so bored. Only twice did they react to anything, and both times it was to laugh at a mildly funny line. The camera work is disjointed and difficult to follow, and half the time the actors mumble their lines so bad you can barely understand what they say.
One thing I was looking forward to was the special effect for an actual stellar supernova, but guess what? If you saw the TV commercial that shows the planet being destroyed by the explosion, YOU SAW THE WHOLE THING! That's it. The ending is so anti-climatic that your first clue the movie is over is when the lights come on in the theater. God, did it suck. I give this waste of time one negative shriek girl.


This review copyright 1999 E.C.McMullen Jr.
LOVE THIS SITE?
Support it when you buy my books

E.C. McMullen Jr.
PERPETUAL
BULLET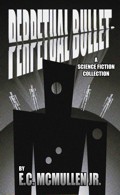 "'Some People' ... may be the standout story in the book."
-

John Grant

, Infinityplus

E.C. McMullen Jr.
WILLOW BLUE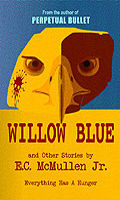 "'Willow Blue' will burrow under your skin and stay there long after you've put the book down."
- Jeffrey Reddick, Creator of
FINAL DESTINATION

IN OTHER BOOKS
E.C. McMullen Jr.'s
short story
CEDO LOOKED LIKE PEOPLE
in the anthology
FEAR THE REAPER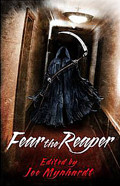 "This Ray Bradbury-esque is one of the most memorable and one of the more original stories I've read in a long time."
- Amazon Review

HORROR 201:
The Silver Scream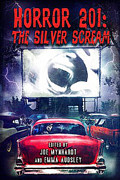 Filmmaker's Guidebook
featuring
RAY BRADBURY,
JOHN CARPENTER,
WES CRAVEN,
TOM HOLLAND,
E.C. McMULLEN Jr.,
GEORGE A. ROMERO,
and many more.



Extensively quoted in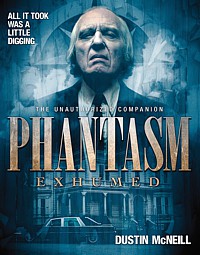 PHANTASM
EXHUMED
The Unauthorized Companion

Robert S. Rhine's
SATAN'S 3-RING
CIRCUS OF HELL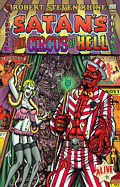 Forward by
GAHAN WILSON &
FEO AMANTE.
Featuring comics by
ALEX PARDEE,
WILLIAM STOUT,
STEVE BISSETTE,
FRANK DIETZ,
JIM SMITH,
FRANK FORTE,
ERIC PIGORS,
MIKE SOSNOWSKI,
OMAHA PEREZ,
DAVID HARTMAN,
STEVEN MANNION,
and more!

Also
IN CINEMA
E.C. McMullen Jr.
Head Production Designer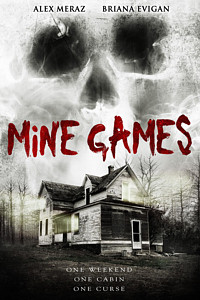 MINE GAMES


(Starring:
JOSEPH CROSS, BRIANA EVIGAN,
ALEX MERAZ)