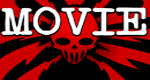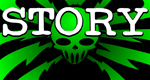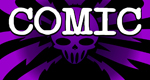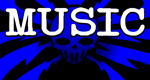 You Support This Site
When You Buy My Books
E.C. McMullen Jr.
PERPETUAL
BULLET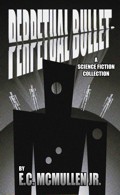 "'Some People' ... may be the standout story in the book."
-

John Grant

, Infinityplus

E.C. McMullen Jr.
WILLOW BLUE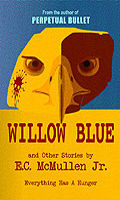 "'Willow Blue' will burrow under your skin and stay there long after you've put the book down."
- Jeffrey Reddick, Creator of
FINAL DESTINATION

IN OTHER BOOKS
E.C. McMullen Jr.'s
short story
CEDO LOOKED LIKE PEOPLE
in the anthology
FEAR THE REAPER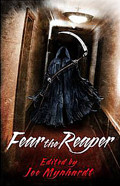 "This Ray Bradbury-esque is one of the most memorable and one of the more original stories I've read in a long time."
- Steve Isaak,
Goodreads

HORROR 201:
The Silver Scream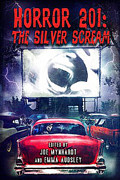 Filmmaker's Guidebook
featuring
RAY BRADBURY,
JOHN CARPENTER,
WES CRAVEN,
TOM HOLLAND,
E.C. McMULLEN Jr.,
GEORGE A. ROMERO,
and many more.



Extensively quoted in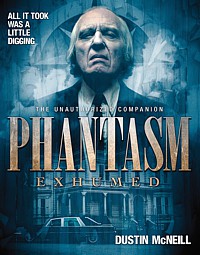 PHANTASM
EXHUMED
The Unauthorized Companion

Robert S. Rhine's
SATAN'S 3-RING
CIRCUS OF HELL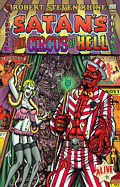 Forward by
GAHAN WILSON &
FEO AMANTE.
Featuring comics by
ALEX PARDEE,
WILLIAM STOUT,
STEVE BISSETTE,
FRANK DIETZ,
JIM SMITH,
FRANK FORTE,
ERIC PIGORS,
MIKE SOSNOWSKI,
OMAHA PEREZ,
DAVID HARTMAN,
STEVEN MANNION,
and more!

And
IN CINEMA


E.C. McMullen Jr.


Head Production Designer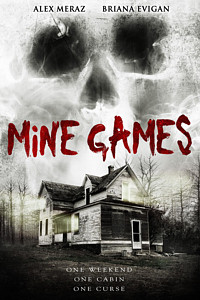 MINE GAMES


(Starring:
JOSEPH CROSS, BRIANA EVIGAN,
ALEX MERAZ)

Dept. head
Special Effects Make-Up
(SFX MUA)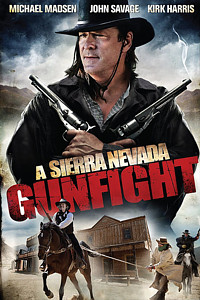 A SIERRA NEVADA
GUNFIGHT
(MICHAEL MADSEN & JOHN SAVAGE).

Production Designer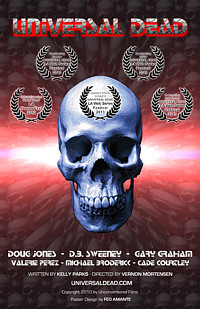 UNIVERSAL DEAD
(DOUG JONES,
D.B. SWEENEY,
GARY GRAHAM)

ART DIRECTOR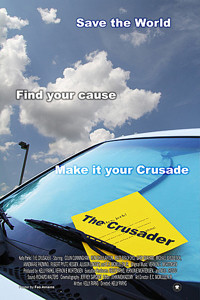 THE CRUSADER
(COLIN CUNNINGHAM,
GARY GRAHAM)
Review by
Kelly Parks

WRONG TURN 2: DEAD END

- 2007
USA Release: Oct. 9, 2007
Constantin Film Produktion / Constantin Film / Summit Entertainment / Twentieth Century-Fox Film Corporation / WCT Productions
Rating: UNRATED



While WRONG TURN 2 exists in an "R" rated version, this is a review of the UNRATED version
Are you like me? Have you wondered, during quiet moments of meditation, what ever happened to the family of inbred hillbilly freaks from WRONG TURN? It didn't really feel like their story was over and I want to know what happened next.
I want closure.
WRONG TURN 2: DEAD END was directed by Joe Lynch (his first time) and written by the team of Turi Meyer and Al Septien (LEPRECHAUN 2, SLEEPSTALKER). It begins with low level celebrity Kimberly (Kimberly Caldwell, playing herself) driving through the back roads of West Virginia, looking for the set of the reality show she's supposed to be on. She's on the phone with her agent Tommy (Patton Oswalt: BLADE: TRINITY) when a local steps in front of her car. We find out fast that this movie is intent on taking gore to an extreme.
Cut to the location shoot of "Ultimate Survivalist", the reality show where contestants are pretending to be survivors of the end of the world. The show is hosted by Marine Colonel Dale Murphy (Henry Rollins: FEAST). Contestants include Nina (Erica Leerhsen: BOOK OF SHADOWS: BLAIR WITCH 2, THE TEXAS CHAINSAW MASSACRE [2003]), Jake (Texas Battle: FINAL DESTINATION 3), Amber (Daniella Alonso: Snoop Dog's HOOD OF HORROR), Elena (Crystal Lowe: Masters of Horror: PICK ME UP, SCARY MOVIE 4, SNAKES ON A PLANE) and Jonsey (Steve Braun: PTERODACTYL, THE SKULLS III).
The woods are rigged with many cameras and each contestant wears a small camera so that Michael (Matthew Currie Holmes: THE DEAD ZONE [TV], FIREWALL), the director, can capture all the action.
And there's action aplenty as contestants meet cannibal hillbillies. The gore remains creative and the hillbillies themselves are a little more three dimensional than last time. The relationship between Brother (Clint Carelton: Masters of Horror: THE DAMNED THING) and Sister (actor and stuntwoman, Rorelee Tio: BLADE: TRINITY, SCARY MOVIE 4, X-MEN: THE LAST STAND) turns out to be complicated, for example.
Before I tell you more about that let's take a break for a quick
!!!SCIENCE MOMENT!!!:
These inbred mountain people have more than just inbreeding to thank for their mutations. It turns out that pollution from a long since closed paper mill not only turned the locals into super-strong freaks, it also killed off all the local wildlife, leaving these hunters no choice but to turn to humans for meat. All this is unworkable (mutagenic pollution would leave them all sterile and/or dead of cancer, not super-strong) and unnecessary, since generations of inbreeding are much more likely to cause freakish mutations. Plus, you don't need to give inbred freaks a reasonable explanation for being cannibals.
That being said, most of the story is pretty cool. The director is clearly a horror fan and deliberately plays with your expectations as to who will live and who will meet a grisly end. Once or twice the effects were less than stellar (why spend the money on CGI when it looks so fake?) but not enough to ruin the movie.
The only place it really falls short is the acting. I'm not going to name names but a lot of it is pretty bad and it definitely cost the film a shriek girl. A few times it was so bad I wanted to fast forward (but I didn't – an honest review means watching the whole thing).
Add it all together and WRONG TURN 2: DEAD END gets a matching two shriek girls. I really wanted to like it at least as much as the first one but that just wasn't possible. Too bad.



This review copyright 2007 E.C.McMullen Jr.