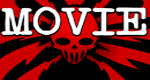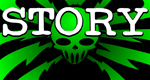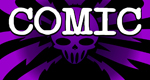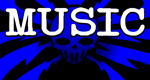 You Support This Site
When You Buy My Books
E.C. McMullen Jr.
PERPETUAL
BULLET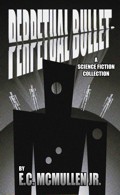 "'Some People' ... may be the standout story in the book."
-

John Grant

, Infinityplus

E.C. McMullen Jr.
WILLOW BLUE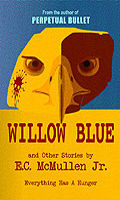 "'Willow Blue' will burrow under your skin and stay there long after you've put the book down."
- Jeffrey Reddick, Creator of
FINAL DESTINATION

IN OTHER BOOKS
E.C. McMullen Jr.'s
short story
CEDO LOOKED LIKE PEOPLE
in the anthology
FEAR THE REAPER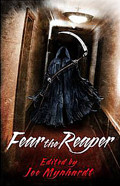 "This Ray Bradbury-esque is one of the most memorable and one of the more original stories I've read in a long time."
- Steve Isaak,
Goodreads

HORROR 201:
The Silver Scream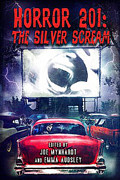 Filmmaker's Guidebook
featuring
RAY BRADBURY,
JOHN CARPENTER,
WES CRAVEN,
TOM HOLLAND,
E.C. McMULLEN Jr.,
GEORGE A. ROMERO,
and many more.



Extensively quoted in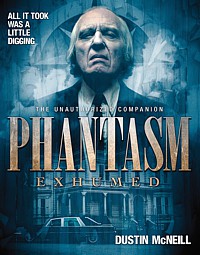 PHANTASM
EXHUMED
The Unauthorized Companion

Robert S. Rhine's
SATAN'S 3-RING
CIRCUS OF HELL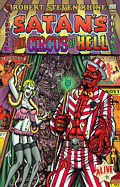 Forward by
GAHAN WILSON &
FEO AMANTE.
Featuring comics by
ALEX PARDEE,
WILLIAM STOUT,
STEVE BISSETTE,
FRANK DIETZ,
JIM SMITH,
FRANK FORTE,
ERIC PIGORS,
MIKE SOSNOWSKI,
OMAHA PEREZ,
DAVID HARTMAN,
STEVEN MANNION,
and more!

And In
CINEMA


E.C. McMullen Jr.


Head Production Designer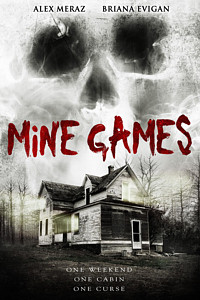 MINE GAMES


(Starring:
JOSEPH CROSS, BRIANA EVIGAN,
ALEX MERAZ)

Dept. head
Special Effects Make-Up
(SFX MUA)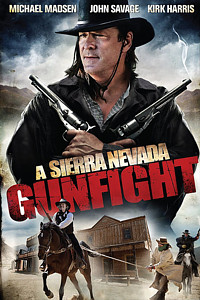 A SIERRA NEVADA
GUNFIGHT
(MICHAEL MADSEN & JOHN SAVAGE).

Production Designer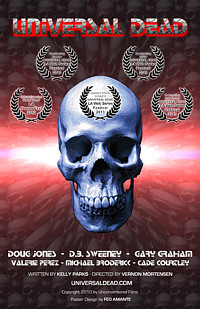 UNIVERSAL DEAD
(DOUG JONES,
D.B. SWEENEY,
GARY GRAHAM)

Art Director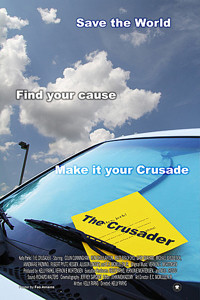 THE CRUSADER
(COLIN CUNNINGHAM,
GARY GRAHAM)
Review by
E.C.McMullen Jr.

HELLRAISER

- 1986
USA Release: Sept. 18, 1987
Cinemarque Entertainment BV, Film Futures, Rivdel Films, New World Pictures
Rated: Australia: M / Finland: K-18 / Germany: 16 / Sweden: 15 / UK: 18 / USA: R
"Devils to some, Angels to others."
HELLRAISER is based on a short story by Clive Barker called THE HELLBOUND HEART. And yet, this short story inspired 5 movies (and counting). Only the first two were any good so those will be the ones we focus on.
HELLRAISER is a movie that goes long on creativity and ideas but falls far short on execution. This is typical of Clive Barker movies whether we are talking about his best (CANDYMAN, NIGHTBREED) or his worst (RAWHEAD REX, LORD OF ILLUSIONS).
HELLRAISER begins with a simple transaction. An ornate puzzlebox sits on a table. There is nothing special about it other than it is nice to look at. Hands enter the picture and begin counting off bills from a large wad of money. The transaction made, the moneyed hands then hesitate to touch the coveted box.
"Go ahead," coaxes the seller. "Take it. It's yours." The man takes the puzzlebox, stands, pauses for a moment, then walks away. With relief, the seller sits back in his chair, brings his pipe to his lips, and says contemptuously, "It always was."
In the next scene the man squats in the center of the floor surrounded by candles. This is some kind of ceremony and the puzzlebox is the focus of it. He attempts to unlock the puzzlebox, running his fingers along its various designs. Little by little it opens up and then . . . Merry Mishaps occur.
Very wicked mishaps!
Lets just leave those mishaps alone and go to the next part of the story where we find a man and his wife moving into a new house. Hubby (Larry played by Andrew Robinson: CHILD'S PLAY 3, TRANCERS III, THE PUPPET MASTERS) is trying to be glad that they are starting over. Wifey (Julia played by Claire Higgins: HELLBOUND: HELLRAISER II, B. MONKEY) is not. She looks like her skin crawls at the very sight of him.
Later, as they are moving their stuff in, Larry hurts himself rather wicked and goes to his wife so that she'll fix the boo-boo. Larry can't stand the sight of blood, not even his own (Larry was never into sports obviously). He finds Julia standing in his brother Frank's old bedroom. She has been reminiscing over the sex she and Frank used to have, from the very start of her marriage, to Larry. Larry remains unaware of the beau coupe trysts that went on there. Nobody knows where Frank is except us, and we are about to find out that we don't know everything either.
As Larry bleeds on the floor, the blood falls between the floorboards and into something rather nasty looking. Later, in a very gruesome scene, a varmint comes popping out of the floorboards and reconstitutes itself somewhat. This is Frank y'all! Come back from wherever!
TRIVIA
HELLRAISER (and some of HELLBOUND) in 30 seconds and re-enacted by bunnies!
AngryAlien.com
HELLRAISER fan films

The Official
Doug Bradley
website.
Too bad that bitty smattering of blood wasn't near enough to make Frank a whole person again. In a scene that clearly shows just how much
A: Julia loves Frank
B: Julia lusts for Frank
and/or
C: Frank's incredible charisma. He scares the beejeezus out of her with his bloodied, skinless, bony appearance; then he seduces her.
For a reality check consider the following: Julia is played as the villain here, yet any woman who could love her man this much must be applauded!
I mean, if you've ever walked into the house all sweaty from work or sports and your wife or girlfriend refused to hug or kiss you until you got cleaned up - well, your gal's love for you is clearly not in the same league as Julia here. In fact, your gal probably has the bloody zombie corpse of her true love waiting to kill you in the shower! So that swanky new knife block you thought of getting her for her birthday?
Don't!
Word to the wise!
Frank enlists Julia's help in bringing him men to slaughter. Their deaths will make Frank whole again. Of course, all he really needs to be whole is the rest of his brother Larry, but Julia can't bring herself to do that . . .
Now to make things sticky (even stickier than Frank), Larry's daughter from a previous relationship, Kirsty (Ashley Laurence: HELLBOUND: Hellraiser II, MIKEY, HELLRAISER III, LURKING FEAR, WARLOCK III, HELLRAISER VI), is hanging around and making a nuisance of herself.
Kids!
Teenage kids!
Little by little this movie which, doesn't seem at first to have a central hero, focuses on Kirsty. Since HELLRAISER was made in 1987, the teen-style of the day was New Romance: Complete with silly ass hats, poofy poodle hairstyles for the boys, and a laughably ridiculous look altogether. Fashion is a pathetic joke, has always been a pathetic joke, and will always be a pathetic joke. That's why it changes so much so often. The joke gets old real fast.
Besides the gore - which is not only done quite well but is also necessary to the plot - another fascinating thing HELLRAISER brings to the table are the Cenobites.
We have the other side of the teen-style fashion spectrum of the day: Goths, as represented by,
Lead Cenobite: Doug Bradley (all of the original HELLRAISER franchise, NIGHTBREED, PROTEUS, THE PROPHECY: UPRISING),
Female Cenobite: Grace Kirby
Chattering Cenobite: Nicholas Vince (HELLBOUND: HELLRAISER II, NIGHTBREED)
Butterball Cenobite: Simon Bamford (HELLBOUND: HELLRAISER II, NIGHTBREED).
These are tortured varmints from Hell. They respond to those who would solve the puzzle boxes. Why? Because the boxes are rare and attract a very specific type of person: A person of malicious, selfish evil more often than not. So the Cenobites, despite their harsh, violent natures, are actually doing the rest of us a favor. We can't have enough of them actually!
Problems with this movie crop up due to poor lighting and poor direction. I've seen most of these actors in other movies and they have all done much better. Clive Barker is an outstanding writer, but as a director he stinks on ice! Like those ads with Shaquille O'Neill as a horse jockey - being great at one thing doesn't mean you can be great at everything.
The writing, also by Clive, falls apart when stretching his 14 page story into a feature length film. A street transient (Frank Baker) makes an ominous appearance here for reasons unknown, does things inexplicable, and then vanishes throughout the rest of the movie. He's like a "Scream Kitty" in those old 70s monster movies. He's only there to go "Boo!" in places where the script drags. Too bad that instead of quick fear he is only used for slow disgust. It makes the draggy parts of this movie even draggier.
So HELLRAISER is not without its problems. That said, the movie gets to the point in a round about fashion and the visuals, and the idea behind them, are amazing!
HELLRAISER doesn't stand up to the best Horror films, yet for all that it has a place in my heart as one of my favorite all time movies and I really can't explain why. I love it despite its flaws and warts. It makes the mind buzz long with potential possibilities (the fact that Cenobites exist with their rules, structure, and infrastructure hints at a fascinating otherworld) after the movie is over and that is why I give it 4 Shriek Girls.





This review copyright 2001 E.C.McMullen Jr.