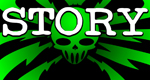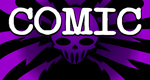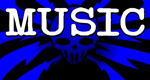 You Support This Site
When You Buy My Books
E.C. McMullen Jr.
PERPETUAL
BULLET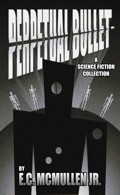 "'Some People' ... may be the standout story in the book."
-

John Grant

, Infinityplus

E.C. McMullen Jr.
WILLOW BLUE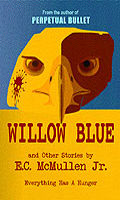 "'Willow Blue' will burrow under your skin and stay there long after you've put the book down."
- Jeffrey Reddick, Creator of
FINAL DESTINATION

IN OTHER BOOKS
E.C. McMullen Jr.'s
short story
CEDO LOOKED LIKE PEOPLE
in the anthology
FEAR THE REAPER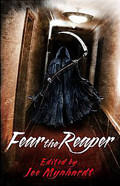 "This Ray Bradbury-esque is one of the most memorable and one of the more original stories I've read in a long time."
- Steve Isaak,
Goodreads

HORROR 201:
The Silver Scream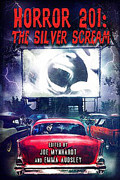 Filmmaker's Guidebook
featuring
RAY BRADBURY,
JOHN CARPENTER,
WES CRAVEN,
TOM HOLLAND,
E.C. McMULLEN Jr.,
GEORGE A. ROMERO,
and many more.



Extensively quoted in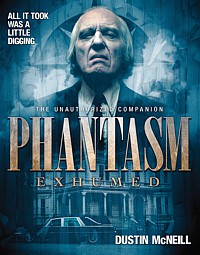 PHANTASM
EXHUMED
The Unauthorized Companion

Robert S. Rhine's
SATAN'S 3-RING
CIRCUS OF HELL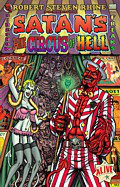 Forward by
GAHAN WILSON &
FEO AMANTE.
Featuring comics by
ALEX PARDEE,
WILLIAM STOUT,
STEVE BISSETTE,
FRANK DIETZ,
JIM SMITH,
FRANK FORTE,
ERIC PIGORS,
MIKE SOSNOWSKI,
OMAHA PEREZ,
DAVID HARTMAN,
STEVEN MANNION,
and more!

And
IN CINEMA


E.C. McMullen Jr.


Head Production Designer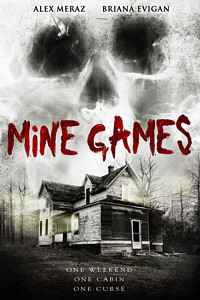 MINE GAMES


(Starring:
JOSEPH CROSS, BRIANA EVIGAN,
ALEX MERAZ)

Dept. head
Special Effects Make-Up
(SFX MUA)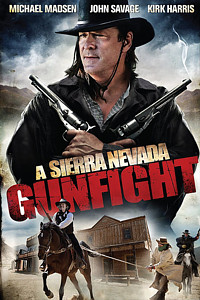 A SIERRA NEVADA
GUNFIGHT
(MICHAEL MADSEN & JOHN SAVAGE).

Production Designer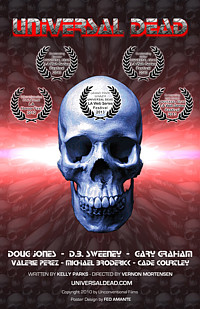 UNIVERSAL DEAD
(DOUG JONES,
D.B. SWEENEY,
GARY GRAHAM)

ART DIRECTOR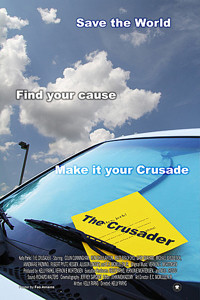 THE CRUSADER
(COLIN CUNNINGHAM,
GARY GRAHAM)
Review by
E.C.McMullen Jr.

CAPTAIN AMERICA: First Avenger

- 2011
USA Release: July 22, 2011
Marvel Studios, Paramount
Rated: USA: PG-13
We start with the present. Something is discovered in the ice. Whatever it is, it has a shield and someone cryptically says, "This guy has been waiting a long time."
Then we go back to 1941.
America is processing young soldiers just as fast as they can get them through. Men are being drafted but many are also volunteering. The military is ready to take all they can get: All except one. Steve Rogers (an amazingly CGI'd Chris Evans: CELLULAR, SUNSHINE, PUSH). He's physically short, physically small, fragile in every sense of the word, plus he has asthma. He gets a 4F: Not acceptable for military duty. Steve is just too puny.
The only thing he has a lot of is heart. He refuses to quit even when he clearly can't win.
Fortunately he has his best friend, James Buchanan 'Bucky' Barnes (Sebastian Stan: THE CONVENANT, BLACK SWAN) to watch over him, but that won't last much longer. Bucky is in the Army and shipping out to England tomorrow. Making the most of their last night for a long time, the two men double date and go to the new World's Fair in New York City. Looking at the wonders of a future that will never happen, we see that the shrimpy Steve isn't any more popular with the ladies than he is with the Army: even when he is one of the few remaining eligible bachelors left in town. Not that he really cares. He's used to rejection by women. What he hasn't got used to yet is rejection by the military. He lies on his entrance exams to take them over and over again. Every time he is rejected in one borough, he goes to another. Bucky tries to talk sense to his little pal and this conversation is overheard by... A Scientist!
As with nearly every other block in town, even the New York World's Fair has a recruiting station and Steve gives it another chance. It's there that his little game of tag with the various recruiter stations gets exposed - Steve is breaking a federal law. But the scientist we saw earlier, Dr. Abraham Erskine (Stanley Tucci: MONKEY SHINES, THE EIGHTEENTH ANGEL, THE CORE, THE LOVELY BONES, MARGIN CALL) is intrigued with Steve and gets him in.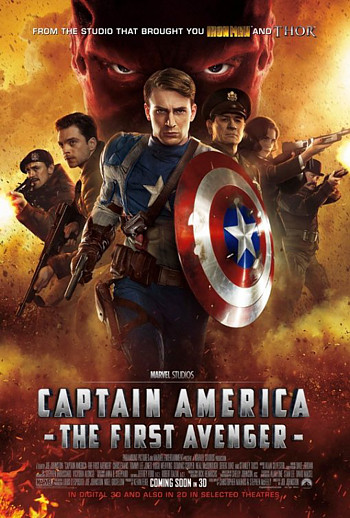 Meanwhile, and peppered through this tale of Steve, is a villain presumably even worse than the Nazis and that is the fearsome Johann Schmidt (Hugo Weaving: THE MATRIX, THE LORD OF THE RINGS, V FOR VENDETTA, TRANSFORMERS, THE WOLFMAN), in charge of the Nazi division known as Hydra.

Together with the cowering Dr. Arnim Zola (Toby Jones: SIMON MAGUS, HARRY POTTER AND THE CHAMBER OF SECRETS, THE MIST, CITY OF EMBER, HARRY POTTER AND THE DEATHLY HALLOWS PART 1, THE RITE) and a secret whatzit that possesses beaucoup energy, Schmidt is about to make the Master Weapon of Mass Destruction.

Back in America and in bootcamp, we see that Steve can't possibly measure up in any physical way to any of the other guys on his team.

Well, except one: Army Colonel Chester Phillips (Tommy Lee Jones: MEN IN BLACK, MEN IN BLACK II) pulls the pin on a grenade and casually tosses it into a midst of soldiers in Steve's unit. The effect is immediate. Everyone runs for cover except Steve, who throws his meager body onto the bomb not knowing that it is a prop dud. This impresses the Colonel, Agent Peggy Carter (Hayley Atwell: THE PRISONER [TV]), and even Dr. Erskine, who believed in Steve already but had no idea just how much Steve was willing to give.

So Steve becomes party to Dr. Erskine's experiment, the machines of which were created by one Howard Stark (Dominic Cooper: FROM HELL, ANAZAPTA). And every Marvel comics fan knows that you just don't throw a name like THAT in there for nothing.

Steve is prepared for a very scary Army experiment for which he is more than eager to take. Steve knows all of the risks, he doesn't care. All that matters is that he gets his chance to prove himself and "fight the bullies", in this case, the Nationalsozialismus aka National Socialism or Nazis for short.

Educated, trained, injected, and finally placed in a heavy duty container that will bathe his body in "Vita-Rays" (who knows? At least they didn't do something stupid like giving it the name of a KNOWN ray with KNOWN properties).

This changes Steve into the towering bulked up body of the actor who is playing Steve.

So now it's time to kick Nazi butt!

Or more to the point, Hydra butt!

Except Steve has never been a towering, muscle-bound hero before. He isn't immortal or even super, just exceptionally strong and quick for a human being. But with this new body, he feels super and makes the mistake of putting himself in the path of things that will kill him or those around him. Steve also hasn't come to terms with how attractive his hunky new body is to women and how to deal with their newfound interest in him.

Director Joe Johnston (JURASSIC PARK III, THE WOLFMAN) is an outstanding action director, which is just the chair he prefers. Since the staggered ROCKETEER, Joe has been honing himself and his craft and proved himself with the excellent October Sky. Unfortunately, suits often want to throw a fortune his way and take him out of his element with a Horror movie. Joe doesn't do Horror and doesn't seem to care to. He's all about the Thriller! Joe is at home directing actors to bring their talents to the fore and giving them enough room to excel.

Joe was wonderfully assisted this time by an outstanding script from the writing team of Christopher Markus and Stephen McFeely. Producers Amir Madani and Kevin Feige (IRON MAN, THE INCREDIBLE HULK, IRON MAN 2, THOR), apparently gave Joe and the writers exactly what they needed to create CAPTAIN AMERICA.

And what was that exactly? FUN Factor!

I'm serious!

I can't remember the last time I came out of a movie that was so enjoyable! CAPTAIN AMERICA is creative, inspired, with lots of retro-futuristic tech and a sparkling enthusiasm of good vs evil without some slug-headed comparison stating that, if you fight evil, then that makes you as bad as them.

CAPTAIN AMERICA

is a blast!

When it isn't fun, its thrilling, and it's often both! Director Joe Johnston wraps it all around a movie that, at its core, beats a very big heart! You want to finally have fun at the movies? See CAPTAIN AMERICA: THE FIRST AVENGER!

Four Shriek Girls!




This review copyright 2011 E.C.McMullen Jr.