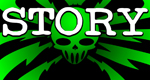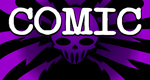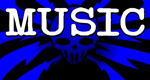 You Support This Site
When You Buy My Books
E.C. McMullen Jr.
PERPETUAL
BULLET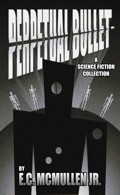 "'Some People' ... may be the standout story in the book."
-

John Grant

, Infinityplus

E.C. McMullen Jr.
WILLOW BLUE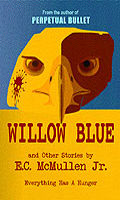 "'Willow Blue' will burrow under your skin and stay there long after you've put the book down."
- Jeffrey Reddick, Creator of
FINAL DESTINATION

IN OTHER BOOKS
E.C. McMullen Jr.'s
short story
CEDO LOOKED LIKE PEOPLE
in the anthology
FEAR THE REAPER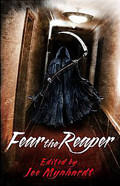 "This Ray Bradbury-esque is one of the most memorable and one of the more original stories I've read in a long time."
- Steve Isaak,
Goodreads

HORROR 201:
The Silver Scream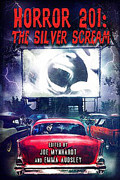 Filmmaker's Guidebook
featuring
RAY BRADBURY,
JOHN CARPENTER,
WES CRAVEN,
TOM HOLLAND,
E.C. McMULLEN Jr.,
GEORGE A. ROMERO,
and many more.



Extensively quoted in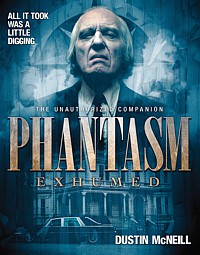 PHANTASM
EXHUMED
The Unauthorized Companion

Robert S. Rhine's
SATAN'S 3-RING
CIRCUS OF HELL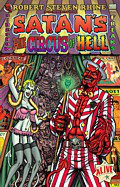 Forward by
GAHAN WILSON &
FEO AMANTE.
Featuring comics by
ALEX PARDEE,
WILLIAM STOUT,
STEVE BISSETTE,
FRANK DIETZ,
JIM SMITH,
FRANK FORTE,
ERIC PIGORS,
MIKE SOSNOWSKI,
OMAHA PEREZ,
DAVID HARTMAN,
STEVEN MANNION,
and more!

And
IN CINEMA


E.C. McMullen Jr.


Head Production Designer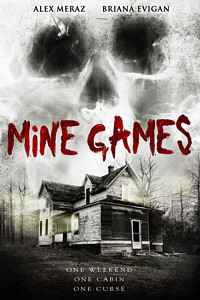 MINE GAMES


(Starring:
JOSEPH CROSS, BRIANA EVIGAN,
ALEX MERAZ)

Dept. head
Special Effects Make-Up
(SFX MUA)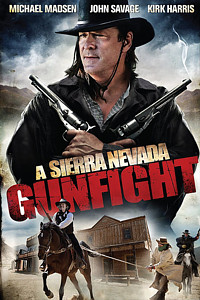 A SIERRA NEVADA
GUNFIGHT
(MICHAEL MADSEN & JOHN SAVAGE).

Production Designer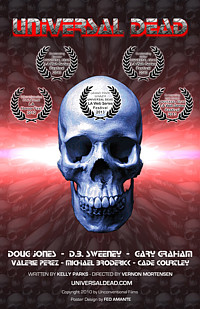 UNIVERSAL DEAD
(DOUG JONES,
D.B. SWEENEY,
GARY GRAHAM)

ART DIRECTOR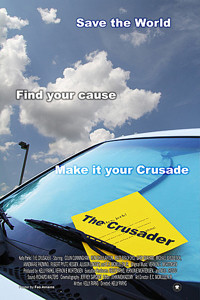 THE CRUSADER
(COLIN CUNNINGHAM,
GARY GRAHAM)
Review by
Ken King

FRIDAY THE 13th: Part IX - JASON GOES TO HELL: THE FINAL FRIDAY

- 1993
USA Release: AUG! 13, 1993
Sean S. Cunningham Films, New Line Cinema
Rating: USA: R
"I don't think so."
-Creighton Duke
I'm going to do something a little different from the rest of my reviews. Instead of going into a long spiel where it concerns plot and overall story, I'm going to begin by saying what I like about this movie.
First up, the effects by KNB studios. Robert Kurtzman, Greg Nicotero and Howard Berger have done some absolute AMAZING things since their breaking into the industry, either as a team, or as separate entities. These three men did the SFX work not only on this flick, but other films like my eighth favorite Horror film of all time, EVIL DEAD II: DEAD BY DAWN. There's some clever placement where it comes to props from that movie. Keep an eye out for it as it is a very nice little surprise.
They also have worked on films with my favorite movie director, Quentin Tarantino. To wit: RESERVOIR DOGS, PULP FICTION, KILL BILL & KILL BILL VOL. 2, INGLOURIOUS BASTERDS. These masters have also utilized their collective talents on other movie projects like, ARMY OF DARKNESS, FROM DUSK TILL DAWN, John Carpenter's VAMPIRES, MINORITY REPORT, and SIN CITY.
They have also done things for television projects and various episodes for programs like THE X-FILES (1995-1998), both seasons of MASTERS OF HORROR (2005-2006), FEAR ITSELF (2008), DEADWOOD (2004-2006) and THE VAMPIRE DIARIES (2009-2017). Sadly, Kurtzman left the group in 2003 and would go on to do mostly directing jobs for the industry at large. What I have listed is just a smattering. Their contributions to the cinematic field are legendary and they deserve all the praise that gets heaped their way. The effects they gave us on this movie, JASON GOES TO HELL: THE FINAL FRIDAY, are also phenomenal, especially, that deterioration scene. My hat is off to you, gentlemen. Way, way off to you.
Besides Kane Hodder, Jason Voorhees himself, I have to give a shout out to one of my top three favorite characters in the series, Creighton Duke (Steven Williams: TWILIGHT ZONE: THE MOVIE, HOUSE, THE X-FILES [TV], THE SENDER, ROUTE 666, DARKWOLF, SUPERNATURAL [TV], GRAVES END, FORFEIT, THE FEAR CHAMBER, THE CALL, THE STAKELANDER, IT, VELVET BUZZSAW, LOCKE & KEY [TV]) my other two are Ginny (Amy Steel) from FRIDAY THE 13TH PART II and Tommy Jarvis (Thom Matthews) from FRIDAY THE 13TH PART VI: JASON LIVES. But there is just that something Creighton Duke has that puts him in an entirely different class from other characters in the series.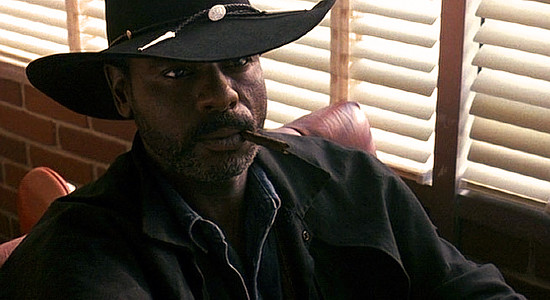 Sure, Ginny and Tommy are resourceful, cunning and great on their own merits, but they don't have what Duke has: Badassery and Swagger. The man has it in abundance. I heard some rumblings some years back they had planned to do some movies/television series with the character, but that's all they were. It would have taken place before this flick. Sadly, it never reached fruition. I would have loved seeing Creighton Duke confronting other supernatural monsters and madmen. Williams is a great character actor. I always know I'm in for one helluva a performance when I see he's starring in something I am about to watch. The Duke is riveting.
And we most definitely can't leave Kane Hodder (HOUSE 2: THE SECOND STORY, FRIDAY THE 13TH PART VII: THE NEW BLOOD, DEEPSTAR SIX, LEATHERFACE: TEXAS CHAINSAW MASSACRE III, FRIDAY THE 13TH PART VIII: JASON TAKES MANHATTAN, PROJECT: METALBEAST, SE7EN, SPAWN, WISHMASTER, CHILDREN OF THE CORN V, WATCHERS REBORN, JASON X, DAREDEVIL, DARKWOLF, 2001 MANIACS, HATCHET [all], ROOM 6, BEHIND THE MASK: THE RISE OF LESLIE VERNON, FALLEN ANGELS, ED GEIN, THE DEVIL'S REJECTS, HACK!, DEAD NOON, BORN [2007], B.T.K., FEAR CLINIC [TV], FROZEN [2010], CHILLERAMA,just to name a few of the over 300 he's been in, to say nothing of what Kane has coming up!) out of the equation. He IS Jason Voorhees and that is why he has played the character more than any other actor who has filled those shoes. It's easy to see why Kane is not happy about not being cast to be Jason at least one more time in FREDDY VS. JASON and instead the role went to Ken Kirzinger, who starred with him in FRIDAY THE 13TH PART VIII: JASON TAKES MANHATTAN, in an uncredited part as a New York cook. Kane made the character of Jason Voorhees his own over four films, and not only Kane was unhappy with the decision, but so were the franchise's legion of fans. People are still hoppin' mad about that particular decision.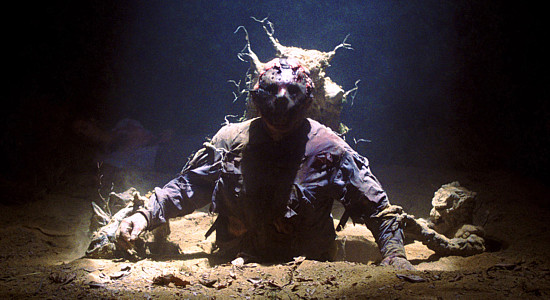 Look out for two other movie trivia parts as there's a reference to both JAWS and CREEPSHOW.
The movie returns to Crystal Lake where the story belongs. I won't even get started on FRIDAY THE 13TH PART VIII: JASON TAKES MANHATTAN. Read my review if you're curious. It ain't pretty, folks.
And finally…
The actual review.
Jason is lured to a secluded cabin on Crystal Lake by a very buxom blond (Julie Michaels: DOCTOR MORDRID, BATMAN FOREVER, WITCHBOARD 2, BATMAN AND ROBIN, HOUSE OF FRANKENSTEIN [TV], WATCHERS REBORN, HALLOWEEN H20, THE HAUNTED SEA, DEVIL IN THE FLESH, SONG OF THE VAMPIRE, SABRETOOTH, THE GHOST WHISPERER [TV], THE SCORPION KING) who starts stripping to take a shower. Jason needs no more provocation than that to get motivated to go on a bloody rampage. He chases the girl away from the cabin and deeper into the woods. He is met with bright flood lights and FBI agents, armed to the teeth who begin blasting away. Several hundred rounds of ammo and a couple of well lobbed grenades (or rockets) later and Jason is a heap of dog chow. When the Feds are done whoopin' it up, Jason's remains are bagged up and taken away to the county morgue. Armed soldiers guard the place and only officials with level four clearance can get in and then, only after a thorough pat down.
Despite being blown to bits, Jason always find a way to miraculously make a comeback, even if it is ridiculous as all get out and believe me, this ranks right up there.
Eventually, after many miles, and several bodies later, Voorhees makes it back home and this time, he is on a real mission. Sure, he's there to kill people, that's a given. But since basically piggy-backed on various individuals (in a manner of speaking) he knows what he must do to come back whole and he begins to look for his sister played by the lovely Erin Gray (BUCK ROGERS IN THE 25TH CENTURY, CROWFOOT, SERIAL INTENTIONS, NUCLEAR HURRICANE, GHOULS) and it's for something so crazy, that even for a FRIDAY movie it comes off as a bit far-fetched.
Gray's character of Diana Kimble has a run in with the bounty hunter, Creighton Duke, who makes such a scene, that the local cops run him in for harassment. Diana talks to her daughter's ex-boyfriend, Steven (John D. LeMay: THE FREEWAY MANIAC, FRIDAY THE 13TH: THE SERIES) who just so happens to be at the diner where Diana works, and the scene went down. She says she has more to talk to him where it comes to her daughter, Jessica (Kari Keegan: MIND GAMES) and for him to come over to her place at 11:00 that night. He agrees. The two part.
A sidenote here:
Way back when I was still "on the market" as it were, if a woman invited me to come to her place at 11 in the p.m., we weren't going to be doing much talking. Somewhere during my visit, alcohol was going to be served, Barry White was going to make an appearance and the Satin Sheet Tango was going to commence. So, what if Steven and Jessica had slammed each other. Erin Gray was still a hottie. Steven was in his sexual prime. Trust me; my scenario probably makes more sense to you than any of the movie. Lonely people do some shit they wouldn't do under ordinary circumstances.
But that doesn't happen.
TRIVIA
At a worldwide box office cume of $15.9 million, JASON GOES TO HELL was both a financial flop and the highest grossing Horror movie of 1993, in the U.S.
Actor Julie Michaels met her future husband, stunt coordinator and trainer, Peewee Piemonte, on the set.
Actor Kari Keegan (Jessica) was so put off by her bad experience making this movie that she finished her obligations and quit acting.
It was actor Steven WIlliams idea to play his character of Creighton as a cowboy.
Adam Marcus was a newborn noob to filmmaking. Why on earth wasn't he being guided, especially on such an important franchise, by Sean, the experienced producer (that's Sean's job, yet nobody in the production pipeline was even bothering to check the Dailies!)?
---
You know something isn't right when one of the creators, and incidentally, one of the producers as well, Sean S. Cunningham, has nothing good to say about the film.
Sean really should have stepped in and lowered the boom. I'm not sure why he didn't, but maybe one day it will come to light.
Nevertheless, Steven makes it to Diana's house, but he is too late. Jason has been there, and the cops get there shortly thereafter when Diana put out a call via 911, but as always, the cops are a day late and a dollar short. Diana is dead. Jason is gone. Steven is there with blood all over his clothes pontificating his innocence. The circumstances being what they are, the police don't believe him and take him to the lock up.
While in there, he discovers two things: his ex-girlfriend, Jessica, has a baby that in all likelihood is his, and Creighton Duke tells him, painfully, what Jason is doing back in Crystal Lake and what he is going to do to accomplish this. They devise a plan so preposterous that someone catching the movie around this point would think they were watching a comedy flick. I know I thought the same thing when I saw the movie for the first time. It plays out in many ways like one.
Once Steven is out, he heads to the Voorhees old residence, a two-floor deal that doesn't look to be in bad shape, even after having been empty for years, at least, since Pamela bit the dust. So why didn't Jason go back there to live instead of the old shack he pieced together, or the cabins at the camp? Yeah, I don't think the film makers thought this through very well.
None of what happens next makes any sort of sense.
Steven is recaptured, intentionally, this time, so he can hook up with Jessica, and get her and the baby to safety. Creighton Duke escapes and he, Steven and Jessica get ready to throw down on a newly arisen Jason Voorhees. It's after this, we get our last movie trivia bit that comes about and probably the coolest one so far. It has to do with Jason's fellow Horror movie serial killer and eventual nemesis, Freddy Krueger of A NIGHTMARE ON ELM STREET fame.
FINAL THOUGHTS
From a story by first time writer AND feature film Director, Adam Marcus, this movie is a mess. One. Big. Sloppy. Mess. I must really be a glutton for punishment if I agreed to take this one on again. My brain hurts. Just reliving it is giving me a massive headache. I need some Tylenol. Stat.
One Shriek Girl


This review copyright 2021 E.C.McMullen Jr.