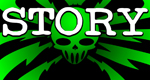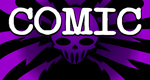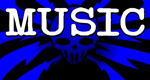 You Support This Site
When You Buy My Books
E.C. McMullen Jr.
PERPETUAL
BULLET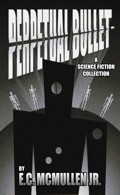 "'Some People' ... may be the standout story in the book."
-

John Grant

, Infinityplus

E.C. McMullen Jr.
WILLOW BLUE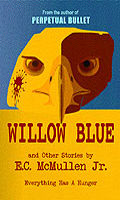 "'Willow Blue' will burrow under your skin and stay there long after you've put the book down."
- Jeffrey Reddick, Creator of
FINAL DESTINATION

IN OTHER BOOKS
E.C. McMullen Jr.'s
short story
CEDO LOOKED LIKE PEOPLE
in the anthology
FEAR THE REAPER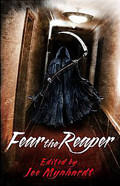 "This Ray Bradbury-esque is one of the most memorable and one of the more original stories I've read in a long time."
- Steve Isaak,
Goodreads

HORROR 201:
The Silver Scream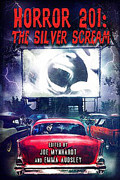 Filmmaker's Guidebook
featuring
RAY BRADBURY,
JOHN CARPENTER,
WES CRAVEN,
TOM HOLLAND,
E.C. McMULLEN Jr.,
GEORGE A. ROMERO,
and many more.



Extensively quoted in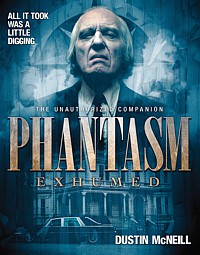 PHANTASM
EXHUMED
The Unauthorized Companion

Robert S. Rhine's
SATAN'S 3-RING
CIRCUS OF HELL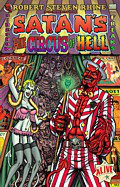 Forward by
GAHAN WILSON &
FEO AMANTE.
Featuring comics by
ALEX PARDEE,
WILLIAM STOUT,
STEVE BISSETTE,
FRANK DIETZ,
JIM SMITH,
FRANK FORTE,
ERIC PIGORS,
MIKE SOSNOWSKI,
OMAHA PEREZ,
DAVID HARTMAN,
STEVEN MANNION,
and more!

And
IN CINEMA


E.C. McMullen Jr.


Head Production Designer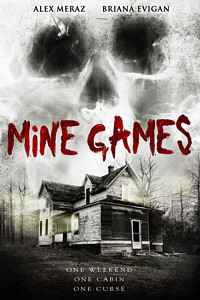 MINE GAMES


(Starring:
JOSEPH CROSS, BRIANA EVIGAN,
ALEX MERAZ)

Dept. head
Special Effects Make-Up
(SFX MUA)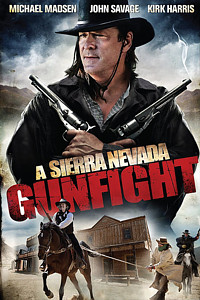 A SIERRA NEVADA
GUNFIGHT
(MICHAEL MADSEN & JOHN SAVAGE).

Production Designer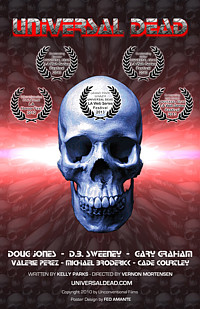 UNIVERSAL DEAD
(DOUG JONES,
D.B. SWEENEY,
GARY GRAHAM)

ART DIRECTOR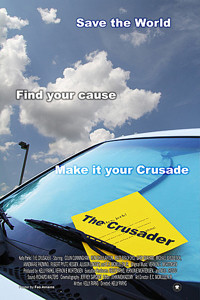 THE CRUSADER
(COLIN CUNNINGHAM,
GARY GRAHAM)
Review by
E.C. McMullen Jr.

THE MATRIX

- 1999
USA Release: March 31, 1999
Warner Brothers Pictures
Rated: Australia: M / France: Rated U / Germany & Netherlands: 16 / Hong Kong: IIB / Italy: T / Norway & Sweden: 15 / Spain: 18 / UK: 15 / USA: R
WOW! WOW! WOW!
SF / Suspense / Thriller at its finest!
Need I say more? Well, okay!
This is the ONLY good adventure movie that Keenue Reeves (RIVER'S EDGE, DRACULA [1992], THE DEVIL'S ADVOCATE) has ever starred in. Once you see this you will kiss SPEED good-bye! You don't need SPEED, you've got THE MATRIX.
The Science is good if implausible and the Special Effects are stunning and weave well into the movie. The scare is in the ideas presented as well as the movie's chilling creepy secret. So many ideas are thrown at you in such a rush that, if you only see it once, you may wonder why the characters did this that or the other thing. So see it twice, at least!
The movie starts with Trinity (Carrie-Anne Moss: MEMENTO, THE MATRIX RELOADED) running from the law, shooting up the city and making some amazing acrobatics in her attempt to escape pursuit. This is an excellent opening scene and whets the imagination for all that is to come.
Keenue Reeves portrays Neo, a lost soul who is wasting his life at work and at home in front of a computer monitor. He is searching the internet, searching all the electronic media, for an answer to a question he doesn't have. He knows that something is not quite right in life, but he has no idea whether it is all life or just his own.
Enter Morpheus (Lawrence Fishburne: EVENT HORIZON, THE MATRIX RELOADED). Just a voice at first, Morpheus tells Neo that he has the answers Neo seeks. He tells him through other people or through cell phones. Morpheus is connected and known among the hacker tech underground - but he is never seen.
Good guys / bad guys, they all wear black. For awhile, the movie leaves you wondering just who is who.
The government Men In Black are led by Agent Smith (Hugo Weaving: LORD OF THE RINGS, THE MATRIX RELOADED). To Smith, Morpheus is a dangerous psycho terrorist. A man who takes in susceptible people and uses them as suicidal fodder for his own purposes. Many die in service to Morpheus, but Morpheus is never harmed.
But our resident science geek, Kelly Parks, does have a
!!!SCIENCE MOMENT!!!:
This is a great movie in so many ways. But when I watch it I always fast forward through the scene where Morpheus explains to Neo about how the AI's use humans as batteries because the idea is SO FREAKING STUPID! It's the simplest of most obvious physics to demonstrate that you'd get more energy by taking the food you're feeding these people and burning it. That way you wouldn't lose the calories wasted by the incredibly inefficient heat engine known as the human body.
For the rest of this, go to THE SCIENCE MOMENT/The Matrix.
A review should never be a spoiler and for me to say more gives away key plot points that come as surprises throughout the movie. This movie is armed to the gills with plot points, twists, turns and surprises. Instead let me introduce the people behind THE MATRIX.
TRIVIA
Easter Eggs
If you go to Whatisthematrix
and choose the flash version there will be an interface much like the computers in the ship. Along with the screens is a little keyboard - if you click it, a screen pops up to enter your password or e-mail. If you type in
steak
it will send you to a new web site with really cool stuff like a song that was made by foley artists and is really kick ass! From there it gives you a new password "Geof".
When you are through, go check out
eeggs.com.
---
Actor Will Smith (MEN IN BLACK, I, ROBOT, I AM LEGEND) was first offered the role of Neo, but because he didn't understand it, he turned it down to star in Wild Wild West instead.
---
The original THE MATRIX script.
THE MATRIX was both written and directed by Larry & Andy Wachowski (BOUND, both wrote ASSASSINS). While they may be newcomers to the audience, the same cannot be said for Producer Joel Silver.
Joel has produced such classic movies as THE WARRIORS and PREDATOR as well as TALES FROM THE CRYPT: DEMON KNIGHT and BORDELLO OF BLOOD.
If this film seems to borrow from other dark movies of the nineties, it is not too surprising since Executive Producer Andrew Mason also produced DARK CITY and was Visual Effects Supervisor on THE CROW.
Additional credit, for the amazing fight scenes that you will see, go to Hong Kong's Yuen Wo Ping. Using low tech gadgetry, Wo Ping has produced far better fights than could be created using Blue Screen and CGI.
Steve Courtley (MAD MAX, MAD MAX: THE ROAD WARRIOR) is the Special Effects Supervisor for THE MATRIX, handling everything from models to pyrotechnics: The "live-action" effects, so to speak.
John Gaeta is the Visual Effects Supervisor (CGI). His company Manex also did the SFX work on EVENT HORIZON and STARSHIP TROOPERS. The other major players in the SFX quarters are D-Film (DARK CITY) and Animal Logic (FACE / OFF). These smaller EFX houses are turning out the more believable effects these days, probably owing to the fact that movie goers are learning to recognize the ILM and Dreamworks "look". Animal Logic, for example, takes a very unique, organic approach to SFX, using a wide variety of ideas in the unlikeliest of places, such as live action shots of water flowing to simulate the movement of digital numbers across a screen.
It is not killing anything to reveal that there is a computer program working behind the scenes in the plot of this movie, and though never credited, the machines of this world are clearly Giger inspired in their bio-mechanics.
From Special effects to Visual effects, to Fight choreography to Photography direction to Editing, this movie was meant to wow you and knock you for a loop. The days of fun SF/Horror/Thriller movies like ALIEN, ALIENS, THE FLY (1986), TERMINATOR, TERMINATOR 2, and TOTAL RECALL are not dead. In only their second movie (2nd movie!) the Wachowski Brothers have created a Science Fiction/Horror/Thriller/Action/Adventure masterpiece of filmaking. Welcome THE MATRIX.






This review copyright 1999 E.C.McMullen Jr.