Review by
Kelly Parks

THE TERMINATOR

- 1984
USA Release: October 26, 1984
Hemdale Film, Pacific Western, Euro Film Funding, Cinema 84, Orion Pictures
Ratings: Australia: M / Finland: K-18 / Germany, Norway, & U.K.: 18 / Sweden: 15 / USA: R:
Is it really that difficult? It must be because it's so rare.
If you have any kind of science background at all (liberal arts majors can stop reading now), there are two critical features a good sci-fi film must have. First, a good, interesting, entertaining plot and second: good science. This is not nit-picking – it's no different than a doctor insisting on accurate details on ER. Because if you spot something presented as scientific fact that you know is wrong, it destroys your suspension of disbelief.
THE TERMINATOR is that rare example of a movie that qualifies on both counts. The story MOVES! You're hooked from the start and never given a chance to relax. AND the science behind it works AND this is the only movie I've ever seen that understands the difference between lasers and plasma beams. I'd be willing to bet the farm that battlefields 50 years from now will look very familiar to anyone who's seen this movie.
!!!SCIENCE MOMENT!!!:
Now that I have praised the science, I feel compelled to add that, of course, there is no scientific basis for expecting time travel will ever be possible. Some theories do allow for it under very extreme circumstances (wormholes), but even those theories make it clear that if you could build a time machine, you could never use it to go back to a time before the time machine itself existed. But I don't consider that an issue here. Time travel is a traditional plot device, like hyperspace, and I'm willing to let it go.
For more science on the other Terminator movies, go to THE SCIENCE MOMENT page.
The story begins with a garbage truck. It's late at night and the truck is emptying dumpsters when from nowhere strange arcs of electricity appear. There's a flash of light and there he is: a naked Terminator (Arnold Schwarzenegger: TERMINATOR 2, TOTAL RECALL). He comes across a group of punk rockers (this was the early 80's), lead by a very young Bill Paxton (ALIENS, NEAR DARK, FRAILTY) and kills them when they refuse his flat, emotionless demand to give him their clothes.
Meanwhile, in another part of town, the lightning arcs again and future soldier Kyle Reese (Michael Biehn: ALIENS, MEGIDDO: OMEGA CODE 2) drops naked to the pavement. Unlike THE TERMINATOR, it's clear right away that this visitor feels pain and shows emotion.
TRIVIA


You've heard about the Harlan Ellison connection. Now hear about it from Ellison himself.
TERMINATOR ORIGINS



KELLY PARKS INTERVIEWS LANCE HENRICKSON


At the 2005 San Diego Comic Con, our reviewer, Kelly Parks, interviewed Lance Henrickson (TERMINATOR, ALIENS, NEAR DARK, ALIEN3, ALIEN VS PREDATOR).
Check out this exclusive video interview at



Apple.com/ipod

Also available at
YouTube.com
It also becomes clear that both characters are searching for a woman named Sarah Connor. Two unfortunate women with that name are killed by THE TERMINATOR before we meet the intended Sarah Connor (Linda Hamilton: TERMINATOR 2). She narrowly avoids death through the help of Reese, who we learn was sent specifically to protect her.
Another very cool thing this movie has going for it is the way it handles exposition. Up until now everything has been shown rather than spoken (which, duh!, is the way movies are SUPPOSED to be done). But when Reese rescues Sarah he has to tell her (and us) that the reason all this is happening is because in the near future a super-intelligent computer called SkyNet will trigger a nuclear war in order to exterminate humanity.
To finish the job, SkyNet builds robot tanks, aircraft and soldiers like the Terminator. This genocide fails only because of a man named John Connor, who leads humanity to victory in the future. In a last, desperate act, SkyNet (who reminds me A LOT of Colossus from the movie THE FORBIN PROJECT) sends a Terminator back through time to ensure that John Connor is never born, by killing his mother, Sarah.
Reese tells Sarah all this in bits and pieces as the two of them run for their lives from the unstoppable Terminator. The exposition blends so well with the action that you hardly notice. Excellent job.
An excellent job is the standard for co-Writer / Director James Cameron (ALIENS, TERMINATOR 2). His reputation for being a perfectionist may make him difficult to work with, but it's all up there on the screen. The only stain on his and this movie's reputation involves well known science fiction writer Harlan Ellison. Ellison sued Cameron, claiming that elements of this movie were taken from his short stories "Soldier" and "Demon With a Glass Hand." One result of the lawsuit was a change in the film credits giving story credit to Ellison.
Unfortunately, this movie gets an
!!!UNFAIR RACIAL CLICHÉ ALERT!!!:
There is only one black guy with a speaking part in this movie and der Terminator slaughters him. Not surprising, this is an Arnold Schwarzenegger movie and Arnold either kills or leaves for dead every black guy in every SF / Horror / Thriller movie he has ever made. I like Arnold Schwarzenegger and I like his movies, but DAMN! It's so typical that, the second you see the black guy you think, "Well, he's a corpse!"
For more on this issue, visit THE UNFAIR RACIAL CLICHÉ ALERT page.
Excellent action, good science, and a compelling story with characters you really care about makes it easy to give THE TERMINATOR 5 Shriek Girls.






This review copyright 1998 E.C.McMullen Jr.
LOVE THIS SITE?
Support it when you buy my books
E.C. McMullen Jr.
PERPETUAL
BULLET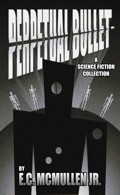 "'Some People' ... may be the standout story in the book."
- John Grant, Infinityplus
WILLOW BLUE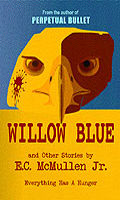 "'Willow Blue' will burrow under your skin and stay there long after you've put the book down."
- Jeffrey Reddick, Creator of
FINAL DESTINATION
IN OTHER BOOKS
E.C. McMullen Jr.'s
short story
CEDO LOOKED LIKE PEOPLE
in the anthology
FEAR THE REAPER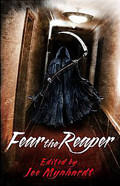 "This Ray Bradbury-esque is one of the most memorable and one of the more original stories I've read in a long time."
- Amazon Review
HORROR 201:
The Silver Scream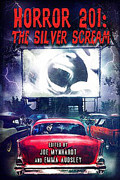 Filmmaker's Guidebook
featuring
RAY BRADBURY,
JOHN CARPENTER,
WES CRAVEN,
TOM HOLLAND,
E.C. McMULLEN Jr.,
GEORGE A. ROMERO,
and many more.
Extensively quoted in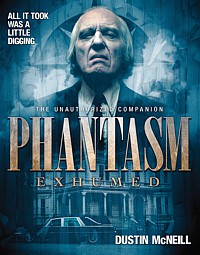 PHANTASM
EXHUMED
The Unauthorized Companion
Robert S. Rhine's
SATAN'S 3-RING
CIRCUS OF HELL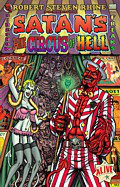 Forward by
GAHAN WILSON &
FEO AMANTE.
Featuring comics by
ALEX PARDEE,
WILLIAM STOUT,
STEVE BISSETTE,
FRANK DIETZ,
JIM SMITH,
FRANK FORTE,
ERIC PIGORS,
MIKE SOSNOWSKI,
OMAHA PEREZ,
DAVID HARTMAN,
STEVEN MANNION,
and more!
Also
IN CINEMA
E.C. McMullen Jr.
Head Production Designer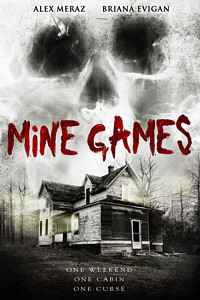 MINE GAMES
(Starring:
JOSEPH CROSS, BRIANA EVIGAN,
ALEX MERAZ)
PRODUCTION DESIGNER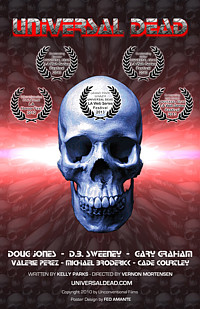 UNIVERSAL DEAD
(DOUG JONES,
D.B. SWEENEY,
GARY GRAHAM)
ART DIRECTOR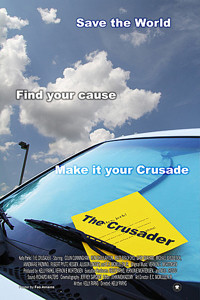 THE CRUSADER
(COLIN CUNNINGHAM,
GARY GRAHAM)