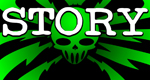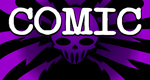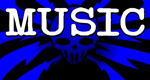 Support This Site

When You Buy My Books
E.C. McMullen Jr.
PERPETUAL
BULLET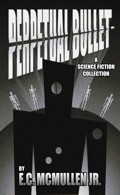 "'Some People' ... may be the standout story in the book."
-

John Grant

, Infinityplus

E.C. McMullen Jr.
WILLOW BLUE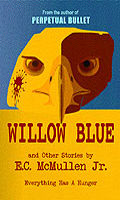 "'Willow Blue' will burrow under your skin and stay there long after you've put the book down."
- Jeffrey Reddick, Creator of
FINAL DESTINATION

IN OTHER BOOKS
E.C. McMullen Jr.'s
short story
CEDO LOOKED LIKE PEOPLE
in the anthology
FEAR THE REAPER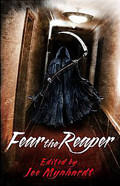 "This Ray Bradbury-esque is one of the most memorable and one of the more original stories I've read in a long time."
- Amazon Review

HORROR 201:
The Silver Scream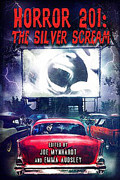 Filmmaker's Guidebook
featuring
RAY BRADBURY,
JOHN CARPENTER,
WES CRAVEN,
TOM HOLLAND,
E.C. McMULLEN Jr.,
GEORGE A. ROMERO,
and many more.



Extensively quoted in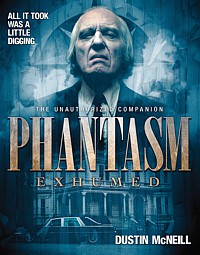 PHANTASM
EXHUMED
The Unauthorized Companion

Also
IN CINEMA
E.C. McMullen Jr.
Head Production Designer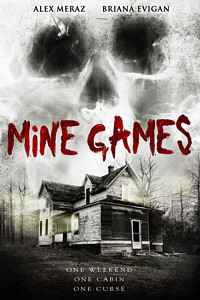 MINE GAMES


(Starring:
JOSEPH CROSS, BRIANA EVIGAN,
ALEX MERAZ)
Review by
Brian Knight

JULIA

- 1975
by Peter Straub
USA Publication: July 05, 2000
Ballantine Books
PB - $7.99
ISBN: 0345438655
There is a man, a writer of great skill, respected by his peers and admired by his readers. We all know his name. In 1979 he wrote a book called GHOST STORY and became a legend. But before GHOST STORY, there was JULIA.
Besides being a damn fine ghost story in its own right, JULIA is probably the finest modern gothic novel (if 1975 can still be considered modern that is) that I can name. Not gothic, or "Goth," like white pancake and black lipstick is gothic, but gothic like Mary Shelly and Bram Stoker. To me JULIA is to ghosts what DRACULA is to vampires and FRANKENSTIEN is to mad scientists and monsters.
It is simply one of the best ghost stories (a dead tie with GHOST STORY itself) I have ever read, but JULIA is not just a story about ghosts. It is a great people story too. Mostly what I felt for the players in this story bordered between a low-grade disgust and outright loathing, but damn it I felt these emotions with an intensity I hardly ever feel for real flesh and blood people, let alone characters on paper. The one sympathetic character (the only one I felt sympathy for anyway) was the book's namesake, Julia Lofting.
Julia Lofting: Scared, confused, and half mad from the tragic and gruesome death of her daughter Kate, Julia Lofting begins what she hopes will be a new, happier life. Just released from a short-term committal, Julia decides that her husband's infidelities and cruelties are not worth bearing without their daughter. She leaves Magnus Lofting, and after a short search buys an old house on Ilchester Place. The house, predictably enough, seemed to call to her, draw her to it.
The day she moves in she sees a blond child playing in the park, nearly a girl so like her dead daughter she at first believes it is Kate's ghost. This girl is not like her Kate though; she does awful things. Circumstances and the presence of the horrible ghostly child force Julia to explore her place in her new home's past, and her ties to the malevolent child. As she comes closer to learning the truth of her haunting, she is forced to face the truth of her own daughter's death; not a constructive thing for somebody who was already half mad.
Magnus Lofting: Domineering, powerful, Magnus Lofting will stop at nothing to get Julia back by persuasion, force, or legal maneuvering. He is willing to commit Julia for life if need be rather than lose her, or her family fortune. The one thing he fears even more than losing Julia and her money, is the possibility of his adopted brother, the hated Mark Berkeley gaining Julia's affections and money for himself.
"I'd happily kill you if you ever slept with Mark," he had told her once, but does he mean it?
Lily Lofting: Cold, calculating, and possessive of her brother, Magnus, Lily Lofting at first despises Julia's intrusion into her brother's life, and her family. Only the passage of time and the birth of her niece, Kate, will soften her attitude toward the young American girl who married her brother. Or maybe it's the extravagant gifts Magnus buys her with Julia's money. When Julia leaves Magnus she confides in Lily, even going as far as showing her soon to be ex-sister-in-law her new home. Though Lily immediately betrays Julia to Magnus, she plays the part of friend to Julia, and loving sister to Mark, to the hilt. Where do her true loyalties rest? Is she under Magnus's control, or does she control Magnus?
Mark Berkeley: Shiftless and irresponsible, Mark is a teacher, self styled communist, and wanna-be writer. His interest in Julia began the moment he met her as Magnus's intended bride. He is attracted to Julia in more ways then one, her looks, soft-spoken intelligence, and (I'm seeing a pattern here) her money. More than that though, he sees her as a chance to hurt Magnus, the brother who never accepted him.
When Julia leaves Magnus, Mark sees his opportunity to snub his adoptive brother in a truly monumental way. His friendly flirtations in the past, and the dangerous friendship he and Julia had shared behind Magnus's back pave the way for Mark's sleazy plan.
But there is more to Mark than meets the eye. He is the wild card in JULIA.
Olivia Rudge: Poor lost soul, or evil incarnate?
JULIA is a tale of intrigue, dysfunction, and death wrapped in a tight and highly readable package. Peter Straub is a master, and if GHOST STORY didn't prove it to you then JULIA will.
I give JULIA a confident 5 bookwyrms. Now go read it!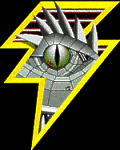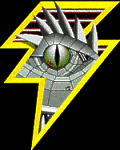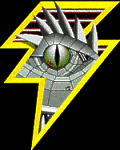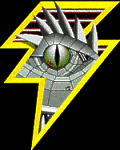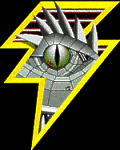 This review copyright 2001 E.C.McMullen Jr.