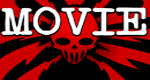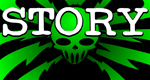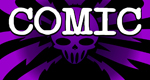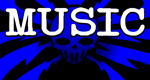 Support This Site

When You Buy My Books
E.C. McMullen Jr.
PERPETUAL
BULLET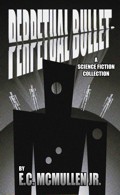 "'Some People' ... may be the standout story in the book."
-

John Grant

, Infinityplus

E.C. McMullen Jr.
WILLOW BLUE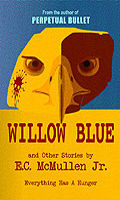 "'Willow Blue' will burrow under your skin and stay there long after you've put the book down."
- Jeffrey Reddick, Creator of
FINAL DESTINATION

IN OTHER BOOKS
E.C. McMullen Jr.'s
short story
CEDO LOOKED LIKE PEOPLE
in the anthology
FEAR THE REAPER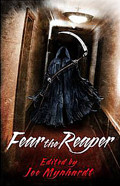 "This Ray Bradbury-esque is one of the most memorable and one of the more original stories I've read in a long time."
- Steve Isaak,
Goodreads

HORROR 201:
The Silver Scream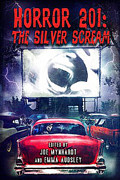 Filmmaker's Guidebook
featuring
RAY BRADBURY,
JOHN CARPENTER,
WES CRAVEN,
TOM HOLLAND,
E.C. McMULLEN Jr.,
GEORGE A. ROMERO,
and many more.



Extensively quoted in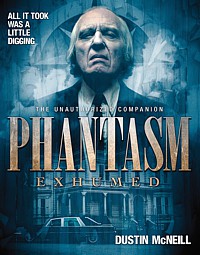 PHANTASM
EXHUMED
The Unauthorized Companion

Robert S. Rhine's
SATAN'S 3-RING
CIRCUS OF HELL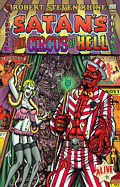 Forward by
GAHAN WILSON &
FEO AMANTE.
Featuring comics by
ALEX PARDEE,
WILLIAM STOUT,
STEVE BISSETTE,
FRANK DIETZ,
JIM SMITH,
FRANK FORTE,
ERIC PIGORS,
MIKE SOSNOWSKI,
OMAHA PEREZ,
DAVID HARTMAN,
STEVEN MANNION,
and more!

Also
IN CINEMA
E.C. McMullen Jr.
Head Production Designer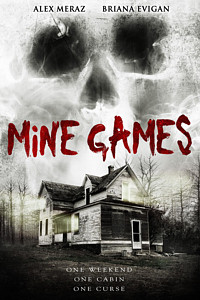 MINE GAMES


(Starring:
JOSEPH CROSS, BRIANA EVIGAN,
ALEX MERAZ)

Dept. head
Special Effects Make-Up
(SFX MUA)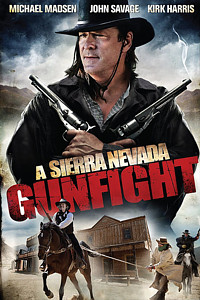 A SIERRA NEVADA
GUNFIGHT
(MICHAEL MADSEN & JOHN SAVAGE).

Production Designer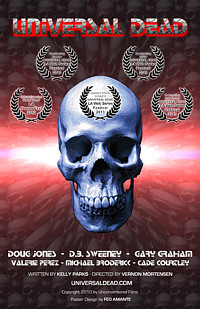 UNIVERSAL DEAD
(DOUG JONES,
D.B. SWEENEY,
GARY GRAHAM)

ART DIRECTOR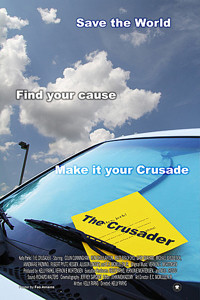 THE CRUSADER
(COLIN CUNNINGHAM,
GARY GRAHAM)
Review by
Kristopher Monroe

ACCION MUTANTE

- 1993
USA Release: April 7, 2003
El Desa S.A. (Spain), CIby 2000 (France)
Ratings: France: -12 / UK: 18 / USA: Unrated
Fantastical movies with richly imagined alternate universes - be they futuristic or a slightly askew present - are, sadly, few and far between. I am thinking of films such as BRAZIL and, well . . . there aren't many comparisons. Frequently these films come with a biting social commentary and are often infused with violence - Fight Club may or may not be included in this sub-genre. I must admit that these are some of my favorite movies, but there are just not enough of them being made for my appetite. One must begin to look toward the non-English films to find these culinary delights. Delicatessen is one of the few that come to mind.
In Spanish cinema, Alexandro Jodorowsky is known for his surreal works such as El Topo and SANTE SANGRE. Now there is another director that can fill in some of the long stretches between bizarre spoof and fantasy. Álex de la Iglesia has made three notable films to date, but only two are relevant to this discussion - DAY OF THE BEAST and ACCION MUTANTE which were both co-written with Jorge Guerricaechevarría. DAY OF THE BEAST is more recent and deals with a priest who is tracking down Satan incarnate. ACCION MUTANTE is his first film and the one I am including in this sub-genre of fantastical films.
The artsy director Pedro Almodovar produced ACCION MUTANTE and it is a mind boggling debut. I would sum it up by describing it as over-the-top Peter Jackson (BAD TASTE, DEAD ALIVE, THE FRIGHTENERS, THE LORD OF THE RINGS) silliness with CITY OF LOST CHILDREN atmosphere in outer space.
I am always loathe to describe any movie in detail for fear of ruining parts, but suffice it to say that this movie ventures far and wide. It deals with a group of handicapped social misfits (non-genre actors) who are waging terrorist attacks on the beautiful, rich and powerful. Their master plan of extorting kidnapping money from a powerful businessman (Fernando Guillén Cuervo) become compromised when the in-fighting begins, and is compounded when the victim (Frédérique Feder as Patricia Orujo) develops Stockholm Syndrome. The social critiques abound and some of the funniest scenes involve futuristic shows and commercials that make one think of the heart-valve advertisements in Verhoeven's ROBOCOP.
ACCION MUTANTE is rife with weirdness and violence which I will admit a penchant for. There is absolutely no way to know where the story is going next and nothing is off limits. The film is, of course, subtitled for English speakers and while I prefer subtitles this film could benefit from dubbing. There is so much going on on-screen (special effects by CITY OF LOST CHILDREN team) that you almost have to watch it twice - once to keep up with the story and once to catch everything going on visually. Before you deem me a Philistine, know that dubbing is the norm in Europe - only we Americans find subtitling esthetically superior.
While there remains a dearth of good bizarre films of the fantastic (ACCION MUTANTE is six years old being released in 1993), there are some gems out there waiting to be discovered. It just requires some searching. So while you're waiting on that sequel to the MATRIX, go find ACCION MUTANTE and treat yourself to a wild ride to interplanetary mayhem.
I give this movie four shriek girls.

This review copyright 1999 E.C.McMullen Jr.

Kristopher Monroe
Manages an Independent "art-house" theater in Atlanta, Georgia - which was one of the first theaters in the country to show THE BLAIR WITCH PROJECT.
"I got to witness first-hand the Blair Witch frenzy - someone puked in the theatre, hallway or bathroom almost every night, we had sell-out crowds and the media descended on us en masse since we were one of the first theatres to show it in the country.
Reporters were calling all the time and, as a manager, I was personally interviewed by someone from Time, Associated Press and The Atlanta Journal/Constitution."
Weird Times published Kristopher's review of THE BLAIR WITCH PROJECT in iss.#14.
The following are Kristopher's Horror Fiction credits:
A FLOWER OF HOPE - Of Unicorns and Space Stations
APPLE - MindMares
SPURIOUS WRATH AND LAUGHTER FROM 'OUT THERE' - Fighting Chance