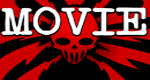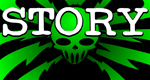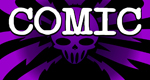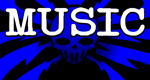 You Support This Site
When You Buy My Books
E.C. McMullen Jr.
PERPETUAL
BULLET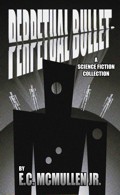 "'Some People' ... may be the standout story in the book."
-

John Grant

, Infinityplus

E.C. McMullen Jr.
WILLOW BLUE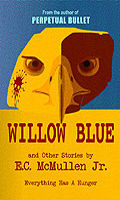 "'Willow Blue' will burrow under your skin and stay there long after you've put the book down."
- Jeffrey Reddick, Creator of
FINAL DESTINATION

IN OTHER BOOKS
E.C. McMullen Jr.'s
short story
CEDO LOOKED LIKE PEOPLE
in the anthology
FEAR THE REAPER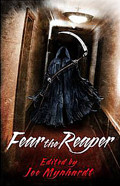 "This Ray Bradbury-esque is one of the most memorable and one of the more original stories I've read in a long time."
- Steve Isaak,
Goodreads

HORROR 201:
The Silver Scream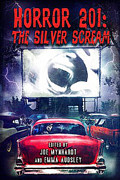 Filmmaker's Guidebook
featuring
RAY BRADBURY,
JOHN CARPENTER,
WES CRAVEN,
TOM HOLLAND,
E.C. McMULLEN Jr.,
GEORGE A. ROMERO,
and many more.



Extensively quoted in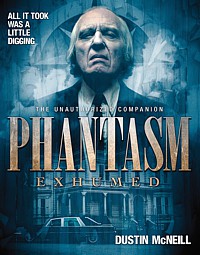 PHANTASM
EXHUMED
The Unauthorized Companion

Robert S. Rhine's
SATAN'S 3-RING
CIRCUS OF HELL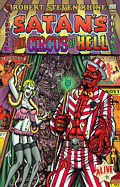 Forward by
GAHAN WILSON &
FEO AMANTE.
Featuring comics by
ALEX PARDEE,
WILLIAM STOUT,
STEVE BISSETTE,
FRANK DIETZ,
JIM SMITH,
FRANK FORTE,
ERIC PIGORS,
MIKE SOSNOWSKI,
OMAHA PEREZ,
DAVID HARTMAN,
STEVEN MANNION,
and more!

And In
CINEMA


E.C. McMullen Jr.


Head Production Designer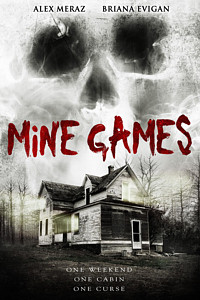 MINE GAMES


(Starring:
JOSEPH CROSS, BRIANA EVIGAN,
ALEX MERAZ)

Dept. head
Special Effects Make-Up
(SFX MUA)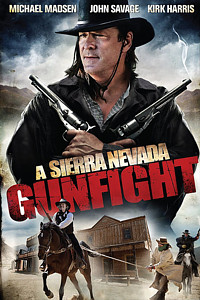 A SIERRA NEVADA
GUNFIGHT
(MICHAEL MADSEN & JOHN SAVAGE).

Production Designer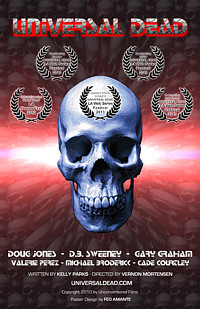 UNIVERSAL DEAD
(DOUG JONES,
D.B. SWEENEY,
GARY GRAHAM)

Art Director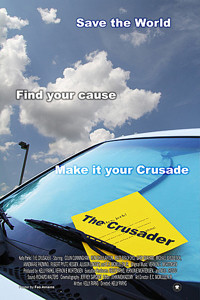 THE CRUSADER
(COLIN CUNNINGHAM,
GARY GRAHAM)
Review by
E.C. McMullen Jr.

THE FRIGHTENERS

- 1996
USA Release: July 19, 1996
WingNut Films/Universal Pictures
Rated: Australia & New Zealand: M / Finland: K-16 / Germany: 18 /
Italy: VM14 / Norway: 11 / Spain: 13 / Sweden & U.K.: 15 / USA: R
This movie stars Michael J. Fox in one of his best, yet least appreciated roles.
Michael J. Fox is, in my opinion, an outstanding actor. Though talented and learned at the same time, his many goofball movies (CLASS OF 1984, TEEN WOLF, MARS ATTACKS!) have put him in a class in most people's minds with Jim Varney rather than, say Harrison Ford. Too damn bad, but despite critical raves for his more serious roles, Fox will be permanently entrenched in Comedy. Not a bad thing if the comedy is good. For THE FRIGHTENERS the comedy is quite good though the horror is often overwhelmed instead of heightened by the Special Effects.
Think SPAWN for SFX overwhelming the Horror.
Think POLTERGIEST for SFX heightening the Horror.
THE FRIGHTENERS, though supposedly taking place in a seaside village somewhere in the USA, was actually filmed in its entirety in New Zealand (Home of Director Peter Jackson: BAD TASTE, BRAIN DEAD aka DEAD ALIVE, THE LORD OF THE RINGS trilogy, KING KONG [2005]).
Robert Zemekis (DEATH BECOMES HER, [TV] TALES FROM THE CRYPT [Various episodes]) is only listed as Executive Producer, which is usually the effluvial credit on any movie. From the very opening of THE FRIGHTENERS however, we can see Zemekis obvious footprints as in your face, wild ride Special Effects (Wes Ford Takahashi and crew) are thrown at us with neither substance or context. Not knowing where we are, there is nothing scary or even interesting in the opening. Though this first scene starts with the wonderful Dee Wallace-Stone (THE STEPFORD WIVES, THE HILLS HAVE EYES, THE HOWLING, CUJO, CRITTERS, ABOMINABLE), the movie doesn't get on its feet until Fox makes his appearance.
Fox plays Frank Bannister; a bitter con man who gyps people out of their money by claiming to rid their houses of ghosts. The twist here is, the houses really do have ghosts, infestation courtesy of Frank who, since a traumatic car accident, has the ability to see, hear, and talk to them: with the help of his ghostly crew Cyrus, the Disco man (Chi McBride: I, ROBOT), Stuart the Nerd (Jim Fife: A KISS BEFORE DYING, [TV] DARK SHADOWS -1990), and the Hangin' Judge (John Astin: THE ADDAMS FAMILY [TV], GREMLINS 2: The New Batch). John Astin plays with his typical Out-In-Left-Field personna.
Frank makes a meager living as a two bit ghostbuster (why the ghosts work for him is never made clear). Life for Frank is acceptable if somewhat mediocre, until things start happening in the present that tie in with his traumatic past. Frank begins seeing numbers glowing on peoples foreheads. Soon after, these people die of unknown causes.
"As if someone reached into their chest and crushed their heart."
As Frank starts running around to find the cause for the sudden rash of deaths occuring in his small town, certain vile secrets of the town's past are revealed and the whole movie slides into a Grand Guignol of chases and murders.
Few Horror movies that attempt comedy are genuinely successful. Personally, I think GHOSTBUSTERS was the funniest horror movie ever made. YOUNG FRANKENSTEIN second, and MOTEL HELL is a close third. THE FRIGHTENERS isn't too far behind at fourth. This is largely thanks to the flinching pinched performance of timid F.B.I. Special Agent Milton Dalmers (Wonderfully played by Jeffery Combs: RE-ANIMATOR, FROM BEYOND, HOUSE ON HAUNTED HILL [1999]).
"He investigated cults for ten years."
Is the off-the-cuff explanation for his jittery behavior. Combs steals all his scenes with his ultra pale skin and his pasted to the skull hair style accenting his every movement. The guy is a hoot!
Trini Alvarado is Lucy Lynskey (THE CHAIR), the only person who believes Frank. Alvarado played Lucy quite well in that the movie calls for her going from mousy to warrior. This would seem to be an impossible task for any actress without a wink and a nod to the audience. You would expect the transition to be farcical. Alvarado pulls off the transformation without flaw, so much so that I didn't even appreciate what she had accomplished until my 3rd viewing of the picture. Peter Dobson (DOPPLEGANGER, TERRIFIED, DEAD COLD) plays Ray Lynskey, Lucy's skeptical, self-absorbed husband, who doesn't believe in Frank's abilities until it is too late.
Dee Wallace-Stone as Patricia Bradley is given the heaviest burden, having to go through a wide range of personas and emotions as the scared and scarred, sheltered woman child with a dark past. The rest of the cast turns in fine supporting roles, but without the aid of special effects, they don't add a whole lot to their parts. Thanks to the script, they really weren't supposed to.
!!!UNFAIR RACIAL CLICHÉ ALERT!!!:
And it is the weirdest Unfair Racial Cliché Alert I've yet to write,
Check out the UNFAIR RACIAL CLICHÉ ALERT/Frighteners page. Beware though! There are Spoilers there!
As Directed by New Zealand's own Peter Jackson (BAD TASTE, BRAIN DEAD, HEAVENLY CREATURES), and written by the tag team of Frances Walsh (BRAIN DEAD, HEAVENLY CREATURES) and Peter Jackson, THE FRIGHTENERS sense of humor can be off-putting at times. Much of it isn't simply a laugh at someone else's expense, but downright cruel. Slack must be given in this case since Jackson and Walsh cut their cinematic teeth on sick and twisted humor. Fans of this twosome won't be disappointed.
Hard core movie buffs will want to watch for plenty of movie trivia touches to both the cast and scenery.
I give THE FRIGHTENERS three ShriekGirls.




This review copyright 2000 E.C.McMullen Jr.