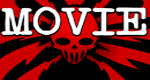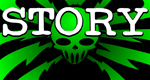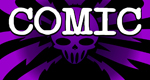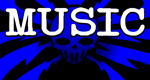 You Support This Site
When You Buy My Books
E.C. McMullen Jr.
PERPETUAL
BULLET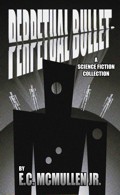 "'Some People' ... may be the standout story in the book."
-

John Grant

, Infinityplus

E.C. McMullen Jr.
WILLOW BLUE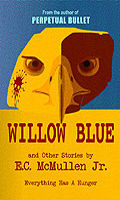 "'Willow Blue' will burrow under your skin and stay there long after you've put the book down."
- Jeffrey Reddick, Creator of
FINAL DESTINATION

IN OTHER BOOKS
E.C. McMullen Jr.'s
short story
CEDO LOOKED LIKE PEOPLE
in the anthology
FEAR THE REAPER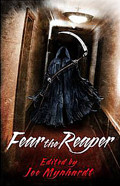 "This Ray Bradbury-esque is one of the most memorable and one of the more original stories I've read in a long time."
- Steve Isaak,
Goodreads

HORROR 201:
The Silver Scream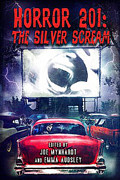 Filmmaker's Guidebook
featuring
RAY BRADBURY,
JOHN CARPENTER,
WES CRAVEN,
TOM HOLLAND,
E.C. McMULLEN Jr.,
GEORGE A. ROMERO,
and many more.



Extensively quoted in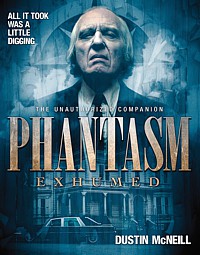 PHANTASM
EXHUMED
The Unauthorized Companion

And In
CINEMA


E.C. McMullen Jr.


Head Production Designer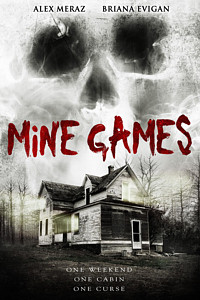 MINE GAMES


(Starring:
JOSEPH CROSS, BRIANA EVIGAN,
ALEX MERAZ)

Dept. head
Special Effects Make-Up
(SFX MUA)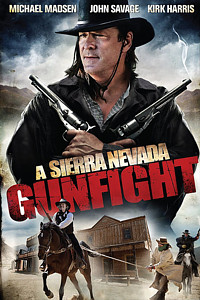 A SIERRA NEVADA
GUNFIGHT
(MICHAEL MADSEN & JOHN SAVAGE).

Production Designer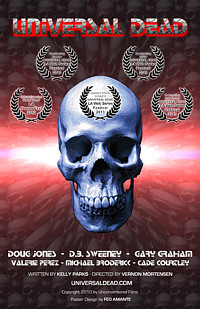 UNIVERSAL DEAD
(DOUG JONES,
D.B. SWEENEY,
GARY GRAHAM)

Art Director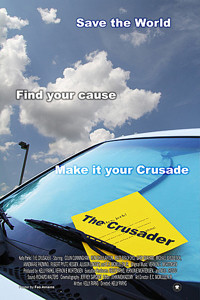 THE CRUSADER
(COLIN CUNNINGHAM,
GARY GRAHAM)
Review by
Lee Cushing

BLOOD MOON aka WOLF GIRL

- 2001
USA Release: Oct. 16, 2001
A Sideshow Productions film / Spartan Home Entertainment release
Rated: USA: R / Germany: 12
Ignore the B-Movie cover art, ignore the cheesy tagline ("It will rip your heart out"), and rent BLOOD MOON. I don't know if I've ever seen a more poorly marketed horror film. What looked on the video shelf to be at best, a lazy copycat of GINGER SNAPS, or at worst a mindless gore-fest turned out to be an exquisite dark parable that ranks among the best horror films of 2001.
Don't get me wrong. BLOOD MOON definitely evokes a bit of cinematic deja-vu. It shows influences from films as disparate as FREAKS, CARRIE, and even Cabaret. The difference is that the film's own unique voice isn't drowned out by the influences. BLOOD MOON will catch you outside your comfort zone and keep you there for an entertaining two hours.
When Harley Dune's (Tim Curry: THE ROCKY HORROR PICTURE SHOW, CLUE, IT, CONGO, SCARY MOVIE 2) traveling freak show rolls through a modern small town, a local band of teenage assholes talk (and toss) shit at the star attraction, Tara the Wolf-Girl (Victoria Sanchez: THE MINION, SATAN'S SCHOOL FOR GIRLS). Tara suffers from a rare disease (called Hypertrichosis) which covers her in a coat of shaggy fur from head to toe. Local misfit Ryan (Dov Tiefenbach: JASON X), however, is the son of a cosmetics researcher (Lesley Anne Warren: CLUE, COLOR OF NIGHT) who is working on revolutionary hair removal techniques. He injects Tara with a serum that's been effective in removing hair from mice, with the risk of side-effects. Sensing what may be her only grasp at normality, Tara takes the chance.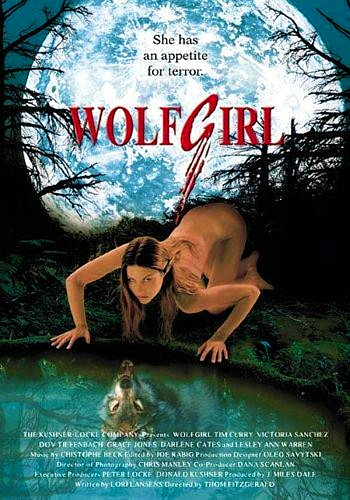 Depending on the distributor, this movie is also called
Wolf Girl.
Given the brief synopsis, you might expect BLOOD MOON to take a predictable path. However, the film is woven with surrealistic and disturbing threads that come together in a rich tapestry the likes of which we've never seen. Part of this is no doubt due to the veritable army of freaks involved in the production. An orchestra of little-people, Christine/Christoph the man/woman (the scintillating Grace Jones: CONAN THE CONQUERER, VAMP), and many others round out an entertaining cast.
Curry and Jones' performances, along with a series of revolutionary images and bawdy song and dance numbers lend light to an otherwise predictably dark story (one of my favorites is when a dwarf sings "Just the Right Height for Delight" in front of a line of chorus girls).
While you might expect a bit more screen time for Curry and Jones, their absence from much of the film doesn't cast a shadow on the rest of the performances. Although clearly actors of a most-established caliber than the younger members of the cast, you get the sense that they're being used just right in supporting roles. If there's a downside to the film, it may be that it's not frightening so much as it is disturbing. It carries a poetic oddness though, by playing with the line between perception and reality, and normality and freakishness. The result yields one of the smartest and most thought-provoking horror films in recent memory.
FOUR SHRIEK GIRLS





This review copyright 2001 E.C.McMullen Jr.