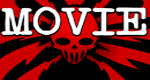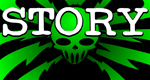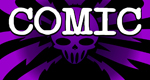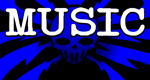 You Support This Site
When You Buy My Books
E.C. McMullen Jr.
PERPETUAL
BULLET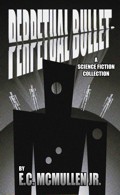 "'Some People' ... may be the standout story in the book."
-

John Grant

, Infinityplus

E.C. McMullen Jr.
WILLOW BLUE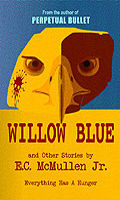 "'Willow Blue' will burrow under your skin and stay there long after you've put the book down."
- Jeffrey Reddick, Creator of
FINAL DESTINATION

IN OTHER BOOKS
E.C. McMullen Jr.'s
short story
CEDO LOOKED LIKE PEOPLE
in the anthology
FEAR THE REAPER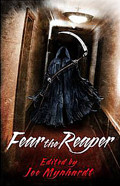 "This Ray Bradbury-esque is one of the most memorable and one of the more original stories I've read in a long time."
- Steve Isaak,
Goodreads

HORROR 201:
The Silver Scream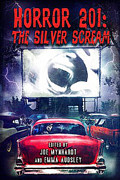 Filmmaker's Guidebook
featuring
RAY BRADBURY,
JOHN CARPENTER,
WES CRAVEN,
TOM HOLLAND,
E.C. McMULLEN Jr.,
GEORGE A. ROMERO,
and many more.



Extensively quoted in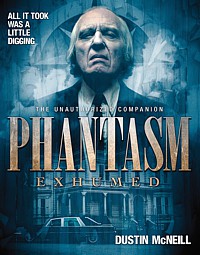 PHANTASM
EXHUMED
The Unauthorized Companion

Robert S. Rhine's
SATAN'S 3-RING
CIRCUS OF HELL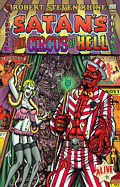 Forward by
GAHAN WILSON &
FEO AMANTE.
Featuring comics by
ALEX PARDEE,
WILLIAM STOUT,
STEVE BISSETTE,
FRANK DIETZ,
JIM SMITH,
FRANK FORTE,
ERIC PIGORS,
MIKE SOSNOWSKI,
OMAHA PEREZ,
DAVID HARTMAN,
STEVEN MANNION,
and more!

And In
CINEMA


E.C. McMullen Jr.


Head Production Designer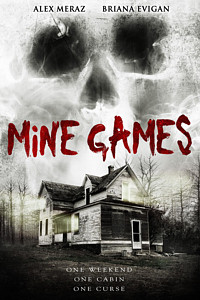 MINE GAMES


(Starring:
JOSEPH CROSS, BRIANA EVIGAN,
ALEX MERAZ)

Dept. head
Special Effects Make-Up
(SFX MUA)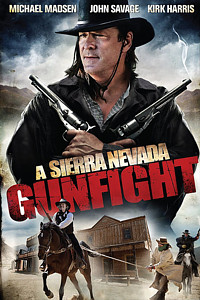 A SIERRA NEVADA
GUNFIGHT
(MICHAEL MADSEN & JOHN SAVAGE).

Production Designer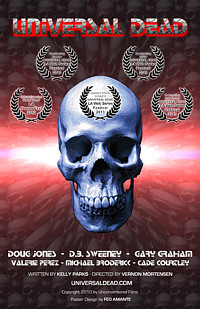 UNIVERSAL DEAD
(DOUG JONES,
D.B. SWEENEY,
GARY GRAHAM)

Art Director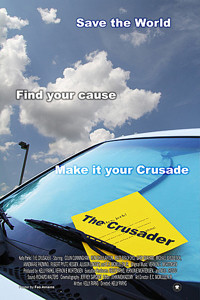 THE CRUSADER
(COLIN CUNNINGHAM,
GARY GRAHAM)
Review by
Kelly Parks

FLASH GORDON

- 1980
USA Release: Dec. 5, 1980
DEG / Starling Films / Universal Pictures
Rated: Australia, Singapore, USA: PG / Iceland: L / UK: A / Finland: K-12 / Netherlands, West Germany: 12 / Sweden: 15
"Strangers in the temple must try,
the woodbeast or die!"
Have you ever been to the San Diego Comic Con? No? You've got to see it at least once in your life because it's a magical geek wonderland. Things happen there that would never happen anywhere else. For example, Feo and I were walking along at Comic Con, talking about FLASH GORDON, a movie well known for its music (by QUEEN!). Feo sang out "FLASH!", the opening line to the signature song.
Two girls walking past us – two total strangers – responded with the chorus ("AI-YAH!"). It was awesome!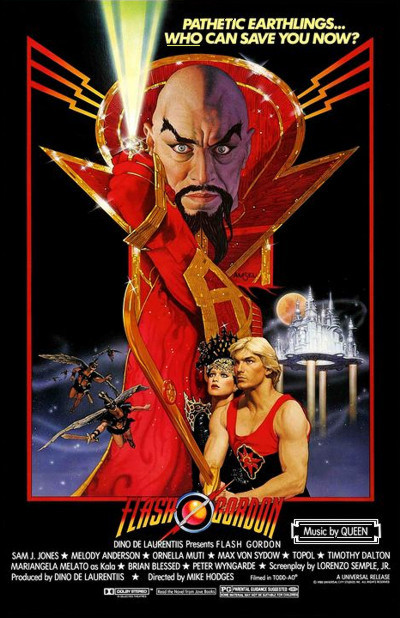 Detail on one of the coolest movie posters ever!
ARTIST: Richard Amsel
But I'm getting ahead of myself. FLASH GORDON - 1980 is a Dino De Laurentiis movie, written by Lorenzo Semple, Jr. (KING KONG [1976]) and directed by Mike Hodges (THE TERMINAL MAN, DAMIEN: OMEN II). It's a very campy, over the top story based on the old Flash Gordon comics of the 1930's.
"Klytus, I'm bored…" begins the voice of Ming the Merciless (Max Von Sydow: THE NIGHT VISITOR, THE EXORCIST, MINORITY REPORT). Ming entertains himself by visiting earthquakes, hurricanes, hot hail, and other assorted disasters on Earth.
Meanwhile, football star "Flash" Gordon (Sam J. Jones: EARTH MINUS ZERO) gets on a small plane, heading home from a vacation. Onboard he meets lovely travel agent Dale Arden (Melody Anderson: DEAD & BURIED).
Ming's attack on Earth results in a plane crash. Flash and Dale emerge from the wreckage and find they've crashed into the home/ lab/ greenhouse of disgraced NASA scientist Hans Zarkov (Topol: FOR YOUR EYES ONLY) and his assistant Munson (the late William Hootkins: DEATH MACHINE, THE ISLAND OF DR. MOREAU [1996], THE BREED, THE OMEGA CODE). Zarkov is widely regarded as a crackpot because he believes these recent disasters are part of an alien attack.
I'd guess the people who thought he was nuts were having doubts this particular day, because the moon was moved, creating a solar eclipse. That ain't natural. And Zarkov wants to do something about it.
Like any good mad scientist, Zarkov has a rocket in his lab. Flash and Dale blast off with Zarkov, heading for the source of the attack.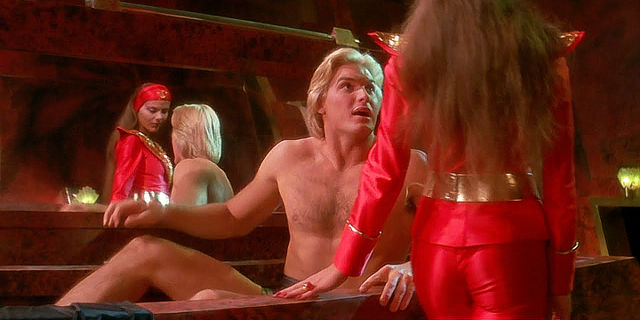 Damn it, Flash! Will you just give the Princess' wiles a chance?
I'm guessing she has Awesome Wiles!
The source being Ming the Merciless, Ruler of the Universe. Ming is pure cartoonish evil, delights in the suffering and misery of others, and controls all he surveys. His empire is an odd mix of super high tech and medieval accoutrements, filled with decadent architecture and amazing costumes. Costume designer and set decorator Danilo Donati (RED SONJA) is responsible for the look and had more input into the story than is usual.
STUPID DISTRIBUTOR BULLSHIT

U.S. DVD and BLU-RAY features an interview with writer Lorenzo Semple Jr. Inexplicably, there's an interview with the guy who has zero connection to the original movie, but merely did the new DVD cover (?). Yet, no interview with the artist, Richard Amsel, who did the original movie poster.
Granted Richard died in 1985, but the man was prolific during his brief young life, creating the posters for Star Wars, MAD MAX and so many more. Yet nary a peep of recognition in his own right?
Also, for example, while several of the main actors have done numerous interviews about FLASH GORDON, not a single one was done for, or added to, the U.S. home video release.
In short, there is nothing Special about the U.S. Special Edition.
Meanwhile, the UK steebook Blu-Ray has an interview and commentary with director Mike Hodges, actor Brian Blessed, and a bonus mini CD of the sountrack by Queen.
Not deliverable to the U.S.
All U.S. Universal Pictures Blu-Rays are region free.
Ming rules with the help of his right hand man, Klytus (Peter Wyngarde: THE INNOCENTS, BURN WITCH BURN!), the beautiful General Kala (Mariangela Melato) and Ming's lustful daughter Princess Aura (Ornella Muti: LAST RUN, THE UNSCARRED).
The immediate empire consists of a variety of kingdoms on the various moons of the planet Mongo, all kept constantly at war with each other. Prince Barin of Arborea (Timothy Dalton: HOT FUZZ) and Prince Vultan of the Hawkmen (Brian Blessed: DAY OF WRATH, DEVIL'S HARVEST) nearly come to blows during an audience with Ming.
Which all sounds fine but tells you nothing. So before I tell you something, let's have a quick
!!!SCIENCE MOMENT!!!:
The movie was far more interested in being true to the comics and the old Flash Gordon serial than in being modern science fiction. By that I mean that there's no attempt to get the science right here (it's almost as bad as the science in Star Wars). But that doesn't bother me because I can offer a perfectly reasonable explanation: when Zarkhov's rocket traveled into orbit in an utterly scientific fashion, it passed through a portal to an alternate universe – a universe with very different physics. That's why the moons of Mongo being within the atmosphere of Mongo and thus reachable by rocket cycle or by winged hawkman – an astronomical atrocity in our universe – is just fine here.
And the movie itself? It's more than just fine: It's freaking awesome! Alien monsters! Bad guys dying gory deaths! You've got to be the right kind of movie geek to really get into it, I admit, but if you are then you'll love it! The absolutely amazing, fun, over the top story mixed with a variety of talented actors is genius. And the geek essential, quotable lines, are everywhere!
"Bring me the bore worms!"
!!!UNFAIR RACIAL CLICHE ALERT!!!:
Only one black character in this whole flick who has a speaking part and what does it get him?
Continued - but beware of Spoilers at - the UNFAIR RACIAL CLICHE ALERT/Flash Gordon.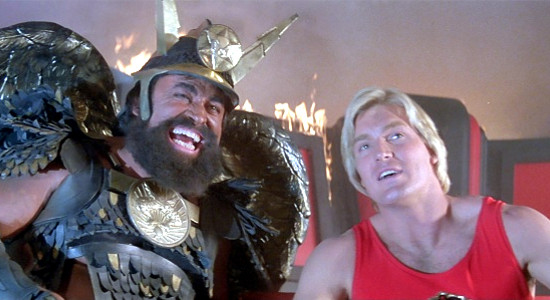 All together now!
FLASH! AAA-AAHHH!
The new DVD ("Savior of the Universe" edition) is high quality but the only extra that stands out is the interview with screenwriter Lorenzo Semple, Jr. He talks about the casual nature of this writing assignment from Dino de Laurentis and seems to have a few regrets about some of his choices. Respectfully, I must disagree. I think it came out perfect. That's why FLASH GORDON gets the big five. Five shriek girls all the way.






This review copyright 2007 E.C.McMullen Jr.