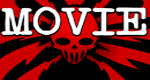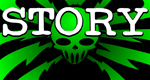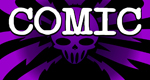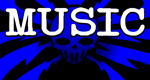 You Support This Site
When You Buy My Books
E.C. McMullen Jr.
PERPETUAL
BULLET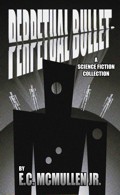 "'Some People' ... may be the standout story in the book."
-

John Grant

, Infinityplus

E.C. McMullen Jr.
WILLOW BLUE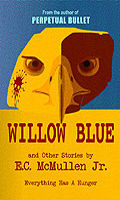 "'Willow Blue' will burrow under your skin and stay there long after you've put the book down."
- Jeffrey Reddick, Creator of
FINAL DESTINATION

IN OTHER BOOKS
E.C. McMullen Jr.'s
short story
CEDO LOOKED LIKE PEOPLE
in the anthology
FEAR THE REAPER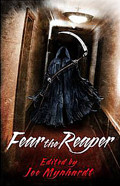 "This Ray Bradbury-esque is one of the most memorable and one of the more original stories I've read in a long time."
- Steve Isaak,
Goodreads

HORROR 201:
The Silver Scream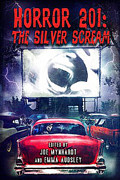 Filmmaker's Guidebook
featuring
RAY BRADBURY,
JOHN CARPENTER,
WES CRAVEN,
TOM HOLLAND,
E.C. McMULLEN Jr.,
GEORGE A. ROMERO,
and many more.



Extensively quoted in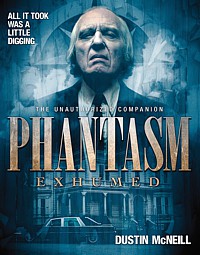 PHANTASM
EXHUMED
The Unauthorized Companion

Robert S. Rhine's
SATAN'S 3-RING
CIRCUS OF HELL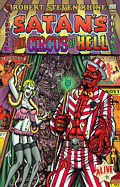 Forward by
GAHAN WILSON &
FEO AMANTE.
Featuring comics by
ALEX PARDEE,
WILLIAM STOUT,
STEVE BISSETTE,
FRANK DIETZ,
JIM SMITH,
FRANK FORTE,
ERIC PIGORS,
MIKE SOSNOWSKI,
OMAHA PEREZ,
DAVID HARTMAN,
STEVEN MANNION,
and more!

And In
CINEMA


E.C. McMullen Jr.


Head Production Designer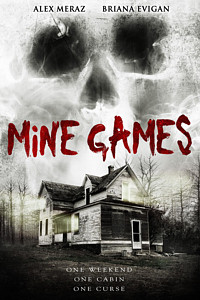 MINE GAMES


(Starring:
JOSEPH CROSS, BRIANA EVIGAN,
ALEX MERAZ)

Dept. head
Special Effects Make-Up
(SFX MUA)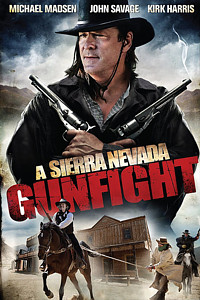 A SIERRA NEVADA
GUNFIGHT
(MICHAEL MADSEN & JOHN SAVAGE).

Production Designer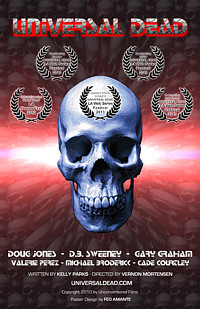 UNIVERSAL DEAD
(DOUG JONES,
D.B. SWEENEY,
GARY GRAHAM)

Art Director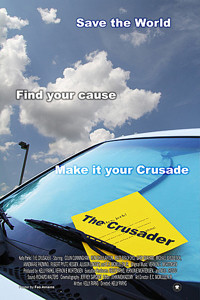 THE CRUSADER
(COLIN CUNNINGHAM,
GARY GRAHAM)
Review by
Ken King

FRIDAY THE 13th Part 2

- 1981
USA Release: April 30, 1981
Sean S. Cunningham Films, Georgetown Productions Inc., Paramount Pictures
Rating: USA: R
Something I didn't understand where it came to director, Steve Miner's (FRIDAY THE 13TH PART III, WARLOCK, LAKE PLACID, HALLOWEEN H20) opening sequence of FRIDAY THE 13TH PART 2, was using a montage from the original FRIDAY THE 13TH (1980), for a nightmare dream sequence. Why not just shoot a completely all new scene for his first movie in the franchise?
Considering everything that came after it, Miner, decided not to go the way of his predecessor, Sean S. Cunningham (FRIDAY THE 13TH, DEEPSTAR SIX, A STRANGER IS WATCHING) and make his flick a SFX love fest, and concentrate more on character building. I say that to say this, unless the excuse is budgetary purposes, he could have cut some of the cast (Hell! He dumped half of them off to get plastered in the local juke joints. They were the lucky ones in terms of not having speaking roles, they didn't become moving targets.) and shot a completely different and more entertaining opening. But, no, he decided to do it on the cheap and give us what ultimately came to be.
Not to worry, Miner more than makes up for it with the rest of the film and giving us two things we didn't have before: Jason Voorhees (Warrington Gillette: TIME WALKER, PENNY DREADFUL) in his baghead persona, and the lovely, smart and resourceful, Ginny (Amy Steel: APRIL FOOLS DAY, AMERICAN GOTHIC, TALES OF POE). Those two talking points worked their way to prominent places in the overall FRIDAY mythology. Bring up either and fans know what and who you are referring to immediately. Before I go into any sort of depth about either, lets get down to this review, shall we?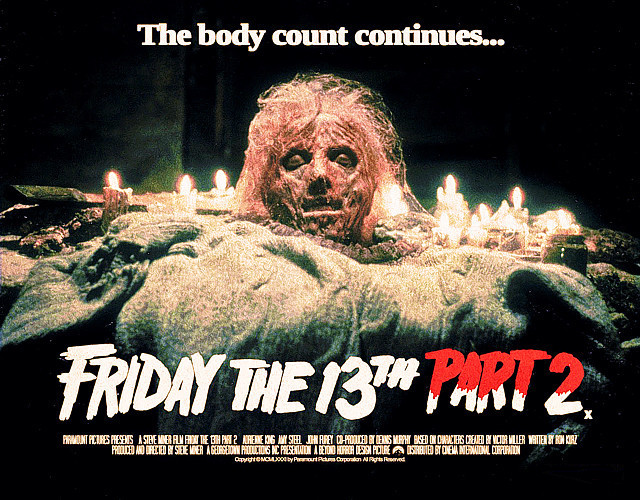 A bunch of horny, hard partying camp counselors, move into some new campgrounds just down the way from the infamous, "Camp Blood" that has been closed off for five years since the debacle of the first FRIDAY THE 13TH film. Not that being warned to stay well away stops a couple of the teens, they go over anyway, and are stopped by a local Deputy Dawg who takes that whole image of the "Coffee and Donuts" rather seriously. He isn't at all impressed when Head Camp Counselor, Paul (John Furey, THE WOLVES, ALIEN TRACKER, SCARLET MOON) without coming right out and saying it for the local Barney Fife to put an egg in his shoe and beat it.
Locals Remember...
Friday the 13th Part 2 Set up Camp 30 Years Ago in Kent and New Preston, CT
By Bob Deakin
It was 1980. Most of the actors had hairstyles modeled after the cast of TV shows C.H.I.P.S. or Dallas, and the women were entering the big hair era. Horror movies had just made a comeback, perhaps inspired by director John Carpenter's Halloween, released in 1978 to rave reviews.
Continued at Bullsridge.

Then comes the part where a fair bunch of the counselors get dropped off in town for one last hoorah before they really must start working. Some are left behind at the camp because they think they are going to get lucky with other members of the staff. Unlucky, more like it. All of them laughed off the so-called legend of Jason Voorhees, and, well, the Slice n' Dice Man Cometh.
Paul and Ginny, who also had been out getting toasted return to the camp and find it isn't quite how they left it. To make matters worse, a certain maniac, has them in his sights and he's ready for action.
Not too much happens after that that you wouldn't expect. The film wraps up quite rapidly after Paul and Ginny's return from town. Of course, there's some of the usual shenanigans that goes down when dealing with Mrs. Voorhees's son. But. . . that's what you get when hang out at Crystal Lake and disturb what has lain dormant for years on end with no noticeable collateral damage.
Let's return to a couple of notes I brought up earlier about two very important things this sequel brought into being. First, we'll tackle Baghead Jason. At first, fandom at large, didn't embrace this concept. They were more enamored with his now iconic hockey mask look that became a thing in FRIDAY THE 13TH PART III (Also, directed by Steve Miner). Sure, ol' potato sack had a cult following, but it didn't really blow up until later years. Now, it is almost as revered as the goalie mask. Personally, I think it's the creepier of the two and as time dragged on, can you imagine what that thing would look like filthy and all ragged out? The 2009 reboot of the first four films (basically) made that sack look just as cool as the mask that replaced it.

It's baggy, Bag Head Jason with only one eyehole!
Last and certainly not least, we come to Ginny. Amy Steel went on to do a lot of one offs on several well known television shows. In my honest opinion, seeing her acting chops and character depth in FRIDAY THE 13TH PART 2, she deserved much better than she was allowed in her career. She could have been ranked among the best Scream Queens of All Time.
All in all, this is my third favorite FRIDAY film. Some are going to be surprised at how high I rank it, I'm sure, but I take these films on a case by case basis. In other words, I judge the FRIDAY THE 13TH films against others in the Slasher genre and not against anything in Supernatural, Monster, Psychological, Thriller, Aliens, etc. I'm never going to put FRIDAY THE 13TH PART 2 against, say, THE EXORCIST (1973), or John Carpenter's THE THING (1982). Doing that would be unfair and just not the way to do things.
Four Shriek Girls





This review copyright 2020 E.C.McMullen Jr.