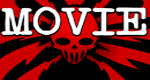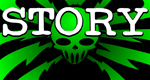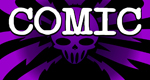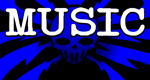 Support This Site

When You Buy My Books
E.C. McMullen Jr.
PERPETUAL
BULLET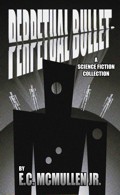 "'Some People' ... may be the standout story in the book."
-

John Grant

, Infinityplus

E.C. McMullen Jr.
WILLOW BLUE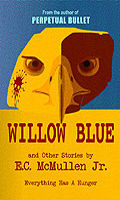 "'Willow Blue' will burrow under your skin and stay there long after you've put the book down."
- Jeffrey Reddick, Creator of
FINAL DESTINATION

IN OTHER BOOKS
E.C. McMullen Jr.'s
short story
CEDO LOOKED LIKE PEOPLE
in the anthology
FEAR THE REAPER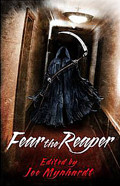 "This Ray Bradbury-esque is one of the most memorable and one of the more original stories I've read in a long time."
- Amazon Review

HORROR 201:
The Silver Scream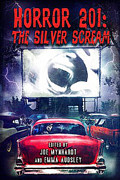 Filmmaker's Guidebook
featuring
RAY BRADBURY,
JOHN CARPENTER,
WES CRAVEN,
TOM HOLLAND,
E.C. McMULLEN Jr.,
GEORGE A. ROMERO,
and many more.

Also
IN CINEMA
E.C. McMullen Jr.
Head Production Designer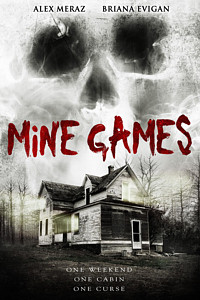 MINE GAMES


(Starring:
JOSEPH CROSS, BRIANA EVIGAN,
ALEX MERAZ)

Dept. head
Special Effects Make-Up
(SFX MUA)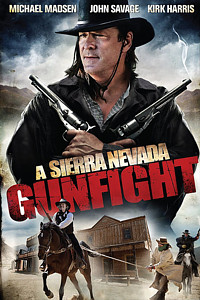 A SIERRA NEVADA
GUNFIGHT
(MICHAEL MADSEN & JOHN SAVAGE).

Production Designer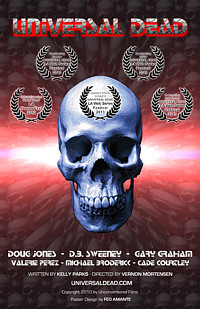 UNIVERSAL DEAD
(DOUG JONES,
D.B. SWEENEY,
GARY GRAHAM)

ART DIRECTOR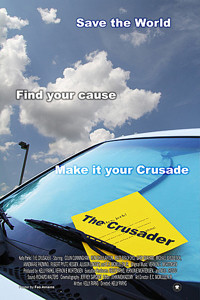 THE CRUSADER
(COLIN CUNNINGHAM,
GARY GRAHAM)
Review by
E.C.McMullen Jr.

THE HURT LOCKER

- 2008
First Light Production / Kingsgate Films / Grosvenor Park Media / Summit Entertainment
Rated: USA: R

AWARDS
Once in a very great while, a movie comes along that gets poor distribution or mediocre support from its distributor, or just winds up with a distributor that doesn't have the muscle to put it into major theatrical release. It's a damn good movie, but it's fallen between the cracks for some reason.
Granted this is rare enough that years pass between such events. I'm thinking Office Space, EQULIBRIUM, and this, THE HURT LOCKER.
I'll tell you straight up, that when it comes to edge of your seat Suspense Thrillers, I've never seen a better movie than THE HURT LOCKER.
See, a few years ago in Iraq, Sergeant Matt Thomas (Guy Pearce: RAVENOUS, MEMENTO) led a three man team of Army bomb experts. In a nutshell, where other people run away from a bomb, these are the guys who run toward it. The robot worked but the wagon carrying stuff for the robot to use to diffuse, didn't. So Sgt. Thomas had to get in a bomb suit which will not protect him within a certain radius of the bomb blast. Merry mishaps occur and we need another team leader.
The new team leader is Staff Sergeant William James (Jeremy Renner: DAHMER, 28 WEEKS LATER). Fresh from Afghanistan, he must prove himself to his new team. But Sgt. James has his own way of doing things and isn't interested in proving himself to anyone.
That's not to say he doesn't get scared by his job. It's his job to diffuse the various hidden IEDs (Improvised Explosive Device) found in the street garbage, nooks, crannies, in, around and through the Iraqi city where Army soldiers play a daily minute to minute game of cat and mouse with terrorists who hide among the civilians: civilians who just want to live in peace and freedom. Sgt. James is plenty careful and plenty respectful of the danger in the job he's doing. He just doesn't do his job according to protocol and that might be why he's lived so long.
However, Sgt. JT Sanborn (Anthony Mackie: THE MANCHURIAN CANDIDATE) has been around awhile himself, and though his job isn't to diffuse the bombs, it is his job to protect his team leader and surrounding citizenry and that means doing everything by the book.
Rounding out the team is Specialist Owen Eldridge (Brian Geraghty: CRUEL WORLD, WHEN A STRANGER CALLS). Spc. Eldridge is having a difficult time coping with the war and depends on Colonel John Cambridge (Christian Carmago: THE PICTURE OF DORIAN GRAY, THE CRY, DEXTER [TV]) to help him keep his head together. Unfortunately, Cambridge spends more of his time listening to the soldiers problems than actually going off base and experiencing the war.
As Spc Eldridge and Sgt. Sanborn get to know their new Staff Sergeant, they get to know his quirks. In a team where you can die at any hour and you have 38 days left before you leave, quirks can get you killed. Putting up with someone else's quirks can also get you killed, and SSgt. James might be more of a liability than his life is worth. One of his quirks is keeping a Hurt Locker. A plastic crate full of worthless crap: switches, electronic boards. According to SSgt. James, these different peices of nothing were the things that nearly got him killed during his time diffusing bombs in Afghanistan and now Iraq.
He also makes calls to his wife back home, Connie James (Evangeline Lilly: LOST [TV]), but he has nothing to say. He just listens to her confused voice, wondering if her husband is on the other line or if someone is about to tell her that he's dead.
Solid actors also pass through this tale in the form of David Morse (THE GREEN MILE, DISTURBIA) as Colonel Reed and Ralph Fiennes (RED DRAGON, WALLACE & GROMIT IN THE CURSE OF THE WERERABBIT, HARRY POTTER AND THE GOBLET OF FIRE, HARRY POTTER AND THE ORDER OF THE PHOENIX)
Directed by Kathryn Bigelow (NEAR DARK), and written by Mark Boal (his second war movie credit), THE HURT LOCKER keeps you on the edge of your seat for pretty much the entire run. Bigelow directs the suspenseful bomb scenes with unnerving crackling energy. I'm not kidding around here! Holy crap but this damn thing is intense! My stomach muscles actually hurt when I left the theater, I was tensing up so much!
THE HURT LOCKER never devolves into some sanctimonious George Clooney preachfest. If there is an agenda behind THE HURT LOCKER, I was too busy involved in the story and characterizations to notice. I think you will be too, as THE HURT LOCKER is just that damn gripping! Be warned: THE HURT LOCKER shows the horror of war. This is hardcore gang!





This review copyright 2008 E.C.McMullen Jr.
AWARDS for THE HURT LOCKER


6 OSCARS


Best Motion Picture of the Year

-
Kathryn Bigelow (NEAR DARK)
Mark Boal
Nicolas Chartier
Greg Shapiro (

RISE

)


Best Director

- Kathryn Bigelow (NEAR DARK)


Film Editing

- Bob Murawski (ARMY OF DARKNESS, FROM DUSK TILL DAWN 2: TEXAS BLOOD MONEY, THE GIFT, SPIDER-MAN [all], DRAG ME TO HELL) and Chris Innis


Original Screenplay

- Mark Boal


Sound Editing

- Paul N.J. Ottosson (AMITYVILLE: DOLLHOUSE, JACK FROST, THE PROPHECY II, PHANTASM IV: OBLIVION, THE SCORPION KING, SPIDER-MAN [ALL], THE EXORCISM OF EMILY ROSE, THE MESSENGERS, DRAG ME TO HELL)


Sound Mixing

- Paul N.J. Ottosson and Ray Beckett
Full list of awards at

imdb.com

.