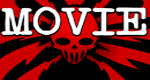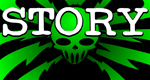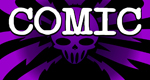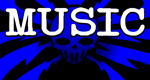 You Support This Site
When You Buy My Books
E.C. McMullen Jr.
PERPETUAL
BULLET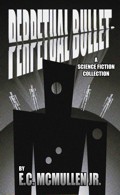 "'Some People' ... may be the standout story in the book."
-

John Grant

, Infinityplus

E.C. McMullen Jr.
WILLOW BLUE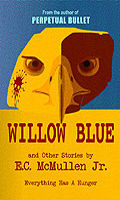 "'Willow Blue' will burrow under your skin and stay there long after you've put the book down."
- Jeffrey Reddick, Creator of
FINAL DESTINATION

IN OTHER BOOKS
E.C. McMullen Jr.'s
short story
CEDO LOOKED LIKE PEOPLE
in the anthology
FEAR THE REAPER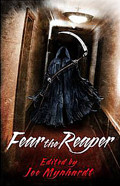 "This Ray Bradbury-esque is one of the most memorable and one of the more original stories I've read in a long time."
- Steve Isaak,
Goodreads

HORROR 201:
The Silver Scream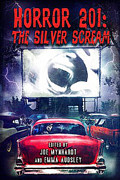 Filmmaker's Guidebook
featuring
RAY BRADBURY,
JOHN CARPENTER,
WES CRAVEN,
TOM HOLLAND,
E.C. McMULLEN Jr.,
GEORGE A. ROMERO,
and many more.



Extensively quoted in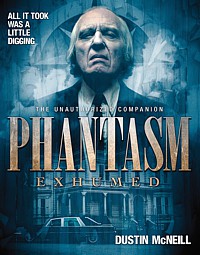 PHANTASM
EXHUMED
The Unauthorized Companion

Robert S. Rhine's
SATAN'S 3-RING
CIRCUS OF HELL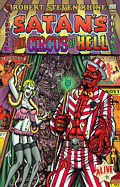 Forward by
GAHAN WILSON &
FEO AMANTE.
Featuring comics by
ALEX PARDEE,
WILLIAM STOUT,
STEVE BISSETTE,
FRANK DIETZ,
JIM SMITH,
FRANK FORTE,
ERIC PIGORS,
MIKE SOSNOWSKI,
OMAHA PEREZ,
DAVID HARTMAN,
STEVEN MANNION,
and more!

And In
CINEMA


E.C. McMullen Jr.


Head Production Designer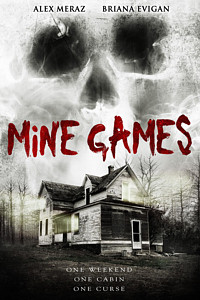 MINE GAMES


(Starring:
JOSEPH CROSS, BRIANA EVIGAN,
ALEX MERAZ)

Dept. head
Special Effects Make-Up
(SFX MUA)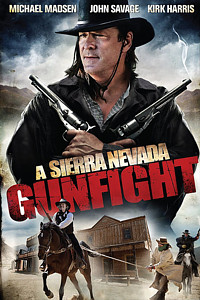 A SIERRA NEVADA
GUNFIGHT
(MICHAEL MADSEN & JOHN SAVAGE).

Production Designer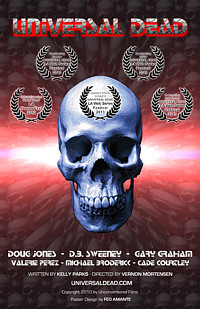 UNIVERSAL DEAD
(DOUG JONES,
D.B. SWEENEY,
GARY GRAHAM)

Art Director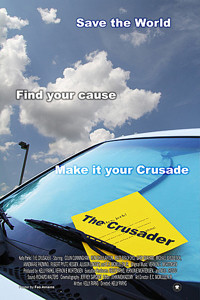 THE CRUSADER
(COLIN CUNNINGHAM,
GARY GRAHAM)
Review by
Kelly Parks

SURE, I'LL TAKE IT


TIP JAR




KING OF THE ANTS

- 2003
USA Release: April 27, 2004
Anthill Productions, The Asylum, Hecht Co., Red Hen Productions
Rated: Germany: 18 / Norway: 18 / UK: 18 / USA: R
The answer is no.
I want to make sure we're on the same page here so let me tell you up front. There are no giant ants in this movie (Awww! - Feo). There are no ant-human hybrids or ants that do human bidding or government trained super ants. I say all this because the director is Stuart Gordon (RE-ANIMATOR, FROM BEYOND, DREAMS IN THE WITCH HOUSE, STUCK) and if you put his track record with that title, it's easy to jump to conclusions.
KING OF THE ANTS was written by Charlie Higson, based on his own novel. It begins with a young ne'er-do-well named Sean (Chris McKenna: CEMENT) painting a house. The electrician, Duke (George Wendt: HOUSE, "Norm!"), shows up and the two strike up a conversation that ends with Duke saying he may have some work for Sean.
Duke introduces Sean to shady construction company owner Ray Mathews (Daniel Baldwin: PAPARAZZI) and Ray asks Sean to follow someone for him.
Sean seems like a truly bad choice for a job like this. He's a complete amateur and he doesn't even have a car and is forced to try and follow his target around on his bicycle (not completely impossible in L.A. traffic). The man Sean is following is a city accountant named Eric (Ron Livingston: CAMPFIRE TALES). This goes on for days and the only interesting thing about it from Sean's point of view are occasional glimpses of Eric's beautiful wife Susan (Kari Wuhrer: ANACONDA, EIGHT LEGGED FREAKS). One day Sean even follows Susan instead of Eric and finds out she runs a homeless shelter.
The situation becomes more serious when Sean reports to Ray that Eric has been talking to a local TV news reporter. Ray asks Sean to kill Eric.
Sean agrees, which was an odd and interesting turn for the movie to take. Sean is the "hero" here but he's not a nice guy. The man he murders has a wife and daughter and is a complete innocent, who Sean kills purely for money. The whole murder sequence feels very real, with Sean nervous and terrified and with Eric taking a while to die. It was gory and grim.
Then Sean goes to collect his money and it turns out Ray doesn't feel like paying. Sean, who is an innocent himself in a way, is naively sure of himself and unaware how out of his depth he really is (although we, the audience, saw this coming down Fifth avenue). Duke tells Sean to get out of town but Sean says he has the files Eric had been showing to the reporter. So Ray has Duke take Sean out to the ranch.
TRIVIA
One of Ray's goons is played by Australian actor Vernon Wells. He has changed so much that I didn't recognize him at all but he was the "You can run, but you can't hide!" Wez, the Mohawk guy from ROAD WARRIOR.
This is only about a third of the way through the movie and the story moves pretty fast (I usually judge that by how far I am into a movie before I look at the timer to see how much is left). And what happens at the ranch is more well done gory and grim. Ray decides killing Sean would be a little too risky, so instead he decides to bash him in the head until he turns into a mumbling moron. This is done a little at a time, almost like an experiment, sometimes by Ray and sometime by Duke or by one of Ray's other two goons.
Sean's descent into madness is rough. He frequently hallucinates, often seeing fantasy images of Susan. At this point in the movie I was ready to use phrases like "dark thriller" and "four shriek girls."
But then whatever magical convergence had created such an interesting beginning ended and the rest of the movie was steadily more formula and illogical and dumb. There were still cool moments here and there but I was checking the timer a lot through the second half.
Talking about formulas, by the way, makes me want to have a
!!!SCIENCE MOMENT!!!:
There is a standard plot device in thrillers involving turning on the gas on a stove and either leaving a candle burning or waiting for someone to light a match and thereby blow up a house in a huge fireball. Very dramatic and it would sort of work. It's just that it would take hours for the house to fill with gas this way, not the mere minutes that's usually shown.
That makes what I have to do next even harder, because I so wanted to like this movie. But the mess of an ending was really annoying, which is why I can only give KING OF THE ANTS two shriek girls.



This review copyright 2005 E.C.McMullen Jr.