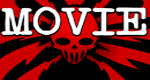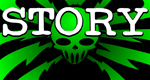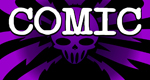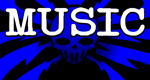 You Support This Site
When You Buy My Books
E.C. McMullen Jr.
PERPETUAL
BULLET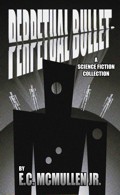 "'Some People' ... may be the standout story in the book."
-

John Grant

, Infinityplus

E.C. McMullen Jr.
WILLOW BLUE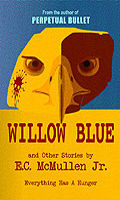 "'Willow Blue' will burrow under your skin and stay there long after you've put the book down."
- Jeffrey Reddick, Creator of
FINAL DESTINATION

IN OTHER BOOKS
E.C. McMullen Jr.'s
short story
CEDO LOOKED LIKE PEOPLE
in the anthology
FEAR THE REAPER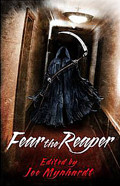 "This Ray Bradbury-esque is one of the most memorable and one of the more original stories I've read in a long time."
- Steve Isaak,
Goodreads

HORROR 201:
The Silver Scream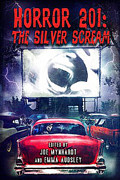 Filmmaker's Guidebook
featuring
RAY BRADBURY,
JOHN CARPENTER,
WES CRAVEN,
TOM HOLLAND,
E.C. McMULLEN Jr.,
GEORGE A. ROMERO,
and many more.



Extensively quoted in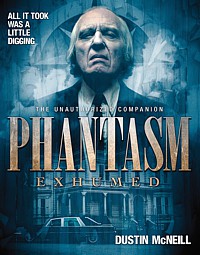 PHANTASM
EXHUMED
The Unauthorized Companion

Robert S. Rhine's
SATAN'S 3-RING
CIRCUS OF HELL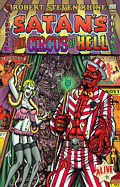 Forward by
GAHAN WILSON &
FEO AMANTE.
Featuring comics by
ALEX PARDEE,
WILLIAM STOUT,
STEVE BISSETTE,
FRANK DIETZ,
JIM SMITH,
FRANK FORTE,
ERIC PIGORS,
MIKE SOSNOWSKI,
OMAHA PEREZ,
DAVID HARTMAN,
STEVEN MANNION,
and more!

And In
CINEMA


E.C. McMullen Jr.


Head Production Designer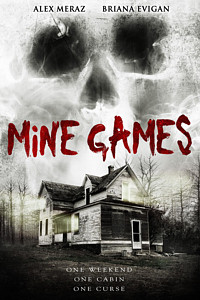 MINE GAMES


(Starring:
JOSEPH CROSS, BRIANA EVIGAN,
ALEX MERAZ)

Dept. head
Special Effects Make-Up
(SFX MUA)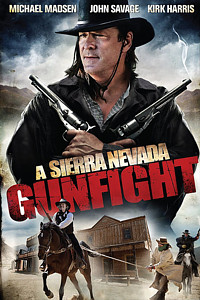 A SIERRA NEVADA
GUNFIGHT
(MICHAEL MADSEN & JOHN SAVAGE).

Production Designer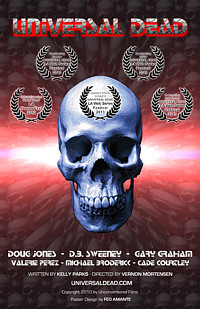 UNIVERSAL DEAD
(DOUG JONES,
D.B. SWEENEY,
GARY GRAHAM)

Art Director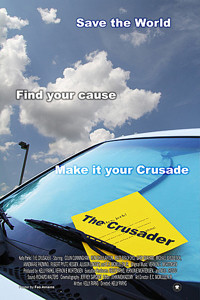 THE CRUSADER
(COLIN CUNNINGHAM,
GARY GRAHAM)
Review by
Kelly Parks

RE-ANIMATOR

- 1985
USA Release: Oct. 18, 1985
Empire Pictures / Vestron Video
Rating: USA: R
H.P. Lovecraft would be proud of this movie.
Well, maybe.
Okay, probably not. After all his stories were almost as lifeless as his corpses and this intense horror flick about the dead being brought back to life is lively indeed.
Before you start the frantic e-mail campaign telling me what a genius Lovecraft was let me say that I agree. I enjoy his dry as a bone Freudian prose now and again. But that doesn't mean there's no room for improvement.
RE-ANIMATOR opens with German-speaking security guards breaking into a locked lab to investigate horrific screams. Inside, young Herbert West (Jeffrey Combs: FROM BEYOND, THE FRIGHTENERS) is leaning over his mentor, Dr. Hans Gruber (Al Berry: HALLOWEEN III: Season of the Witch) who is in the throes of a seizure that quickly results in an eye-popping cranial detonation (not as good as SCANNERS, but pretty good).

We cut from this teaser to Miskatonic Medical Institute in Lovecraft's imaginary Arkham, Massachusetts. Medical student Dan Cain (Bruce Abbott: THE PROPHECY II, BRIDE OF RE-ANIMATOR) loses a patient and takes the corpse down to the morgue. The acting here is far from Oscar quality, but it's good enough.
In the morgue Dan meets Herbert West, who has just transferred here. Also present are the Dean of the University, Dean Halsey (Robert Sampson: NETHERWORLD) and Dr. Carl Hill (David Gale: SYNGENOR). There is immediate tension between Herbert and Dr. Hill, whom Herbert accuses of stealing ideas from his mentor, Dr. Gruber.
Herbert meets Dan again later that night when he answers Dan's roommate ad. Herbert moves into the basement and the story really begins to move. Dan's girl friend Megan (Barbara Crampton: FROM BEYOND, CASTLE FREAK) takes an immediate dislike to Herbert, especially after her cat disappears. She's even more upset when Dan is drawn into Herbert's web and begins participating in the experiments.
FEO AMANTE INTERVIEWS DIRECTOR STUART GORDON

The story revolves around the Frankenstein idea: that there is such a thing as a "life force" and that by using this mystical energy the dead can be brought back to life. Instead of electricity, Herbert uses a glowing green chemical of his own making, but the idea is the same.
The science isn't terrible; Herbert makes it clear that his reagent simply reactivates life's chemical processes. It does this well, but even for someone who's been dead a short time, the brain damage is massive so the re-animated individual is either a drooling idiot or a pain-crazed animal. Toward the end the movie pays less and less attention to the science (how can a severed head speak when no air is passing over its vocal cords?) but your suspension of disbelief is plenty roomy by then.
Jeffrey Combs does a good job as the text-book mad scientist, willing to sacrifice anything or anyone to prove he's right, and willing to experiment on anything dead he happens to find.
The only major criticism I have is with the lighting. Half the time the scenes are so dark it's hard to tell what's going on. But the gore is inventive and non-stop and you get to see one of the best horror nude scenes ever made.
I give RE-ANIMATOR four shriek girls.





This review copyright 2003 E.C.McMullen Jr.