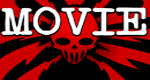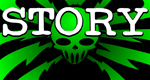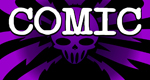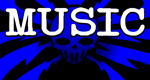 You Support This Site
When You Buy My Books
E.C. McMullen Jr.
PERPETUAL
BULLET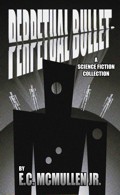 "'Some People' ... may be the standout story in the book."
-

John Grant

, Infinityplus

E.C. McMullen Jr.
WILLOW BLUE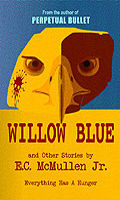 "'Willow Blue' will burrow under your skin and stay there long after you've put the book down."
- Jeffrey Reddick, Creator of
FINAL DESTINATION

IN OTHER BOOKS
E.C. McMullen Jr.'s
short story
CEDO LOOKED LIKE PEOPLE
in the anthology
FEAR THE REAPER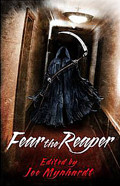 "This Ray Bradbury-esque is one of the most memorable and one of the more original stories I've read in a long time."
- Steve Isaak,
Goodreads

HORROR 201:
The Silver Scream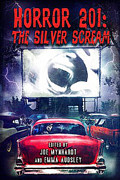 Filmmaker's Guidebook
featuring
RAY BRADBURY,
JOHN CARPENTER,
WES CRAVEN,
TOM HOLLAND,
E.C. McMULLEN Jr.,
GEORGE A. ROMERO,
and many more.



Extensively quoted in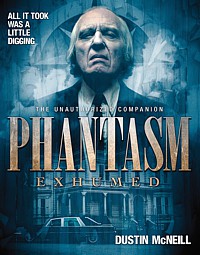 PHANTASM
EXHUMED
The Unauthorized Companion

Robert S. Rhine's
SATAN'S 3-RING
CIRCUS OF HELL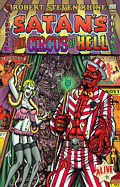 Forward by
GAHAN WILSON &
FEO AMANTE.
Featuring comics by
ALEX PARDEE,
WILLIAM STOUT,
STEVE BISSETTE,
FRANK DIETZ,
JIM SMITH,
FRANK FORTE,
ERIC PIGORS,
MIKE SOSNOWSKI,
OMAHA PEREZ,
DAVID HARTMAN,
STEVEN MANNION,
and more!

And
IN CINEMA


E.C. McMullen Jr.


Head Production Designer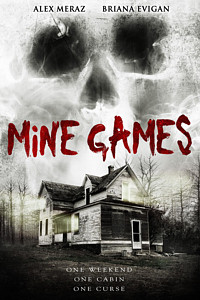 MINE GAMES


(Starring:
JOSEPH CROSS, BRIANA EVIGAN,
ALEX MERAZ)

Dept. head
Special Effects Make-Up
(SFX MUA)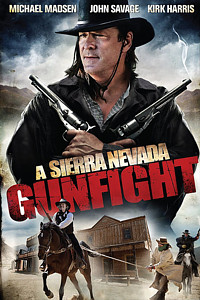 A SIERRA NEVADA
GUNFIGHT
(MICHAEL MADSEN & JOHN SAVAGE).

Production Designer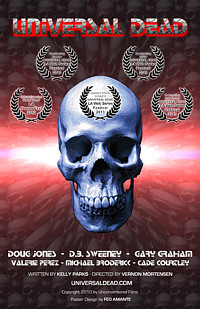 UNIVERSAL DEAD
(DOUG JONES,
D.B. SWEENEY,
GARY GRAHAM)

ART DIRECTOR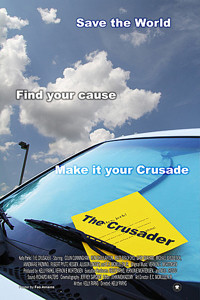 THE CRUSADER
(COLIN CUNNINGHAM,
GARY GRAHAM)
Review by
Ken King

KRAMPUS

- 2015
USA Release: Oct. 6, 2009
Barnsnape Films, Aramid Entertainment Fund, Screen West Midlands, Vertigo Films, BBC Films
Rating: USA: N/A
"I haven't been this hungover since the Pope died."
- Aunt Dorothy
Director Michael Dougherty (TRICK R' TREAT, GODZILLA: KING OF THE MONSTERS) is one of those guys that I would really love to meet if ever given the chance. He and I have seemingly similar senses of humor and a definite sort of stylized way of looking at certain cinematic themes. I was impressed with his film, TRICK R' TREAT, seeing it is one of the best movies that involves my favorite holiday, Halloween. It looked exactly the way I would envision shooting such a flick and the overall approach. Dougherty made it an extra-added bonus of being an anthology and I love those things like you wouldn't believe. From classics like DR. TERROR'S HOUSE OF HORRORS (1965) and TALES FROM THE CRYPT (1972), to modern fare like, V/H/S (2012) & V/H/S 2 (2013) and A CHRISTMAS HORROR STORY, if they aren't too terrible, I pretty much dig them all, or even one or two parts of the overall anthology.
KRAMPUS isn't an anthology, of course, but a full-length feature film. Nevertheless, Michael Dougherty impresses me with it. Hint: I like Horror that centers around holidays, too. I have already done a few reviews for Feo Amante's Horror Thriller, SAINT and RARE EXPORTS, both 2010 films, THE CHILDREN and FATMAN. Feel free to check them out. We will soon have one coming up for HALLOWEEN IV: THE RETURN OF MICHAEL MYERS (1988) that I reviewed also. KRAMPUS will be the latest, with more to come.
For this film, the entire opening credits have to do with an obvious jab at Black Friday, and it is one of the funniest things I have seen in most modern movies that are listed under the comedy heading. I used to work retail. What you see in said opening, isn't too farfetched as to the way it really is. Customers do not care about anything if they get that present that is supposed to be the hottest item of the season, or anything marked drastically down to get rid of it. You don't have to be a rocket scientist to know Dougherty was in an almost overtly way at Wal-Mart. You are thinking, "This is great! We might just have another family holiday classic on our hands here! Something we can all laugh at and share for years to come!"
On the surface, KRAMPUS, starts out that way during the opening credits and continues a short time afterwards seeming to be more like National Lampoon's Christmas Vacation than say, TALES FROM THE CRYPT: DEMON KNIGHT (1995), but hold on there, we're just getting started.
Max (Emjay Anthony: A BAD MOMS CHRISTMAS, THE DIVERGENT SERIES: INSURGENT, INCARNATE, REPLICAS, CHEF) is basically a good kid who still believes in Santa Claus, a secret that only his grandmother, Omi (Krista Sadler: AFTER MIDNIGHT, CINDERELLA, TEMPO, MOBBING, DEAR KARL) is seemingly privy to. But his uncle and aunt and their brood are coming over for Christmas and everyone is on edge, including his father Tom (Adam Scott: HELLRAISER: BLOODLINE, STAR TREK: FIRST CONTACT, PIRAHNA 3D, LITTLE EVIL, BLACK MASS), mother Sarah (Toni Collette: THE SIXTH SENSE, FRIGHT NIGHT [2011], HEREDITARY, KNIVES OUT, VELVET BUZZSAW, HITCHCOCK) and his sister, Beth (Stefania LaVie Owen: she has mostly TV credits that include: THE CARRIE DIARIES, MESSIAH, I'M DYING UP HERE, CHANCE, RUNNING WILDE).
Max wants to get his letter off to Santa without being noticed. Omi is baking cookies and is advising the kid on including what he wants for Christmas. His parents are fretting over her sister and her family coming over and the disaster they usually bring with them. Beth just wants to roll over to her boyfriend's crib. Preferably, until the visiting family has vacated the premises.
Inevitably however, the in-laws arrive and right off, their bitching and complaining kicks into overdrive. One of their daughters gets ahold of Max's letter and at the dinner table, humiliates him by reading it aloud. All Max wanted was the family to all be what they used be like. Some of the reactions at his words are of embarrassment for how they have all been acting. Others express shock. While yet others, anger. Max gets his letter and runs upstairs. His father comes in and they have a talk, and all seems to be well. Before Max seals his letter to send it off, he rips it to bits and tosses it out the window.
Events happen within minutes. The first is a freak blizzard. Tom and Sarah finally give in to letting Beth go to her boyfriend's place, as it is only a few houses away. Beth takes her leave, it is then that the real troubles truly begin. First, the electricity goes out and that's always a bad sign in any flick. For in the dark, that's where the monsters lurk.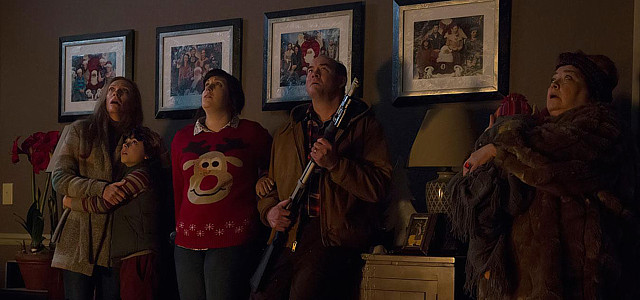 The family at last bands together and battens down the hatches, boarding up windows and doors. Omi tells Tom to keep the fire in the fireplace hot.
Then she begins to tell a tale of her childhood.
The story about Santa's Shadow, the Christmas Devil, known as Krampus. Omi tells of Hope dying in her village and the demon coming to call and take Omi's family and leaving her alone with naught but a bell that reads "Gruss vom Krampus", translation, "Greetings from Krampus" so anytime she looks at it she will remember what brought him to her home. The same is going down once more, this time, it is her extended family that are in the monster's crosshairs.
Tom and brother-in-law Howard (David Koechner: SNAKES ON A PLANE, FINAL DESTINATION 5, NEIGHBORS FROM HELL [TV], PIRANHA 3DD, CRAWLSPACE [2013], A HAUNTED HOUSE, HELL AND BACK, VICIOUS FUN) decide that they should take turns standing watch, to keep the fire going and warn the others, lest the creepy-crawlies try to make it inside. No matter what your intentions, or what efforts made, or protocols you put into place, eventually, the monsters always get in.
The house is under attack from the inside and outside. Demonic toys and Dark Elves lead the assault. They take out some of the family, but also face casualties themselves. Nobody is safe. Not by a longshot.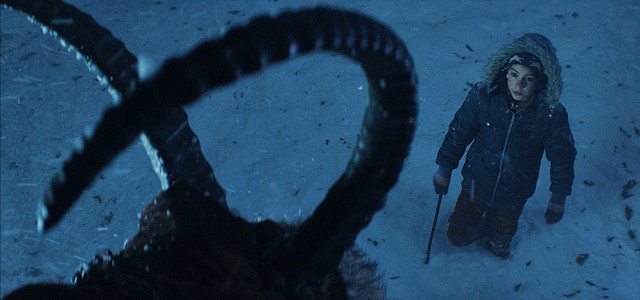 For the longest time I had a problem with the face of Krampus once it was shown. I thought for all the world it was simply a twisted visage of good ol' Saint Nick, himself. However, I learned much later, that the face was a mask. It made sense. The mouth lacked any articulation, but was perpetually open like the creature was screaming, the Devil's true features being obscured by it and the hood that hid the face for most of the movie.
Very clever.
Besides the cast doing a wonderful job all the way around, lets also give congratulations to the crew who put this great film together. There's composer, Douglas Pipes, who did the score also for TRICK R' TREAT, THE BABYSITTER, AWAKEN THE SHADOWMAN, MONSTER HOUSE, MOONSTALKER, among others. The man set the mood perfectly for each giving them not only that Christmas feel, but dark tones and bits of pagan harmonies scattered throughout.
Cinematographer, Jules O'Loughlin (ANGEL HAS FALLEN, THE HITMAN'S BODYGUARD, SANCTUM, THE DUEL, THE WHOLE TRUTH), made this film look amazing that even though much of it was created on a soundstage, it looked as if he shot it out in the middle of a raging blizzard. I always love movies that feature rain, snow and storms of any sort. So, this movie already had points going in its favor right from the start.
Editor John Axelrad who brought the film all together as one cohesive piece also has an impressive resume to his name with titles that include: THE MESSENGERS, SLITHER, BOOGEYMAN, AD ASTRA, and ANTEBELLUM.
And who could forget the SFX department who made it all possible and without them, this film would not have been possible.
Finally, I tip my hat to Michael Dougherty. What can I say? No one quite has a grasp on this type of material than he does. The man is a wizard.
FINAL THOUGHTS
If I had any gripes with the movie, it would be with the possessed gingerbread men and some of the toys. I liked how the Jack-in-the-Box came off as something that hadn't quite formed from John Carpenter's THE THING. Having a set painted face and a mouth full of slimy, barbed teeth, it was truly something from a nightmare.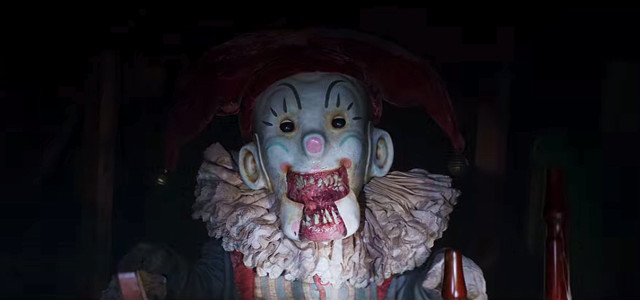 This is one of my favorite Christmas movies. Period. A flick doesn't become that unless there's something that sets it apart from everything else. KRAMPUS has that something.
Five Shriek Girls






This review copyright 2015 E.C.McMullen Jr.