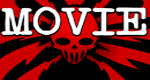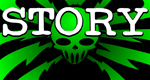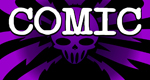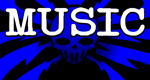 You Support This Site
When You Buy My Books
E.C. McMullen Jr.
PERPETUAL
BULLET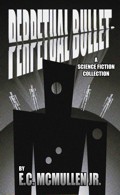 "'Some People' ... may be the standout story in the book."
-

John Grant

, Infinityplus

E.C. McMullen Jr.
WILLOW BLUE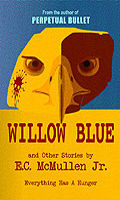 "'Willow Blue' will burrow under your skin and stay there long after you've put the book down."
- Jeffrey Reddick, Creator of
FINAL DESTINATION

IN OTHER BOOKS
E.C. McMullen Jr.'s
short story
CEDO LOOKED LIKE PEOPLE
in the anthology
FEAR THE REAPER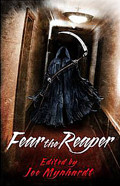 "This Ray Bradbury-esque is one of the most memorable and one of the more original stories I've read in a long time."
- Steve Isaak,
Goodreads

HORROR 201:
The Silver Scream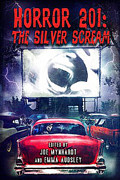 Filmmaker's Guidebook
featuring
RAY BRADBURY,
JOHN CARPENTER,
WES CRAVEN,
TOM HOLLAND,
E.C. McMULLEN Jr.,
GEORGE A. ROMERO,
and many more.



Extensively quoted in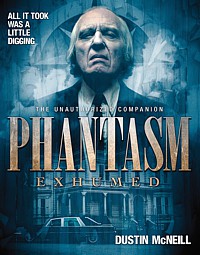 PHANTASM
EXHUMED
The Unauthorized Companion

Robert S. Rhine's
SATAN'S 3-RING
CIRCUS OF HELL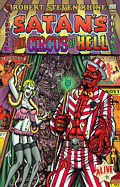 Forward by
GAHAN WILSON &
FEO AMANTE.
Featuring comics by
ALEX PARDEE,
WILLIAM STOUT,
STEVE BISSETTE,
FRANK DIETZ,
JIM SMITH,
FRANK FORTE,
ERIC PIGORS,
MIKE SOSNOWSKI,
OMAHA PEREZ,
DAVID HARTMAN,
STEVEN MANNION,
and more!

And In
CINEMA


E.C. McMullen Jr.


Head Production Designer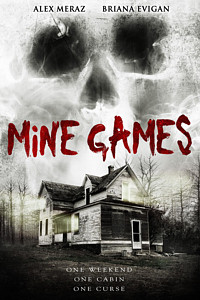 MINE GAMES


(Starring:
JOSEPH CROSS, BRIANA EVIGAN,
ALEX MERAZ)

Dept. head
Special Effects Make-Up
(SFX MUA)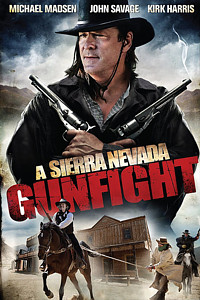 A SIERRA NEVADA
GUNFIGHT
(MICHAEL MADSEN & JOHN SAVAGE).

Production Designer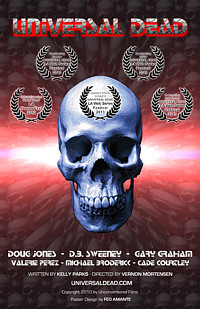 UNIVERSAL DEAD
(DOUG JONES,
D.B. SWEENEY,
GARY GRAHAM)

Art Director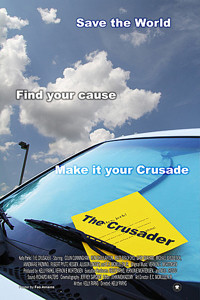 THE CRUSADER
(COLIN CUNNINGHAM,
GARY GRAHAM)
Review by
E.C.McMullen Jr.

GREMLINS

- 1984
USA Release: June 8, 1984
Warner Bros.
Rated: USA: PG
A man wanders around Chinatown, looking for something. He doesn't know what, just something out of the ordinary that he can give his son for Christmas.
A Chinese boy gives the man his best pitch: he knows just the thing for the man. His Grandfather's store! The giftshopper is sure to find whatever he is looking for there! The man introduces himself to the wizened old grandfather (Keye Luke*). His name is Randall Peltzer (Hoyt Axton: ENDANGERED SPECIES) and he's an inventor. His inventions don't sell well because they don't work well, but while in the store, he's introduced to a curious creature called a Mogwai. That's just the present he wants to buy for his son, but Grandfather doesn't want to sell and he doesn't want to waste anymore time with the inventor. So his grandson sells the Mogwai behind Grandfather's back.
TRIVIA
*
Keye Luke played Number One Son, Lee Chan, in a series of CHARLIE CHAN Mystery movies in the 1930s and 40s, and stayed with the character in the MR. MOTO Mystery movies. Luke was also the original Kato to THE GREEN HORNET in 1940.
Keye Luke was also the English voice for Hiroshi Koizumi in the U.S. edit of GODZILLA RAIDS AGAIN.
The English voice of Shigeru in RODAN.
Was the voice of Charlie Chan in the 1972 animated series THE AMAZING CHAN AND THE CHAN CLAN
Pop makes it back home just in time for Christmas and gives his son, Billy (Zach Galligan: WAXWORK, GREMLINS 2), the Mogwai. Billy's Mom (Francis Lee McCain: SCREAM) doesn't know what to think of it, and neither does the family dog. Billy names his Mogwai, "Gizmo" (voiced by Howie Mandel: LITTLE MONSTERS, GREMLINS 2), because the little varmint has a thing for mechanical stuff.
Then Pop remembers; the Mogwai requires very specific rules.
1. Don't expose it to bright light.
2. Don't get it wet.
3. Don't feed it after midnight.
Do I need to say it? Of course all of these rules will be broken. When Mogwai's get wet, they reproduce asexually, and more Mogwai's sprout out of Gizmo's back. Except for whatever reason, these new Mogs aren't nice. Billy takes one of them to his science teacher, Roy Hanson (Glynn Turman), to see if he can figure the things out. Merry Mishaps occur.
Back home, the newborn gremlins torture Gizmo and what's worse, they prank Billy and his girlfriend, Kate Berringer (Phoebe Cates: GREMLINS 2) into feeding them after midnight. When that happens it's oopsie time. The furry little Mogwai wrap themselves in cocoons and come out as reptillian, scaly Gremlins. Far stronger than Mogwai, and untold levels meaner, these vicious, clever, yet simple and naive creatures tear through town on a murderous rampage, and it's up to Billy and Kate to stop them before they find a tremendous source of more gremlins - the school gym swimming pool.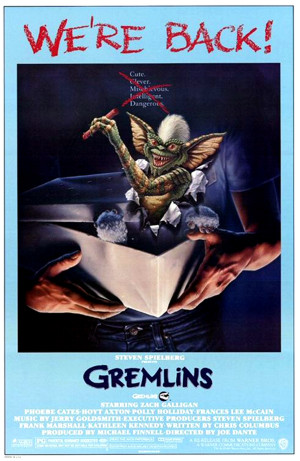 The re-release to theaters in the age of Video Rental:
It was that good!
Original poster by John Alvin
GREMLINS is funny and action packed, but incredibly balanced and perfectly timed with some truly scary scenes. Director Joe Dante (THE HOWLING, GREMLINS 2, Masters of Horror: HOMECOMING, THE SCREWFLY SOLUTION), back in his SciFi Boy days, realized the fun Horror Thriller movie fans would have with a film that was fun as well as funny.
GREMLINS is gross and horrific, without taking itself too seriously. Working off a script by Chris Columbus (Producer and Director of HARRY POTTER AND THE SORCERER'S STONE, HARRY POTTER AND THE CHAMBER OF SECRETS, HARRY POTTER AND THE PRISONER OF AZKABAN), Joe Dante found the perfect balance and mix of everything that a Horror Thriller fan would love.
Joe also chose to stuff his movie to the gills with actors who were then considered, familiar genre faces. There's Harry Carey (CYBORG 2087, BILLY THE KID VERSUS DRACULA, ENDANGERED SPECIES, THE EXORCIST III), and Dick Miller (IT CONQUERED THE WORLD, NOT OF THIS EARTH, THE UNDEAD [1957], A BUCKET OF BLOOD, THE LITTLE SHOP OF HORRORS [1960], THE TERROR, X, THE HOWLING, THE TERMINATOR, way more), as well as cameos by the actual Robbie The Robot prop with the real Robby The Robot voice (Marvin Miller: [Narrator] GODZILLA RAIDS AGAIN, FORBIDDEN PLANET, THE DEADLY MANTIS, GODZILLA VS. MONSTER ZERO, GAMMERA THE INVINCIBLE, way more), Stephen Spielberg (JAWS, RAIDERS OF THE LOST ARK) and Kenneth Tobey (THE THING FROM ANOTHER WORLD, THE HOWLING, GREMLINS 2, way more.).
GREMLINS is loaded with sight gags, snappy verbal sparring, and intentional scene leads for the audience to shout "Don't go in there!"
Unfortunately, it also gets
!!!THE UNFAIR RACIAL CLICHE ALERT!!!:
Or does it? I've been emailed repeatedly about this and, while I know that some folks feel this should get the UNFAIR RACIAL CLICHE ALERT, GREMLINS does not. I'll tell you why, but beware before following my URCA/Gremlins link. TWhere be spoilers!
GREMLINS is breakneck and intentionally flawed in some areas. This makes the unintentional flaws harder to catch, yet everything is done with such great verve and fun for both kids and adults, how could I not give GREMLINS 4 Shriek Girls? I can't, so I do.





This review copyright 2008 E.C.McMullen Jr.