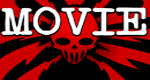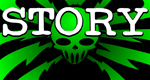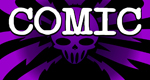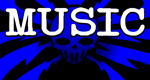 Support This Site

When You Buy My Books
E.C. McMullen Jr.
PERPETUAL
BULLET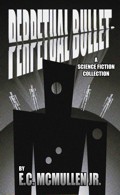 "'Some People' ... may be the standout story in the book."
-

John Grant

, Infinityplus

E.C. McMullen Jr.
WILLOW BLUE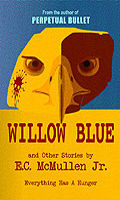 "'Willow Blue' will burrow under your skin and stay there long after you've put the book down."
- Jeffrey Reddick, Creator of
FINAL DESTINATION

IN OTHER BOOKS
E.C. McMullen Jr.'s
short story
CEDO LOOKED LIKE PEOPLE
in the anthology
FEAR THE REAPER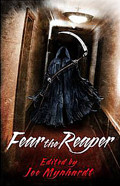 "This Ray Bradbury-esque is one of the most memorable and one of the more original stories I've read in a long time."
- Amazon Review

HORROR 201:
The Silver Scream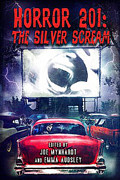 Filmmaker's Guidebook
featuring
RAY BRADBURY,
JOHN CARPENTER,
WES CRAVEN,
TOM HOLLAND,
E.C. McMULLEN Jr.,
GEORGE A. ROMERO,
and many more.



Extensively quoted in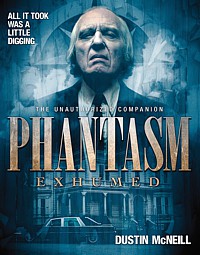 PHANTASM
EXHUMED
The Unauthorized Companion

Also
IN CINEMA
E.C. McMullen Jr.
Head Production Designer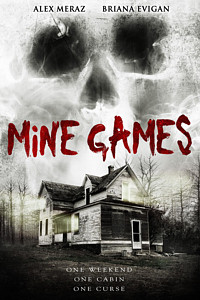 MINE GAMES


(Starring:
JOSEPH CROSS, BRIANA EVIGAN,
ALEX MERAZ)

Dept. head
Special Effects Make-Up
(SFX MUA)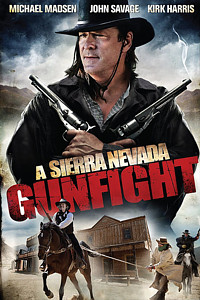 A SIERRA NEVADA
GUNFIGHT
(MICHAEL MADSEN & JOHN SAVAGE).

Production Designer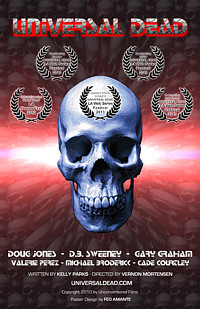 UNIVERSAL DEAD
(DOUG JONES,
D.B. SWEENEY,
GARY GRAHAM)

ART DIRECTOR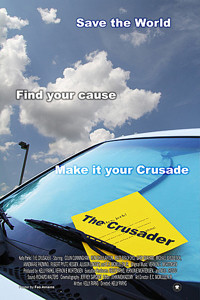 THE CRUSADER
(COLIN CUNNINGHAM,
GARY GRAHAM)
Review by
E.C.McMullen Jr.

PIRATES OF THE CARIBBEAN: On Stranger Tides

- 2011
USA Release: May 20, 2011
Walt Disney Pictures
Rated: USA: PG-13
Starting with HARRY POTTER, the 2000s began the Sprawling Epic aka The Grand Saga. THE LORD OF THE RINGS swiftly followed Harry a month later, tons of money followed both, and the new form was born. When a single movie, PIRATES OF THE CARIBBEAN: THE CURSE OF THE BLACK PEARL, made a fortune in 2003, Disney quickly leapt onto the idea that their property could become another sprawling epic. No question, the first Pirates had plenty of sprawl!

But then the whole thing wrapped up with a whimper with AT WORLD'S END. I enjoyed World's End when I first saw it, but it doesn't hold up with repeated viewings. Clearly it was time to keep the saga going and in a new direction.

So okay, first of all, Rob Marshall, whose past endeavors have been directing the over-produced musical Chicago (he complained bitterly about the Weinstein's puttering, then clammed up upon getting an Oscar nom for it. Hey, nothing succeeds like success!) and Memoirs Of A Geisha, had no business directing an Adventure Horror movie in a franchise as popular as Gore Verbinski's PIRATES OF THE CARIBBEAN. Then again, the easily recognizable fingerprints of Producer Jerry Bruckheimer are all over this flick despite Rob's longtime executive Producer, John DeLuca being in the mix. Of the original writers, Ted Elliot and Terry Rossio share sole credit for this one, as well as Executive Producer credit, working from a VERY loose interpretation of Tim Power's novel, ON STRANGER TIDES, which had nothing to do with Bruckheimer and Disney's PIRATES movies.

Coming back are the creepily lovable swashbucklers who love to hate each other, Captain Barbosa (Geoffrey Rush: THE HOUSE ON HAUNTED HILL [1999], PIRATES OF THE CARIBBEAN [all]) and Jack Sparrow (Johnny Depp: A NIGHTMARE ON ELM STREET, EDWARD SCISSORHANDS, FREDDY'S DEAD: THE FINAL MIGHTMARE, THE NINTH GATE, THE ASTRONAUT'S WIFE, SLEEPY HOLLOW, PIRATES OF THE CARIBBEAN [all], CORPSE BRIDE, SWEENEY TODD, ALICE IN WONDERLAND). Jack prefers that people refer to him as a Captain, but as ON STRANGER TIDES opens, we find Jack, as usual, without ship or crew.

For Captain Barbossa on the other hand, things are looking up. He's ingratiated himself with the King of England, who is in a hurry to find the Fountain of Youth. Seems those pesky Spaniards have gotten wind of it and are setting sail to the New World to get it first. Can't have that, can we? However, the king doesn't actually have the map to the place and that's where Jack Sparrow comes in: he does. Or at least, people think he does. As with everything else in his life, Jack isn't too sure himself.

So yet again Barbossa and Jack find themselves entangled with each other. To make matters worse, someone else in England is claiming to be Captain Jack Sparrow, actually has a ship, and is putting together a crew! Jack must first find this Identity thief and bring that person to Jack's form of nebulous justice. This gets Jack caught up yet again with his dubiously loyal sidekick, Mr. Joshamee Gibbs (Kevin McNalley: PIRATES OF THE CARIBBEAN [all], THE PHANTOM OF THE OPERA [2004]). Gibbs has every right to be dubiously loyal to Jack, seeing as how Sparrow isn't loyal to anyone ever.

This time out, as Jack prepares to raid the holy relic of the Fountain of Youth, he must first contend with Marion. I mean, Angelica Malon (Penelope Cruz: VANILLA SKY, VOLVER). Seems he betrayed her love when she was a kid, but she knew what she was doing.

What she also knows is that she is the daughter of Captain William Teach, aka the notorious Blackbeard!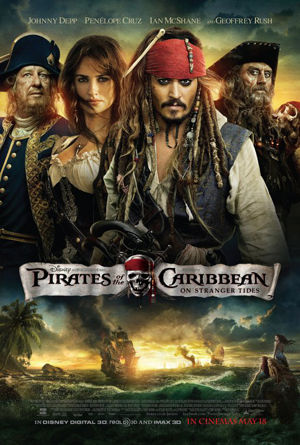 "The pirate all pirates fear."
- Jack Sparrow
By all rights, Blackbeard (Ian McShane: LEFT HAND OF GEMINI, TOO SCARED TO SCREAM, SEXY BEAST, NEMESIS GAME, DEATH RACE [2008], CORALINE, CASE 39) should be dead, seeing as how he was beheaded a few years earlier. Ah, but Blackbeard's body floated around his ship three times, came aboard and reunited with his head. Whatever made that work, the end all of it was, Blackbeard now has supernatural possession of his ship. With a wave of his sword, he can make his ship do anything including hang a mutinous crew. R, But supernaturally running his ship by himself be tiresome work, and so he must be sparing with his crew's lives, seeking to make an example of one as a lesson to all.
Barbossa and Sparrow know a thing or two about being dead and brought back to life, seeing as how both have experienced it on a couple of occassions. They didn't like the experience, but they faced death more than once, lost and somehow lived to tell about it. So dead men DO tell tales. Out of all the pirates of the Seven Seas, Barbossa and Sparrow are the least frightened of Blackbeard.
Blackbeard has his own fears though. His return to life spared him an execution, but not the inevitability of age. He is enslaved to time, growing old and, whatever other powers he has, death will claim him too. He seeks the fountain of youth and will let no one stand in his way.
Thus begins another grand sprawling PIRATES OF THE CARIBBEAN epic! It comes complete with tons of interesting - but unecessary - side streets and pointless characters will abound. But this is what we've come to expect from the PIRATES OF THE CARIBBEAN movies. The movies are formula, yet remain imaginative. Damsels will be distressed, buckles will be swashed, and decks will be washed. Oh, and there are some very scary mermaids this time around.
If you still have any misgivings about director Rob Marshall possibly being out of his depth, you should know that I enjoyed PIRATES OF THE CARIBBEAN: On Stranger Tides more than AT WORLD'S END.
Three Shriek Girls.




This review copyright 2011 E.C.McMullen Jr.