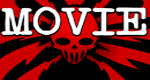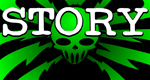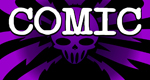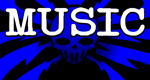 Support This Site

When You Buy My Books
E.C. McMullen Jr.
PERPETUAL
BULLET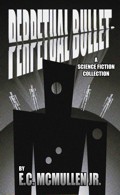 "'Some People' ... may be the standout story in the book."
-

John Grant

, Infinityplus

E.C. McMullen Jr.
WILLOW BLUE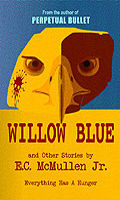 "'Willow Blue' will burrow under your skin and stay there long after you've put the book down."
- Jeffrey Reddick, Creator of
FINAL DESTINATION

IN OTHER BOOKS
E.C. McMullen Jr.'s
short story
CEDO LOOKED LIKE PEOPLE
in the anthology
FEAR THE REAPER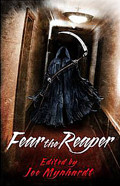 "This Ray Bradbury-esque is one of the most memorable and one of the more original stories I've read in a long time."
- Amazon Review

HORROR 201:
The Silver Scream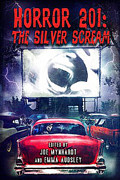 Filmmaker's Guidebook
featuring
RAY BRADBURY,
JOHN CARPENTER,
WES CRAVEN,
TOM HOLLAND,
E.C. McMULLEN Jr.,
GEORGE A. ROMERO,
and many more.



Extensively quoted in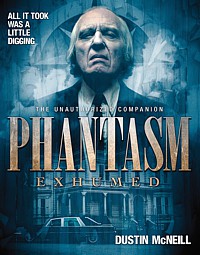 PHANTASM
EXHUMED
The Unauthorized Companion

Robert S. Rhine's
SATAN'S 3-RING
CIRCUS OF HELL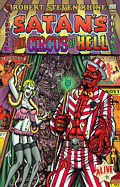 Forward by
GAHAN WILSON &
FEO AMANTE.
Featuring comics by
ALEX PARDEE,
WILLIAM STOUT,
STEVE BISSETTE,
FRANK DIETZ,
JIM SMITH,
FRANK FORTE,
ERIC PIGORS,
MIKE SOSNOWSKI,
OMAHA PEREZ,
DAVID HARTMAN,
STEVEN MANNION,
and more!

Also
IN CINEMA
E.C. McMullen Jr.
Head Production Designer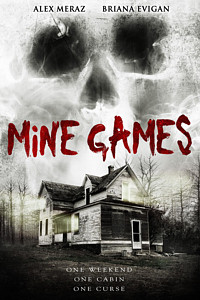 MINE GAMES


(Starring:
JOSEPH CROSS, BRIANA EVIGAN,
ALEX MERAZ)

Dept. head
Special Effects Make-Up
(SFX MUA)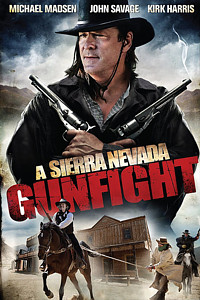 A SIERRA NEVADA
GUNFIGHT
(MICHAEL MADSEN & JOHN SAVAGE).

Production Designer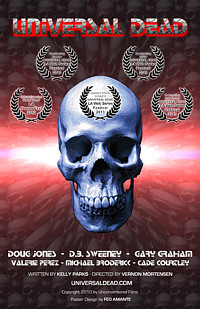 UNIVERSAL DEAD
(DOUG JONES,
D.B. SWEENEY,
GARY GRAHAM)

ART DIRECTOR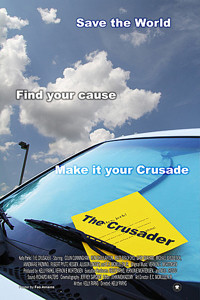 THE CRUSADER
(COLIN CUNNINGHAM,
GARY GRAHAM)
Review by
Kelly Parks

SPHERE

- 1998
USA Release: Feb. 15, 1998
MGM
Rating: USA: R
Full disclosure: I resent Michael Crichton.
Not because he's rich and famous - I'm a total capitalist and I applaud his success. No, my resentment comes from the fact that most of his novels (e.g. THE ANDROMEDA STRAIN, about an alien virus, TIMELINE, about time travelers, JURASSIC PARK, about genetic engineering used to resurrect dinosaurs, PREY, about nanotechnology) are science fiction.
(FeoNote: Ahem! And Thrillers and sometimes Horror, that's why many of them are reviewed here!).
Plain and simple, no quibbling, that's what they are. And yet, if you go to a bookstore will you find any of these books in the Science Fiction ghetto? No, they're all in the regular Fiction section, pretending to be something they're not.
What's the matter, Michael? Are you afraid that if your books were in the sci-fi section, people wouldn't take you as seriously? That your book sales wouldn't be as astronomical? Or that maybe if your fans had to go to the sci-fi section and find your books, they might discover other, better authors who aren't afraid to label their novels for what they are? Is that it?
It's probably the second one.
SPHERE, a science fiction movie based on Michael Crichton's science fiction novel of the same name, was directed by Barry Levinson (SLEEPERS, DISCLOSURE) and written for the screen by Kurt Wimmer (EQUILIBRIUM), Stephen Hauser and Paul Attanasio (THE SUM OF ALL FEARS).
The story opens with a helicopter flying over what we find out is the Pacific Ocean. The pilot (Huey Lewis: SHADOW OF A DOUBT) tells his single passenger, who slept through most of what was apparently a long flight, that they're almost to their destination. The passenger is Dr. Norman Goodman (Dustin Hoffman: MARATHON MAN, SLEEPERS, OUTBREAK), a psychologist who specializes in post traumatic stress disorder. He's under the impression that he's on his way to the site of a plane crash to council the survivors. The pilot doesn't know anything about a plane crash.
Their destination is a spot on the ocean where what looks like a large part of the U.S. Navy has congregated. They land and Hoffman meets Captain Harold Barnes (Peter Coyote: JAGGED EDGE), the guy who's apparently in charge of whatever is going on. He also meets, much to his surprise, several old friends and acquaintances: Dr. Beth Halperin (Sharon Stone: DEADLY BLESSING, TOTAL RECALL), a biochemist and marine biologist, Dr. Harry Adams (Samuel L. Jackson: EXORCIST III, JURASSIC PARK, UNBREAKABLE), a mathematical genius, and Dr. Ted Fielding (Liev Schrieber: PHANTOMS, SCREAM 3, THE SUM OF ALL FEARS), an astrophysicist. Captain Barnes reveals that the Navy has detected a huge crashed space ship on the ocean floor 1000 feet below. Based on the growth rates of coral, they know it's been there for about 300 years.
That's great news, Dr. Goodman says, but why am I here? It turns out that a few years earlier Dr. Goodman accepted a government contract to study the psychological impact of meeting an alien. He put together a recommendation for the procedure and the ideal team for first contact, including some suggested names. The problem is Dr. Goodman just took the contract to make a down payment on his house and most of his "research" consisted of reading Isaac Asimov novels. Never in a million years did he think anyone would take the report seriously.
But Captain Barnes took it as gospel and has assembled the team accordingly.
They take a sub down to an underwater base the Navy has built next to the half-buried spacecraft. So far they haven't been able to get inside but measurements indicate activity within.
TRIVIA
In the novel, the special math code that Harry (Samuel L. Jackson) uses, to make contact with "Jerry", is comprehensible only to him. He's the math wiz. Harry alone has to translate the language in his head and then type the questions. Then he has to figure out the responses.
So it's Harry's mind projecting on the computer screen whatever he wants to see, which makes code problem clear.
This was changed for the movie so all the crew could communicate with "Jerry", thus making the spelling error plot twist nonsense.
- IMDb
Dustin Hoffman expressed some disappointment with the film. He felt it wasn't yet ready to be released when it was. There were many more issues that needed to be addressed, but they didn't have the time to cover them all. They had to deliver what they had, for the release date, which he felt was an incomplete film.
- IMDb
So far so good: a premise that's both funny and cool and a bunch of very good actors. What could go wrong?
That's a question philosophers will be debating for centuries to come. How, in spite of all the right ingredients, this could turn into such an awful movie.
Odd events occur for no apparent reason and are never explained. Characters do things that make no sense even in the context of the story. And major plot points depend on really stupid ideas.
The worst involves communicating with an "alien" via text on the base's computers. The actual alien messages are arriving as numbers but Dr. Adams figures out that the numbers represent letters on a keyboard. The alien, with the unlikely name of Jerry, has many conversations with the crew this way when Dr. Goodman realizes the number/keyboard translation is slightly off, and two letters in the alien's name are wrong. But those two letters appear in dozens of other words through several text conversations, which means all those words would have been misspelled. But they weren't.
Logic of any kind just doesn't seem to be a priority here. And I haven't even mentioned the science.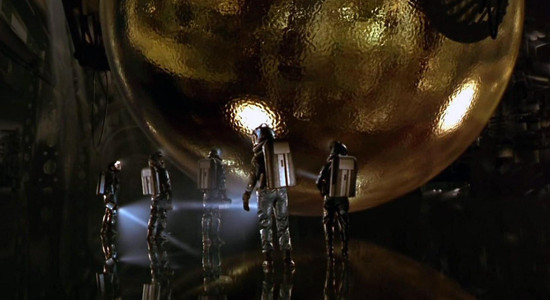 Despite the obvious HOMAGE, no one is ever going to mistake this for
2001: A SPACE ODYSSEY.
Did someone mention science? Time for a
!!!SCIENCE MOMENT!!!:
There are several points where these "scientist" characters say things important to the plot that are just plain wrong. For example, when Dr. Fielding, the astrophysicist, theorizes that the spaceship traveled through time when it "inadvertently flew through a black hole."
Continued at SCIENCE MOMENT/Sphere
Between all the plot holes and unrealistic behavior you simply stop caring. And once you don't care about a movie's characters, the result is always the same: boredom. That would be bad enough, but the ending cost them one extra shriek girl. I won't tell you though in case you decide to see it (ha!).
I give SPHERE one negative shriek girl.


This review copyright 2004 E.C.McMullen Jr.