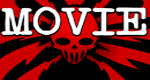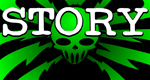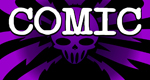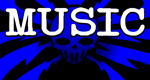 You Support This Site
When You Buy My Books
E.C. McMullen Jr.
PERPETUAL
BULLET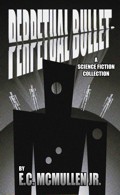 "'Some People' ... may be the standout story in the book."
-

John Grant

, Infinityplus

E.C. McMullen Jr.
WILLOW BLUE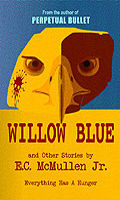 "'Willow Blue' will burrow under your skin and stay there long after you've put the book down."
- Jeffrey Reddick, Creator of
FINAL DESTINATION

IN OTHER BOOKS
E.C. McMullen Jr.'s
short story
CEDO LOOKED LIKE PEOPLE
in the anthology
FEAR THE REAPER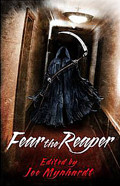 "This Ray Bradbury-esque is one of the most memorable and one of the more original stories I've read in a long time."
- Steve Isaak,
Goodreads

HORROR 201:
The Silver Scream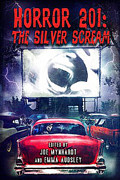 Filmmaker's Guidebook
featuring
RAY BRADBURY,
JOHN CARPENTER,
WES CRAVEN,
TOM HOLLAND,
E.C. McMULLEN Jr.,
GEORGE A. ROMERO,
and many more.

And
IN CINEMA


E.C. McMullen Jr.


Head Production Designer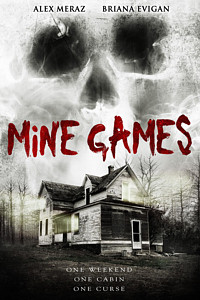 MINE GAMES


(Starring:
JOSEPH CROSS, BRIANA EVIGAN,
ALEX MERAZ)

Dept. head
Special Effects Make-Up
(SFX MUA)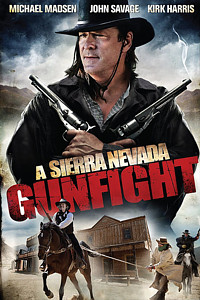 A SIERRA NEVADA
GUNFIGHT
(MICHAEL MADSEN & JOHN SAVAGE).

Production Designer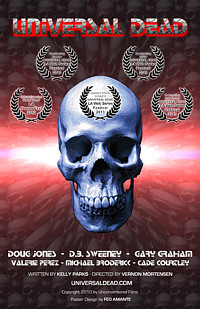 UNIVERSAL DEAD
(DOUG JONES,
D.B. SWEENEY,
GARY GRAHAM)

ART DIRECTOR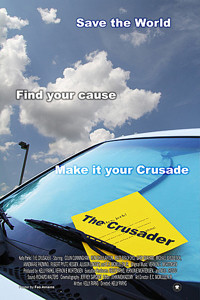 THE CRUSADER
(COLIN CUNNINGHAM,
GARY GRAHAM)
Review by
Mike Oliveri

SCREAM 3

- 2000
USA Release: Feb 4, 2000
Konrad Pictures / Dimension Films
Rated: U.K.: 18 / USA : R
Like its predecessors, SCREAM 3 is a tongue-in-cheek horror flick with a dark sense of humor. And, as usual, the character Randy (Jamie Kennedy: SCREAM movies, ENEMY OF THE STATE) delivers "the rules" that set up the clichés that follow all horror flicks and serve to set up the Scream franchise as a sort of self-parody. Once "the rules" are delivered, we soon find the plot of the film closely follows those rules.
But this movie fulfills another rule in Hollywood trilogies: sequels suck, but the third film typically makes up for it. There are a few exceptions, but in this case it holds water.
Sidney Prescott (Neve Cambell: SCREAM) has moved into hiding since the last flick, living in a house out in the woods that is set up with burglar alarms and extra security. When horror film producer John Milton (Lance Henriksen: TERMINATOR, ALIENS, NEAR DARK) sets out to make Stab 3 based on Sidney's past, the ghost-faced killer makes a reappearance, drawing Sidney out of hiding. She soon finds that the current string of murders are related to her mother's mysterous past.
Cotton Weary (Liev Schreiber: SPHERE, PHANTOMS), who now has his own talk show and has landed a cameo in Stab 3, is the first to die, leaving little doubt that the new killer somehow has ties to Woodsboro. Gale Weathers (Courteney Cox: SCREAM) has moved on to become a bigtime L.A. journalist, and travels to Hollywood to follow the murders and spotlight them for her new show. Dewey Riley (David Arquette: BUFFY THE VAMPIRE SLAYER, SCREAM, RAVENOUS), unable to serve as a police officer due to events in the previous two films, serves as a technical advisor for Stab 3 and has a relationship with Stab 3's "Gale Weathers", Jennifer (Parker Posey: DEAD CONNECTION, AMATEUR).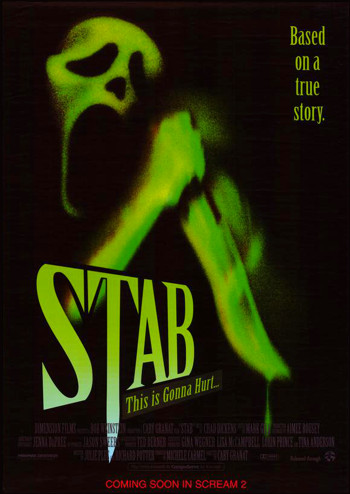 Throw in the remainder of the Stab 3 cast (including Playboy Playmate Jenny McCarthy), movie buff/homicide detective Kincaid (Patrick Dempsey: OUTBREAK), and ambitious director Roman Bridger (TV teen drama vet Scott Foley), and you've got a cast of suspects. Unfortunately, Feo will have to add a racial cliché alert at this point in the review: former Cosby Show actor Deon Richmond has few lines and, of course, dies.
Though Kevin Williamson Kevin Smith (I KNOW WHAT YOU DID LAST SUMMER, THE FACULTY) created the Scream franchise as a trilogy and wrote the first two, this one was written by Ehren Kruger (IMPOSTOR). Once again, legendary Wes Craven Director Wes Craven (DEADLY BLESSING, A NIGHTMARE ON ELM STREET, THE PEOPLE UNDER THE STAIRS, - do I really need to go on???) directs.
The plot is predictable, and the action is similar to what you've seen in the first two flicks, but at least they keep you guessing (somewhat anyway) as to who the killer could be. There is no doubt, however, as to the relationship between the killer and Sidney. There is more humor in this one, and though you see a lot of things coming, the thrills are fairly good and at least try to be somewhat more than a simple stabbing. My only real beef was with the new killer's voice recorder: he has everyone's voice, from the main characters to Sidney's dead mother. How is this possible?
Kruger injected a lot of humor into this one, and there are some great cameo appearances. Look for Carrie Fisher (if you don't know she was Princess Leia, you've been in a coma the past twenty years) as a bitter ex-B movie actress and DOGMA's Jay and Silent Bob (played by Jay Mews and Kevin Smith, respectively) to deliver some of the brevity.
Not a bad flick when taking into account the whole trilogy and understanding that it was meant to parody the stereotype of the traditional horror franchises. I give it three shriek girls.




This review copyright 2000 E.C.McMullen Jr.