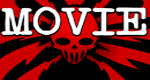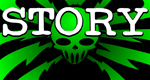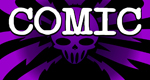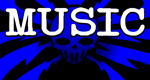 You Support This Site
When You Buy My Books
E.C. McMullen Jr.
PERPETUAL
BULLET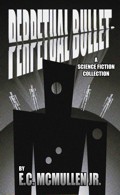 "'Some People' ... may be the standout story in the book."
-

John Grant

, Infinityplus

E.C. McMullen Jr.
WILLOW BLUE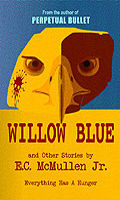 "'Willow Blue' will burrow under your skin and stay there long after you've put the book down."
- Jeffrey Reddick, Creator of
FINAL DESTINATION

IN OTHER BOOKS
E.C. McMullen Jr.'s
short story
CEDO LOOKED LIKE PEOPLE
in the anthology
FEAR THE REAPER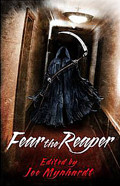 "This Ray Bradbury-esque is one of the most memorable and one of the more original stories I've read in a long time."
- Steve Isaak,
Goodreads

HORROR 201:
The Silver Scream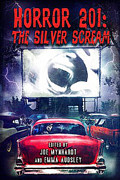 Filmmaker's Guidebook
featuring
RAY BRADBURY,
JOHN CARPENTER,
WES CRAVEN,
TOM HOLLAND,
E.C. McMULLEN Jr.,
GEORGE A. ROMERO,
and many more.



Extensively quoted in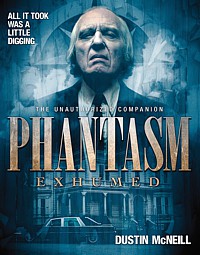 PHANTASM
EXHUMED
The Unauthorized Companion

And In
CINEMA


E.C. McMullen Jr.


Head Production Designer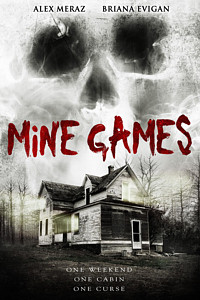 MINE GAMES


(Starring:
JOSEPH CROSS, BRIANA EVIGAN,
ALEX MERAZ)

Dept. head
Special Effects Make-Up
(SFX MUA)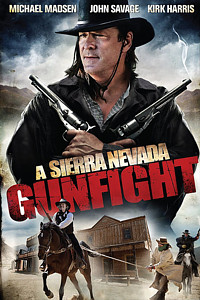 A SIERRA NEVADA
GUNFIGHT
(MICHAEL MADSEN & JOHN SAVAGE).

Production Designer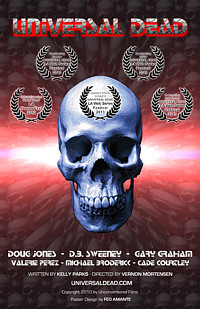 UNIVERSAL DEAD
(DOUG JONES,
D.B. SWEENEY,
GARY GRAHAM)

Art Director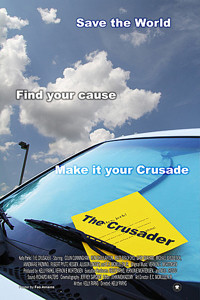 THE CRUSADER
(COLIN CUNNINGHAM,
GARY GRAHAM)
Review by
Sean O'Bannon

GIVE THIS SITE ETERNAL LIFE


TIP JAR




DRACULA

- 1979
USA Release: July 20, 1979
Universal Pictures
Ratings: USA: R
DRACULA. When you hear the name, you know the story. With that in mind, I'll assume that you guys are already up to speed regarding plot content, and will skip forward to what makes this presentation unique.
Since this movie debuted in 1979, a good many of you have no doubt seen this version. For those who haven't, it's definitely worth checking out.
I'm a serious Drac-head, and this version ranks way up there on my list (below Christopher Lee's, but above Oldman's and even Lugosi's). Frank Langella's (THE NINTH GATE) gravitic portrayal takes the material seriously without delving into melodrama like some previous versions. Like Lugosi, he delivers a lot with the eyes. He plays Dracula as a guy who only wants love, like the rest of us. He finds that love in the form of Lucy Seward (Kate Nelligan: WOLF), who happens to be engaged to Jonathan Harker (Trevor Eve: DOOMWATCH). Trevor Eve's embodiment of Harker comes across as a bit of a jealous, petulant turd, and we can see why Lucy fancies the Count. We find ourselves rooting for this charismatic villain, as Langella plays him as a bit sad at how his life has turned out, but is making a good go of it anyway - even when he's drinking the local maidens dry and snaps his enemies' necks like twigs.
As a side note: a female friend of mine saw Langella's stage version of Dracula, and said that when he first appeared onstage, every woman in the audience seemed to sit up a little straighter and pay a LOT more attention.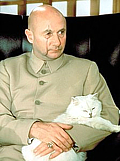 TRIVIA
Donald Pleasence remains the most famous of all the James Bond villians.
While many actors played Blofeld, it was Donald's portrayal, with his scarred face and sleepy cat, that's been spoofed in everything from The Simpson's to Austin Powers.

At the time of his death, Donald made over 200 movies and TV shows.
Langella's compelling performance definitely carries the movie, but the addition of Sir Laurence Olivier (THE BOYS FROM BRAZIL) as Dr. Van Helsing and Donald Pleasance (THX 1138, HALLOWEEN) as Doctor Jack Seward, makes this a pairing to remember. Their confrontation in Van Helsing's quarters is riveting, with only the performances of the two actors to hold our attention.
The production value is brilliant, with giant set pieces and sprawling outdoor locations. There's a real sense of scope with this version, helmed by hit-and-miss director John Badham. He manages to re-tell this oft-told tale with a sense of dignity and fun that was found in the Hammer films.
This DVD boasts a brand-new documentary, shot exclusively for this release. It's a fascinating piece that even manages to dish some dirt – particularly about Pleasance's incessant scene-stealing and Langella repeatedly sending his capes back to the costume department because the collars were either too tall or too short.
The DVD sounds beautiful run through a home theater system; John Williams' sweeping score is one of the most beautiful of his long career, and this mix definitely does it justice. The picture is where I have the biggest gripe, but it's a small one. There's a bit of film flaw evident that could've been cleaned up with a bit of effort, but it doesn't distract from the overall experience. It does, however, cause me to give this Movie/DVD 4 out of 5 stars.





This review copyright 2003 E.C.McMullen Jr.
YOU MIGHT ALSO ENJOY


(Sub-Section: OLDE WORLDE VAMPYRS)
DRACULA - 1931
MOVIE REVIEW
INTERVIEW WITH THE VAMPIRE
MOVIE REVIEW
Bram Stoker's DRACULA
MOVIE REVIEW