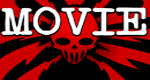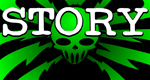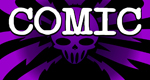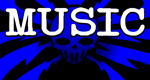 You Support This Site
When You Buy My Books
E.C. McMullen Jr.
PERPETUAL
BULLET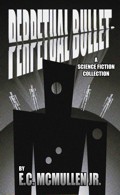 "'Some People' ... may be the standout story in the book."
-

John Grant

, Infinityplus

E.C. McMullen Jr.
WILLOW BLUE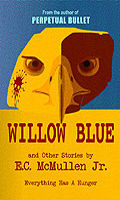 "'Willow Blue' will burrow under your skin and stay there long after you've put the book down."
- Jeffrey Reddick, Creator of
FINAL DESTINATION

IN OTHER BOOKS
E.C. McMullen Jr.'s
short story
CEDO LOOKED LIKE PEOPLE
in the anthology
FEAR THE REAPER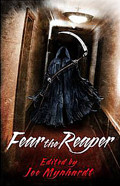 "This Ray Bradbury-esque is one of the most memorable and one of the more original stories I've read in a long time."
- Steve Isaak,
Goodreads

HORROR 201:
The Silver Scream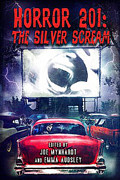 Filmmaker's Guidebook
featuring
RAY BRADBURY,
JOHN CARPENTER,
WES CRAVEN,
TOM HOLLAND,
E.C. McMULLEN Jr.,
GEORGE A. ROMERO,
and many more.



Extensively quoted in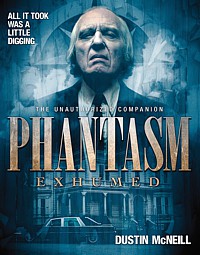 PHANTASM
EXHUMED
The Unauthorized Companion

Robert S. Rhine's
SATAN'S 3-RING
CIRCUS OF HELL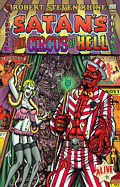 Forward by
GAHAN WILSON &
FEO AMANTE.
Featuring comics by
ALEX PARDEE,
WILLIAM STOUT,
STEVE BISSETTE,
FRANK DIETZ,
JIM SMITH,
FRANK FORTE,
ERIC PIGORS,
MIKE SOSNOWSKI,
OMAHA PEREZ,
DAVID HARTMAN,
STEVEN MANNION,
and more!

And In
CINEMA


E.C. McMullen Jr.


Head Production Designer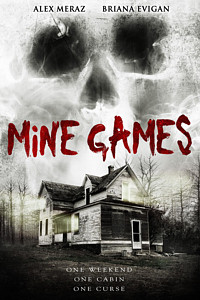 MINE GAMES


(Starring:
JOSEPH CROSS, BRIANA EVIGAN,
ALEX MERAZ)

Dept. head
Special Effects Make-Up
(SFX MUA)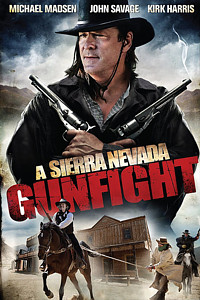 A SIERRA NEVADA
GUNFIGHT
(MICHAEL MADSEN & JOHN SAVAGE).

Production Designer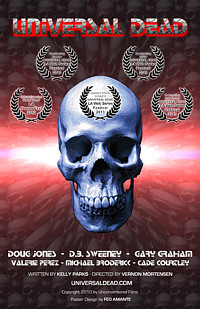 UNIVERSAL DEAD
(DOUG JONES,
D.B. SWEENEY,
GARY GRAHAM)

Art Director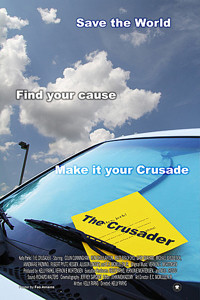 THE CRUSADER
(COLIN CUNNINGHAM,
GARY GRAHAM)
Review by
Kelly Parks

28 DAYS LATER

- 2002
USA Release: June 27, 2003
British Film Council / Canal+ / DNA Films / Figment Films / Fox Searchlight Pictures / 20th Century Fox
Rating: Australia: MA / Finland: K-18 / France: -16 / Germany, Norway, UK: 18 / Netherlands: 16 / Sweden: 15 / USA: R
Odd title. I almost skipped it because I assumed it was a sequel to that Sandra Bullock movie (you know, the one that sucked). It's not. Very much not.
This movie was directed by Danny Boyle and written by Alex Garland. It opens with newsreel footage of violence and riots and the terrible things we do to each other when our barely suppressed streak of barbarism shows itself. But then we see that these images are being viewed by a chimp in some kind of bizarre lab. The poor primate is strapped in place and has wires in his skull. Other chimpanzees are in nearby cages, but not for long. Animal activists arrive on a mission to free these experimental subjects.
I always knew it would be those meddling do-gooders that killed us all. Despite desperate warnings from a lab tech, the rainbow warriors free what turn out to be infected chimps. The most immediate symptom of the infection is homicidal rage.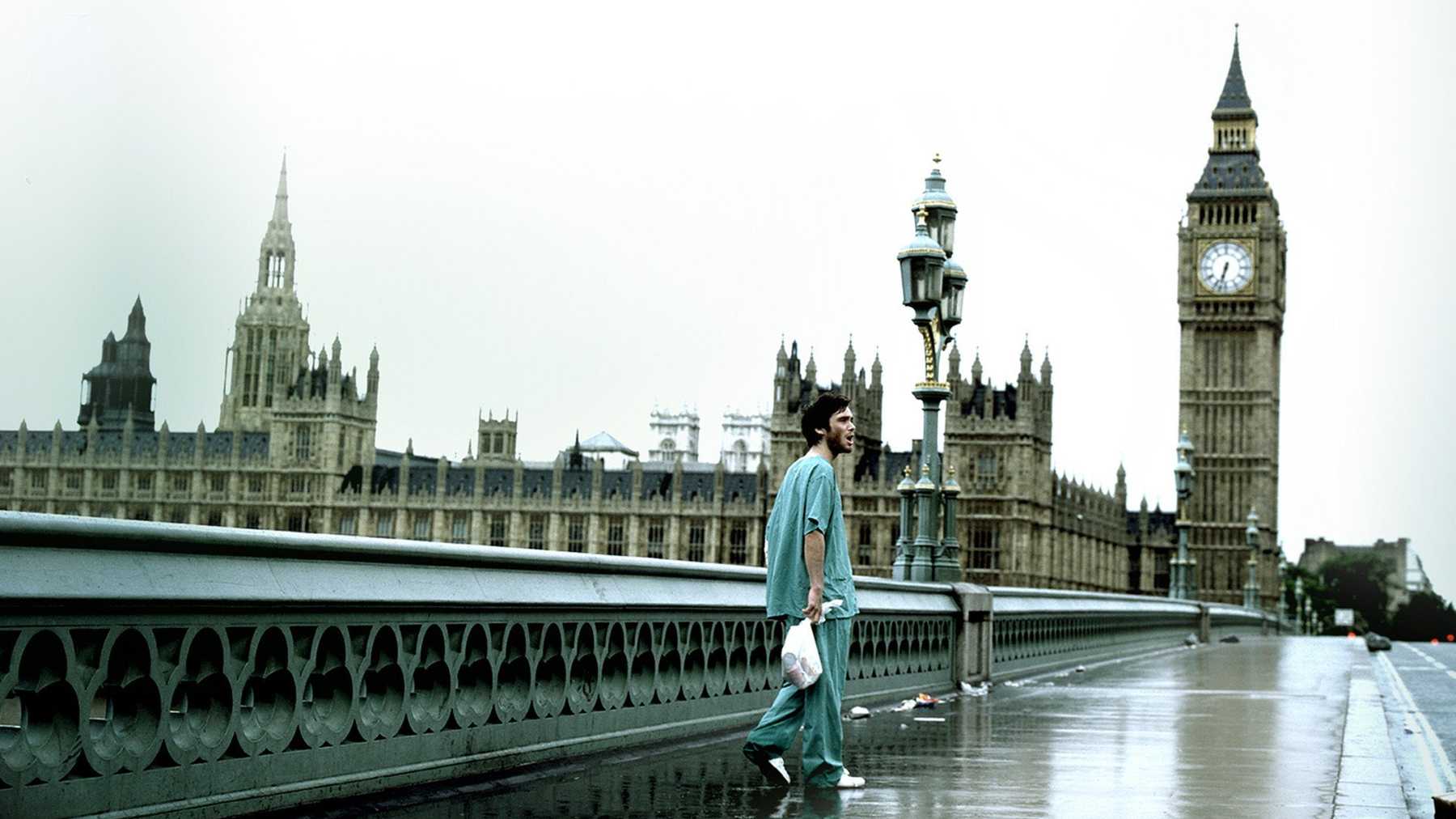 This is bad, M'KAY?
Cut to a black screen. The words "28 days later" appear in the corner. Then we see a naked man wake up in a hospital bed. He is confused and staggers into the hall. No one is around and no one responds to his calls. The hospital is a mess. Where is everyone?
And more to the point, why don't all directors know how to do this? This is how you start a movie! No boring exposition, just jump right in. Show, don't tell, just like they say on the first page of every screenwriting book ever written. We don't need to find out this lone survivor's life story to want to know what's going to happen to him. The situation speaks for itself.
The man is Jim (Cillian Murphy: BATMAN BEGINS) and we eventually find out that he was a bike messenger. A car hit him and he's been unconscious for weeks and apparently missed the end of the world. He wanders the streets of an uninhabited London searching for food among the wreckage.
Only London isn't uninhabited exactly. Jim does meet a few people in a church, but they aren't there to pray. These red-eyed crazies are enraged by the site of the uninfected Jim and the chase is on. Only the well-timed meeting of a couple more uninfected folks allows Jim to survive.
His new friends are Selena (Naomie Harris: PIRATES OF THE CARIBBEAN: DEAD MAN'S CHEST) and Mark (Noah Huntley: EVENT HORIZON, MEGIDDO: The Omega Code 2). "I have some bad news," says Mark as he explains to Jim what happened. This infection spread rapidly across the country. Just before the TV stopped broadcasting there were reports of infected people in Paris and New York so as far as they know the whole world is like this.
The infection doesn't kill you. Instead it turns you into a raving murderer, red-eyed and slobbering and puking infected blood. Thus even if someone survives your attack all it takes is a drop of your blood or saliva in their mouth or an open wound to make them like you (Well they won't "like you" per se. We mean that they will be infected and nutso, same as you -Feo). The infection sets in fast, taking less than thirty seconds to do its job.
Imagine an infected person running wild in a crowded city. Anyone trying to subdue them would stand a good chance of getting infected too. It would spread fast and civilization would disintegrate in an orgy of violence. But is such a thing possible?
The only way to answer that is with a
!!!SCIENCE MOMENT!!!:
At first I thought the fast acting nature of the infection was a bit contrived but the more I thought about this, the easier it turns out to be. Consider that there are many drugs (and poisons) that can have an almost immediate effect on reaching your blood stream. Now imagine such a fast-acting drug that turns you into an enraged monster (maybe a variation on PCP). It is probably within our technological ability to genetically engineer an existing bacterium to manufacture this drug.
Read more at THE SCIENCE MOMENT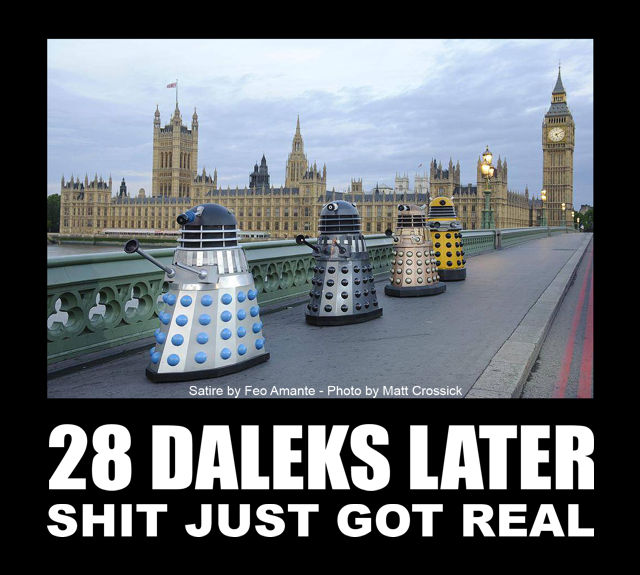 Jim insists on checking on his parents with predictable but sadly beautiful results. Eventually his companions include Frank (Brendan Gleeson: MISSION IMPOSSIBLE II, LAKE PLACID, THE TAILOR OF PANAMA, DARK BLUE) and his daughter Hannah (Megan Burns). Frank has heard a radio broadcast that gives directions to an army base and instructs all uninfected to get there and they'll be safe. But the broadcast is a looped tape. When they get there what will they find?
This is a very cool movie, tight and expertly directed. The unusual camera style adds to the gritty realism (though opinions will vary about that) and the characters are brave and flawed and worth caring about. I give 28 DAYS LATER a four on the shriek girl scale.





This review copyright 2003 E.C.McMullen Jr.
| | |
| --- | --- |
| | |
OCTOBER 31, 2003 DVD UPDATE
The DVD includes an excellent "Making Of" featurette and the "alternate ending". I'd heard this ending was downbeat and it is, but not as much as I'd thought. It's actually only a slight variation on the theatrical ending. I won't say anything more about it because that would be telling, but the theatrical ending is definitely better.
There's also a storyboard for the "radical" alternate ending. This was never filmed but the director and writer (Danny Boyle and Alex Garland) talk you through a series of drawings (and act out several never-filmed scenes). This alternate ending is also inferior to the actual theatrical ending and I'm glad they made the choices they did, but it's still interesting to think about what the movie would have been.
By the way, kudos to Boyle for realizing that their radical alternate ending had to be abandoned because it was scientifically implausible (within the framework of ideas established in the rest of the movie). If only such concerns made more directors think twice.
TRIVIA
The modern idea of Zombies as SF Horror and not voodoo comes from George Romero's NIGHT OF THE LIVING DEAD films.
Though Romero claims to have been heavily influenced by Vincent Price's portrayal of THE LAST MAN ON EARTH (story by Richard Matheson) that movie was a reinvention of the Vampire mythos. There are undead and then there are THE undead. Clearly a difference!
The zombie movies died out in the early 1980s after tons of exposure and overexposure from various Italian directors who couldn't pry their grip off the idea.
The idea of Science and Zombies came back from the dead with Capcom's RESIDENT EVIL video game, one of the most popular video games ever created. It has seen a slew of copy cat knock offs, most notably the HOUSE OF THE DEAD video game, so well put together and popular in its own right that the movie is in production while I'm writing this.
RESIDENT EVIL the movie dropped the torch but it appears that 28 DAYS LATER is picking it up, and not a moment too soon, as Horror writers are also re-visiting the world of SF/Zombies with surprising success.
ALL OF THAT SAID, Some folks still don't get that this is a movie about folks with the Rage virus and not about dead people come back to life. This is an Epidemic Horror movie. And yet, 28 DAYS LATER In One Minute In One Take is pretty cool.