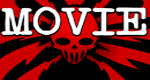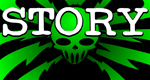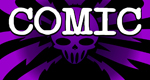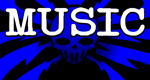 You Support This Site
When You Buy My Books
E.C. McMullen Jr.
PERPETUAL
BULLET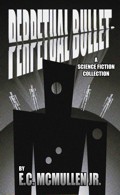 "'Some People' ... may be the standout story in the book."
-

John Grant

, Infinityplus

E.C. McMullen Jr.
WILLOW BLUE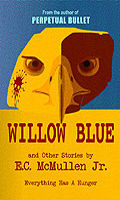 "'Willow Blue' will burrow under your skin and stay there long after you've put the book down."
- Jeffrey Reddick, Creator of
FINAL DESTINATION

IN OTHER BOOKS
E.C. McMullen Jr.'s
short story
CEDO LOOKED LIKE PEOPLE
in the anthology
FEAR THE REAPER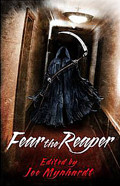 "This Ray Bradbury-esque is one of the most memorable and one of the more original stories I've read in a long time."
- Steve Isaak,
Goodreads

HORROR 201:
The Silver Scream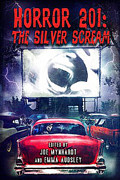 Filmmaker's Guidebook
featuring
RAY BRADBURY,
JOHN CARPENTER,
WES CRAVEN,
TOM HOLLAND,
E.C. McMULLEN Jr.,
GEORGE A. ROMERO,
and many more.



Extensively quoted in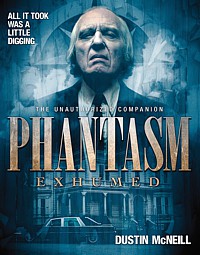 PHANTASM
EXHUMED
The Unauthorized Companion

Robert S. Rhine's
SATAN'S 3-RING
CIRCUS OF HELL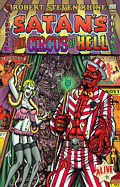 Forward by
GAHAN WILSON &
FEO AMANTE.
Featuring comics by
ALEX PARDEE,
WILLIAM STOUT,
STEVE BISSETTE,
FRANK DIETZ,
JIM SMITH,
FRANK FORTE,
ERIC PIGORS,
MIKE SOSNOWSKI,
OMAHA PEREZ,
DAVID HARTMAN,
STEVEN MANNION,
and more!

And
IN CINEMA


E.C. McMullen Jr.


Head Production Designer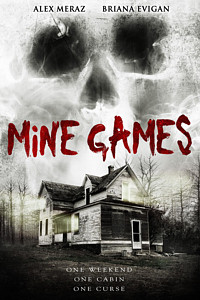 MINE GAMES


(Starring:
JOSEPH CROSS, BRIANA EVIGAN,
ALEX MERAZ)

Dept. head
Special Effects Make-Up
(SFX MUA)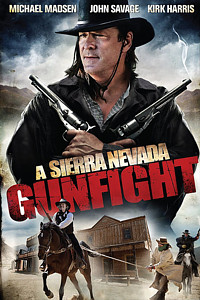 A SIERRA NEVADA
GUNFIGHT
(MICHAEL MADSEN & JOHN SAVAGE).

Production Designer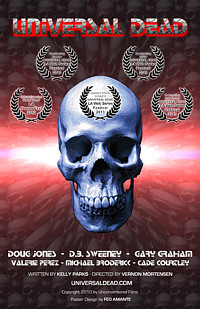 UNIVERSAL DEAD
(DOUG JONES,
D.B. SWEENEY,
GARY GRAHAM)

ART DIRECTOR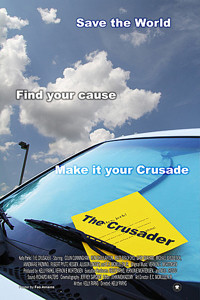 THE CRUSADER
(COLIN CUNNINGHAM,
GARY GRAHAM)
Review by
E.C.McMullen Jr.

CRITTERS

- 1986
USA Release: April 11, 1986
Smart Egg Pictures / SHO Films / New Line Cinema
Ratings: USA: PG
It's just another day in space for the Prison asteroid in Sector 17. Another prison ship is about to dock, and all things go according to regulations. Then a fresh shipment of prisoners, a bunch of Crites, cut loose and escape with a trans galaxy spacecraft with enough fuel to travel, well, the galaxy! The only thing the Crites will need to stop for is to eat, and that's where you and I come in.
It's just another day on earth for the Brown family and their farm. Life is slow and the kids are ornery. Dreams of big city flash and wonder are trotted out on TV but such excitements are far away. It's a small town life and the village idiot, Charlie McFadden (Don Keith Opper: CRITTERS 2, 3, and 4, GHOST IN THE MACHINE, INFECTION [2005] - also wrote some of the scenes) can't stop drinking or talking about UFOs. If he could just focus on doing one or the other, the townsfolk would probably take him more serious. As it is, he's a tolerated nuisance. Yes, everything mosies on along in the small mid-western town. Then a fresh bunch of Crites cut loose and start eating folks and fauna!
The Brown family have a busy night ahead of them. Pa, in the form of Jay Brown (Billy Green Bush: THE HITCHER, JASON GOES TO HELL: THE FINAL FRIDAY), is trying to fix his truck and get ready for tonight's bowling tournament while dealing with the shenanigans of his young son, Brad (Scott Grimes: CRITTERS 2, NIGHT LIFE) and the aforementioned village idiot, Charlie.
Pa's wife, Ma, in the form of Helen (Dee Wallace Stone: THE HOWLING, THE FRIGHTENERS, THE LOST, ABOMINABLE, THE PLAGUE) has to contend with her two ungrateful brats who bicker and snap at each other as only a brother and sister can do. And trust me: You WANT your teen sons and daughters fighting and bickering with each other. It's far more preferable than them snuggling and cuddling with each other.
Night falls and funny lights are seen in the sky. Pa and Brad go to investigate only to find one of their cows all et up!
What Pa don't know is that his daughter, April (Nadine Van der Velde: MUNCHIES, AFTER MIDNIGHT) is off in the barn with that young stud from New York, Steve (Billy Zane: DEAD CALM, DEMON KNIGHT, SOLE SURVIVOR [TV], BLOODRAYNE, VALLEY OF THE WOLVES: IRAQ).
Meanwhile, Sheriff Harv (M. Emmett Walsh: ESCAPE FROM THE PLANET OF THE APES, BLADE RUNNER) has his own hands full with goofy ol' Deputy Jeff Barnes (Ethan Phillips: THE ISLAND) and his constant unwanted advances on the station dispatch, Sally (Lin Shaye: A NIGHTMARE ON ELM STREET, CRITTERS 2, AMITYVILLE: A NEW GENERATION, Wes Craven's NEW NIGHTMARE, 2001 MANIACS, SNAKES ON A PLANE, Snoop Dogg's HOOD OF HORROR).
All of these problems will seem a mite persnickety when the Crites make their presence known. Of course, once seen, the townsfolk don't know Crites from coleslaw. To local folks these odd looking balls of hair and spines are just critters, that's all: Mean, hungry critters.
Once it's clear that these varmints eat people as well as animals, Sheriff Harv starts getting all kinds of calls, Sally is going bananas trying to field them all, and the Brown family find themselves surrounded, helpless, and on the buffet table.
But all is not lost. These critters is sneaky, tough and dangerous, but they can be killed. What's more, that there old Prison asteroid has sent a couple of bounty hunters to go and bring them critters back - or at least their remains.
Now before we go any farther, let's snack on a...
!!!SCIENCE MOMENT!!!:
You don't have to be a scientist to realize that these varmints are part of a highly advanced intergalactic culture of multi-species beings. And anyone technologically advanced enough to traverse the galaxy on a single tank of fuel would likely have the tech to alter their physiology in such a way as to survive on a wide range of xenoforms (alien life).
Continued at SCIENCE MOMENT/Critters.
In 1986, CRITTERS was riding the popularity of tiny monsters ranging from Joe Dante's GREMLINS (1984) and Charles Band's GHOULIES (1985). But CRITTERS was no mere rip off or wannabee and its popularity stakes its claim as one of the precursors to greater and lesser tiny monster movies like Stuart Gordon's DOLLS, Tina Hirsch's MUNCHIES (an exact cross between GREMLINS and CRITTERS), Tom Holland's CHILD'S PLAY, and more. Directed and co-wrote with Stephen Herek with co-writing by actor / writer Don Keith Opper and from a story by Domonic Muir (DECADENT EVIL, THE GINGERDEAD MAN, PETRIFIED), CRITTERS should be in the top ten of anybody's SciFi / Horror Thriller list. The wonderful creature designs were by the infamous Chiodo Brothers (KILLER KLOWNS FROM OUTER SPACE).
CRITTERS is fun and funtastic, reminiscent of 1950 creature features but with a hip wit that rocks even now. When one of the alien bounty hunters, not knowing any better, shapes his face into that of a currently hot pop-star, the results are laugh out loud. A running joke is the townsfolk who see these alien bounty hunters and a citizen says,
"Hey wait! I know you! You're Johnny Steele!"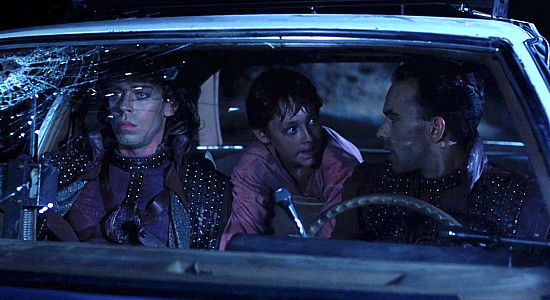 Riding In Cars With Aliens
When the other bounty hunter can't decide on which face he wants, and starts replicating some of the faces of the local yokels, it gets even better.
"Charlie! What are you doing hanging out with Johnny Steele?"
Any Horror or Science Fiction fan is bound to have a good time with CRITTERS.
Three Shriek Girls.




This review copyright 2005 E.C.McMullen Jr.

BONUS

Jordan Downey's fan film, CRITTERS: BOUNTY HUNTER
Cinematography and VFX, Kevin Stewart
Creature and Critter SFX, Troy Smith