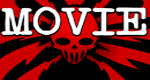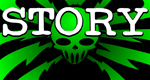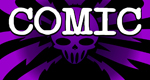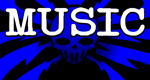 You Support This Site
When You Buy My Books
E.C. McMullen Jr.
PERPETUAL
BULLET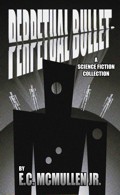 "'Some People' ... may be the standout story in the book."
-

John Grant

, Infinityplus

E.C. McMullen Jr.
WILLOW BLUE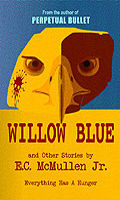 "'Willow Blue' will burrow under your skin and stay there long after you've put the book down."
- Jeffrey Reddick, Creator of
FINAL DESTINATION

IN OTHER BOOKS
E.C. McMullen Jr.'s
short story
CEDO LOOKED LIKE PEOPLE
in the anthology
FEAR THE REAPER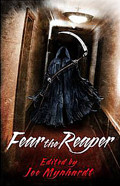 "This Ray Bradbury-esque is one of the most memorable and one of the more original stories I've read in a long time."
- Steve Isaak,
Goodreads

HORROR 201:
The Silver Scream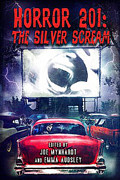 Filmmaker's Guidebook
featuring
RAY BRADBURY,
JOHN CARPENTER,
WES CRAVEN,
TOM HOLLAND,
E.C. McMULLEN Jr.,
GEORGE A. ROMERO,
and many more.



Extensively quoted in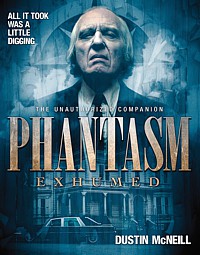 PHANTASM
EXHUMED
The Unauthorized Companion

Robert S. Rhine's
SATAN'S 3-RING
CIRCUS OF HELL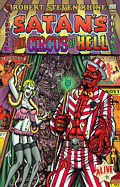 Forward by
GAHAN WILSON &
FEO AMANTE.
Featuring comics by
ALEX PARDEE,
WILLIAM STOUT,
STEVE BISSETTE,
FRANK DIETZ,
JIM SMITH,
FRANK FORTE,
ERIC PIGORS,
MIKE SOSNOWSKI,
OMAHA PEREZ,
DAVID HARTMAN,
STEVEN MANNION,
and more!

And In
CINEMA


E.C. McMullen Jr.


Head Production Designer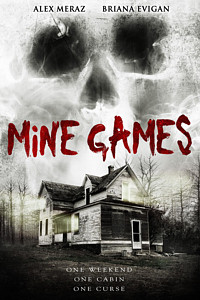 MINE GAMES


(Starring:
JOSEPH CROSS, BRIANA EVIGAN,
ALEX MERAZ)

Dept. head
Special Effects Make-Up
(SFX MUA)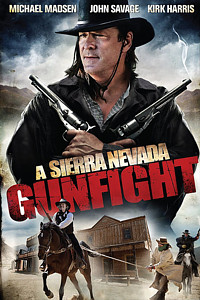 A SIERRA NEVADA
GUNFIGHT
(MICHAEL MADSEN & JOHN SAVAGE).

Production Designer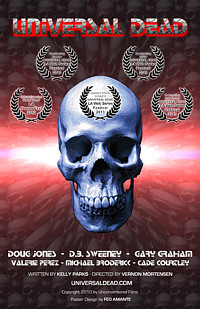 UNIVERSAL DEAD
(DOUG JONES,
D.B. SWEENEY,
GARY GRAHAM)

Art Director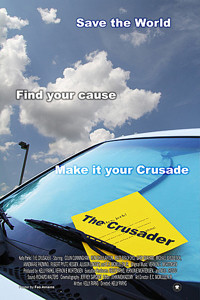 THE CRUSADER
(COLIN CUNNINGHAM,
GARY GRAHAM)
Review by
Kelly Parks

ALIEN VS PREDATOR: REQUIEM

- 2007
USA Release: Dec. 25, 2007
20th Century Fox
Ratings: USA: R
I gave ALIEN VS. PREDATOR (2004), aka AVP, four shriek girls. Lots of snobs didn't like it but I thought it really delivered. So when I heard there was going to be a sequel I was thrilled. The question is, how do I feel now?
ALIEN VS PREDATOR: REQUIEM, aka AVP:R, was written by Shane Salerno and directed by Colin Strause and Greg Strause, better known as The Brothers Strause. This is their first feature film.
AVP:R begins right where AVP left off, with the gore-explosion of an Alien larva from the corpse of a Predator on board the Predator ship in orbit around Earth (by the way, I'm going to go ahead and assume you know what I'm talking about when I say Alien and Predator). Alien larvae take their form from their host and the nasty little creature looks like an Alien-Predator hybrid. It slithers off, grows to full size (adult alien played by creature designer Tom Woodruff Jr.*) in short order (a part of the Alien life-cycle that has never been shown or explained) and attacks the Predator crew, causing the ship to plummet into Earth's atmosphere and crash near Crested Butte, Colorado.
TRIVIA
*
Creature designer, Tom Woodruff Jr. often wears the suits he creates or MoCaps for cgi, including the creatures in
ALIENS, LEVIATHAN, TREMORS, ALIEN3, ALIEN: RESURRECTION, HOLLOW MAN, EVOLUTION, and ALIEN VS. PREDATOR to name a miniscule number. Check out the latest IMDb credits for Tom.
ALIEN VS PREDATOR: REQUIEM NEWS
OTHER FEO LINKS
ALIEN creature creator
H.R. Giger
---
How do all the ALIEN movies fit together?
For that matter, how do they fit with the PREDATOR movies?
Get your mega-dose of Geeky Goodness with Kelly Parks and E.C.McMullen Jr.'s
AN ALIEN SCIENCE
This is very bad luck for a father and son out hunting for deer because the crashed ship also contained a bunch of face-hugger Aliens. The man and boy are the first of what will be many locals who become part of the Alien life-cycle. This was also a strong statement by the filmmakers because in cliché horror movies children are untouchable. This scene tells us that all cliché's are off and no one is safe.
No Predators survived the crash but the ship did send out a superluminal distress signal that is received back on the Predator homeworld (this brief glimpse of their home planet is intriguing and I wish we could have seen more). The Predators have a similar philosophy to the Texas Rangers ("One riot, one ranger") and a single Predator (Ian Whyte: ALIEN VS. PREDATOR, SOLOMON KANE, OUTCAST, CLASH OF THE TITANS, GAME OF THRONES [TV], PROMETHEUS, BLOOD MOON, THE RECKONING) is dispatched to deal with the situation.
Meanwhile, life goes on in Crested Butte. Sheriff Morales (John Ortiz: RANSOM) meets recently released convict and childhood friend Dallas (Steven Pasquale: SIX FEET UNDER [TV]) as he arrives by bus (Movie geeks will note that "Dallas" was also the name of the Captain of the doomed ship in ALIEN). Dallas' little brother Ricky (Johnny Lewis: ONE MISSED CALL) delivers pizzas to a bunch of snooty rich kids and catches the eye of rich blonde girl Jesse (Kristen Hager: THE DRESDEN FILES [TV]), and recently returned soldier Kelly (Reiko Aylesworth: MR. BROOKS) gets reacquainted with her daughter, Molly (Ariel Gade: DARK WATER).
Each has their own little dramas going on in their ordinary lives, but all that is about to change, of course. A search party looking for the missing father/son hunters ends up losing a few searchers. Some are lost to the ever expanding Alien population and others to the newly arrived Predator, who doesn't see why he can't take a few trophies while on his mission.
Because – just in case you were wondering – he is not here to help. He (I say "he" although the gender, if any, of the Predators has never been established) is here to do clean up and that's all.
Does he do a good job? I can't tell you that but I can take a break for a
!!!SCIENCE MOMENT!!!:
If you were in orbit around Earth and a dangerous alien creature got loose and killed your crew, that would not make the spaceship crash because orbit is a stable position that doesn't require the application of propulsion. If it's a very low orbit the tenuous upper atmosphere will eventually make it decay (in days or weeks) but they weren't that low.
Okay, let me say at this point that I enjoyed this movie. There are some very cool scenes and some nice touches. But I do have a few issues, the most prominent being the fact that in many, many action scenes where Aliens and the single Predator were fighting it out, I couldn't see what the hell was going on. The directors chose to use lots of quick camera moves and quick cuts while showing dark-colored creatures fighting in dark rooms.
This is a stark contrast to the awesome fight scenes in AVP, where everything was well lit and clearly shown. The fights in AVP had the audience in my theater hooting and hollering like they were watching the WWF. The audience watching AVP: R stayed quiet.
Another thing that bothered me was that since only one Predator is sent, the outcome of most action is given away – otherwise they'd have to change the title.
All these things add up to a decent sequel that could have used a bit more thought and a different director(s). I give AVP: R three shriek girls.




This review copyright 2007 E.C.McMullen Jr.