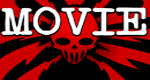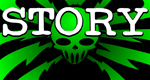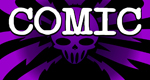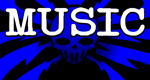 You Support This Site
When You Buy My Books
E.C. McMullen Jr.
PERPETUAL
BULLET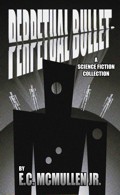 "'Some People' ... may be the standout story in the book."
-

John Grant

, Infinityplus

E.C. McMullen Jr.
WILLOW BLUE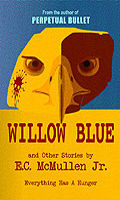 "'Willow Blue' will burrow under your skin and stay there long after you've put the book down."
- Jeffrey Reddick, Creator of
FINAL DESTINATION

IN OTHER BOOKS
E.C. McMullen Jr.'s
short story
CEDO LOOKED LIKE PEOPLE
in the anthology
FEAR THE REAPER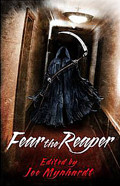 "This Ray Bradbury-esque is one of the most memorable and one of the more original stories I've read in a long time."
- Steve Isaak,
Goodreads

HORROR 201:
The Silver Scream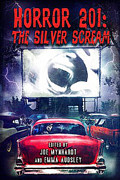 Filmmaker's Guidebook
featuring
RAY BRADBURY,
JOHN CARPENTER,
WES CRAVEN,
TOM HOLLAND,
E.C. McMULLEN Jr.,
GEORGE A. ROMERO,
and many more.



Extensively quoted in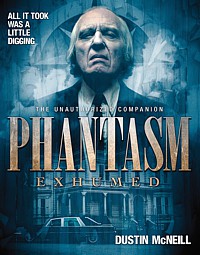 PHANTASM
EXHUMED
The Unauthorized Companion

Robert S. Rhine's
SATAN'S 3-RING
CIRCUS OF HELL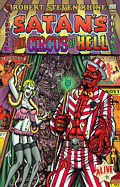 Forward by
GAHAN WILSON &
FEO AMANTE.
Featuring comics by
ALEX PARDEE,
WILLIAM STOUT,
STEVE BISSETTE,
FRANK DIETZ,
JIM SMITH,
FRANK FORTE,
ERIC PIGORS,
MIKE SOSNOWSKI,
OMAHA PEREZ,
DAVID HARTMAN,
STEVEN MANNION,
and more!

And
IN CINEMA


E.C. McMullen Jr.


Head Production Designer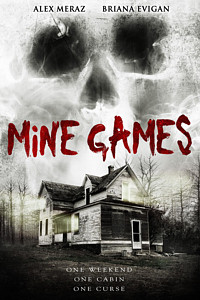 MINE GAMES


(Starring:
JOSEPH CROSS, BRIANA EVIGAN,
ALEX MERAZ)

Dept. head
Special Effects Make-Up
(SFX MUA)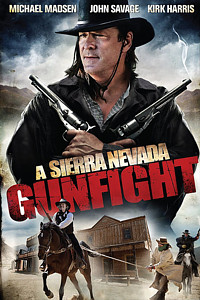 A SIERRA NEVADA
GUNFIGHT
(MICHAEL MADSEN & JOHN SAVAGE).

Production Designer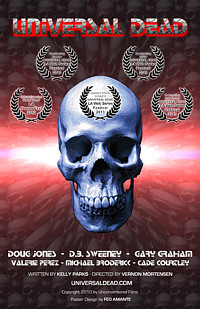 UNIVERSAL DEAD
(DOUG JONES,
D.B. SWEENEY,
GARY GRAHAM)

ART DIRECTOR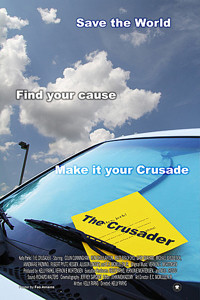 THE CRUSADER
(COLIN CUNNINGHAM,
GARY GRAHAM)
Review by
E.C.McMullen Jr.

THE DEVIL'S REJECTS

- 2005
USA Release: July 22, 2005
Cinerenta Medienbeteiligungs KG / Lions Gate Films Inc.
Rated: Canada: 18A, 18+ / Ireland, UK:18 / USA: R
Pulling an adult body across the ground is no easy task if you're Tiny Firefly. And things aren't getting any better if, while you're busy with your task of dragging said body, the county mounties come tearing past you toward your house. It's not the best way to start the day, but that's the way Rob Zombie's newest flick, THE DEVIL'S REJECTS, begins.
Rob Zombie's, THE DEVIL'S REJECTS picks up pretty much where HOUSE OF 1000 CORPSES left off.
This is a picture that begins with images of cruelty, death, necrophilia, brutality, and a gunfight between the forces of law & order and the family Firefly.
The forces of law & order are led by Sheriff Wydell (William Forsythe: RELENTLESS 3, VIRTUOSITY, THRILLER ZONE, THE ROCK, FIRESTORM, THE PASS, LARVA), whose brother, Lieutenant George Wydell, ate it in the first movie, courtesy of Mother Firefly. Wydell is a man who is torn between his own family culture of lawless vengeance and his personal desire to find order in his life by "Walking the line" in obedience to the rule of law. He fully understands that without the rule of law there can be no society and everything will crumble to the level of folks like the Fireflys.
Otis (Bill Moseley: THE BLOB [1988], ARMY OF DARKNESS, EVIL ED, HOUSE OF 1000 CORPSES) and Baby (Sherri Moon Zombie: HOUSE OF 1000 CORPSES) get away, nobody knows where Tiny (Matt McGrory: MEN IN BLACK II, HOUSE OF 1000 CORPSES) is, Dr. Satan is awol on this outing and so is his creature, likewise Captain Spaulding's henchman, Ravelli (Irwin Keyes).
It takes a while for Sheriff Wydell to realize "that roadside clown", Captain Spaulding (Sid Haig: THX 1138, HOUSE OF 1000 CORPSES), is part of this vicious gang, and our favorite chicken foister barely escapes the arms of his latest one night stand to hit the road and meet up with Otis and Baby.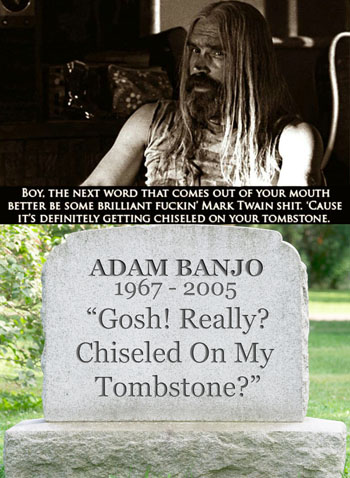 Otis and Baby, meanwhile, have found some more victims to torment and the hotel scene is one of the most brutal and gruesome to ever hit U.S. chain theater screens.
Wydell, meanwhile, gets nowhere matching wits with Mother Firefly, this time played with sinister humor by Leslie Easterbrook (DISMEMBERED). So he pores over the scrapbooks and photo albums and other decrepit treasures once possessed by the family Firefly. Soon his nightmares are haunted with dreams of ghosts and revenge. Wydell finds his faith in the law shaken after staring into the abyss for too long.
I've never seen a more powerful example of brutal horror in a major movie theater before. Perhaps this is what it was like for people who saw the original THE TEXAS CHAINSAW MASSACRE back in the early 1970s. Except Writer/Director Rob Zombie refuses to allow the audience to be numbed by the brutal inhumanity of Otis and Baby. Every scene is suffused with grim humor, keeping the audience on a stumbling verge of laughter and horror.
And I do mean Horror. This is Horror done right. THE DEVIL'S REJECTS is what a Horror movie is supposed to be. In fact, its what a Horror movie should be. The victims in this movie are human beings, not mere body counts, and during the atrocities, Zombie never allows the audience to put themselves in anyone's shoes except the victims. You can nearly smell the fear and revulsion. Torture brings pain, and Zombie wallows in it, peppering it with Otis and Baby's vile spoiled humor and ego. The only thing missing is, it isn't scary. Of course, there is a difference between something scary and something horrifying. Rollercoasters are scary, but only rarely does something horrifying happen on them, and that's only when things go horribly wrong.
Mention must also be made of Danny Trejo (FROM DUSK TIL DAWN, ANACONDA) as bounty hunter Rondo and Ken Foree (DAWN OF THE DEAD, FROM BEYOND, DAWN OF THE DEAD [2004]). Foree especially, as Captain Spaulding's brother, Charlie Altamont, is a side story in the film that is particularly interesting, and little is done with it. For one thing, Spaulding is white and Altamont is black. How did this happen and what are the dynamics? Why have the two been apart for so long? I would have rather watched this area develop instead of the throwaway joke, injected halfway into the movie, concerning a mouthy movie critic. That scene went on for way too long before the punchline blessedly put it out of its misery.
Even so, Zombie gets the most out of all of his actors. Chances are, you've never seen them in better performances anywhere else. For sheer Horror, THE DEVIL'S REJECTS blows away all the competition of 2005.
4 Shriek Girls.





This review copyright 2005 E.C.McMullen Jr.
| | |
| --- | --- |
| | |
CUTTING COMMENT -
First off, let me say that I really admire Lion's Gate Entertainment for the way they've come out and established themselves as a Horror movie first, motion picture company.
That said, what the hell is going on with the marketing of this film? For at least the last 35 years and maybe longer, summer movies have been Summer Movies in capitals.
It's acknowledged that the kids are out of school, most of them can't watch an R rated movie, and movies that are going to be released for the summer; that have the best chance of making the greatest impact; are going to be G and PG rated fare. (PG-13 can get in there occasionally). R rated fare is only going to make it if it is an adult drama or comedy made on a relatively low budget (like American Pie). And hard core R from an ultra violent movie ain't gonna make it at all. There are some exceptions to this rule,
ALIEN, ALIENS, THE FLY (1986), PREDATOR - but all of those had huge budgets and marketing, not to mention the fact (though I will), that they are at least 20 years old! Summer Time, in the U.S., has long been established in movie goers minds as a blockbuster family fare period.
THE DEVIL'S REJECTS stood the greatest chance of becoming a hit by getting released in the month of October, when everyone is ready for, and is willing to take a chance on, a really hardcore R rated gruesome Horror movie like THE DEVIL'S REJECTS.
But this movie was released against the following competition:
Tim Burton's Charlie and the Chocolate Factory (Johnny Depp in a pure kid's movie)
The Wedding Crashers (Comedy heavyweights, Owen Wilson and Vince Vaughn in an R rated adult comedy)
Fantastic Four (Big Budget Teen movie and comic book family film)
WAR OF THE WORLDS (Big Budget Spielberg, Cruise, SF action/Thriller, rated PG - Need I say more?)
BATMAN BEGINS (Big Budget Established comic book big budget pic),
and THE ISLAND (Big Budget, Big stars, big budget, big director, PG movie)
And more family fare was coming down the pike!
PLUS - Lion's Gate decided to jump ahead of the announced release date, and was only able to secure about 1,800 or so screens, far shy of the usual 2500 to 3500 screens.
Now according to IMDb.com, THE DEVIL'S REJECTS, which only came in with an opening at #8 out of the top ten, still made an average of $4,000+ dollars per screen. That's more than WAR did in the same weekend, and far more than The Bad News Bears, THE ISLAND, and FANTASTIC 4.
You would think, because of that, DEVIL'S would get a wider screen release for the following week. But it didn't happen because it couldn't happen because those screens were already booked.
Such a compendium of so many questionable actions. So much money left on the table.
Why?